Dismiss Notice
Dismiss Notice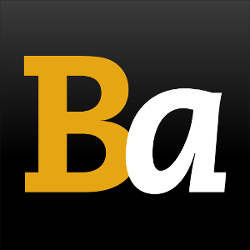 Join Our Email List →
And we'll send you the latest updates and offers from BeerAdvocate, because knowing is half the battle.
Dismiss Notice
Transcendence
- Enlightenment Ales
| | |
| --- | --- |
| Educational use only; do not reuse. | |
Reviews: 14 | Hads: 67
3.66
/5
rDev
-13.3%
look: 4 | smell: 4.25 | taste: 3.5 | feel: 3 | overall: 3.5
A new brewer for me: Enlightenment Ales. This one is No. 6.
Three-finger white head. Large bubbles but they dissapate slowly leaving some chunky spots on the glass. Recedes with a dome. Cloudy orange-light amber color.
Sour, but less so than many Saisons. I like this--it's attractive and allows for me to notice the clove and cream I associate with this style.
Relatively soft start of neutral pale malt. The flavor pops when the liquid is swallowed. Plenty of sourness and black pepper hop bite. Thin bodied with a very high level of carbonation. Lip smacking aftertaste.
★
576 characters

3.83
/5
rDev
-9.2%
look: 4 | smell: 4 | taste: 3.75 | feel: 3.75 | overall: 3.75
An solid but unremarkable saison / farmhouse ale. The nose has some good earthy / dankness to it but the taste comes off harsh and hearty. If you are in the right mood, it would be a good choice but taking down a bomber on a random day may not be the right idea.
★
264 characters

4.11
/5
rDev
-2.6%
look: 4.5 | smell: 4 | taste: 4 | feel: 4.25 | overall: 4.25
750ml bottle (batch #2) shared by EnronCFO and served in a GI tulip. Pours a hazy burnt-orange with a dense, creamy, two inch, cream-colored head. Thick bands of lacing are revealed as the brew recedes. Great nose - citrus and light brett notes not quite reaching the level of Band-Aids. Taste consistent with nose; however, Band-Aid flavors are a bit more assertive in the flavor profile and leave a lingering medicinal bitterness between quaffs. Mouthfeel is light-medium with a pleasant, even carbonation and a slight astringency. Overall, a very good beer - brett is not too assertive so it is not overly funky but it definitely makes its presence known.
★
664 characters

4.16
/5
rDev
-1.4%
look: 3.5 | smell: 4.25 | taste: 4.25 | feel: 3.75 | overall: 4.25
Batch #2 from a 750ml bottle blessedly free of that pretentious cork 'n cage nonsense.
The first glassy poured as a hazy golden honey color with a long lasting 3 finger head.
I found a nice fruity bouquet in the nose; apricot mostly along with some peach, apple, and light citrus. Very nice. Yeasty notes were balanced between peppery brett and some traditional barnyard funk. Plenty of spice character as well, clove especially.
The flavors in the first glass was a wonderful combination of tart stone fruit, grassy hops, and lightly funky brett character. The finish was a nice, lingering clove and potpourri fruitiness. The second glass was more muddled because of the sediment. Heavy on the cloves and wet grain. I need a 27 ounce snifter.
This felt a bit heavy for a saison, but bretty saisons often come across that way to me. Overall I really dug this one. I usually prefer my saisons to be bone dry (DuPont) or fruity and estery (Hennepin). So while bretted saisons generally aren't my thing, this one tickled me just right.
★
1,037 characters

4.2
/5
rDev
-0.5%
look: 3.75 | smell: 4.25 | taste: 4.25 | feel: 4 | overall: 4.25
Thanks to womencantsail for sharing this one at GRG1313's tasting.
Batch # 1.
Pours a murky light orange with a foamy white head that settles to wisps of film on top of the beer. Small dots of lace form around the glass on the drink down. Smell is of malt, grain, yeast, funk, and Brett aromas. Taste is much the same with slightly sour funk and Brett flavors on the finish. There is a mild amount of Brett bitterness on the palate with each sip. This beer has a good level of carbonation with a crisp mouthfeel. Overall, this is a very good beer that is quite tasty and very easy to drink.
★
597 characters

4.21
/5
rDev
-0.2%
look: 4 | smell: 4.25 | taste: 4.25 | feel: 4 | overall: 4.25
750ml bottle poured into a chalice.
A: Even a gentle pour produces a slightly hazy golden liquid with a massive rocky head. Retention is excellent. Lacing sticks in thick gobs.
S: Yeasty with an even level of funk. Lots of pithy tropical fruits. Mandarin orange. Banana and bubblegum taffy. Banana bread. Cinnamon and pepper and light phenolic smoke. Dose of earthy hops. Stale bread and crackers. Deep and complex.
T: Bursts of tropical fruit. Pineapple and mandarin orange. Tart. Green apple. Peppery and smokey phenols play more roughly than the nose suggested, but fit well as this is a rougher sort of beer. Flash of citrus and earthy hops. Yeasty and musty. Mature bretty funk. Stale bread. Medium dry overall. Old and musty finish.
M: Medium bodied. Silky and easy in the mouth as it glides over the tongue. Low prickling carbonation.
O: There's a lot of unique character coming from the aged part of the blend and the wild yeasts. It's deep and complex, but in a wild, rough, and old sort of way. A good friend to some moderately funky washed rind cheeses. Taleggio would be a perfect pair I think.
★
1,111 characters

4.24
/5
rDev
+0.5%
look: 4.5 | smell: 4.25 | taste: 4.25 | feel: 4 | overall: 4.25
After the top pops about a second or two later it suddenly gushes up the top, catching me off guard as there wasn't a loud pop and it didn't immediately gush. I only lose a little as i catch the pouring beer in my Ommegang tall tulip, and immediately a huge head starts to rise up like a soda almost, then settles quickly but leaves a big airy fluffy pillowy 1 finger head that never seems to want to leave, it dances on top of the beer nicely as it floats, and leaves big bubbles in soapy lacing on the sides. The beer itself is mostly clear slightly hazy honey orange colored.
Nose is quite nice, lots of Brett right off the bat, but not super overpowering funk, maybe a hint of barnyard funk, but a nice farmhouse saison like funk aroma, as well as some Brett C I believe, with a little pineapple like and mild tropical fruit. Then a dank aroma takes over, a sort of cat piss like, musty and sharp. Then a mild grassy floral hop character, I think they also add a bit to that tropical fruit aroma, not a citrus fruit though.
Taste is again right off the bat Brett, another mix of B and C I think, this time though the B takes a little more stance as it comes with some horse blanket funk, a barnyard funk, but as well a mild farmhouse saison flavor. Little grainy and dusty farmhouse like, bit of cracked wheat and grassy malt flavors, mild sweetness and juicy malt character. THe Brett C is more background I think, little tropical and hint of pineapple like, juicy tropical fruit but again not a citrus at all. Hops add some of that tropical flavors, but not a ton, as well as a mild dark resin but luckily no cat piss this time, a little papaya like and another tropical fruit I can't put my finger on. It's very smooth as it just slides over the tongue, and a fluffy feel. Finish is fairly bitter as the bitterness ramps up nicely, very dry as well as expected, bit more funky Brett character, and more pineapple and tropical fruit lingering, mild grassy floral hop as well.
Mouth is med to lighter bod, nice fluffy effervescent carb.
Overall pretty nice, the Brett comes out nicely, a nice blend of Brett it seems at least, it could be the hops doing all the tropical and pineapple but I think there is a little Clausenii in there. Nice hops but I would have liked them to come through a bit more with tropical notes and maybe a little grapefruit and citrus, but still pretty tasty. The cat piss on the nose was a little bit of aturn off, probably a batch of Simcoe that brings more of the cat piss than the tropical notes, or at least a blend in this one.
★
2,569 characters
4.25
/5
rDev
+0.7%
look: 4.25 | smell: 4.75 | taste: 4 | feel: 4 | overall: 4.25
Batch 1, just released last week.
A: Pours a hazy pale orange. Enormous and fluffy slightly off-white head. Head fades slowly, leaving moderate fluffy chunks of lacing. Great head retention.
S: Wow, really nice aroma. Big and hoppy. Sweet and fruity. Tangerine, mango, pineapple? Swear there's even melon in there. Wonderful juicy aroma.
T: Very juicy again but not nearly as sweet as the aroma. In fact, quite tart; borderline sour and very funky. Loads of fruits floating around everywhere like the aroma. Think there's even banana now. Mild and dry crackery malt. Hints of burning plastic in the aftertaste. Fairly dry.
M: Medium bodied and smooth.
O: The nose on this one is really good, but the taste is a bit of a letdown by comparison. Quite tart and funky, definitely seek this out if this is your sort of thing. It's good, quite good, just a bit too much for me. I tried to score it appropriately.
★
912 characters

4.3
/5
rDev
+1.9%
look: 4.5 | smell: 4.5 | taste: 4.25 | feel: 4 | overall: 4.25
Drank from a 1 pint, 9.4 fl oz bottle purchased at Ball Square Fine Wines & Liquor, Somerville, MA
Batch Number #1
Served in a tulip
Cloudy, glowing yellow ochre appearance. The liquid was topped by a two-finger tall, bubbly, bright white crop of froth. Odd shaped patches of lacing coated the glass and turned to spotty drops later in the session.
Lots of interesting things happening in the aroma. In classic saison form, it was crisp and fresh yet also somewhat musty. Super grassy, Saaz-style hop came through strong. Spicy and peppery with a noticeable Belgian yeastiness and some fruity esters. There was a slight funkiness as well.
The flavor profile was similar to the nose. A distinctly Belgian, musty, farmhouse-like quality appeared on the front end, along with an lots of fresh, grassy, earthy hop notes. Crisp, bright and dry. Strong spicy/peppery notes. Clove and coriander were most apparent. Quite fruity. Some bitter orange peel appeared in the center. Wheaty and notably tart. Subtle hints of funk were also detectible. The crisp, clean finish was super dry, peppery and lemony.
The mouthfeel was light and frothy with an intense, large bubbled effervescence. Spritzy and a touch airy. Somewhat thin, but perfect perhaps in the warmer-weather months.
Thus far, every beer I have sampled by Enlightenment Ales has been a winner, and Transcendence is no exception. Super crisp, refreshing and complex, this would pair perfectly with a number of funkier cheeses. Also, at $10 a bottle (I actually got mine on sale for $8), this is one of the best deals going.
★
1,579 characters

4.42
/5
rDev
+4.7%
look: 4.75 | smell: 4.5 | taste: 4.25 | feel: 4.5 | overall: 4.5
Beauty hazy orange in appearance. Smell is fruity hops and moderate Brett funk. Taste is bright Brett and cereal grain, not as much fruity hops as past iterations but still rather complex yet balanced. Wonderful saison.
★
219 characters

4.46
/5
rDev
+5.7%
look: 4.25 | smell: 4.5 | taste: 4.5 | feel: 4.25 | overall: 4.5
A-Pours a clear, honey orange color. The bottle is a slow gusher. As I rush to pour the beer before it pukes all over itself, it plunges into the glass and produces a surprisingly tame head. Lots of clingy, thick lacing.
S-A highly intense Saison brimming with eccentric yeast and bright fruit. Also well hopped. Tropical fruit hops and a wild yeast that brings forth barnyard funk and zesty lemon. Brettanomyces. Really pleased by its hoppiness.
T-The flavor jumps with juicy, tangy fruits. The fruity flavor seems to be a combo of both hop and yeast. Pineapples. Brett. Hay, spice and an overall playful funkiness. A little bit of minty bubblegum. Malt is almost washed away. Very memorable.
M-Fizzy and medium bodied with a dry, subtly bitter finish. Light alcohol. Crisp.
O/D-What a gorgeous, fierce Saison. An alpha-male version of the style. Big and bold and delicious. Subtle nuances need not apply, this one just bull-rushes you with flavor.
★
954 characters
4.52
/5
rDev
+7.1%
look: 4.75 | smell: 4.5 | taste: 4.5 | feel: 4.5 | overall: 4.5
A: opaque, apple gold, and almost luminescent it reflects the light so nicely - unfiltered is a beautiful style
S: yeasty, funky, very fruit forward - mouthwatering (actually, everything about this beer is mouthwatering)
T: yeasty, funky, Brett forward, fruit forward, big passion fruit notes, "band-aid," .... But not as sour as I would like, but then again, I'm a real sour head. This one is from a fresh batch, so I'd LOVE to cellar one for a while and taste what happens.
M: just like the appearance, very smooth, rich, and bright
O: excellent and very finely crafted. up there with some of my favorite Brett saisons (old marriage parfait, crooked stave)
★
663 characters

4.74
/5
rDev
+12.3%
look: 4.5 | smell: 4.75 | taste: 4.75 | feel: 4.75 | overall: 4.75
Trying to keep up with this breweries releases, was blown away by the Farmhouse IPA and thought Day Trip was nice. I heard this one has some funk, we shall see.
A- Poured from the 750ml into a chalice and a can glass. A hazy golden-orange brew into both with a nice creamy white head. Good head retention and a large deposit of lacing webs, especially at the top.
S- Hops and Farmhouse yeast are big, a ton of fruit aroma. Yeast spice, herbs, lemons, tropical fruits, dry pineapple, tangerine and stone fruits come to mind. I can also immediately tell there is Brett or something like it in here. Dry slightly band-aid funky tart cherry hints. Wild yeast hints here more than in the taste.
T- A lot going on but it all comes together nicely. Overall it has a funky, spicy stone fruit flavor profile. Spicy and fruity Saison yeast creates a base that has layers of hops and Wild yeast flavors over it. The Brett character gives a nice drying feel and characteristic barnyard funk, not overbearing at all and it plays of the general fruitiness of the brew. Vinous grapes, tangerine, oranges, lemons, apples, pepper, citrus zest, horse blanket, cooking herbs and fruit pits all come to mind.
MF- Foamy and creamy feel to a relatively dried out body. Moderately high carbonation is certainly appropriate for a Saison, even better in a funky one. Finishes slightly tart and with a spicy bitterness.
A nice adventure in beer flavors here. You get a hoppier Saison, already tons of flavors, mixed with some funky wild yeasts. What results is super smooth and balanced and everything co-exists well. Certainly a must try for fans of funky yeasts and Farmhouse ales.
★
1,662 characters
4.95
/5
rDev
+17.3%
look: 4.5 | smell: 5 | taste: 5 | feel: 4.75 | overall: 5
My First Full Review, but this had to be discussed.
I have been a fan of Ben and his Enlightenment Project for about 1 1/2 years now. Super nice guy, who is doing some simply amazing things. I have been waiting for this release all summer.
Poured into Sam Adams pint glass.
Appearance: Pours with an opaque, straw-colored haze. Completely opaque, cannot see anything at all through this beer. Head is 3 fingers, dissipates rather quickly.
Smell: Like shoving your face into a freshly made herbed fruit salad. Heavy, heavy smell of fresh pineapple and tropical fruit, accompanied by just enough herbal hopping to keep you coming back for more. The presence of horse-blanket funk is present, but subtle. Quite simply one of the best smelling beers I've ever experienced.
Taste: I don't even know what to say. Never before have I had a beer that combines the elements of fruit, hops, and funk so uniquely or perfectly. It is a three-part symphony beginning with luscious, ripe tropical fruit, backed up by a middle firmly fortified by funk, and finishes rather dry with a respectable whack of hop bitterness.
Mouthfeel: As explained before, this is a very unique brew that actually hybridizes its features, rather than one overshadowing the other. It is both dry and juicy at the same time.
Ben....what have you created? This is a true chimera of a beer. This has become and instant Top-10, and possibly Top-5 of all time for me. Please, please, please make this again!
★
1,473 characters
Transcendence from Enlightenment Ales
90
out of
100
based on
14
ratings.