Dismiss Notice
Dismiss Notice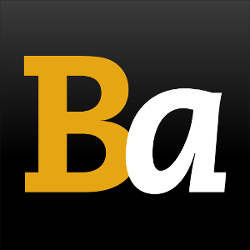 Join Our Email List →
And we'll send you the latest updates and offers from BeerAdvocate, because knowing is half the battle.
Dismiss Notice
The Pine Box
Reviews: 15 | Visits: 45

4.36
/5
rDev
+1.2%
vibe: 4.5 | quality: 4.5 | service: 4 | selection: 4.5
We were here 2 nights ago drinking after duh and duh and dinner at duh duh, but I was in exactly zero shape to scribble. So, I'm happy to be back now in the light of the late day; a stop in en route to points Portland, southward still. Parked around the corner, quickly becoming a more difficult feat at this hour, but here we be. Up the stairs and in...
The room looks like it used to be a train station. I don't know why we think that, but we do. High vaulted ceilings; sharp smart beige walls & ceiling, with brown framed ceiling pieces inlayed, crown molding and crazy decorative trims. Recessed lighting along the crown molding ceiling perimeter, and a pair of ornate lighting fixture from above. Wide slat wood floorings. A pulpit looking balcony space over the rear and a rounded front overhang forward with seating I'll investigate. The far wall holds 4 arched stained glass panel pieces running the length (the one of the end, a paneled doorway to an outside something I will go look in on), and on the near wall, 4 large arches of the same, but they of mirror massive; all nicely framed, with mounted 3 bulb candle lampings in between. Some local art; paintings for the purchase on the walls.
'C' shaped plank wood topped bar, with a vertical dark wood plank base and phat piping foot rail; seating for a dozen and half on hightop chairs. Barback is a cold room wall with taps running its length; 3 rows of 9 each, and 5 more solo on a silver back panel brewery stickers pasted. 2 shelves above to each side of center with booze on mirror backing, and a mounted Randall (scurge of the earth) in between. A pair of electronic boards atop listing tap selections on alt striping for the easy read, and bottles, figurines, things, things, up there fronting. Pints glasses shelved below the bar and booze to both sides. There is a mounted piece we need to ask about. Looks like a crow on a base with the number '33' on it between the boards. Apparently, it was a gift (that keeps on giving?), the '33', well you don't want to know. There's also an old bicycle and a 'Chapel' (previous bar?) marquee neon above the bar. Other things; I see, it's a Bruce Lee figurine, a framed pic of a friend passed next to the in between the Randall, and a large cut out of the same guy in the rear raised pulpit.
A pair of stand alone bar counters pieces adjacent to the bar, and 4 church pew looking booths running the far wall. A half dozen 2 seat tables tables to the rear of the room, pushed together in pairs fronting the open kitchen to the rear rear, pizza oven a-blazin', with a vertical board above describing brunch activity, and paned double doors to both sides. 9 mix & match tables in the floral wallpapered forward balcony, some sharing space, and 6 picnics in the outside space.
32 beers on tap, and an empty hand pump. Nearly 2/3 of them American craft beer, with an emphasis on (duh) the west coast, Washington (Boundary Bay IPA, Port Townsend Reel Amber & Strait Stout, Silver City Whoop Pass Double IPA & Whoop Pass Hopricot Randalled, Sound Brewing Koperen Ketel Belgian Pale Ale), Oregon (Cascade Summer Gose, Ninkasi Tricerahops Double IPA, Upright Four Saison), and California (North Coast ACME California Pale Ale, Bear Republic Racer 5, Lost Abbey Mo' Betta Bretta, Firestone Walker Double Barrel Ale, Schooner Exact King Street Brown, Lagunitas Dogtown Pale Ale), plus a handful of way-off regionals (New Belgium Tart Lychee, Boulevard Unfiltered Wheat & Single-Wide IPA, DogFishHead Indian Brown Ale). The other 1/3 are imports, heavier on the Belgian & Belgian style (Dupont Foret, Petrus Aged Pale Ale, Chouffe Biere Du Soleil, De Dochter Embrasse Peated Oak Aged, Liefmans Cuvee-Brut Kriek, Unibroue Maudite, Blanche De Chambly, & La Terrible), than not (Evil Twin Disco Beer Double IPA, Maisel's Weisse Original, Veltins Pilsener), and then a random blech macro (Coors), and a cider (Tieton Cider Works Apricot). All pints are $4-$5, and there are some shorty 12 ouncers for $8, but they're generally the imports. I drank the New Belgium Tart Lychee (again, and laughingly) & Cascade Summer Gose.
And if I've got this right, they've got 7 bottles/cans (DogFishHead 120 Minute IPA & Positive Contact, Firestone Walker Parabola RIS, Lambickx Private Domaine, New Belgium Shift Pale Lager & Fat Tire, Two Beers Sodo Brown).
Perused the menu; a handful of starter bites (olives, nuts, antipasto, pancetta wrapped in figs, etc.), a few salads, a whole lot of pizzas (9), and half a dozen entrees. We had lunched earlier so opted not. I'm in love with the bartender but someone's query about medical marijuana may have killed my chances (fucker!) This space was a funeral parlor, true. Apparently, Bruce Lee's funeral was held in this very room. In 1973. On the 30th of July. They show his films on that day in the outside patio. The front doors are wide open now; it's wonderfully breezy. Comfortable house, cool scene, good beer.
★
5,001 characters

4.26
/5
rDev
-1.2%
vibe: 4.5 | quality: 4.5 | service: 4 | selection: 4.25 | food: 4
Capitol Hill is cooler-than-thou, but not in a Brooklyn-hipster kind of way. Way more relaxed and attitude-free. We all had dinner at Sitka & Spruce and, bam, there it is. The Pine Box right across the street. At first I thought it was an old bank, but it turns out it used to house a funeral home. Later on, I learned that Bruce Lee was buried in this very spot! I think he'd be proud of the fine beer now served here.
About 35 taps, mostly Northwest and West Coast: 10 Barrel, Almanac, Big Time, Black Diamond Peak XV, Highwater Hop Logic, De Dolle, Mad River Serious Madness, Midnight Sun Monk's Mistress, Oakshine, Sniprd, Tieton… short-but-sweet selection of bottles as well, including Cascade sours, Firestone 17th, Parabola and Sucaba (at $21-$24, not bad at all).
I had some food to go with all the beer and was not disappointed. Porcini-and-smoked-salt popcorn plus baby kale and arugula salad with walnut and chevre. Service is efficient and prices are maybe a tad high but not terrible: around $8 for 12 ounces of the better brews. Easily the best, coolest bar in Seattle.
★
1,093 characters

4.33
/5
rDev
+0.5%
vibe: 4.5 | quality: 4.5 | service: 4 | selection: 4.5 | food: 4
A great new beer bar in Seattle. The space, an old funeral home from what I hear, is fantastic with loads of character and authenticity. It's got stained glass windows, high ceilings, an old wood floor, great wooden booths, an outdoor seating area and a second floor balcony area with tables. The bar is large and has the taps displayed nicely behind it.
The selection is outstanding with an emphasis on beers from the northwest. I had a Double Mountain Hop Lava (cask), Boneyard Hop Venom and Firestone Walker Wooky Jack. All were fresh and fantastic. We also had the sausage and cheese plate and it was pretty solid.
The Pine Box is a great addition to downtown Seattle and well worth a visit.
★
698 characters

4.36
/5
rDev
+1.2%
vibe: 4.5 | quality: 4.5 | service: 4 | selection: 4.5
Such a slack beerfly scene in Seattle - amazing that this place has been open 6 months and not commented on.
Here's what you need to know...
* location is convenient to capitol hill and downtown. This is the premiere beer destination in either of these areas.
* the place is an old funeral home. it's pretty creepy, but awesome
* they have a permanent randall on the bar. i've not seen this anywhere
* they have monitors displaying all of the current taps that update in real time and sync live with the website
* members of the brouwers empire are frequently seen working/drinking here
* the food looks very good, though i can't yet comment firsthand
* this place gets very very crowded, and for good reason
* 30ish taps, of very high quality
★
745 characters

4.25
/5
rDev
-1.4%
Having just got a new job down in Denny Triangle, I'm exploring some of the bars on the west side of Capitol Hill. My buddy and I were lucky enough to stumble upon this place yesterday.
It's a damn good beer bar. About 30 beers on tap, with most of them being Northwest selections. When I was there, there was only 1 beer per brewery -- definitely an opportunity to check out a number of breweries. The atmosphere is great; it's in an old mortuary (hence the name) and is furnished with dark woods and warm lighting. Service was reasonable, although the place was ferociously busy at 8 PM and I didn't get a chance to chat with the staff about beer.
I will definitely be returning to the Pine Box. Definitely the best beer bar I've found on that side of the hill.
★
771 characters

4.5
/5
rDev
+4.4%
vibe: 4.5 | quality: 4.5 | service: 5 | selection: 4 | food: 4.5
Reviewed during the start of happy hour - not too crowded on a Tuesday.
Atmosphere: After talking with the waiter, I learned this place was a former funeral parlor, and the main joint was originally the chapel where services would be held. Neat place - very high ceiling, big ceiling lights, huge bar, plenty of tables and a eclectic feel to the place. Great music as well. Well....I thought it was good. They played Simple Man by Skynryd which usually gets many points for me when I rate atmosphere.
Quality: All great craft beers and a handful of Belgian imports as well. All Pacific NW beers and Northern California on tap or in bottles.
Service: Great waiter - very attentive, quick service, and very friendly.
Selection: 30 beers on tap and about 30-40 beers in bottle form.
Food: Looked like pretty simple but well done fare - I had of all things the Pretzel with spicy mustard. While that mustard was infernally hot, it was full of flavor and the pretzel was perfectly done - not reheated. They took the time to make this from scratch. If this was what a pretzel was like, I suspect the rest of the menu would be quite good.
Value: Very good prices. $5 for a 160z beer, and $4 at happy hour.
I will definitely visit this place again.
★
1,253 characters

4.18
/5
rDev
-3%
vibe: 4.25 | quality: 4.5 | service: 3.5 | selection: 4.5 | food: 4
Great selection, awesome architecture, wild history, decent service, limited seating, happy regulars, chill location, interesting conversation. Go during off hours if you want proper review, high times bring out unwanteds. Men's restroom can urinal view shows great peak at dining hall.
★
286 characters

4.23
/5
rDev
-1.9%
vibe: 4.5 | quality: 4.5 | service: 3.5 | selection: 4.5
This place is very Brouwer's-esk. They have a fantastic taplist, and get some really cool kegs on occasion. It gets busy at times, so service is usually good but sometimes a bit slow. Haven't had the food yet, and prices are pretty standard. Very well done and a great addition to Capitol Hill.
★
294 characters

3.75
/5
rDev
-13%
vibe: 4 | quality: 4.5 | service: 2 | selection: 4.5
Like everyone else has said, it's a great building, great room, wonderful beer selection ... now here's the but ... but the service was not very good. Our bartender was pleasant but he was acting like he really didn't want to serve people. He wasn't mean or nasty just as bare-bones polite as he needed to be. And I expect more from a bartender.
I'd go back to give the service one more try because of all the positive stuff about the place and reviewers saying good things but if I'm hoping for a little interest from the bartender next time.
*Nov 2015: same awesome beer selection, same disengaged bartender. Next time I'll bring a paper or a friend and not expect any conversation.
★
685 characters

4.48
/5
rDev
+3.9%
vibe: 3.75 | quality: 4.5 | service: 4.75 | selection: 4.75 | food: 3.75
I spent four days in Seattle working a tradeshow at the Seattle Convention Center downtown. I was staying at the Homewood Suites nearby and The Pine Box was two blocks away.
I visited two days consecutively and had a great time. The first day, they had a brewery takeover by Elysian, Ninkasi, and Firestone. They also mix custom made bloody mary's that were outrageously good!
Great tap selection-over 36 types of beer.
The first day I visited they brought in three live chickens and we all played "chicken shit bingo".
The chickens were released into a 8X8 cage with a grid on the floor. Winners won prizes! The chickens were all well treated. In fact they had names; Lady Gaga, Betty White and Apple Dumpling. They were all returned to their farm after their performance.
The bartenders were all outstanding and knew their beer.
A great place to hang out!
★
862 characters

4.3
/5
rDev
-0.2%
vibe: 4 | quality: 4 | service: 4.5 | selection: 4.5 | food: 4.5
Great staff. Fantastic list of NW beers. And we had a great meal sitting at the bar.
The bartender was very helpful in making some selections on beers we were not familiar with. We were posted up at the bar for a solid 4 hours and never once did he make us feel like we were in his way or bothering him with our questions. I will definitely be going back here on my next trip to Seattle
★
388 characters

4.66
/5
rDev
+8.1%
vibe: 4 | quality: 4.5 | service: 5 | selection: 4.75 | food: 4.75
Came here instead of going to Stumbling Monk, which I'm glad I did. Awesome tap selection, including Logsdon's Farmhouse Ales and Firestone and bottles from Lost Abbey. Great pulled pork sandwich to go with it all. Bartender made great recommendations all night. Great place in Capitol Hill.
★
291 characters

4.93
/5
rDev
+14.4%
vibe: 5 | quality: 5 | service: 5 | selection: 4.75
My wife and I hunkered down at the bar a sunny Sunday early afternoon. The bartender was very friendly and helpful. The beer selection was very good and included some hard to find ones. We didn't order food, but it seemed like your standard bar type food.
Good place here, definitely worth checking out whenever near the area.
★
327 characters
4.45
/5
rDev
+3.2%
vibe: 4.5 | quality: 4.25 | service: 4.5 | selection: 4.5 | food: 4.75
Had some beers out of Oregon, Washington, & California while I was visiting my sister. This place had some rare and awesome beers. Was well worth the visit, a bit fairly expensive compared to Portland taphouses, buy a couple dollars a pint. Service was great, and beer was cold and glasses were filled to the brim.
Would go back
★
329 characters

4.75
/5
rDev
+10.2%
vibe: 5 | quality: 5 | service: 4 | selection: 5 | food: 5
This is where I bring my dates when I want to impress them. Fantastic selection of beers, wide range of prices. The food I is ooo-lah-lah delicious. I ordered a sausage dish that arrived plated to look like male genitalia. That was a challenge for me, for obvious reasons. I ate it anyway because after all, this is Capitol Hill in Seattle! It was delicious. The food makes this a worthy destination spot for any foodies in your midst. The beer list is like a snobby wine list without the insufferable snobs. I used to be a wine snob, but beer is much better. The atmosphere is really nifty once you get over the idea of it having once been a funeral home. The pizza oven did not used to be a crematorium. I asked. Really, this is where you should bring your dates. They will be impressed, and you will get to enjoy good food and beer. Even if your date sucks, you will still have a great and memorable evening.
★
911 characters
The Pine Box in Seattle, WA
94
out of
100
based on
15
ratings.