Dismiss Notice
Dismiss Notice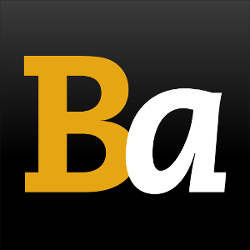 Join Our Email List →
And we'll send you the latest updates and offers from BeerAdvocate, because knowing is half the battle.
Dismiss Notice
3 Minutes To Midnight
- Bellwoods Brewery

Educational use only; do not reuse.

Brewed by:
Bellwoods Brewery
Ontario, Canada

Style | ABV
Russian Imperial Stout | 10.00% ABV

Availability: Rotating

Notes & Commercial Description:
Beer added by: liamt07 on 10-09-2013

Based on our award winning recipe that debuted at Cask Days 2012, this smooth elixir is your partner in crime. In cognac barrels previously housing Bring Out Your Dead, this rich and complex imperial stout gains a complexity that can only come with age, aided by the addition of sour cherries and cocoa nibs. Deep roasted flavours hint at all the black coffee and dark chocolate you could ever want, and the cherries create a complimentary tartness that marries the fruit and malt perfectly.
Reviews: 13 | Hads: 49
4.54
/5
rDev
+8.4%
look: 4.5 | smell: 4.75 | taste: 4.5 | feel: 4.25 | overall: 4.5
Sour cherry chocolate truffle and roast malts on the nose. Roastiness is more pronounced in the taste with sour cherry and chocolate finish. A suprisingly tasty beer .
★
168 characters

4
/5
rDev
-4.5%
look: 4.5 | smell: 3.75 | taste: 4 | feel: 4.25 | overall: 4
Purchased at the brewery for $12.00 for a 500ml bottle. Served at 10deg C in a tulip
A- Opens with a mighty POP and pours a huge 2" high brown head that lasts forever! Could not get a film out for the entire 3 pour bottle. Super dark black colour and just wonderful
S- Has this funny medicinal scent. Other than that pretty nice but not great
T- Cherry good. Has a bitter bite that is perfect for this stout. Don't know what barrel this is aged in but it sure is not a bourbon one! There is a sourness from the cherries that shines through after a bit. Nice brew but not great
M- Tart and bitter to say the least
O- This is a nice overall blend but the bitterness detracts. Should be ok with some time.
Food Pairing
This fruity stout went very well with....... Cherry pie! She's my cherry pie, cool drink a water such a sweet surprise, cool drink of water make a grown man cry!
Enjoy the Warrant cut LOL
★
912 characters

2.76
/5
rDev
-34.1%
look: 3.5 | smell: 2.5 | taste: 2.5 | feel: 3.5 | overall: 3
Got this one from peensteen this past summer. Cheers man!
From a 500ml bottle into a snifter
Barrel aged imperial stout with cherries
APPEARANCE: A syrupy black, almost opaque pour yields a two finger, medium looking, creamy dark tan head with very good retention. Head slowly fades to a bubbly cap and coats the sides of the glass. A slight ring and wisp remains until the end leaving some dots of lacing as the glass empties. Good looking.
SMELL: Definite oak, some cherries, roasted notes and milk chocolate. Cherry notes come off as slightly medicinal and the oak is rather strong here. Okay, but a little off kilter perhaps.
TASTE: Cherries, lots of oak and some light vanilla up front. Big finish of tart cherries, oak, caramel, light milk chocolate, a bit of bitter chocolate as well, and lots of red fruits. Cherries and oak seemingly overpower the stout base here. Tasty, but also a little off kilter perhaps.
PALATE: Medium-full body with medium carbonation. Creamy enough on the palate, goes down fine with a bit of a scratch and finishes sticky. Some decent heat lingers.
OVERALL: A little too cherry and oak dominant here, and the stout is a bit drowned out as a consequence. There's a lot of good stuff going on here, and if you're an oak fan, you'll love this, but for me it was a little out of balance. I'd rather see the oak and cherry toned down a touch so the stout can play more of a leading role. Still, these guys are great and this was lots of fun to try, so thanks again peensteen!
★
1,525 characters

4.43
/5
rDev
+5.7%
look: 4.25 | smell: 4.25 | taste: 4.5 | feel: 4.5 | overall: 4.5
Much thanks to SevenDuffs for this brew.
A: deep espresso brown with a Espresso creme head and lacing along the glass, thick looking and deeply dark brown, promises deep flavours.
S: Sweet dark fruits lead the way followed by charred woods, dry coffee & malted chocolate milk. A high sharp note of the cherries that remind me of summer.
T: plenty of sweet fruits to start off that develop into deeply charred wood and dark chocolate, espresso and finishing with an unapologetic alcohol presences. Slight dry Coco bitters on the finish.
M: Thick and viscous, one of the few beers that feel like it hugs your tongue as you drink. Hit with the alcohol on the back end, a vapour of boozy warmth swirls up.
O: I'm in love, cherries, chocolate and cognac, like beer's sexy older cousin.
★
786 characters

4.21
/5
rDev
+0.5%
look: 4 | smell: 4.25 | taste: 4.25 | feel: 4.5 | overall: 4
Had this last night at Bellwoods. First bottling; served in a tulip.
A - A hard pour rouses a dark tan foam that settles to a collar and some stray wisps on top. Body is an opaque black; hard to perceive any color, but the light was VERY low by the time we drank this (appropriately, just before midnight).
S - Massive dark fruit character; cherries are quite present, and mingle with plum, jammy berries, and cognac. I was actually surprised by how sweet this was, as I found the base beer to be quite smokey. Oak presence is fairly low. Gets a tad medicinal when it warms as the alcohol mingles with the cherries and cognac flavors.
T - The flavor has more roast and dark chocolate character to it, but is still pretty heavy on prune, plum, cherry, and cognac. Some lingering bitterness from the roasted malts and oak, as well as a mild astringent cherry skin note, but on the whole quite pleasant. Alcohol is a touch better hidden here.
M - Full-bodied, with medium-low carbonation. Spot on, especially after No Sleep Til Brooklyn. Some warming, but nothing excessive for the listed 10%. Tannic and oaky, with a mix of dryness and stickiness lingering into the finish.
D - Very nice, but got a tad fatiguing after 250ml (I split the bottle with a friend). I think Bring Out Your Dead is the superior beer, but this is still a very well-made, top-tier Ontario stout. Looking forward to the new batch
★
1,406 characters

4.35
/5
rDev
+3.8%
look: 4.25 | smell: 4.25 | taste: 4.5 | feel: 4.25 | overall: 4.25
From notes
Appearance: It has a nice jet black color to it. It has a nice tan head that dies down moderately and leaves some lacing.
Smell: The aromas definitely give out hints of roasted malts, dark chocolate, dark fruit (cherries and raisins) and some cognac.
Taste: Like the aromas, it has a ton of roasted malts, dark chocolate, faint coffee, tart cherries, light raisins and plums and some cognac.
Mouthfeel: It has a low-medium carbonation with a nice overall balance and feel.
Drinkability: It's a very smooth drinkable beer accompanied by good flavors and aromas.
★
579 characters

4.24
/5
rDev
+1.2%
look: 3.75 | smell: 4 | taste: 4.5 | feel: 4 | overall: 4.25
Thanks Sammy!
Appearance. Pours black with a thin, dark tan head that doesn't last long.
Smell. Dark chocolate and plums and a little bit of cherry.
Taste. Wow, lots of cherry with light tartness and a bunch of bitter dark chocolate. There's a little almond as well and some dark roasty malts.
Mouthfeel. Pretty full body with medium-low carbonation.
Overall. The cherry is pretty awesome in this and goes well with the decadent rich dark chocolate flavours. Diggin' it.
★
476 characters
4.27
/5
rDev
+1.9%
look: 4 | smell: 4.5 | taste: 4.25 | feel: 4 | overall: 4.25
Thanks to jrenihan for getting this for me and allowing me to complete the Top 50 of Canada (for now).
Poured from a 500ml. bottle, no #freshbeer info but i'm not worried :)
Pours a thick dark brown, can swear i see cherry red tinges! Head is thick and foamy and quite dark. Smell of tart cherries is strong, as is the cognac mixed with chocolate. Flavor is strong as well, cherries are a bit more sweetish. Cognac kind of overshadows the base but it's still damn tasty. Slick and viscous with a nice alcohol burn. Hope this is more than a one-off.
★
550 characters

4.07
/5
rDev
-2.9%
look: 4.25 | smell: 4 | taste: 4 | feel: 4 | overall: 4.25
Plenty of beers are black and opaque - even low-calorie, low-alcohol ones can fit that description. But when you see a beer with a dark, mocha-brown head you know you're in store for something truly rich and decadent. 3 Minutes to Midnight is evidently a big and unique beer.
The aroma is reminiscent of cognac-filled chocolates, not at all surprising given the beer was aged in cognac barrels; it has the tartness of rancid fruit, which makes sense considering it was fermented with tart cherries. I expected a lot of complexity but this is pretty straight-forward.
"Holy Crap you taste the cherries!" was my reaction after the first sip. Coffee and dark chocolate flavours notwithstanding, the beer showcases a ton of fruity tartness; you can tell it was aged in a barrel that contained rotting cherries. That taste features more heavily than the malt.
The barrel dries out the mouthfeel, making it feel splintery and depleting much of the aftertaste but also lending a striking vanilla sweetness. The cognac is plainly evident, providing notes of dried apples, fall-time spice, subtle butterscotch and loads of oak wood.
3 Minutes to Midnight, while the more interesting Hellwoods variation on paper, doesn't even hold a candle to the brilliant and extraordinary Bring Out Your Dead. Still, like everything in the Bellwoods portfolio it is a must-try and, for those of you with any storage space, a must-cellar.
★
1,421 characters
3.75
/5
rDev
-10.5%
look: 3.75 | smell: 3.75 | taste: 3.75 | feel: 3.75 | overall: 3.75
Bottle: Poured a pitch-black color stout with a small dark brown foamy head with minimal retention and no lacing. Aroma of black bitter chocolate notes with some light cherry flavors and some cognac and warming alcohol notes are also perceptible. Taste is also dominated by bitter black chocolate notes with some tart cherry notes that are quiet subtle and some warming alcohol Cognac notes. Body is quite full with low carbonation and some apparent alcohol. Good but I get the feeling there is something that doesn't really fits in this mix.
★
544 characters
4.46
/5
rDev
+6.4%
look: 4.25 | smell: 4.5 | taste: 4.5 | feel: 4.25 | overall: 4.5
Hellwoods with cherries aged in barrels used for Bring Out Your Dead (cognac barrels).
Beer is jet black with a moderately-sized tan head. Good retention, nice lacing.
Nose consists of cherry, cognac, chocolate and roasted malt. A bit of oak. The scents are all well blended together, nothing too strong. In particular, the cognac is noticeable and nice without being overpowering.
The taste is just like the nose: a well blended mix of tart cherry, cognac, roasted malt, chocolate and oak. The cherry and cognac is a bit stronger than the base Hellwoods, but not overwhelmingly so. The cognac and cherry mix very well together. The cherry tastes very nice.
Full bodied, moderate to low carbonation level. Very smooth and rich.
Overall, great stuff. The flavours are extremely well blended together, each playing a notable role but without stealing the show.
★
864 characters

4.48
/5
rDev
+6.9%
look: 4.75 | smell: 4.25 | taste: 4.5 | feel: 4.75 | overall: 4.5
Bottle poured in to Bellwoods tulip.
A - Poured a dark inky black with one finger of mocha coloured head that quickly reduced to a thin layer.
S - Very sweet up front with a lot of cognac notes coming to the forefront. Lighter charred oak, tart cherry, chocolate and roast aromas in the background.
T - Bitter roast, sweet cognac, cocoa, tart cherries, charred oak and molasses. There's a lot going on here but a great balance of the 3 components of the beer (base stout, cherry and cognac barrel). The tartness from the cherries lingers considerably in the finish.
M - Full body. Sludgy and viscous. Light carbonation. Somewhat dry from the tart cherries.
O - Another excellent barrel aged beer from Bellwoods. I hope they keep them coming.
★
749 characters
4.46
/5
rDev
+6.4%
look: 4.25 | smell: 4.5 | taste: 4.5 | feel: 4.25 | overall: 4.5
500ml bottle poured into tulip 20/10/13 a massive cheers to Liam for getting me a bottle
A black right out of the bottle, thin dark edge and a large dark foam slowly falls leaving a couple partial rings, looks good
S not much cognac but I get a little, some charred wood, lots of cherry, some plum, raisin, a little smoke and booze, there's plenty of dark chocolate, a little cinnamon apple pie filling of all things and a little dark licorice
T more cherry in the mouth, mellow barrel, some coffee, lots of burnt dark roast notes and I'm impressed by the cherry shinning through it all, not exactly what I was expecting after the nose and there's a noticeable difference but I'm digging the flavor in a big way
M not quite as thick as I would've guessed from the color but shes still pretty thick, mellow carbonation, silky with chocolate covered cherries on the finish with a hint of cognac and wood
O another top notch brew from Bellwoods, this ones a bad ass that has plenty going for it at every turn. the fruit works well, the dark roasts mingle well with the subtle cognac and wood, even as a young beer it drinks like its been aged
I'm glad I get to try this one and if the reviews get there it will be on the Canadian top 50 no problem, well made and I've been blown away by Bellwoods this week, thanks again Liam
★
1,332 characters
3 Minutes To Midnight from Bellwoods Brewery
89
out of
100
based on
13
ratings.