Dismiss Notice
Dismiss Notice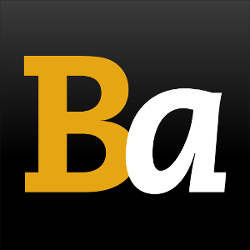 Join Our Email List →
And we'll send you the latest updates and offers from BeerAdvocate, because knowing is half the battle.
Dismiss Notice
Southern Triangle
- Rough Draft Brewing Company
| | |
| --- | --- |
| Educational use only; do not reuse. | |
Reviews: 13 | Hads: 63
3.17
/5
rDev
-14.3%
look: 3.75 | smell: 3.5 | taste: 3 | feel: 3 | overall: 3
Look is dark. Small is malty. Taste is malty and flat. I'm gonna give the benefit of the doubt because I think it is an old bottle. They really need to display the date of the bottles
★
183 characters
4
/5
rDev
+8.1%
Pours amber with a white fading head.
Nose shows sweet clean malt, some resinous hops and piny notes. Very malty.
Similarly malty flavours, lots of clean sweet malt alongside a bit of piny and resinous hops.
★
207 characters
3.75
/5
rDev
+1.4%
look: 3.75 | smell: 3.75 | taste: 3.75 | feel: 3.75 | overall: 3.75
Pours a clear golden color with a soapy white head that leaves little bits of lacing.
Smells of tropical and citrus notes.
Tastes of the fruity hops with a solid malt base. Hops lead off with notes of tropical fruits, grapefruit, and a bit of pine. Moderate bitterness. Malts come next with caramel, toasted bread, and toffee. A fair amount of sweetness keeps it balanced. Finishes with some fruitiness and lingering bitterness.
Mouthfeel is medium with a smooth amount of carbonation.
Overall, this is tasty and at a good price ($5.92 for 22oz).
★
555 characters

3.44
/5
rDev
-7%
Pours a light copper hue with a fluffy three finger head and lacing everywhere, the smell is very typical of NZ hops with hints of passionfruit, kiwi fruit and berries, the mouthfeel is light to medium bodied with above moderate carbonation and the tastes are fruity NZ hops, fruity berries, a touch of toffee malts, candy and finished with a kiwi fruit bitterness and overall its an above average IPA but lacks the qualities of a great IPA and probably be a while before I revisit cheers.
★
489 characters
4.04
/5
rDev
+9.2%
look: 4 | smell: 4.25 | taste: 4 | feel: 3.75 | overall: 4
650ml bomber poured into tulip 27/6/14
A clear amber liquid, just a few bubbles are visible but it pumps out a short lived two finger foam that leaves jut a few polka dots for lace
- second pour has some retention and a few partial rings left behind on the way down, perhaps another dirty glass
T passion fruit, guava, lychee juice, pineapple, peaches, white grape, lots of tropical fruit, has some sweetness to it and some pine and spruce, floral notes about what I expected from Kiwi hops
T more rind then the fresh fruit on the nose, lemon comes out, caramels hard to miss, not quite what the nose was offering but solid nonetheless
M medium bodied, a crisp bitter snap, bubbles stop short of creamy, slick on the palate, sweet rind on the finish
O solid brew from start to finish, smells the best part but not lacking in other areas, something I'd drink again
this ones taking me back to my recent trip to NZ, the hop profiles hard to miss and I like it, not amazing but I'm surprised it doesn't get a little more love
★
1,032 characters

3.82
/5
rDev
+3.2%
look: 4.5 | smell: 3.75 | taste: 3.75 | feel: 4 | overall: 3.75
22oz bottle, an IPA made with three unspecified southern hemisphere hops, and apparently inspired by hot exchange students, a la American Pie. I can dig it.
This beer pours a clear, bright medium copper amber hue, with a fistful of puffy, rocky, and densely foamy off-white head, which leaves some thorough faded snow rime lace around the glass as things slowly make their way southward.
It smells of dank pine resin and wet leafy needles, musty, rather indistinct citrus pith, semi-sweet fleshy antipodean fruit (gooseberries, lychee, I dunno), crackery pale and caramel malt, soft earthy yeast, and further leafy, kind of perfumed hop astringencies. The taste is more rather murky, dank, forest floor detritus pine and leafy essences, gritty, and almost dry bready caramel malt, pithy orange and grapefruit rind, green herbal tea, sedated dark berry fruit, and a wee soupçon of medicinal warming alcohol.
The carbonation is fairly tight and somewhat unforgiving in its rendition of all things frizzante, the body a so-so medium weight, and more than a bit clammy in its popular attempt at outright smoothness. It finishes mostly dry, both the fruit and malt mainstagers dropping the sugary charade, and assuming a stance that actually makes me want to re-up on this bevy straight away!
I guess I'm ok with those New (southern) World hops, as long as they're a part of the greater whole, i.e. not left solely to their own devices, as they seem to be here. Just too much overall dank and mustiness (I know these aspects have their fans, but I am not among them), at the expense of the sharp, crisp, and cleanly fruity American West Coast way of things. All right overall, I suppose, and I'm surprised at how easy it now is to dovetail into my perception of what else 'southern triangles' might actually refer to.
★
1,817 characters

3.45
/5
rDev
-6.8%
look: 4.25 | smell: 3.5 | taste: 3.25 | feel: 4 | overall: 3.25
If the terms "San Diego" and "IPA" are used as tags in a beer, chances are that it will be good. Rough Draft has another IPA to taste, and with 22 ounces, there will be plenty to ponder. On to the beer:
Toasted orange with a ruby red hue, topped with a thick, somewhat creamy head that retains itself well. Lacing is very good as well, leabing much of itself to stick around the glass.
The hops are alive in this beer and make much of the aroma. It smells like a grapefruit rind with lycee, a quick vague citric note, and herbal grass.
Just a few whiskers above the 3.0 mark is where the taste hits. It's like IPA purgatory, where it's not exactly hopalicious and not quite bland and faded. A solid, relaxed hop note with canteloupe and bitter pine hit, trailed by a kiss of malt. Tea and a whisper of honeydew make echoing marks. There's a mark of sweet malt which acts to counter the hops and modest bitterness. It has a relaxed mouthfeel, being medium bodied with carbonation which is easily digestable.
I suppose this is not bad. Yet I'm left clamoring for more.
★
1,072 characters

3.15
/5
rDev
-14.9%
look: 4 | smell: 3.25 | taste: 3 | feel: 2.75 | overall: 3.25
From tap to pint, served up at K n B Del Cerro.
Strange, thin IPA. Looks almost like a red ale in appearance, with a deep copper tan. The nose yields a lemony bouquet, with distinct notes of honey and tea, which isn't earthy enough to balance. A watery complexion delivers overly sweet flavors, although the notes of lemon and honey are still distinct. A malty finish lingers a little longer than welcome given the overall light complexion.
Either the tap lines in this pub are off (which I doubt), or this is an underwhelming example of the style.
★
552 characters

3.9
/5
rDev
+5.4%
look: 4.5 | smell: 3.75 | taste: 3.75 | feel: 4.25 | overall: 4
Rating #900n Bottle from a trade with Dave. Thanks bud! Pours a deep bronze, clear, with a big fluffy cream colored head. Strong bready malts undertone some lightly piney and very earthy dank hops. Flavor is big on the bready malts, some fruits, a bit of grassy pine on the finish. Drinks pretty easy, resinous, with medium carbonation. This is a nice sweet fruity bready IPA that is nice drinking...while on the malty side and more toward the APA category, I would happily drink this again.
★
491 characters

3.81
/5
rDev
+3%
look: 3.75 | smell: 4 | taste: 3.75 | feel: 3.75 | overall: 3.75
Dark burnt orange color is rather nice. A modest head in the Duvel tulip but plenty of suds in the mouth and lacing in the glass. Rather tangy mouthfeel with some citrus and mango. A little hot. Fragrant with flowers and fresh bread.
Warm and malty with a variety of fruity flavors. Bready and aromatic. Some bitter aftertaste with the flowery scent in the finish. Overall, this is a sweeter and fruitier IPA than the usual, but it's quite drinkable and makes for a pleasant change. From the 22 oz bottle purchased at Baron's Marketplace on West Point Loma.
★
558 characters

3.8
/5
rDev
+2.7%
look: 3.5 | smell: 4 | taste: 3.75 | feel: 3.75 | overall: 3.75
On tap at Churchill's Pub & Grille in San Marcos, CA.
Pours a clear orange with a foamy tan head that settles to a partial film on top of the beer. Foamy streaks of lace form around the glass on the drink down. Smell is of malt, honey, ctrus fruit, and citrus zest aromas. Taste is much the same with citrus zest flavors on the finish. There is a mild amount of hop bitterness on the palate with each sip. This beer has a lower level of carbonation with a slightly crisp mouthfeel. Overall, this is a pretty good beer with a solid citrus forward hop presence.
★
560 characters

3.6
/5
rDev
-2.7%
look: 4.25 | smell: 3.5 | taste: 3.5 | feel: 4 | overall: 3.5
Pours clear bronze, an active pour nets a cleanly packed two finger head of white. Retention on this is on point leaving behind clouds of lacing on the glass.
Clean and bready, caramel sweetened malts provide a solid base atop which Nelson hops ooze a strong white grape note which dominates over a pungent pine, low citric fruit and fruity esters from the yeast adding more dark grape and red fruit.
Solid bready malt with copious caramel and a bit of brown sugar. Hops are meshed with the fruity esters and berry tannins coming from yeast and faded hops. I get a load of grapes and dark fruit, earthy and pungent herbs, some pine and a medicinal finish paired with a unmistakeable honeydew and black tea. The bitterness on the finish leaks an earthy character.
Medium body with a good amount of carbonation keeping the delicate hop flavors in focus. Bitterness chauffeurs in a drying sensation that is a touch sticky. Alcohol is nearly kicked out of the picture.
Shame, I need to rate what is in front of me but this was much better on tap at the brewery with a more tropical and floral character. The subtleties of the New Zealand hops are deteriorated and steeped in tea-like bitterness and earthiness. Rough Draft date your bottles please.
★
1,248 characters
4.46
/5
rDev
+20.5%
look: 4.25 | smell: 4.5 | taste: 4.5 | feel: 4.25 | overall: 4.5
Had this on tap at the brewery. One of the two newest beers from Rough Draft (along with Weekday IPA), Southern Triangle is named for its three hops from the Southern hemisphere: New Zealand Nelson Sauvin and Motueka, and Australian Galaxy. These hops have individually garnered lots of praise (see Alpine's Nelson and Hill Farmstead's Double Galaxy and single hop Motueka, for example) and work really well together here, giving copious notes of peach, citrus, grass and farm. Excellent IPA, and my favorite offering from Rough Draft.
★
535 characters
Southern Triangle from Rough Draft Brewing Company
84
out of
100
based on
13
ratings.