Dismiss Notice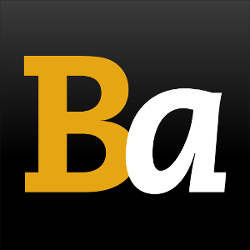 Site Performance Updates: We're aware of the nightly site outage, and working on resolving the issue.
The Widow
| Societe Brewing Co. BEER INFO
Brewed by:
Societe Brewing Co.
California
,
United States
|
website
Style:
Belgian Strong Dark Ale
Alcohol by volume (ABV):
9.10%
Availability:
Year-round
Notes / Commercial Description:
No notes at this time.
Added by DJButters on 05-27-2012
Reviews: 9 | Ratings: 120

4.45
/5
rDev
+19.6%
look: 4.5 | smell: 4.5 | taste: 4.5 | feel: 4 | overall: 4.5
Served from growler to tulip glass at 37°, drank slowly to let it open up and change profile.
Appearance: Mahogany brown. Didn't retain a big head after pour but never seemed flat.
Smell: Nutty - peanuts, pecans, walnuts. Sugary bubblegum. Bit of raisin and brown sugar. Quite diverse here.
Taste: Similar to a lighter American quad, or a heavy brown, a la Brasserie Des Rocs Grand Cru. Finishes with a nutty, English ale profile but before that it's definitely more in tune with your standard BSDAs - the not-too-estery, somewhat dark fruited, reasonably-weighted profile true to the style.
Mouthfeel: It was a bit thin. While this makes it more quaffable in the long run (dangerous for a 9.1% beer) it's a bit off-putting to have the flavor profile it has with a beer lighter in viscosity. Doesn't make it bad, it's just surprising because I'm not accustomed to that combination. Versus other beers in this style, it doesn't leave you with that sticky sweet feeling nor does it keep you from wanting more.
Overall: Another good Societe beer. I continue to have high expectations of these guys and they're not disappointing thus far (The Harlot isn't amazing but isn't bad either). I can't think of another American beer which tastes like this - I'm used to getting flavors like The Widow from Belgian attempts at the style, which is as big a compliment as it is a summary of their offerings.
★
1,399 characters

4.15
/5
rDev
+11.6%
look: 4 | smell: 4 | taste: 4.25 | feel: 4 | overall: 4.25
Color is dark purple, smells like dark fruits with hints of burnt/roasted malts. A small head. Great Belgian ester flavor profile balanced beautifully with the dark malts. Despite being over 9% there is absolutely no alcohol flavor. Delicious. Overall seems like a great exemplification of the style.
★
300 characters

4.09
/5
rDev
+9.9%
look: 3 | smell: 4 | taste: 4 | feel: 4.5 | overall: 4.5
This beer is as close to going to belgium and having a westy as possible. Very smooth and dangerous at 9.1 abv. Roasted coffee notes and a fine finish. Mouthfeel is silky and low carb. Perfection. This beer is a must try and I hope it will be around as a staple societe beer. Will need to try again soon.
★
304 characters
3.85
/5
rDev
+3.5%
look: 4 | smell: 4 | taste: 4 | feel: 2.5 | overall: 4
On Tap
K 'n B Wine Cellars
San Diego, CA
Dark brown with some dark ruby and purple edges with a thick, moderately sized light khaki colored head that leaves streaks of lace down the glass.
The aroma is a combination of dark fruits, dark bread, a bit of molasses or brown sugar, and and earthy character as well.
The flavor too is quite nice with dark fruits and bready malts combining nicely and hiding the alcohol well. Straightforward and drinkable.
The only downside to this beer, to nitpick, is it's mouthfeel. The carbonation seems a bit too high and is sort of prickly in the mouth.
Very nice; these guys are making exceptional beer right from the jump!
★
665 characters

3.71
/5
rDev
-0.3%
look: 3.5 | smell: 3.75 | taste: 3.75 | feel: 3.5 | overall: 3.75
On tap at Sweeney's Ale House in Encino, CA.
Pours a murky crimson-orange with a foamy khaki head that settles to a partial film on top of the beer. Small dots of lace form around the glass on the drink down. Smell is of toasted malt, caramel, earth, and slight cinnamon aromas. Taste is much the same with toast, earth, and caramel flavors on the finish. There is a mild amount of earth bitterness on the palate with each sip. This beer has a lower level of carbonation with a slightly crisp and medium bodied mouthfeel. Overall, this is a pretty good beer that is straightforward but easy to drink.
Serving type: on tap.
★
624 characters

3.64
/5
rDev
-2.2%
look: 3.75 | smell: 3.5 | taste: 3.75 | feel: 3.25 | overall: 3.75
On tap at the brewery – 06/20/2014
Full pour – 2nd Anny glass
A: Dark brownish burgundy color with some softer tones accentuating the borders of the glass. Pretty dense looking with no clearness to it. Topped with a thin and short-lived khaki froth. Fairly clean on the way down with minimal stick noted.
S: Smells of dark malts and plum like dark fruits. Plenty of juicy malt goodness here with some date sugars presently sweet. I get a very light dusting of Belgian yeast characterized by some banana and cardamom spices. Fairly nice and inviting.
T: Loads of dark fruity malts and dark sugars give notes of dried fig and prune followed by some understated yeasty notes. There is a hint of banana peel with a touch of clove and cardamom type spices there and it becomes almost vinous at times. I get some mild coffee roast hidden underneath with a low amount of actual bitterness to the beer. Finishes out with some earthy minerals and a warming alcohol spice. Well balanced and disguised that it be. Not too shabby for this Abby.
M: Thick and full bodied with a seemingly lower amount of carbonation. Light syrupy feel yet still maintains a decent froth on the tongue with a soft drying note at the finish. Warming with alcohol upon exhalation.
D: This Widow is sweet not bitter yet somewhat dark and mysterious. Not a bad take on the style but a pretty far reach from the greats. Societe always has great balance in their beers which holds true here but probably not one I would go for often.
★
1,507 characters
3.56
/5
rDev
-4.3%
look: 4 | smell: 3 | taste: 4 | feel: 3 | overall: 3.5
On tap at the Blind Lady in San Diego. Poured in a tulip glass. Small head that quickly dissipated. Dark brown color with decent lacing. Smells nutty, roasty. Pretty strong. Getting a strong taste of nuts and spice. Pleasant. Mouthfeel is thin for a beer of this type and color. Deceiving because you don't taste the strong alcohol. I enjoyed this beer but would be careful about having more than one.
★
401 characters

3.49
/5
rDev
-6.2%
look: 3.75 | smell: 3.5 | taste: 3.5 | feel: 3.75 | overall: 3.25
Pours a dark, reddish brown. It's just a bit too dark to assess clarity. Small beige head. No lacing and it mostly fades to a ring of foam after a minute. The aroma had earth, molasses, raisins, doughy bread, caramel and a bit of chocolate. It smells sweeter than it tastes. The taste is drier than expected, though not off for the style. It has a woody dryness with a sweet and fruity finish. Raisins, apples, dates, brown sugar and mushrooms at the end. Carbonation is somewhat high for the style. It's also rather light for the abv and style. Interesting beer, though it doesn't quite win me over.
★
600 characters

3.27
/5
rDev
-12.1%
look: 3.5 | smell: 3.25 | taste: 3.25 | feel: 3.25 | overall: 3.25
Last but not least, least but not last... Nah, lets be real: another average sucker at best. A lil bit in the nose, a lil bit on the tongue, ok... but Raul needs more than that!
If you're going to bring your milkshake to the yard, next time make sure that you use whole milk.
Peace!
★
286 characters
The Widow from Societe Brewing Co.
-
out of
100
based on
9
ratings.