Dismiss Notice
Get 12 monthly issues of BeerAdvocate magazine and save $5 when you select "auto-renew."

Subscribe now →
Dismiss Notice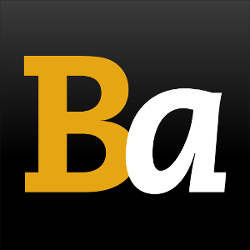 Join our email list →

And we'll send you the latest updates and offers from BeerAdvocate, because knowing is half the battle.
Budweiser & Clamato Chelada
- Anheuser-Busch

Educational use only; do not reuse.

Brewed by:
Anheuser-Busch
Missouri, United States | website

Style | ABV
Fruit / Vegetable Beer | 5.00% ABV

Availability: Year-round

Notes & Commercial Description:
Beer added by: Zorro on 06-24-2007

Budweiser & Clamato Chelada and Bud Light & Clamato Chelada are a combination of our classic American-style lagers, Budweiser and Bud Light, and the rich, spicy taste of Clamato Tomato Cocktail. We follow the traditional brewing process for Budweiser and Bud Light. Clamato is carefully blended with the beer to create the proper balance of the crisp finish of Budweiser or Bud Light and the signature taste of Clamato.
Reviews: 160 | Hads: 308

3.25
/5
rDev
+60.9%
look: 3 | smell: 3 | taste: 3.5 | feel: 2.5 | overall: 3.5
I have had many "red" beers I have mixed myself so somebody elses mixture in a can is intrigueing. Poured into a schooner and the color is ...well...red. The smell is tomato and peppery spice. The mouthfeel is good. This red beer seems to have a higher viscosity than one mixed myself. Dare I say the sliminess is due to the clam juice. Taste is good beer followed by tomato and pepper. Spicy to taste but not too spicy. The lime kind of comes through in the end. This is a grreat idea. Not an everyday beer, but when you want or need a red brew its nice to pick one up that is ready to go.
★
590 characters

1
/5
rDev
-50.5%
look: 1 | smell: 1 | taste: 1 | feel: 1 | overall: 1
(Served in a strange)
A- This beer has a hazy ruby red grapefruit color with a strong carbonation of large bubbles. The big fizzy head fades before I set the beer on the bar.
S- The bright smell of tomato juice has a hint of salsa spice to it. No smell of any grain or malt.
T- This beer has a big bland tomato juice flavor with some salsa notes and a burn of spicy salsa that hits the back of the throat. As the beer warms the spicy notes die out and it is mostly bland tomato with some tap water flavors. The tomato juice flavor lingers on the tongue long after each sip.
M- This beer has a big fizz that covers a lot of the flavor and enhances the tomato.
D- After the first sip I could hardly force myself to take another but I persevered. I made it through 3/4 of a class before I dumped it. I love the taste of fresh tomatoes and salsa but this was just awful. I didn't get any depth just canned tomato juice. There were no beer notes or clam notes. I wouldn't even cook with this beer.
★
1,000 characters
4.11
/5
rDev
+103.5%
look: 2.5 | smell: 4 | taste: 4.5 | feel: 3 | overall: 4.5
I believe you have to like tomato-y things like V8 or bloody marys to really like this drink. It definitely has a beer-like flavor, but it is more like a cocktail to me. Just like a mild bloody mary made with macrobrew instead of vodka. I was really hot, thirsty, tired when I drank this and it was extremely tasty and refreshing; light-bodied, tang of tomato, a mild twinge of chili spice, traditional Bud taste, and a nice cut of acidity from the citrus added. It was quite restorative. Weird orangey-pink color though. And for those skeptical of "clamato" do not fear: there is not even a hint of anything fishy in here. Just tomato.
★
636 characters
3.1
/5
rDev
+53.5%
look: 3 | smell: 3 | taste: 3 | feel: 3 | overall: 3.5
The first time I saw this it was like God Almighty....what kinda crap has Bud come up with now? I'll not elaborate much here because I don't know how to desribe it except that it tastes like Bud/Clamato/Lime/salt. That hot, throat parched day that I decided to try it, I actually liked it enough that I bought it 2 or 3 more times.
All I've gotta say, if you have ever liked red beer, is try it... you too may find it odly refreshing. It is, IMHO, much better than the crap Miller is trying pass off as a Chelada sytle.
Edit: I probably should have given this lower marks on smell and appearance (esp), it doesn't look that appetizing.
★
638 characters
2.48
/5
rDev
+22.8%
look: 2 | smell: 1.5 | taste: 3 | feel: 2 | overall: 3
This is an odd beer... if you would call it that, I dont think there is any way you are going to make heads or tails of the appearance
I was instantly reminded of the smell of beer and pizza vomit and it took a couple of gags to get the first few sips down, but as my palate broke down and figured out a lot of competing flavors, I found myself compelled to drink more. Kinda like sniffing at a dead skunk I guess. I would buy more, but only to make other people unwittingly suffer.
★
482 characters
2.67
/5
rDev
+32.2%
look: 2 | smell: 2.5 | taste: 3 | feel: 3.5 | overall: 2
I was in the grocery buying some better beer, saw this and thought I would try it as to see how it was.
The color was a muddy red, like Clamato. The smell was overly Clamato as well.
Quite a heavy mouth feel due to the higher density of the beer.
Poured it into a standard pint glass. The taste was more Clamato than beer. This was the first time that I've had BUD that I didn't get sick about an hour after drinking it, but it still has that Bud lack of flavor that keeps me from buying the brand.
★
502 characters

2.2
/5
rDev
+8.9%
look: 2 | smell: 2 | taste: 2 | feel: 2 | overall: 3
pours an odd, murky, chunky, grapefruity color with a fizzy white head that goes away as quickly as it appears. Leaves no lace. Smells like low grade tomato juice, fake lime juice and stinky cheap seafood with a hint of cheap hopppy green apple bud type thing going on. Tastes the same with a little sweetness. Just like a bloody mary at a truck stop bar with beer instead of vodka. I've always called them texas bloody mary's. Funky mouthfeel, but I hate to say it... this one is like the bee gees to me... a guilty pleasure. after a night of overindulgence, this one could be an effective hair of the dog type thing. hungover, i would go for a chelada over a rochefort 10 anyday. btw... i poured this 24oz can into two glasses... the second was loaded with hot hot sauce... i now have a new go to hangover helper. i knew bud was good for something.
★
850 characters
4.18
/5
rDev
+106.9%
look: 3 | smell: 2.5 | taste: 5 | feel: 4 | overall: 5
Budweiser & Clamato "Chelada" pours a Clamato red from a 1 pint 8 fl. Oz. Brightly Lithographed Pop top Aluminum can. Head went to over two fingers, before disappearing completely.
Nose is a bit metallic, but not offensive, followed by whiffs of tomato and clam.
Palate is a smooth spicy tomatoes and clam juice, followed by the bight of carbonation.
A delicious blend of "Budweiser & Clamato". For breakfast with a Western omelet, or lunch with hot dogs, and /or supper with just about anything!
I like this, I like this a lot!
★
537 characters
2.02
/5
rDev 0%
look: 2 | smell: 2.5 | taste: 2 | feel: 2 | overall: 1.5
Alright, curiosity finally got the best of me, and I had to try this, and then Zorro made me feel compelled to reiew it. I bought this at the local market for a thirst quencher at the beach.
It poured a lite red, pink color like grapefruit juice, but smelled like balls and feet.
I really like bloody mary's and I actually enjoy a Budweiser here and again. I feel that Bud actually has a taste as compared to MGD or Natty, but definitely not one of my favorites. The taste was pretty much what I expected. A Bloody Mary with beer instead of Vodka. Maybe if it were a better beer like a decent pilsner or good lager, this would have worked better. Mouthfeel was a bit thick, tomato-ey, and the Clamato is definitely prevelant. Drinkability sucks. It took me over an hour to finish a 24 oz can.
Overall, based on this review, this beer sucks to me. But I actually kind of enjoyed the experience. As a matter of fact I bought another can the next day, and am thinking about picking one up for the beach today. Oh, by the way, this stuff is flying off the shelves around here, so A-B sure has peaked the interest of consumers. Although I do live in Pismo and 5-Cities area which is predominately a Mexican community, so that may have something to do with it.
I say if you get the chance, pick up a can. Not something for everyone, or many for that matter, but it may be worth a try to some. May be your new guilty pleasure beer...
★
1,430 characters

2.7
/5
rDev
+33.7%
look: 2 | smell: 2 | taste: 3 | feel: 2 | overall: 3.5
Something new and apparently ANOTHER beer made for the Latin market, Born on Date is 05 June. The beer says on the can "Budweiser & Clamato Con Sal Y Limon La Combination Perfecta" Translates as Bud with Clamato juice and salt and lemon the perfect combination.
Before I get to a serious review of this beer let me state that I have no expectations that this will in fact be anything good.
The can states that do not shake and slowly rotate the can in Spanish then in English.
In the glass this is a cloudy dark pink to cloudy red colored beer as in tomato juice red. Head doesn't form much at all, guess clams are a form preventative agent or is it the tomato juice?
The smell is very much muted. Smells vaguely like salsa but there simply isn't much scent here to detect at all. The scent of Budweiser is completely masked.
The taste begins salty with a big hit of celery and salt. This tastes EXACTLY like a Bloody Mary made from lager beer. Fairly salty I could almost call this salsa-flavored soda. It in no way tastes like beer but I also can not say that it tastes bad in anyway. The Clamato juice completely obliterates the taste of Budweiser, what little there was in the first place.
The mouthfeel is fairly thick, must be the Clamato juice!
Drinkability is probably about a one as a beer. As a beverage I have to admit that this is pretty tasty and if I HAD to guess this is pretty much intended as a Bloody Mary replacement for fighting off hangovers. I must say that if I had to choose to drink this or Budweiser I would pick this. There is also a version made from Bud Light, I will review that one tomorrow.
★
1,629 characters
Budweiser & Clamato Chelada from Anheuser-Busch
52
out of
100
based on
160
ratings.