Dismiss Notice
Get 12 monthly issues of BeerAdvocate magazine and save $5 when you select "auto-renew."

Subscribe now →
Dismiss Notice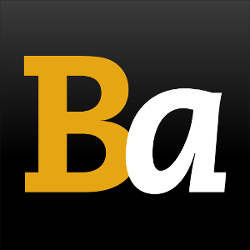 Join our email list →

And we'll send you the latest updates and offers from BeerAdvocate, because knowing is half the battle.
Bud Light Lime Straw-Ber-Rita
- Anheuser-Busch
| | |
| --- | --- |
| Educational use only; do not reuse. | |
Reviews: 62 | Hads: 421

1.62
/5
rDev
-32.8%
look: 1.5 | smell: 2 | taste: 1.5 | feel: 1.5 | overall: 1.5
24 oz can into a glass.
A: Pours a hazy pink color. There's NO head here; a fizzy wisp of white foam quickly fades away to nothing.
S: It smells like frozen strawberry daiquiri mix. I don't really get any detectable lime notes or (thankfully) Bud Light-esque beeriness.
T: Massive amounts of strawberry sweetness prevails over everything else. I have to dock tons of points for its chemical aftertaste and non-existent beer qualities. As a malternative, eh, it's not horrible.
M: There is a huge amount of lingering sweetness - it honestly feels chemical on the palate. I will give it some credit for going down pretty easily given its questionable nature and 8%.
O: A horrid excuse of a beer, plain and simple. However, it's an okay malternative that will quickly get you drunk. Go into it with those expectations and you may not hate it. Personally, I won't touch this stuff ever again.
★
893 characters

2.74
/5
rDev
+13.7%
look: 2.5 | smell: 2.75 | taste: 2.75 | feel: 2.25 | overall: 3
A: The 'beer' is hazy reddish pink in color and has a light to moderate amount of visible carbonation. It poured with a thin pink layer of bubbles covering the surface that quickly died down, leaving only a thin ring around the edge of the glass.
S: Light aromas of sweet strawberry candy are present in the nose.
T: Like the smell, the taste is a little sweet and has flavors that resemble strawberry Jolly Ranchers along with some hints of lime towards the finish.
M: It feels light-bodied (but not watery) on the palate with a moderate amount of carbonation.
O: The strawberry candy flavors completely obscure the taste of the underlying beer, but when you consider that this is Bud Light, this might not necessarily be considered a bad thing. It is a lot more drinkable compared to the Lime-A-Rita because it isn't as sugary and sour/tart from the limes and doesn't require dilution with ice cubes. No traces of alcohol are perceptible so this makes for a very drinkable malt liquor if someone is looking for a quick buzz.
★
1,026 characters

3
/5
rDev
+24.5%
look: 3 | smell: 3 | taste: 3 | feel: 3 | overall: 3
Clear red colored concoction with no head formation.
Smell is of strawberries and nothing else. Not quite true there is some lime and tequila aromas but it really screams strawberry just like the color.
Starts out very sweet and tasting like it smells. You had better like strawberry if you buy one of these.
Mouthfeel is strawberry soda.
Overall not really a beer so much as a beer based strawberry margarita and that is exactly what it is.
★
445 characters

3.03
/5
rDev
+25.7%
look: 3 | smell: 2.5 | taste: 3.5 | feel: 2.5 | overall: 3
8 oz. baby can, some kind of a code on the bottom. The temptation to try this latest concoction from the Anheuser-Busch gang was strong. Poured into a miniature wine glass.
A - Pours the color of fruit punch, a murky reddish pink with some bubbles clinging to the bottom of the glass. No head, no lacing.
S - Smell is of brisk carbonation, artificial strawberry sweetness reminiscent of a fruit roll-up, and some nail polish remover alcohol fumes.
T - Taste is fruity, crisp, light, and tart. No real lime coming through, and no natural strawberry seems to be present either. I don't know what it is, but there is something I like about it though. No alcohol is noticeable in the taste.
M - Feel is crisp, tart, and dry. Sticky, artifical, sugary sweetness lingers. Has the consistency of alcoholic soda.
Overall, this isn't beer, it isn't natural, but I can definitely see myself pounding a few of these during a scorching summer's day. Pretty inoffensive, and even pretty tasty when it comes down to it. Rewarding 8.00% abv, although it definitely tastes like less. I can see myself getting into trouble with drinking too many of these (like last night). This is *not* beer, but I'll go ahead and say that it is one of the better things Anheuser-Busch has done lately.
Bud Light Lime Straw-Ber-Rita ---3/5.
★
1,314 characters
3.84
/5
rDev
+59.3%
look: 4 | smell: 4.25 | taste: 3.5 | feel: 3.75 | overall: 4
Appearance - clear dark pink in color with no head and visible carbonation
Smell - Artificial strawberry scent that is quickly followed by a aroma of alcohol. I would buy a candle with this smell...
Taste - Basically the same as the smell. It tastes like artificial strawberry flavor followed by a taste of alcohol. It has a good flavor for the amount of alcohol in the drink.
Mouthfeel- Medium bodied with light carbonation.
Overall - I liked it, but I prefer the regular lima-a-rita because it has less of an artificial flavor taste.
★
539 characters
3.31
/5
rDev
+37.3%
look: 4.25 | smell: 2.5 | taste: 3.75 | feel: 3.5 | overall: 3
This was not one of my favorite beers. Like the lime-rita, this beer does not taste enough like beer to me. There are lots of flavors of fruit and margarita in this beer, and most people enjoy it during the hot days of summer. Some times the taste gets too sweet and you must switch it up with a beer. Will be shocked if expecting a beer.
★
338 characters
3.94
/5
rDev
+63.5%
look: 4 | smell: 4.25 | taste: 3.75 | feel: 3.75 | overall: 4
Very fun version of beer. Fruity, great stereotypical girl drink! Very little beer flavor, so if beer taste is what you are looking for than this is not the drink for you. Definitely drink chilled over ice. Very sweet with great balance of taste. Good to start if switching to beer. The percentage of alcohol may be overwhleming if it is not expected.
★
351 characters

2.89
/5
rDev
+19.9%
look: 4 | smell: 3.75 | taste: 2.75 | feel: 1.5 | overall: 2.5
I scored this 24-fl. oz. beauty of a CAN at my neighbor's a couple/few weeks back, but because no photo existed and The CANQuest (TM) forbids Cracking open a CAN before the picture is approved, I had to wait. I hope that it is worth it!
The Crack and Glug were pretty standard and the result was pink! I had a brief, fizzy finger of soda pop-like head that quickly fizzed itself out of existence. Color was a slightly hazy bright pink and I was reminded of the Chelada disaster. Nose was both tart and sweet, with the lime overshadowing the strawberry. Mouthfeel was thin, watery and fizzy, more like pop than beer. The taste was odd, like the lime was vying for supremacy and not quite succeeding, other than to bring a tartness into the equation. Otherwise, it would have been cloyingly sweet, and that is no bueno, either. Finish was puckeringly tart,so it seems like lime got the upper hand at the end, poor strawberry. I CANnot understand why this type of beer is being made. It just is not terribly appealing, although this was comparatively less awful than some. Call it damning with faint praise. I had a bottle of Love is Evol by Evolution BC and that is an example of how this should be done.
★
1,203 characters

2.72
/5
rDev
+12.9%
look: 3 | smell: 2.75 | taste: 2.5 | feel: 3.25 | overall: 2.75
Served in a Lagunitas mason jar.
Now, how could I resist, hm? This stuff pours a mostly clear rose with no real head to truly speak of. The nose comprises boozy and artificial strawberry (not unlike the kind you might find swirling about in a frozen daiquiri) with a similar, though smaller, bit of lime riding shotgun. Can't say I'm all that surprised, really. The taste brings in more of the same, reinforcing my earlier image of a strawberry daiquiri festooned with a few chunks of lime. There isn't that tiny trace of salt the original Lime-a-Rita had, which, for whatever reason, is kinda disappointing. Regardless, the artificiality of the proceedings puts me off, even though the general flavors aren't necessarily all that bad. The body straddles the border between hefty light and light medium, with a light moderate carbonation and a slightly watery feel. Overall, nothing abhorrent, but something awash in artificiality and mediocrity. Still, I could easily see many enjoying these things poolside, lakeside, or even riverside.
★
1,039 characters
3.05
/5
rDev
+26.6%
look: 2.5 | smell: 3 | taste: 3 | feel: 3.75 | overall: 3
8oz can purchased for $1.00 at Kroger.
A - bright pink; fizzes as it pours; no head to speak of; this looks like Cherry 7-up
S - artificial strawberry and some lime; very sweet; Kool-Aid-esque
T - artificial strawberry, faint lime, sugar
M - sticky, crisp, light to medium bodied
Strangely this isn't that bad. If you approach it like a Strawberry Margarita and you're in the mood for one, this probably does the trick. This certainly won't hold sway with any hardcore beer drinker and it's probably anathema to snobs and beer zealots, but for those with an open mind this isn't so bad.
★
591 characters

3.17
/5
rDev
+31.5%
look: 3.75 | smell: 3.5 | taste: 3 | feel: 3 | overall: 3
Served in a 8 oz bottle yea thats what they have in Louisiana the 8 ouncers. Didn't see much of those in other places but they got them around I am sure you know about them.
Well I tried out the lime a rita and didn't think that was too bad tasted a little sugary.
Was pretty siked about trying out the straw ber rita and well needless to say that was not that bad either.
Tasted like an over extensive wine cooler meaning that you could taste the carbonation and the 8% alcohol was apparent not to say the flavor didn't mingle well with it because the drink is a drinkable beverage to say the least.
I could tell it was loaded with sugar and the flavoring was not that good kind of like the lime a rita better believe it or not, you would of thought the straw ber rita was awesome well its not bad, i'd rather get some vodka and some of those cherry or strawberry flavoring liquors and mix it up but whatever you know how it is sometimes.
i would drink this stuff it is 8% gives somewhat of a buzz but the sugary crap makes u wanna chow down so needless to say would probably stick to some brew or something.
★
1,117 characters

2.91
/5
rDev
+20.7%
look: 2 | smell: 3.5 | taste: 2.5 | feel: 3.5 | overall: 3
A - Pours a clear pink with no head and no lacing.
S - Artificial strawberry and malt followed by a tinge of alcohol. Honestly smells kinda good.
T - Virtually follows the nose. A lot of artificial strawberry, followed by some very cheap stale malts and finishes on an alcoholic note.
M - Medium bodied with light carbonation.
O - Overall, it was alright. it achieved what it set out to do.
★
402 characters
Bud Light Lime Straw-Ber-Rita from Anheuser-Busch
61
out of
100
based on
62
ratings.