Dismiss Notice
Dismiss Notice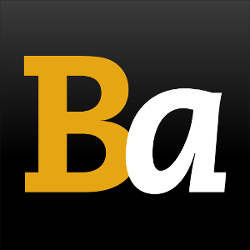 Join Our Email List →
And we'll send you the latest updates and offers from BeerAdvocate, because knowing is half the battle.
Dismiss Notice
HenHouse Saison
- HenHouse Brewing
Reviews: 8 | Hads: 38

4.55
/5
rDev
+14.9%
look: 4.5 | smell: 4.5 | taste: 4.5 | feel: 4.5 | overall: 4.75
This pours a white gold with nice foam.
Peppery with an orange floral note.
Estery and a touch of funk.
I guess I don't have much more to add to this review right now. This sure ain't poetry.
Beer reviews can be like that sometimes.
★
239 characters
3.68
/5
rDev
-7.1%
look: 3.5 | smell: 3.5 | taste: 3.75 | feel: 3.75 | overall: 3.75
one of the lighter saisons, a stark contrast to the strong golden belgian they make. its so light in all facets as to be a perfect summer refreshing. its got a really pale almost watered down yellow look to it, some hazy, and a solid head. the nose is faintly saison yeast, but its really subtle. smells more like champagne yeast than saison, which is fine in such a light beer. the grain profile is probably more pils than wheat, and contributes very little to the taste of the brew overall. there is a fine summery hop complexion on the back end too before the beer gets all dry. its clean finishing for the style and basic enough to appealing to a wide range of audiences. i much preferred it to the other henhouse beer i had, and appreciate its gentle nature. good for hot weather pounding.
★
794 characters

4.08
/5
rDev
+3%
look: 4.5 | smell: 4 | taste: 4 | feel: 4.5 | overall: 4
Pours a gorgeous hazy sunny golden color with a huge fluffy white head. It's stunning.
The aroma is lightly bready with black pepper, yeast, earth, spices, mild hay aroma, with hints of herbs. And lemon peel.
Predominantly, it's a musky yeast note, with some pepper, light spices, some light sweet bread crust, earthy, and lightly sweet.
Upper light in body, with a good bit of carbonation lending a crisp feel, and a slight drying finish.
I personally prefer a lighter, crisper, refreshing Saison and this is a nice one!
★
525 characters

4.23
/5
rDev
+6.8%
look: 4.5 | smell: 4 | taste: 4.5 | feel: 4 | overall: 4
Very nice looking saison. Bright pale yellow liquid topped with a huge white head. Rather hazy.
The aroma has lots of spice and yeast. Right off the bat, it seems lively and bright. Malt is very light, and the beer is clearly well attenuated. Lemons, hay, peppercorns and light coriander. The spicing is relatively subtle but still adds a lot of complexity. Lots of clean saison yeast aroma.
The taste is quite dry. The malt is fresh and light. More lemons and peppery spice on the tongue. Earthy yeast finish with a little bite from the hops and spices. Carbonation is lively. The mouthfeel is fairly creamy but there are still plenty of prickly little bubbles. Fun to drink.
Another really nice beer from HenHouse. I'm excited to try their Golden Ale and anything else from this brewery. An impressive start.
★
815 characters

3.56
/5
rDev
-10.1%
look: 4.5 | smell: 3.5 | taste: 3.5 | feel: 3.5 | overall: 3.5
Bomber poured into my Gulden Draak tulip, HenHouse Saison is a hazy pale yellow with very tight, fine head leaving sticky, foamy lace. Long last.
Smell is yeasty as well as fruity esters, a little earthy.
Taste is also more yeasty than estery, with a firm peppery spiciness. A little sweetness, firm bitterness. Robustly herbal hops.
Mouthfeel is very creamy, but light. Sharp dryness from the spice.
Drinkability is pretty good, it's an fairly complex saison, and the modest ABV lets you indulge. But the bitterness of the heavy spices is tiring.
★
555 characters

4.42
/5
rDev
+11.6%
look: 4 | smell: 4.5 | taste: 4.5 | feel: 4 | overall: 4.5
A - Pours a fairly clear golden-yellow color with a big finger of frothy white head. The head fades down very slowly leaving behind some nice lace.
S - Aroma is a mix of coriander, Belgian yeast, spices, black pepper, grains, lemon and some other citrus smells and floral hops.
T - Starts off with some coriander, other spices and some other Belgian yeast flavors with some grains and some black pepper. Through the middle some lemon and other citrus flavors come through with some floral hop flavor and some more farmhouse flavor. The finish is a mix of Belgian yeast flavors with some coriander, black pepper, sweet grains, and some floral hops and lemon.
M - Medium bodied with heavy carbonation. Feels smooth with a dry and spicy finish.
D - Very drinkable. Very nice Sasion. Really nice carbonation level and the flavors are really nicely balanced throughout.
★
868 characters

3.88
/5
rDev
-2%
look: 4 | smell: 3.5 | taste: 4 | feel: 4 | overall: 4
Henhouse Saison was presented in a 22oz. bottle. It pours a light yellow color with an ample white head. Consistent bubbles rise from the bottom of the glass. The smell has notes of lemon, grass, and coriander.
The taste is has a peppery note as well as the three notes that come through in the aroma. Mouthfeel is light and crisp at the finish.
This is a great summertime sipping beer. Try it if you find it. Thanks to my friends Dave and Jane for bringing it from California.
★
481 characters

3.57
/5
rDev
-9.8%
look: 3 | smell: 3.5 | taste: 3.5 | feel: 3.5 | overall: 4
B
Petaluma Taps. Served a pale dull fully hazed yellow with a white cap, ok lacing.
Aroma is strong hops and saison yeast, pine, citrus and spices.
Taste too is yeast and hops where considerable pine and small grapefruit roll over the tongue. A mild pepper bite announces the lightly dry finish. The bitter aftertaste fades rapidly. A saison ipa. No earth of any measure. Thin bodied appropriate mouthfeel. Welcoming on hot summer day.
cheers
jd
★
449 characters
HenHouse Saison from HenHouse Brewing
-
out of
100
based on
8
ratings.