Dismiss Notice
Get 12 monthly issues of BeerAdvocate magazine and save $5 when you select "auto-renew."

Subscribe now →
Dismiss Notice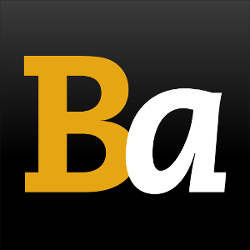 Join our email list →

And we'll send you the latest updates and offers from BeerAdvocate, because knowing is half the battle.
Beer:30 A Craft Beer Emporium - Riverside
Reviews: 12 | Visits: 26

4.5
/5
rDev
+3.2%
vibe: 4.5 | quality: 4.5 | service: 4.75 | selection: 4.25
Last year was my first visit and I thought it was an above average place comparing it to my limited exposure to other Florida bottle shops. This year when I visited they had added draft lines with growler options. Each time I show up this place gets better and better. The staff is amazing and this place is a must stop each time im in the area.
★
345 characters
5
/5
rDev
+14.7%
vibe: 5 | quality: 5 | service: 5 | selection: 5
Wow! Best use of the square footage. Very neat, very nice store, with some very knowledgeable employees willing to help. Lots of shelves full of really nice beer, and some more cooling on some fridges. Lots of bombers, as well as six packs. Emphasis on local and nearby breweries. Outstanding.
★
293 characters

4.8
/5
rDev
+10.1%
vibe: 4.5 | quality: 5 | service: 5 | selection: 4.5
I've had the pleasure of knowing Warren and the gents at Beer:30 since they opened their doors. I must admit, i'm totally biased but I have good reason to be.
A: The atmosphere is pure no-nonsense bottle shop. Expect plenty of shelving racks of the best craft that distributes to Florida. Beer:30 goes to great lengths to bring in new and unique beers to our area and they stock with rapid turnover in mind. Decor is typical beer signage and there's a good selection of cold singles in two large reach in coolers. They have a small PA rig and there's usually an interesting mix of tunes usually in play, and everyone in Jax wants the Billy Dee Williams sign in the front window (don't ask).
Q: Quality is perfect. If you know what style of beers you like, Beer:30 can point you in the right direction. Their prices are generally a little lower than the rest of the bottle shops in this part of town. They don't let bottles sit for long unless they are cellar worthy beers and have a selection of aging cellar beers on the back shelves. They also have a modest selection of table and dessert wines for the non-beer geek.
S: Service is stellar. The staff is very approachable and knowledgeable about the beers they keep in stock. What I like best is that if they haven't tried it, they'll tell you and won't give you some sort of a BS answer. If you're completely lost about a particular style or beer that they have enjoyed, they will recommend to you some great beers and hidden gems (like Jolly Pumpkin, etc.).
Sel: Their selection is very good for such a small floor space. It's crammed floor to ceiling and front to back with a great selection of craft beer. Since they're stocked for the beers to sell and move, turnover is regular so you have to keep investigating to see what's new in stock. The best way to do that is to friend them on Facebook or other social media, where they post regular updates.
F: Food. There is none. It's a bottle shop.
Val: Inexpensive. As I was saying, their markup isn't quite as extreme as other places. You'll find fair pricing on their craft beers. Unless, you really want to buy that Steel Reserve that's in the back room. Offer any price, it's not for sale.
★
2,203 characters

4.28
/5
rDev
-1.8%
vibe: 4 | quality: 4 | service: 4.5 | selection: 4.5
Probably one of the best selections in Jacksonville but you have to get there when they get it or it sells out quickly. Following there Facebook page will really help you out to get those rare beers they get. When they post them you have to get there quickly recommended the same day. I do not have to much trouble finding new interesting beers to try.
I will say the price feels a little high but it is nothing abnormal especially considering the selection and frequent beer rotation.
This place reminds me of Gator Beverage in Gainesville, FL. Follow the Facebook page it really makes this place and offers an opportunity to get new exciting beers in Jacksonville.
★
669 characters

3.75
/5
rDev
-14%
vibe: 3.5 | quality: 3 | service: 5 | selection: 3.5
Nov 4 visit, They restocked , still its not as good a Grassroots. Decent place. If your in the solo the service in that small a place is great and its so small the guy can talk to yea from his chair.
Wow I thought I reviewed this place. ah My bad it was on RB
Small hole in the wall store. I waited a few months after grand opening to go. It was funny 1 guy working there. Very friendly. Since I was the only one in there for 30 minutes. lots of cheap wooden shelf's. It looked like a store after a hurricane had blown though. Can you say old beer and no restocking.
it was like a group of fiends rented a tiny place, got a distro to sell them a bunch of beer. They put it all on the shelf and hoped for the best. Then I thought well since I have to come over to Riverside allot I would wait until I go back. We I did, stayed about 3 minutes as nothing had changed, other than there was even LESS BEER.
Prices a tad high. I bought a few the 1st time and chatted about trips to Belgium.
Nice guy, suckie beer selection now.
maybe it will improve, I will have to go back next month and see. and re review then if things change.
★
1,130 characters

4.5
/5
rDev
+3.2%
vibe: 4.5 | quality: 4.5 | service: 4.5 | selection: 4.5
I am not a JAX native or resident, but I have been here many times over the years. It seems as though this King St area is becoming somewhat of a beer mecca for JAX. I really liked this bottle shop.
The service was great. I stopped in at about 4pm on a Wed afternoon and the place was pretty busy, especially for being so small. I could tell the guy working was trying to stock beer and he was constantly assaulted from customers. He seemed knowledgable and was quite friendly.
Compared to South Florida, the selection is great. There were many selections we dont see down here. A couple that stood out were Stones's Coconut IPA and some local beers from Engine 15 and one other I cannot recall.
Prices were quite reasonable. If I lived in the area, this would become my new Brawley's. Alas, I live down south, in the beer wasteland. A very nice store.
★
858 characters

3.99
/5
rDev
-8.5%
vibe: 3.5 | quality: 3.75 | service: 4.5 | selection: 4
While in search of an elusive and massive stout made by Goose Island known as "Night Stalker",
I was lead to this little place filled with a colorful variety of craft beers on its shelves. The sparsely lit store seemed to be in a phase of remodeling or construction as I walked in to search the shelves.
Noting filters on the overhead lights, I kept turning up interesting names under the funny lighting, which I guessed was there to keep the beer from being adversely effected.
As more people wandered in, I spoke with the counter guy who said that they had just the regular assortment from Goose Island and he thought more would be on the way, such as the infamous Goose Island "Bourbon County Stout" and possibly "Night Stalker" too. I enjoyed hearing his information and I could tell he had both the interest and passion required to sell good beer.
The next step was a surprise as I started openly thinking about heavier ales, such as Russian Imperial Stout and gave the counter guy a few names like "Old Rasputin" from North Coast and the RIS by Stone too. He then went to another part of the store and pulled out an exotic bottle, not from the shelves: the local Engine 15 Brewing Co "Imperial Chupa Cabra" (RIS). That will be one to be savored and tried soon with great cheeses.
Looking back at my visit, I didn't really see the depth or the wow factor on the shelves, though there was a lot of beer there, but it was the service that made it special. I look forward to seeing more of this little store in the future.
★
1,528 characters
5
/5
rDev
+14.7%
vibe: 5 | quality: 5 | service: 5 | selection: 5
Jacksonville's best beer store by far. The staff are all friendly and knowledgable. If a beer is distributed in FL, they likely have it. If they don't carry what you're looking for, just ask and they'll work to get it. I have had nothing but pleasant experiences at Beer:30, highly recommend checking it out for anyone living in or visiting the Jacksonville area.
★
363 characters

5
/5
rDev
+14.7%
vibe: 5 | quality: 5 | service: 5 | selection: 5
Their beer selection is awesome, with a wide range of various beers and styles, including a good selection of seasonal's and quite a few of the limited releases/rare beers. It seems like every time I go in there they're carrying a new brewery that I'v never seen distributed here before. The prices are amazing, almost always below the average rate for any beer. The staff is always friendly and willing to recommend a new beer. They do have quite a few beers that are already cold so that's convenient if you're looking for beer to be chilled already. Overall the place is a great beer shop and more than worth stopping by if you're in the area, you won't be disappointed!
★
673 characters
5
/5
rDev
+14.7%
vibe: 5 | quality: 5 | service: 5 | selection: 5
The best selection of beer in Riverside, no question. The guys really know their stuff and will try to get something if they don't have it in. Been going since it opened and will be a consistent customer for a long time to come. It is a great addition to the now thriving beer district.
★
286 characters

4.68
/5
rDev
+7.3%
vibe: 3.5 | quality: 5 | service: 5 | selection: 4.5
Located on King St in what has now become known as the beer district, with over six hundred beers to choose from and friendly knowledgeable owners always ready to "talk beer" this is the best place in Jacksonville to buy beer to enjoy at home. Another big plus is their hours, being open from eleven AM to midnight makes it easy to make a late night beer run.
If there is a beer you're looking for that they don't carry all you have to do is ask and they'll do everything they can to get it. These guys are all about great beer and great customer service.
★
555 characters

4.28
/5
rDev
-1.8%
vibe: 4 | quality: 4 | service: 5 | selection: 4
You gotta start somewhere. Im glad Beer:30 opened up. I enjoy Grassroots, but they close at 8. Service here has been awesome the couple times I have dropped by. A pretty laid back feel to the place, not pretentious at all. I can go in here to buy some beer or just talk about whats new and coming up. A decent selection compared to what youre going to find when other places close. A small portion of the inventory is cold so thats a plus if you are in a hurry.Big box's are cool, but support the little guys...
★
511 characters
Beer:30 A Craft Beer Emporium - Riverside in Jacksonville, FL
94
out of
100
based on
12
ratings.