Dismiss Notice
Get 12 monthly issues of BeerAdvocate magazine and save $5 when you select "auto-renew."

Subscribe now →
Dismiss Notice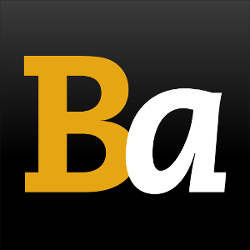 Join our email list →

And we'll send you the latest updates and offers from BeerAdvocate, because knowing is half the battle.
Cali Cöast
- Calicraft Brewing Co.
Reviews: 14 | Hads: 52
4.43
/5
rDev
+16%
look: 4.5 | smell: 4 | taste: 4.5 | feel: 5 | overall: 4.5
I've gotten a couple bombers and a few six packs of this before. Poured either into a pint glass or drank right out the can. A luxurious alternative to American macros for golfing, hiking, sports, beach day, or anything fun. Although, it doesn't really compliment a meal. Get a Coke and save your coasts for later.
It is not by any means overwhelming, in fact, I would barely call it whelming. If you want the feel of a light beer with a ton of interesting flavor, get yourself a sixer, which I prefer over the bombers. I haven't had many Kölsch style beers, but I'd hope they are all something like this.
The awesome green can makes you want to be outside, as you should be. Once again, well done Calicraft.
★
710 characters

4.21
/5
rDev
+10.2%
look: 4 | smell: 4.25 | taste: 4.25 | feel: 4 | overall: 4.25
First beer from these folks. This pours a tan golden with a touch of foaming. There's a light aroma with a pleasing touch of toasted bread. It's tasty with a more pronounced touch of biscuit on the finish complementing a citrusy squeeze of lemon. Nice one.
★
260 characters
4.18
/5
rDev
+9.4%
look: 4 | smell: 3.5 | taste: 4.5 | feel: 4 | overall: 4.5
Pours a clear orange amber with a lovely but short lived pure white head.
Nose is negligible and that is even at room temperature! A few swirls releases soe esters that are pleasant but the nose is closed.
Mouthfeel is rich and creamy with light carbonation and very nice balance.
Flavors are light yeasty white bread, hints of celery and green herbs but fresh, clean and inviting. There are hints of wheat and white pepper and an all around pleasant drink that has a wonderful flavor profile for food.
Finish is clean, dry and lightly salty. Very light pleasant bitter character. This is a wonderfully balanced and drinkable beer.
★
639 characters

4.18
/5
rDev
+9.4%
look: 4.5 | smell: 4 | taste: 4 | feel: 4.5 | overall: 4.5
22oz bottle into SN tulip shaped pint glass.
A: Pours a glowing clear golden with a couple fingers of bright white head. Head took some time fading into a dense film leaving a few wisps of lace down the glass.
S: Crisp notes of pale malts, dry grains, and cracked wheat. Yeast comes through as well giving the beer a dry and refreshing odor.
T: Light notes of pale malt, lightly toasted grains, straw, and lager yeast. I get a hint of citrus and earthy hops near the finish with light notes of lemon juice and cracked pepper. The aftertaste is slightly sweet and chalky with maybe a note or two of stone fruits and honey.
M: Very soft carbonation and an extremely smooth mouthfeel. The body is light but not watery, and the drinkability is off the charts. This is one smooth and refreshing beer.
O: Definitely an underrated style. I'm glad this new brewery made it, and made it well. A wonderfully easy going brew. Cheers!
★
929 characters

4.06
/5
rDev
+6.3%
look: 3.75 | smell: 4 | taste: 4.25 | feel: 3.75 | overall: 4
Highly drinkable, crisp and clean brew. Golden color in the Duvel glass with a moderate foam. Plenty sudsy in the mouth.
Nice biscuity flavor with a perfumey hop aroma. Light and fragrant. Just enough bitterness to give it a zing. Pleasant malty flavors. Bitter aftertaste with warm tanginess. Hard to describe well, but it seems to be the essence of Kölsch.
One of the better Kölsch brews I've had. From the 22 oz bottle bought at Beer Revolution in Oakland.
★
463 characters
4
/5
rDev
+4.7%
look: 4.25 | smell: 3.5 | taste: 4 | feel: 4 | overall: 4.5
This appears to have been renamed "Cali Cöast". I'm not quite sure why. 22oz bomber purchased from Berkeley Bowl West, in Berkeley, CA.
Pours a champagne-clear bright golden colour, with a coarse-bubbled head that settles to a filmy ring with a steady bead. Lacing is fine and delicate. Overall, it looks pretty sophisticated.
Nose is clean and light, with a pleasant German grain character coming through and some faint, green organic hops. There's a dusty, floury yeast character which comes through as well: it's not unpleasant, and it fits with the style, but it somewhat dampens the rest of the aroma.
Taste is light and clean, with a very nice crisp, lagery freshness from start to finish. Some green hops lift the back, providing a punctuation to the mild, crisp grain character, and giving some dryness to the finish. Clean aftertaste gives a real refreshment. It's light, balanced, crisp and supremely drinkable.
Feel is pleasant and light.
Extremely drinkable, and extremely well-made. This is a very nice, easy drinking beer, perfect for a Californian summer. It's not wild, it's not bursting with amazing flavour combinations: it's just well-crafted beer of high quality. Love it.
★
1,198 characters

4
/5
rDev
+4.7%
look: 4 | smell: 4 | taste: 4 | feel: 4 | overall: 4
A - Pours a clear golden-yellow with a finger of frothy white head. The head fades down at a normal pace leaving behind some nice lacing.
S - Aroma is a mix of pilsner and grainy malts with some lemon zest and lager yeast esters and a bit of diacetyl.
T - Starts off with pilsner malts with some lemon zest and a touch of citrus hops. Through the middle, some lager yeast esters come through with some grainy malt flavor. The finish is mix of pilsner malts, lemon zest, lager yeast, and some light fruity esters.
T - Medium-light bodied with moderate carbonation. Feels smooth with a sweet and lightly tart finish.
D - Very drinkable. Nicely balanced Kölsh that stays fairly true to the style.
★
698 characters
3.99
/5
rDev
+4.5%
look: 4 | smell: 3.75 | taste: 4.25 | feel: 4 | overall: 3.75
22 oz. bottle from Whole Foods. Starts with a pleasant, pale bready malt forward taste. Hops add balance, offsetting the crisp grain character and providing some dryness to the finish. Clean, refreshing aftertaste. Well balanced, crisp and super drinkable.
★
256 characters

3.93
/5
rDev
+2.9%
look: 4.25 | smell: 3.75 | taste: 4 | feel: 3.75 | overall: 4
This beer, as the label in the picture shows, is Cali Colsch, not Cali Coast (although maybe it was called that once, neither the picture shown here nor the bottle I had said that). Anyway, it is a very good kolsch.
Dark gold, it has a big white head steadily shrinking to small lasting head.
Aroma is nice apple, pear, bread, hints of hay and honey.
Taste is very nice, full grain, bread, hay, hints of pepper and grass, firm light sweetness and a firm light bitterness joining in the finish. It has lingering hay, bread, grassy bitterness with hints of mineral and pear. Feel is zesty and engaging.
★
603 characters

3.77
/5
rDev
-1.3%
look: 3 | smell: 3.5 | taste: 4 | feel: 3.5 | overall: 4
Awesome to see my City (Walnut Creek, CA) hosting a home for an up-and-coming brew team.
Poured from a bomber and I am met with a clear yellow straw colored ale with a small frothy white head. Light lacing.
Grainy aroma with some wheat and slight rye shining through. Nice light lemon in the background and some grape included.
First off, the taste is very refreshing. The German Kolsch yeast is present and there is a well carbonated mouthfeel with a spicy, peppery finish. You can tell the hops are in there and it brings a kick at the end , which I like. Bready also.
Mouthfeel is pretty good for this Kolsch. Moreso than other's I have experienced.
Overall I was impressed with this. At 5.2% this is an easy drinking, full of flavor beer. This would pair well with many, many dishes or just on a hot, sunny afternoon. Refreshing and worth a shot.
★
856 characters
3.75
/5
rDev
-1.8%
look: 3.75 | smell: 3.75 | taste: 3.75 | feel: 3.75 | overall: 3.75
Poured from bottle into Duvel glass.
Pale golden/yellow, with fairly small / quickly-fading head.
Smell is clean and light, with faint malty and hoppy notes. More "German" than many other American kolsches.
Taste is just a little more on the malty side, or at least not as dry as I like my Kolsches. However, it's still refreshing and would be very pleasant on a summer afternoon.
★
383 characters

3.72
/5
rDev
-2.6%
look: 3.75 | smell: 3.5 | taste: 4 | feel: 3.5 | overall: 3.5
Pours out a golden straw. The head dissipates from a half inch to nothing very quickly, leaving no lace behind.
Toasted light grain, Saaz, minerals and slight caramel make up the smell.
Very grainy up front. Grassy hops, tart lemon and floral notes are followed by a slight, sweet toffee note. Dry, crisp mineral finish. A little thin in the mouth.
Nothing offensive or unworthy of the style, just not top notch in my book. That being said, I would never refuse one.
★
470 characters

3.41
/5
rDev
-10.7%
look: 3.25 | smell: 3.5 | taste: 3.5 | feel: 3.25 | overall: 3.25
Poured out of a 22oz bottle into a stange glass. No freshness date.
Color is a straw, clear, golden color, complete with a ton of carbonation and a thinning, semi-bubbly head that coats the top of the glass. The initial appearance is exactly how I'd want a kölsch to look like, what with the jubilant bubbles rising atop, but they quickly die down and the stange tries its best to keep the head intact, with unsuccessful results. Hardly any lacing. Leaves some cloudy residue along the glass's edges. The color is spot on, although this style doesn't need to be *this* delicate!
The aroma is about as crisp as this can get - flaky, golden, crisp grains are everywhere in this thing. Not too many fruity nuances, although if I dig deeper or let this lazily warm up there are some of the grape-y flavors, apricots, dried apple cider, and a grassy, lightly tinged hop character. Not super complex, but very subtle for that matter. Everything fades even more at room temperature, although it is undeniably pleasant.
The first flavor consists of a semi-wet, full-bodied character that immediately covers the palate with bright graininess, sugar cane flavors, a grassy, leafy finish. It's very light at the finish, with perhaps a little bit of yeasty skunkiness and dried pear, maybe cider fruitiness that keeps things interesting. Very refreshing, but does lack the dry hoppy and underlying fruity character I really like in this style when done correctly. The grains do win here, and this suffers at room temperature to the point where the carbonation leaves behind a thinned, slightly acrid grainy flavor, without much to fall back on. This is best consumed as quick as possible cold, due to its delicacy.
Not my favorite take on the kölsch style, but still quite drinkable, refreshing, and undeniably clean. I do not like how the carbonation dies so quickly, and I wish this had a more forward fruity grainy character and stronger malt syrupy profile to back onto as soon as the bubbles go away. The grassiness is simple and tasty, but it's also very simple. I was thankful to be able to try this, and it definitely makes a good break from all the intense beers I've had lately, but it is only above average for the style, but in terms of local versions I'm yet to see a more interesting take.
★
2,297 characters

3.33
/5
rDev
-12.8%
look: 5 | smell: 3.25 | taste: 3.25 | feel: 3 | overall: 3.25
Pours a finger and a half of head on a hazy light straw body.
The aroma is mild fruits.
The taste is mild lemon and grapefruit bitter, a little pear and apple sweetness.
The texture is softer.
Fine.
★
198 characters
Cali Cöast from Calicraft Brewing Co.
85
out of
100
based on
14
ratings.