Dismiss Notice
Dismiss Notice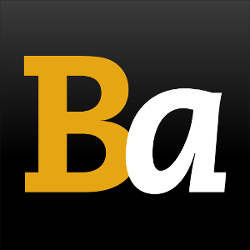 Join Our Email List →
And we'll send you the latest updates and offers from BeerAdvocate, because knowing is half the battle.
Dismiss Notice
Buzzerkeley
- Calicraft Brewing Co.

Educational use only; do not reuse.

Brewed by:
Calicraft Brewing Co.
California, United States

Style | ABV
Belgian Strong Pale Ale | 7.00% ABV

Availability: Rotating

Notes & Commercial Description:
Beer added by: GRG1313 on 07-14-2012

Buzzerkeley blurs the line between beer and wine. Pushing the boundary of taste and style, this light and zesty Sparkling Ale showcases pure California Starthistle honey and is a blend of two batches, one made with a Champagne yeast, the other with a Belgian yeast, blended one-to-one.
Reviews: 15 | Hads: 80
3.67
/5
rDev
-1.1%
look: 3.5 | smell: 4 | taste: 3.5 | feel: 4 | overall: 3.5
No bottling date but presumed fresh.
A: Pours a hazy ruddy red/orange. Tall and fizzy tan head. Head fades quickly at first but then slows down with decent retention. No sign of lacing.
S: Smells just like a saison to me. Light citrus and grass. Grainy malt. Good amount of cloves.
T: Huh, very unique. Citrus and grass up front but it's got sort of an odd mix of flavors after that. Sweet grainy malt with...honey? Cloves and earthy spices follow. It's sort of like a sweet belgian pale (whereas most are dry and crisp). Lots of white wine in the aftertaste.
M: Medium bodied, sweet and smooth.
O: Hmph. Very unique but I'm not sure that it works. Just a sort of mess of flavors that don't really go together. I see they used champagne use to make this "light and zesty" but it's the exact opposite, it's overly heavy and sweet for a BSPA. Has some wine characteristics but...just doesn't work. Not a bad beer, just not that great either.
★
946 characters

3.77
/5
rDev
+1.6%
look: 4 | smell: 3.75 | taste: 3.75 | feel: 3.75 | overall: 3.75
Poured from 750 mL bottle into champagne flute.
A: Pours a clear golden yellow with high carbonation, but only a 1/4 inch white head that quickly settles down to a thin skim that is continually fed by the carbonation jets...very champagne-like.
S: Belgian yeast, candi sugar, dry white wine, a musty note, white pepper, and a hint of honey.
T: The blend is apparent with the Belgian yeast side hitting first, quickly followed by the champagne yeast side. Honey, dry sweet white wine, white pepper, and a mild musty/funky note. With warming, sourdough and spearmint come to the surface.
M: Light-medium body. Mild effervescence (I was expecting a bit more here based upon appearance). Dry and sweet throughout. Mildly oily feel.
D: An interesting brew to be sure. I like the thought process behind it and the end result is solid, but not spectacular. I wonder what a 5-to-3 ratio of champagne-to-Belgian yeast blend would taste like. It seems if the balance was shifted a bit more toward the champagne yeast side of things it might be even better.
★
1,054 characters

3.74
/5
rDev
+0.8%
look: 4.5 | smell: 4.25 | taste: 3.5 | feel: 3.5 | overall: 3.5
Pleasing color with a warm tan gold hue and great foam.
There's a strong estery aroma with flora notes, with hints of orange peel, coriander and orange blossom.
There's a bit of an unbalanced bitterness with some orange marmalade and a caramel malt. The taste seems off balanced and doesn't live up to the promise of the aroma.
★
327 characters

4
/5
rDev
+7.8%
look: 4 | smell: 4 | taste: 4 | feel: 4 | overall: 4
Reviewed from notes.
A: Pours from a foil capped 750 ml bottle a clear yellowish with a solid 1-finger thick effervescent white head which leaves semi-rings and splotches.
N: White grape skins and some must, yeast, floral and hay/grass.
T: Fruity esters, grassy, some mild spicy pepper, faintly musty/mold.
M: Moderate body and semi-full carbonation. Finishes champange-like dry with zesty yeast and pepper.
O: A hybrid experimental with slightly too much pepper for me. 1 is enough.
★
488 characters

4.08
/5
rDev
+10%
look: 3.75 | smell: 3.75 | taste: 4.25 | feel: 4.5 | overall: 4
Poured from a 750mL bottle into a New Belgium glass.
A: Hazy pale gold with small, white head. Effervescence.
S: Smells kind of like a tripel. Sweet grain. Belgian yeast.
T/M: Very tasty. I can taste the honeyed sweetness. The spicy-clean-sparkly yeast is spot on, providing for a ever-so-slightly tart (and dry) aftertaste. The mouthfeel is engaging and fantastic.
O: I was told that this beer was an accident in the brewer's dorm room, where he tried to make a mead and it went to hell and his buddy said ,"Just throw some champagne yeast in there to dry it out and all." Regardless, it's great. Recommended strongly.
★
623 characters
2.46
/5
rDev
-33.7%
look: 3.5 | smell: 2.5 | taste: 2.5 | feel: 2.5 | overall: 2
Tall 750ml wrapped-cap brown bottle purchased from Berkeley Bowl West in Berkeley, CA. Shared with Mr Richard Smith.
Pours a very clear golden colour, with an initially frothy white head that settles down to merely a frothy ring. Lace is solid. Body is quite heavy, so it holds carbonation pretty fully, despite the carbonation being a little bit flimsy and coarse.
Nose has some rounded Belgian notes, mingled with some harsher alcohol characters and an Almost Adjunct sweetness. Slight smokiness comes through, although it's perhaps just the slightly savoury note that permeates it along with the cereal character. Overall, it smells a little bit like a Belgian beer done by a non-Belgian: the characters are there, but are not moulded into their correct proportions.
Taste is similarly styled. Big sweetness throughout and more body than necessary, but cut with a estery yeast character that also suggests higher alcohols—it feels inchoately boozy: I know it's only mid-range for a Belgian Strong, but it feels bigger than it is. The palate lingers long after it's necessary, with barley sugar and other cereal sweetnesses extending it beyond its welcome.
Feel is too thick. It needs something to cut through it, and everything seems to fall short of doing it, including the body.
Overall, I found this really difficult to get through. It was in some senses quite a generic Belgian Strong, but it had none of the finesse which makes the style often so good. Ultimately it ended up like a beer someone was trying out without really understanding of what makes it good.
★
1,578 characters

3.29
/5
rDev
-11.3%
look: 3.25 | smell: 3 | taste: 3.5 | feel: 3.25 | overall: 3.25
Consumed during the second monthly "Beermageddon" with many others recently. Review is from my notes. Poured into a tulip glass from a 22oz bottle. Thanks, Erik!
Pours a golden, lightly amber tinged color with a lot of champagne-like carbonation. A slightly foamy, white head about one finger large coats the top, although it dissipates surprisingly fast. What's up with that? Nevertheless, a ring remains afloat, and the bubbles are huge on this one, often coating to the glass and zipping up and full speed depending where they remain. I really wish I could have poured this into a flute or pokal glass - I believe the sparkling, wondrous effect this is trying to achieve would come into place. Not bad, but only above average here.
The aroma consists of lightened, golden grain flavor melded with sweetness imparted from the sugars and alcohol, as well as light fruits and spices. White grapes are obvious, although there's an array of light apricots and green melon underneath. Honeysuckle flavors, especially on the floral side, are firm and present. Light sugar and mineral flavors remain. All of it is really subtle, but does a good job in masking the booze, and it pleasant to the senses in spite of lacking depth.
The flavor is well grounded, as far as the style goes, with the same continuation of golden grains, cane sugar, and honeysuckle phenols. It's initially fruity and crisp, as well as slightly yeasty. Grapes, apricots, and maybe a bit of pineapple. Not too hoppy, although definitely the floral, grassy notes imparted by the resins shine through. Light all around - feels pretty cracker-y and crisp, and almost in way that is too light for the style. More alcohol would have thrown it off, but perhaps the yeast needed to be more present. Indeed, one of the yeast strains here is Trappist yeast, but it's definitely not as spicy (or funky) as anticipated. Well carbonated, while still semi-sweet and semi-dry. Not as creamy as I personally like it, even though it retains decent carbonation. Very middle of the road, even for the style at hand.
I suppose this is a good way to introduce people to Belgian-style pale ales, but it isn't as spicy or complex as I usually like it. The dry hops I enjoy in the style are lacking, although the addition of a sparkling wine flavor and feel is nice addition. Surprisingly light for the style - no yeastiness or booze drags down the senses, and it could be a fruitier replacement for summer ales that are popping up around this time of the year. Definitely better than their Cali Coast - I have faith that this brewery will start to churn up better and better offerings as time goes on.
★
2,650 characters

3.71
/5
rDev 0%
look: 3.5 | smell: 3.75 | taste: 3.75 | feel: 3.5 | overall: 3.75
Thanks to GRG1313 for sharing this one at Boneyard Bistro in Sherman Oaks, CA.
Pours a clear gold with a foamy beige head that settles to wisps of film on top of the beer. Foamy streaks of lace form around the glass on the drink down. Smell is of malt, grain, honey, and white grape juice. Taste is much the same with a yeasty flavor on the finish. There is a mild amount of spice bitterness on the palate with each sip. This beer has a lower level of carbonation with a slightly crisp mouthfeel. Overall, this is a pretty good beer that is light and tasty.
★
558 characters

3.63
/5
rDev
-2.2%
look: 3.75 | smell: 2.5 | taste: 4 | feel: 4 | overall: 4
Attractive golden color in what seems like the appropriate Stella Artois glass. White head and sudsy mouthfeel. The aroma of honey is not so nice.
My first thought on tasting this is "Champale is back!" I'm waiting for the Almonetta, Coconetta, and all the other ladies' favorite flavors. The champagne yeast seems to be just the ticket for a lighter, smoother Belgian-inspired beer. This is one beer that you don't want to warm up. When I had this on tap at the Church Key in San Francisco it was really cold and delicious.
From the 750 ml bottle bought at Beer Revolution in Oakland.
★
587 characters

3.97
/5
rDev
+7%
look: 3.5 | smell: 4 | taste: 4 | feel: 4 | overall: 4
B+
750ml into a tulip. Pours a crystal clear copper amber, yellow cream colored head which receded fairly rapidly, little lacing.
Aroma is mildly phenolic dominated. An underlying herbal clean richness.
Nice orange citrus. Properly balanced dry and bitter. Defined by a pleasant long evolving aftertaste, lingers appropriately. Medium bodied fizzy mouthfeel, crisp in spite of its thickness.
cheers
jd
★
404 characters

4.2
/5
rDev
+13.2%
look: 4 | smell: 4 | taste: 4.5 | feel: 4 | overall: 4
A - Pours a clear golden-orange with a finger of frothy white head. The head fades down at a normal pace leaving behind some lacing.
S - Aroma is a mix of sweet grainy and pilsner malts with some Belgian yeast, lemon zest, and some coriander and other spices.
T - Starts off with a mix of pilsner and grainy malts with some lemon zest and coriander. Through the middle, some more Belgian yeast flavors come through with some more spices and a bit more fruity esters. The finish is a mix of sweet grainy and pilsner malts, lemon zest, and Belgian yeast.
M - Medium-minus bodied with moderate carbonation. Feels smooth with sweet, dry, and estery finish.
D - Very drinkable. Nicely balanced with a great mouthfeel. Good yeast character.
★
738 characters
2.82
/5
rDev
-24%
look: 3 | smell: 3.5 | taste: 2.5 | feel: 3 | overall: 2.5
Imbibed on tap at Original Gravity on 9/8/12.
Clear metallic yellow gold with small amount of white head. Some Belgian spices and pungent aroma start things off. A little clove and almond comes out much more with a swirl. A small amount of plasticky esters, but I really had to pick it out. Mostly sweet Belgian grains, honey is what comes to mind. Strong Belgian pungent malt flavor, again with the clove and almond, maybe a little walnut. Sweetness is definitely prominent and honey-like. The bitterness is not a big part of the beer and I get more of a nectar like flavor with a strong pungentness that ends slightly bitter. MF is medium with a slight dry finish. 
This one is nothing special. Could make it more interesting in a bottle  if I could add some yeast.
★
771 characters

3.68
/5
rDev
-0.8%
look: 4 | smell: 3.5 | taste: 3.5 | feel: 4 | overall: 4
Pours a golden amber color with a tall white head. Nose is bready with plenty of sweet malt. A bit of spice along with yeast, floral notes, and a light fruit ester quality. The flavor is typical of a Belgian pale ale. Good esters and spices, yeast, and a bit of biscuit malt and toasted bread. Didn't expect much from this, but found it enjoyable.
★
347 characters

4.35
/5
rDev
+17.3%
look: 4 | smell: 4 | taste: 4.5 | feel: 4.5 | overall: 4.5
750ml bottle into LA stemmed ware.
A: Pours a clear light golden color with a huge bright white head that slowly faded into a bubbly film.
S: Bright notes of champagne yeast, dry grains, pale malts, earth, lemon zest and a hint of sweet honey fill my nose. There is a mild spiciness as well.
T: More of a bready lager taste than anything else. Honey shines through nicely alongside more potent notes of bready grains, yeast and earthy spices. Very clean drinking and refreshing. I get a few notes of herbal hops in the aftertaste.
M: Medium body, very clean, light, and refreshing mouthfeel, with bubbly carb that isn't over the top. Drinkability is off the charts.
O: Three for three from a great new brewery. I could drink this all day. Light and refreshing but flavorful and unique. Definitely check Calicraft out.
★
823 characters
4.47
/5
rDev
+20.5%
look: 4 | smell: 4.5 | taste: 4.5 | feel: 4.5 | overall: 4.5
Pours a clear bright amber orange with a lovely, thick and firm white head, that unfortunately fades a bit quickly.
Nose is full assertive esters of banana and cooked stone fruit.
Mouthfeel is very creamy and rich with very light carbonation. In fact, feels almost like a "beer cream."
Flavor profile is bold and assertive rich biscuit and cracker yeast; undertones of fresh white bread but with a rich almost sweet rice undertone. Beer is actually luscious in the mouth with a rich elegance to the flavors. Hints of spice, whiskey and heavily creamed rich honey come to mind.
Finish is cooked honey and fruit with a hint of dry bitterness. This one is really quite complex and very nice all around. The bottle speaks of the beer "blurring the line between beer and wine." Actually a pretty good description.
★
816 characters
Buzzerkeley from Calicraft Brewing Co.
84
out of
100
based on
15
ratings.