Dismiss Notice
Dismiss Notice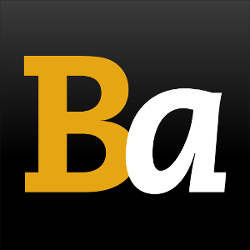 Join Our Email List →
And we'll send you the latest updates and offers from BeerAdvocate, because knowing is half the battle.
Dismiss Notice
Anthem Golden Ale
- Union Craft Brewing Company
| | |
| --- | --- |
| Educational use only; do not reuse. | |
Reviews: 10 | Hads: 82
3.63
/5
rDev
-0.8%
look: 3.5 | smell: 3.5 | taste: 3.75 | feel: 3.75 | overall: 3.5
Drank from can. First sip was disappointing -- is this craft, or is it Bud? Still, I gave it a chance, and found myself enjoying it by the end of the can, and I could have easily had a second.
Bready malt sweetness from adjunct grains. Not much from the yeast. Slight floral bitterness at the finish. Light-bodied but not watery. Moderate carbonation (not sure what is typical for style) and easy to drink quickly. Clean finish, no American macro trademark skunk.
Overall great for the summer when you get tired of wheat beers. And I could see it pairing well with crabs.
★
585 characters
3.79
/5
rDev
+3.6%
look: 4 | smell: 3.75 | taste: 3.75 | feel: 4 | overall: 3.75
Appearance: Pours a clear goldenstraw with a fairly modest head; some wisps of lace hang around
Smell: Grain and sweetened corn tones with a hint of tropical fruit and berries
Taste: Shorbread and sweetened corn, up front, with light amounts of tropical fruit and berries arriving quickly; the finish is somewhat sweet and filled with berry tones
Mouthfeel: Medium body with moderate carbonation
Overall: It is what it is and it is good for what it is
Thanks, singlespeed, for the opportunity
★
502 characters
3.42
/5
rDev
-6.6%
look: 3 | smell: 2.75 | taste: 3.5 | feel: 4.25 | overall: 3.75
12oz. can into Heady Topper stemless snifter.
Pours a foamy 2 finger white head with moderate to low retention. Beer is a semi-cloudy grapefruit. Lacing is spotty and sparse with no cling. Average for the style.
Nose is mellow sweet peach and just the slightest touch of sweetness and a sprinkle of spice. Pretty subdued.
Opens bright. Sweet malt body with a crisp, clean and slightly tart finish. Nice hop bite right at the end. No aftertaste. Solid.
Light bodied with ample carbonation. Prickly and lively in the mouth and goes down crisp and refreshing. Clean finish with no aftertaste. Very quaffable!
Easily better than anything Bud, Miller or Coors has ever put out. I'd drink this. January is just not the right season for it for me.
★
746 characters

3.61
/5
rDev
-1.4%
look: 4 | smell: 3.5 | taste: 3.5 | feel: 3.75 | overall: 3.75
Can. Golden body with a slight haze and a thin ring of white head. Aromas are pretty muted, as the beer is quite cold. Grain and lightly tart apples. Light sweetness finishing with a meld of bittering hops and fruity sweetness. Pretty good.
★
240 characters

3.49
/5
rDev
-4.6%
look: 3.5 | smell: 3.75 | taste: 3.25 | feel: 3.75 | overall: 3.5
12 oz can into a teku glass.
Appearance: Pours a clear straw color. The head is a finger high, with a rough-looking white shade. Retention isn't very impressive, but nice webs of lacing are left on the glass. (3.5)
Smell: Pretty typical for a cream ale, albeit with a slightly greater hoppiness to it. I get both oats and cereal grain, along with some berry-esque Mosaic presence. I mean, it's just a cream ale - so, really, I just expect a gentle hoppiness on top of a canvas of crackery malt and cereal grain. In such a regard, this aroma is successful. (3.75)
Taste: It starts off with some slight fruitiness, evolving into a mild floral bite, with malt sweetness and vanilla cream flavors washing over the palate throughout. The bitter finish is somewhat out of balance, so I have to bring the score down a bit. Still, this one is reasonably tasty. (3.25)
Mouthfeel: Cripes, this beer is so refreshing. Combined with the light body and semi-dry finish, it really feels good going down the gullet. Carbonation is powerful, too. Did someone say easy to drink? (3.75)
Overall: Nothing fancy or special here, just a solid warm weather refresher. Shame it's so cold right now, because this could become a go-to for me during the summer months. (3.5)
3.46/5: Who needs Natty Boh when you got this?
★
1,301 characters

3.47
/5
rDev
-5.2%
look: 4 | smell: 3.25 | taste: 3.5 | feel: 3.5 | overall: 3.5
A big thanks to the incredible woodychandler for this beer. Poured from a 12 oz. can. Has a golden color with a 1/2 inch head. Smell is of grains, some citrus. Taste is crisp, grapefruit, light hops, refreshing and smooth. Feels medium bodied in the mouth and overall is solid brew, one I probably would have enjoyed more in the summertime.
★
340 characters

3.5
/5
rDev
-4.4%
I was down in DC this past weekend to partake of DC Beer Week, which is where I scored this and several other CANs in furtherance of The CANQuest ™. I dedicate this CAN of an "All-AmeriCAN Classic" to the late Ayn Rand, who knew that in Union, there is strength.
From the CAN: "Just the Thing to Make You Sing"; "All-AmeriCAN Classic"; "This Land is Your Land Recycle This CAN"; "In honor of the 200th anniversary of Francis Scott Key's penning of The Star Spangled Banner just outside of Fort McHenry in Baltimore, we've brewed up this easy drinking, all-Ameri[CAN] beer. Our take on a classic Ameri[CAN] style, the Cream Ale, this light golden ale is brewed with Ameri[CAN] grown barley, wheat, corn, and oats and lightly hopped with Columbus for bittering and a kiss of floral Mosaic. This all-Ameri[CAN] classic is just the thing to make you sing!"
I love hearing the Crack! since that is one of the many things that make CANned beer so special. It was yet another brimful CAN and to celebrate, I CANducted an inverted pour. My efforts created two foamy fingers of soapy, bone-white head that fell fairly quickly, leaving great lacing in its wake. Color was a bright sunshine-like Yellow (SRM = 4) and by "bright", I mean NE-quality clarity. Nose had notes of grapefruit and pineapple and my mouth was watering. Mouthfeel was medium. The nose really translated to taste in this case. It had a light grapefruit bitterness initially, followed by a pineapple sweetness in the mouth. Finish was semi-dry, not really sweet enough to be CANsidered otherwise. Tis was a great Summertime beer, easy drinking and one that I could have used this afternoon when doing yard work.
★
1,702 characters

3.97
/5
rDev
+8.5%
look: 3.5 | smell: 4 | taste: 4 | feel: 4 | overall: 4
Poured from a 12 oz can into a Becker glass. Moderate hand. No identifiable date.
A: Hazy, golden yellow body. 1 finger of coarse, white head. Ok retention. Pretty nice lacing.
S: Faintly citrusy, fresh hop odor. Cracker. Light grass. Subtle corn. Touches of tropical fruit.
T: The opening is hop bitterness intermingled with a light, pale malt sweetness. Grain notes develop before a semi-dry finish. No significant alcohol presence. Fairly clean with a bit of lingering hop in aftertaste.
M: Moderate carbonation with a moderate body. A tad fuller than your average lager/pilsner.
O: Nice lager with a decent crispness. Balance is skewed somewhat towards the hops, but I found it apt. Good showcase of the hops noted on the can (Columbus, Mosaic). Solid summertime session brew for your next outdoor event.
Prost!
★
823 characters
2.16
/5
rDev
-41%
look: 3 | smell: 2 | taste: 2 | feel: 3 | overall: 2
I wanted to like this locally-brewed six pack of cans, cleverly marketed for the Independence Day weekend for which I bought it. I had delusions of sitting shirtless in the backyard with these in an icy cooler by my side. But it tastes like an inside joke of "let's put Natty Boh in a craft can and see how it goes over." Sour. Only grudgingly drinkable. I think a better craft salute to American mass market beer could be done.
★
428 characters
4.03
/5
rDev
+10.1%
look: 4 | smell: 4 | taste: 4 | feel: 4.25 | overall: 4
Poured on tap into a pint glass. Pours golden straw a tad cloudy with a fluffy white head. Smells of sweet grain, a little fruitiness. Tastes of barley with a little bit of hop bite, mainly piney. Beer is light bodied and extremely drinkable, nice carbonation. Overall, a very good beer.
★
287 characters
Anthem Golden Ale from Union Craft Brewing Company
83
out of
100
based on
10
ratings.