Dismiss Notice
Dismiss Notice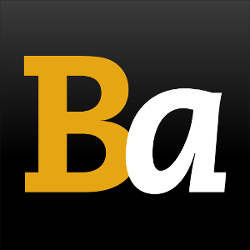 Join Our Email List →
And we'll send you the latest updates and offers from BeerAdvocate, because knowing is half the battle.
Dismiss Notice
Sahti Claws
- Parallel 49 Brewing Company
| | |
| --- | --- |
| Educational use only; do not reuse. | |
Reviews: 7 | Hads: 22

3.79
/5
rDev
-4.5%
look: 4 | smell: 3.75 | taste: 3.75 | feel: 4 | overall: 3.75
341 ml bottle poured into a tulip glass. Looking at the recipe on the label, one would be forgiven for wondering if this will taste more like an IPA than anything traditionally Scandinavian, but here goes. Good beer is good beer. A mahogany brown colored brew that recalls dilute root beer with three fingers of frothy milk shake beige head. Darker than expected.
Aroma is as hop-forward as expected: A decent blast of white grapefruit and orange, conifer needles, maybe a whiff of red berries. The pine-like character is indeed subtly different, rather gin-like, which I will go ahead and attribute to the juniper berries. Taste is almost a perfect translation of what's on the nose, with some added grainy caramel malt. Great citrus rind flavor that skews toward the green and acrid aspects of that "taste scape", some dried tart berries, dry peppery spice and dusty autumn leaves, a pleasant brown sugar sweetness lurking in the background. An almost roasted note blossoms over the course of multiple sips. Increasingly I am reminded of a more tart take on sarsaparilla or the aforementioned IPA with the fruit notes dialed down in favor of more old world "forest floor" elements. So an English IPA? I don't know. Its different but familiar enough to promote comparisons.
Body seems rather thick to me, quite smooth and creamy with moderate carbonation and a malt-forward finish. Here's where I get some caramelized rye. Its an interesting brew, to be sure. Wickedly different from Wild Rose's recent take on the style (brewed with weizen yeast for a radically different flavor; insert cross reference here) and I am left wondering if anyone here in this country truly knows what a sahti tastes like. I certainly do not, not with any real degree of certainty. Doesn't really matter, if these attempts enrich our beer scene.
★
1,828 characters
4.34
/5
rDev
+9.3%
look: 4.5 | smell: 4.25 | taste: 4.25 | feel: 4.5 | overall: 4.5
Pine was immediately apparent, but melded nicely. Looks great,smells great, tastes great. I don't think I'd call it a Finnish Sahti though...West Coast?
★
153 characters

3.77
/5
rDev
-5%
look: 4 | smell: 3.75 | taste: 3.75 | feel: 3.75 | overall: 3.75
341ml bottle, day 17 of the Parallel 49/Central City Mystery Gift Holiday Countdown. Is 'Sahti Claws' a play on Santa Claus? Hard to tell here.
This beer pours a clear, dark bronzed amber hue, with two skinny fingers of weakly foamy and bubbly ecru head, which leaves some chunky engorged raincloud lace around the glass as things genially subside.
It smells of grainy, bready caramel malt, orange and white grapefruit citrus pith, pine and spruce needles, a soft gin-like fruity bitterness that I'm gonna have to proclaim as the juniper berries, and a touch of metallic alcohol. The taste is semi-sweet grainy caramel malt, muddled citrus rind, forest floor flora, one that includes a bit of native Scandinavian greenery, a rather tame acrid berry fruitiness, subtle black pepper, and further leafy, piney, and well-perfumed hops.
The carbonation is solid in its supportive frothiness, the body a dense medium weight, and more or less smooth, with a slight creaminess wending and weaving amongst the pine and citrus interlopers. It finishes on the sweet side, the bready caramel malt persisting well, alongside a juniper (I suppose) tinged pine, spruce, and generically leafy bitterness.
If juniper infusion (be it berry, twig, or leaf) is what it takes to be a veritable Sahti, then a veritable Sahti this is. More west-coast IPA or ESB (I know) in its overall bearing, the extra ingredient is like the pea to the storybook princess - not all that detectable at first, but somehow you just can't help noticing it after a strangely short amount of time. Worthy of checking out, if you're into what native Suomi are all about.
★
1,636 characters
3.79
/5
rDev
-4.5%
look: 4 | smell: 3.75 | taste: 3.75 | feel: 4 | overall: 3.75
341ml bottle poured into tulip 30/11/14
A brownish copper until held to the light where it has a ruby red glow, a short lived finger of tan foam doesn't last that long but leaves a few partial rings of lace
S kinda smells like an old pale ale, lots of caramel, some citrus, spruce but has a little juniper
T a fair amount of caramel, more pine and citrus, a little spice, not to far off the smell
M fairly thick, soft carbonation, a little sticky on the lips, gritty almost like tannins, caramel and spruce linger
O not sure how close this ones to style but its easy enough to drink and no mention of booze anywhere
Sahti was the last style I tried on BA and it took me over 5 years to find my first and only a couple months to find a second, both were from western Canada strangely enough, I'm keeping my eyes out for a classic Finnish version
★
857 characters

4.05
/5
rDev
+2%
look: 4.25 | smell: 4.75 | taste: 3.25 | feel: 4.5 | overall: 4.5
A: Light brown/copper with a fair amount of carbonation, lots of lacing on the glass
S: Piney hop, slightly floral (juniper), a bit alcoholic and some sweetness
T: Quite hoppy and bitter, slight hint of juniper, alcohol is in the background, slight rye notes
M: Medium-light mouthfeel, well carbonated, slight alcohol warming
O: Good beer, well-balanced, the juniper really works well with the hop flavor. Not much malt flavor in there which is fine, it seemed a little light for having 7.7% alc.
★
496 characters

3.85
/5
rDev
-3%
look: 3.75 | smell: 3.75 | taste: 4 | feel: 3.75 | overall: 3.75
Not a typical Sahti , this is a hopped up PNW version of the Finnish style. The higher ABV and the big hops make this taste more like a DIPA. The juniper comes up in the nose and the finish but mostly this a tasty IPA that has some darker undercurrents from the Sahti profile.
★
276 characters

4.5
/5
rDev
+13.4%
Edit. 2014 bottling. This year's version is delicious. The juniper provides dark berry deliciousness over piney hops, and combined with the rye this makes for a tasty ale.
I'm sure it is not to style. But, the original style is normally infected and brewed with juniper branches. So, given that, I say this is a well-done beer.
★
333 characters
Sahti Claws from Parallel 49 Brewing Company
-
out of
100
based on
7
ratings.