Dismiss Notice
Dismiss Notice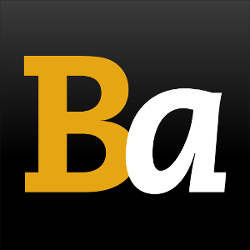 Join Our Email List →
And we'll send you the latest updates and offers from BeerAdvocate, because knowing is half the battle.
Dismiss Notice
Vow Of Silence
- Parallel 49 Brewing Company
| | |
| --- | --- |
| Educational use only; do not reuse. | |
Reviews: 14 | Hads: 52

4.22
/5
rDev
+8.8%
look: 3.75 | smell: 4.25 | taste: 4.25 | feel: 4.25 | overall: 4.25
large format bottle
Pours dark ruddy ruby brown, dark khaki head, leaves some thin strands and spots of lace.
On the nose its all bananas, yeast, dark sugars, caramel, ripe fruits, booze
This is a a full flavor and full attitude dark Belgian ale...more of everything above, plus figs, plums, raisins, decadent rum cake, cola, ...well past complex. Quality night capper
★
373 characters

3.83
/5
rDev
-1.3%
look: 4 | smell: 4 | taste: 3.75 | feel: 3.75 | overall: 3.75
This Belgian dark ale pours a nice malty-amber with a well carbonated fluffy white head. The nose is malty and sweet, bruised fruits and raisins and the taste follows suit - the candy sugar is present but doesn't overwhelm and the 9.8% ABV is very well hidden, making this a dangerous brew. Overall a solid Belgian style dark ale. I bought two - setting one back a spell to see what she does. Cheers!
★
400 characters

3.41
/5
rDev
-12.1%
look: 4 | smell: 3 | taste: 3.5 | feel: 3.5 | overall: 3.5
Picked this up on the 'discount' rack at the local beer mecca. What a pleasant $5 surprise! It poured much darker than I anticipated with minimal head. Its style is labeled rather generically as 'Belgian Style Ale', but I would say it's actually a pretty accurate description. It has the malty-spicy character that is the Belgian Ale backbone. None of the flavors stepped out of line in a memorable way... which is actually a good thing! This was even more surprising when I read the ingredient listing which includes 'Belgian Candy Sugar'. This was surprising since the 9.8% ABV was deceptively hidden. It didn't have that raw alcohol taste I associate with the fermentation of non-malt sugars. If this were available regularly (my guess is it was on the discount rack for a reason) I would consider it if I was in the mood for that Belgian flavor, but didn't want to be fussy about it.
★
887 characters

4.02
/5
rDev
+3.6%
650 ml bomber poured into a tulip glass. A cloudy reddish brown with around a quarter inch of latte colored head. On the nose I am getting a burst of dark fruit, raisins and plums, caramels, cloves, and root beer, with a whiff of grassy hops. Palate is similarly dark fruit and candy sugar driven, sweet with a decent but not unpleasantly hot alcohol burn. A pleasing toffee and molasses undercurrent emerges along with some chocolate/coconut candy bar and peanut. More malt body than many Trappist-type brews, thicker and with more heft although still nicely drinkable. Carbonation hangs out just to the left of high. Booziness increases over the course of a pint and warms the belly nicely. A tinge of sour bramble fruit coming on late. Finish is an interesting blend of floral/medicinal elements and persistent chocolate brownie. Although this brewery can lose me a little at times (looking at you, Salty Scot), here they execute something true to style but with its own unique charms that yields enough complexity to be worthy of a mindful tasting session but that still manages to to yield just a flat out enjoyable drinking experience without the need for too much analysis. Who really knows what differentiates a Quad from a BSD, but if you want my take, this sucker is an even number all the way.
Postscript: This seems to age rather well.
★
1,350 characters

3.49
/5
rDev
-10.1%
look: 3.5 | smell: 3.75 | taste: 3.25 | feel: 3.75 | overall: 3.5
Hazy chestnut with minimal head. Smells of cloves, malted grain, and plum. It definitely tastes like it's almost 10% alcohol. Other than that, I'm picking up dark, rich fruit flavours. Medium-bodied with heat from the alcohol.
Overall? Well, I don't hate it, but I wouldn't get it again.
★
288 characters
3.94
/5
rDev
+1.5%
look: 4 | smell: 3.75 | taste: 4 | feel: 4 | overall: 4
A - slightly hazy deep ruby red, two fingers of tan head held its own well eventually settling at a consistent thin cover
S - big on ripe pear and mild cloves, touch of medicine phenol aroma on the tail end
T - big phenols up front, touch of pear syrup and some spices, finishes with sweetness of toffee and alcohol
M - medium body and very creamy, gets full through the middle with a touch of ABV bite
O - an ambitious undertaking from this brewer that is quickly becoming one of my new faves, not a traditional belgian but has its own character that is worth trying for sure
★
576 characters

3.79
/5
rDev
-2.3%
look: 4 | smell: 3.75 | taste: 3.75 | feel: 4 | overall: 3.75
Appearance - Pours a dark copper brown with two fingers of frothy cream head.
Smell - Belgian yeast, musty/earthy hops, dark fruits (ripe cherry and plum), caramel.
Taste - Strong Belgian yeast and earthy hops. Nice accompaniment with the dark fruits and a hint of caramel.
Mouthfeel - Medium-to-full bodied with light carbonation. A little sweet and sticky feel.
Overall - A valiant first attempt at a BSDA by Parallel 49. Good flavours overall, but was hoping for something bolder.
★
488 characters
4.21
/5
rDev
+8.5%
look: 4 | smell: 4.25 | taste: 4.25 | feel: 4 | overall: 4.25
A: Deep mahogany, pours with a tan head which quickly dissipates, no lacing.
S: Intense fruit: golden raisins, maraschino cherries, figs, papaya; light spicing.
T: Fruit cake & banana bread, nuts, light spicing, modest bitterness, light alcohol warmth.
M: Nice body, carbonation is a little light for the style, drying alcohol finish.
O: I like it, but I'm partial to the fruityness over the phenolic spicing. It'd be nice to lay one down for Christmas.
★
457 characters

4.24
/5
rDev
+9.3%
look: 4 | smell: 4.25 | taste: 4.25 | feel: 4.25 | overall: 4.25
On tap @ Garrick's Head in Victoria.
A - Dark copper/amber colour. Almost opaque with a thin film of light brown head.
S - Huge banana bread aroma up front. Clove, dark caramel, spice.
T - Banana, clove and spice. A sweet bready presence with warming alcohol to provide some balance.
M - Medium body. Chewy. Moderate carbonation.
★
336 characters
3.83
/5
rDev
-1.3%
look: 3.5 | smell: 4.25 | taste: 3.75 | feel: 3.5 | overall: 3.75
650ml bomber poured into tulip 14/3/13
A dark reddish brown with a little sediment, two fingers of tan foam quickly falls to a thin film and just leaves a random patch of lace
S lots of brown sugar and brewers candy, banana chips, over-ripe dark fruits, Belgian yeast, more brown sugar, earthy notes, hazelnut, booze, some spices, cola and faint coco powder
T not quite the complexity on the nose, still has loads of brown sugar and brewers candy maybe even more then I could smell, dark fruits still there and still yeasty, it still tastes decent but I preferred the nose
M a little heat but not too bad, could use a few more bubbles but far from flat, could use some more body but not quite thin, just teetering between average and good in this department
O the smell was a highlight and its too bad other aspects couldn't quite keep up to nose because we would've had something great. It's still a respectable beer and well worth trying but don't expect 12's, 10's or Fisherman
Considering its only 6$ for a big bottle it's not a bad buy and will sell well. For a new brewery I must say I'll give them credit for attempting a wide range of tough styles right from the get go.
★
1,187 characters

3.87
/5
rDev
-0.3%
look: 4 | smell: 3.75 | taste: 4 | feel: 3.75 | overall: 3.75
650ml slope-shouldered bottle, with one disturbing looking, muzzled pudgy Cistercian monk depicted on the label. But what we have here is a Made in Canada Quad, with a rather cool name, so why the hell (sorry, from we of the laic bent) not?
This beer pours a hazy dark reddish amber hue, with two fingers of tightly foamy, fairly creamy beige head, which leaves a few thin, but ambitious arches of lace around the glass as it evenly subsides. A rather slavish impression, thus far.
It smells of sweetly soused black orchard fruit - juicy plum and red grapes mostly - bready, pastry-inflected caramel malt, candy sugar, Belgian yeast, musty, overwhelmed earthy hops, and a twinge of edgy alcohol. The taste is sweet, rock-candy caramelized malt, muddled dark fruit, sassy Low Countries yeast, brown sugar, earthy, somewhat wet leafy hops, and a pretty sublimated booze warming.
The carbonation is as subdued in voice as the titular priest, the body a decent medium weight, and smooth enough to be a salve to any wound suffered by those cartoon holy men who may or may not have been harmed during the production of this beer. It finishes still well on the sweet side, moderated to a certain degree by the lingering yeast and offsetting fruitiness.
I didn't defer to trying this against the world beaters for the style, maybe I'll try that with another bottle, as this was definitely a deal, especially given the size format. Only then would I truly be able to weigh in on whether this is a BSDA, or indeed a veritable Quad, since Parallel 49 seem to proclaim the former in their presentation. Overall, this is a tasty, well made emulation, from my memories of Belgium data banks, and well worthy of a go if you happen to chance upon it.
★
1,738 characters

3.58
/5
rDev
-7.7%
look: 3.75 | smell: 3.75 | taste: 3.5 | feel: 3.5 | overall: 3.5
Parallel 49 'Vow of Silence' @ 9.8% , a BSDA from interesting looking 650 ml bottle with an angry looking monk on the label purchased for $7
A-pour is a clear amber , just wrong for a true quad , with a quick dissapating off white head leaving no lace along the goblet
S-hints of classic Belgian yeast and some dark fruits
T-sweet start due to the dark fruit , mild no wow factor until the booze warms
MF-somewhat smooth on the palate , low carbonation , medium body
Ov-strong beer , big beer , just not a good beer , one and done
sampled alongside Trappist Rochefort 10 , Trappist Westvleteren XII , and other true Belgian beer's recently
prost LampertLand
★
664 characters

3.59
/5
rDev
-7.5%
look: 4 | smell: 3.75 | taste: 3.5 | feel: 3.5 | overall: 3.5
This is Parallel 49's first Belgian offering and considering that, it's not bad. It looks like a Belgian dark/quad, ie. dark brown with decent hazel-colored head. It also smells like one. Nothing wrong with it so far. The initial taste is even pretty good: dark fruits, some cherries, maybe even some chocolate.
The problem is that that's all there is to it. There's no complexity to the taste, no depth to it. The carbonation is fairly harsh, and as the beer warms up, it starts becoming really thick and overly cloying. This is definitely not a dry beer.
I had it side by side with a Unibroue Trois Pistoles, a similar beer in both ABV and style. Trois Pistoles had a certain complexity added by the lees they use and a drier body while embodying many of the same flavors. Basically, Vow of Silence bludgeons you over the head with its presence, while Trois Pistoles is (a lot) subtler in its approach. I suppose it's unfair comparing a brand new, untested beer such as Vow of Silence to a Canadian staple such as Trois Pistoles, but at the same time, Trois Pistoles is the lesser of its counterparts. If I weren't comparing it to that, I'd be comparing it to actual Belgian quads/darks, ales to which Vow of Silence is but a mere speck of lint on the penis of an alien. Buried in gelatin.
Overall, a pretty decent beer but not one I'd go out of my way to sample. I don't even know how this beer would stand up to cellaring; everything about it seems to indicate that it's not intended for that, from the overly overly shiny packaging (which is the case with most P49 beers, mind you, and they're generally pretty nice -- then again, everything in their lineup save for maybe their BA stout is meant to be enjoyed as fresh as possible) to the lack of a cork, to its somewhat hamfisted lack of subtlety.
Actually, I think the most obvious offense of this beer is that it doesn't even come in 750mL bottles. And you call your metal black? Sorry, I mean, and you call your beer a Belgian? Please. Everyone knows trve Belgian beers come in either 330mL or 750mL bottles.
★
2,072 characters

4.07
/5
rDev
+4.9%
look: 4.25 | smell: 4 | taste: 4 | feel: 4 | overall: 4.25
Vow of Silence pours a clear brown with a nice fluffy head. A bit of bubble gum ester hits right off the bat, but the aroma quickly gives way to dark fruit and spicy alcohol. The flavor is moderately sweet, with some mild fruity esters contributing to the sweetness at first. The sweetness gives way to bready malt, with more dark fruit, plenty of spicy alcohol and a mild herbal hops. As the beer warms the alcohol becomes stronger and adds to the spiciness in the finish. Now that it is closer to cellar temperature I'd say the alcohol is a bit hot, but not bad for the age of the beer.
Overall a great alternative to the expensive, imported versions, I look forward to trying some with some age on it.
★
708 characters
Vow Of Silence from Parallel 49 Brewing Company
86
out of
100
based on
14
ratings.