Dismiss Notice
Dismiss Notice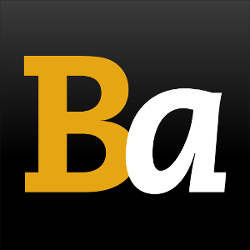 Join Our Email List →
And we'll send you the latest updates and offers from BeerAdvocate, because knowing is half the battle.
Dismiss Notice
Newburgh Cream Ale
- Newburgh Brewing Company

Educational use only; do not reuse.

Brewed by:
Newburgh Brewing Company
New York, United States

Style | ABV
Cream Ale | 4.20% ABV

Availability: Year-round

Notes & Commercial Description:
Beer added by: Jason on 07-14-2012

Our interpretation of a New York original. Originally brewed by ale breweries to compete with the surging popularity of lager beer, it remains a regional specialty in the Northeast United States. Our version is light- bodied and pale straw color, but uses no corn or rice as many of the original versions did. The result is a supremely malty and refreshing version of a style dear to our hearts.
Reviews: 10 | Hads: 91
3.85
/5
rDev
-1.3%
look: 4 | smell: 4 | taste: 3.75 | feel: 3.5 | overall: 4
This is my first go at reviewing so be kind, folks!
Appearance: Comes out of the great looking can a nice, light gold. A little darker than straw. When poured into a pint glass it had a creamy head that dissipated after a few minutes to leave a thin mustache around the top of the glass. Relatively clear with some bubbles rising to the top. Lacing stays pretty consistent around the glass. 4/5
Smell: Smells like bread, but I can't pin down what kind. A little bit of hop flower and spicy pepper, surprising to me for a cream ale. Mostly clean and bready. 4/5
Taste: Some hop resin with a little pepper and cracker. Nice hop bitterness on the finish and a little hint of booze toward the middle. Reminiscent of a lager in that it's nice and clean and doesn't have one overpowering flavor.
Mouthfeel: Crisp and smooth, a little chewier on the tongue than a traditional macro lager.
Overall: A nice deviation from my usual IPA's but still packing more flavor than many lagers. I would highly recommend it to people trying to break into craft beer. In sum, drink it!
★
1,071 characters
3.73
/5
rDev
-4.4%
look: 4 | smell: 3.5 | taste: 3.75 | feel: 4 | overall: 3.75
An easy drinker.
L: A yellow golden brown. Head dissipates quickly.
S: Bready, earthy.
T: Bready malts.
F: Smooth and lightly carbonated.
O: A great summer beer, easy to drink. I had a few of these today. And I'd have more.
★
237 characters

4.17
/5
rDev
+6.9%
look: 4.25 | smell: 4 | taste: 4.25 | feel: 4 | overall: 4.25
Poured from a 12oz glass into a mason jar.
Look I know this is crazy cause it's a golden color but it looks almost creamy to me. Head dissipates quickly.
Aroma has that slight lager note as does the taste.
Smooth crisp feel that is light and refreshing.
Great summer drinker.
★
284 characters

3.61
/5
rDev
-7.4%
look: 4 | smell: 3.5 | taste: 3.5 | feel: 3.75 | overall: 3.75
Bought Newburgh Cream Ale in One Pint can at Hoptron Brewtique, Patchogue, NY.
When cream ales are done right, I like them. This one is a bit above average in my book, but nothing more. I do however love the labeling/branding of the can (like a fantastic concert bill). Down to the beer.
Look: golden hue/straw, with egg white lacing
Smell: Lactic-Sourdough
Taste: bready malt, acid tang, British hard water
Feel: carbonation, cream, moderate gravity
The packaging was better than the beer, but the beer still holds its own.
★
530 characters

4.28
/5
rDev
+9.7%
look: 4 | smell: 4.75 | taste: 4 | feel: 5 | overall: 4
Most impressive here, for me, were the aroma and the mouthfeel. The fresh bread aroma is hard to miss, nearly bakery-rich in how potent the malt is (and how the hopping is clearly designed to play up this really herbal, musty breadiness). And for a 4.2% beer, the mouthfeel is incredible - smooth and creamy through the mid-palate, then crisp and dry on the back end. Could tear through a lot of these this summer, as the tall boys just made it to NYC (from what I can tell).
★
475 characters

3.58
/5
rDev
-8.2%
look: 4 | smell: 3.5 | taste: 3.5 | feel: 4 | overall: 3.5
From 04/12/15 notes. Bought a 16 oz. can for $4 a few days ago, poured into a tulip.
Pours a somewhat clear bright orange-yellow with two inches of white head and moderate carbonation evident. Bready malts, oats, dough, Pilsner malts, earthy notes, grains and lightly toasted and burnt malts. Medium body and low to moderate carbonation, easy to drink.
Overall an ok beer. Easy to drink, but a bit bland and one dimensional. Probably wouldn't seek it out again.
★
463 characters
4.05
/5
rDev
+3.8%
look: 4 | smell: 4 | taste: 4 | feel: 4 | overall: 4.25
Poured from a pint can with vigor into a Stibinger Bros. Brewing Company Pint Glass.
Sight: A clear golden straw brew with a stark white head. The beer lets out casual bubbles from the bottom of the glass. Once the head settles down, a nice soapy, thin cap rests on top. We'll call this one about 5 SRM. Lacing forms in gentle rings down the glass; upset only when I take another swig.
Smell: I get a bit of spicy and floral hops plus a twinge of crackery-bready delight. Simple and clean aroma.
Taste: Crisp cracker and piney hops play a duet in my mouth. There is not a huge amount going on with the taste, but I admire beauty in simplicity. Upon further reflection, one might detect a little twang from the ?wheat? the brewery used to provide a little lift on the palate, but more on that in a moment.
Feel: Soft, fluffy, smooth. Good carbonation- that among the elements of its taste keeps one going back for more. Couple this with the moderate abv (4.2%) and taking down two pints of this is an absolute pleasure, not to mention a piece of cake.
Overall: Hats off to you, Newburgh. I feel fortunate to try what is now my favorite beer of this style. Keep up the good work.
★
1,204 characters
4.33
/5
rDev
+11%
look: 4.5 | smell: 4 | taste: 4.25 | feel: 4.5 | overall: 4.75
Pale straw body.very nice thick lacing.
Clean malt. Very light hops in the nose. Clean. Fresh flowers
Tasty. Light. Bready. Herbal. Vague citrus towards the end. Light malty lingering finish. Semi dry aftertaste. Very nice taste. Light tasting yet slightly complex.
I could pound this stuff and enjoy the flavor at the same time. Great beer.
★
344 characters
4.67
/5
rDev
+19.7%
look: 4 | smell: 4.5 | taste: 5 | feel: 4.5 | overall: 4.5
I had the honor of tasting this beer at TAP-NY and got it at the brewery in a Growler as well.
The brew pours a nice clear golden color with a nice white head.
The aroma is a little hoppy and sweet.
The Taste is excellent. The beer starts off with a little hoppy bitter pine flavor that leads into the nice creamy taste you get in the middle. The malt oat combo that gives the beer its creamy taste is very unique and something i have never tasted in a brew. The finish is nice and malty sweet and leaves your palate clean.
The mouth feel is just right. It is not heavy and a very sessionable beer.
Overall this is one of my new favorite beers. I have gotten a few growlers of it already and plan on keeping it on hand at all times. Newburgh BC is doing some good things down on the waterfront!
★
800 characters

4.17
/5
rDev
+6.9%
look: 4 | smell: 4.5 | taste: 4 | feel: 4.5 | overall: 4
Sample from the brewery.
LOOK: Pale golden, perfect clarity, good lacing all around
SMELL: Fresh baguette, herbal hop, clean, sweet grains, herbal hops
TASTE: Creamy smoothness, moderate body, clean, grainy, bready, leans dry, oat softness, balanced bitterness, herbal, leafy, woody hops, bone dry finish, semi-clean after taste
A few gulps in, very impressive. The balance and dryness builds up the drinkability. Wheat and oat add the element of creaminess and a bit of depth on the way down. A smaller brew but being all malt it was great to see a very liberal hand for hopping here. Cheers to Newburgh for helping redefine this style. 16oz tall boys would be a treat if they get into canning.
★
699 characters
Newburgh Cream Ale from Newburgh Brewing Company
86
out of
100
based on
10
ratings.