Dismiss Notice
Dismiss Notice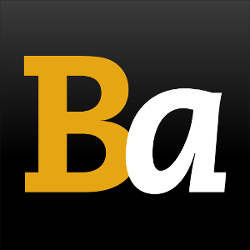 Join Our Email List →
And we'll send you the latest updates and offers from BeerAdvocate, because knowing is half the battle.
Dismiss Notice
Newburgh Brewing Company
Reviews: 15 | Visits: 36

3.76
/5
rDev
-10.3%
vibe: 4 | quality: 4 | service: 3 | selection: 4.25 | food: 3.5
Located in an old industrial building, not far from the Hudson River, this is a fascinating place. Large, open, with picnic type seating and a beautiful curved bar at one end of the room, this is a unique feel. The beer selections were varied (two gose beers and both lagers and ales) and well crafted. There ar no servers, you order food at the bar, then bring it to one of several common tables. The food was simple, pub food, but good. Parking is on the street. Certainly woth a visit if you are in the area.
★
517 characters

2.68
/5
rDev
-36%
vibe: 2.5 | quality: 3 | service: 2 | selection: 3.5 | food: 1.5
Could have been a lot better. The building and its facade make it look like an awesome place to go, but the food says just go get white castle. If you plan on taking a drive upstate to go here...rethink those plans.
★
215 characters

4.23
/5
rDev
+1%
vibe: 4.25 | quality: 4.25 | service: 4 | selection: 4.5 | food: 4
Plenty of reasons to like this brewery, the first being that it's a huge, naturally-lit space that feels like an old dancehall or something. Or just a cozy beer hall, complete with long tables for community seating. Big windows offer a gorgeous view of the Hudson river just a stones throw away.
The beer selection was pretty awesome, showcasing a number of different styles, barrel-aged beers, light-drinkers and everything in between and everything tastes good if not great.
There's light food and snacks including a lovely pretzel with mustard, cool gear for sale, and a family-friendly feel to the place (meaning kids are welcome). Cornhole toss and foosball tables are present as well as a couple of video games. There's just about everything you want here.
Beer prices are reasonable and the service is pretty friendly.
★
831 characters

4.33
/5
rDev
+3.3%
vibe: 4.5 | quality: 4.75 | service: 4.5 | selection: 4 | food: 3.25
The brewpub is located in the upper part of a former warehouse for paer boxes, which gave Newburgh its name for the pale ale. Exposed brick and remnants of the warehouse remain such as a hooked chain hanging from the ceiling, and double farm doors for the product to be moved from the loft to the shipping area. Great open space with panoramic views of the Hudson River and highlands. Ample seating communal tables made from refurbished wood that seat ~8 to a side. Very large projection screen hangs above the bars. There's a lot of 'entertainment' options fro groups including multiple board games (at least 4 of which are Simpson themed), a cornhole set-up, and ping-pong.
There are usually about a dozen beers on tap, and six of these you can bring home in growlers. They rotate fairly often with a new beer being introduced perhaps bi-monthly. Food selection is standard pub grub. Heavily salted fries, beer steamed mussels, and asian tasting deep-fried wings. They use locally pork, cheese, bread, etc. for their grilled cheeses and sandwiches. Adequate tasting food, but not done with any finesse. Greasy, oily, and salty food, not much on the lighter side.
Beer quality is good with maybe three higher ABV beers and the rest clocking in at more sessionable levels. The ingredients in the beer are very specialized: home-smoked malts, local hops, local maple syrup, honey, etc. Growlers to go at reasonable prices. Good prices on the beer overall, ranging from $4 for a 10 oz pour to $6 for a 20 oz pour. Good place to go with large groups. Not so much for individuals as there's no sitting at the bar, and you just look lonely at the tables.
★
1,650 characters

4.41
/5
rDev
+5.3%
vibe: 4.75 | quality: 4.5 | service: 4.25 | selection: 4.5 | food: 4
Newburgh Brewing is a great place to hangout with friends. They always have a large beer selection on tap with unlimited samples. Good amount of appetizers to much on while drink and playing games. Can't beat being able to play cornhole inside while having a beer. Also have arcade games, air hockey and foosball.
★
313 characters
4.29
/5
rDev
+2.4%
vibe: 4.5 | quality: 4 | service: 4.75 | selection: 5 | food: 2
I don't live far from the place and I've been here a couple of times. I lucked out with parking in front of the door and went right up to the wonderful taproom. It's wide open with enormous beer hall tables. The windows were open to take advantage of the beautiful weather and made the room even more appealing. The bar itself on the far side of the room contrasted the old-timey feel of the room but didn't take away from it. It was sharp, very clean and the servers were more than helpful. Both owners were on hand in the establishment and the small interactions I had with them were pleasant.
The beers that my girlfriend and I were had were all good. With the advice of a friend, we tried the Amis d'hiver which I hadn't thought to order. It was smooth, had wonderful taste and I could see myself drinking pint after pint of it.
The lighting was gorgeous inside with rows of iron chandelier-type things that only added to the atmosphere. As the night wore on though, the lighting showed its inability to make up for the absence of sunlight. The trivia judges resorted to cell phones to be able to read the entries. A little better lighting at night would be a welcome addition.
My single genuine gig would be the food. I've ordered food there once before and wasn't thrilled. Tonight we ordered soft pretzels and chips and dip. The pretzels weren't all that soft were pretty bland. The tortilla chips weren't anything special and seemed to come from the bottom of the bag. The salsa was spicier than I thought was necessary. It didn't make me want to drink more, only to stop dipping the chips.
The menu is limited but if the fare was a little less artisan and a little more pub, I would have more praise. Consider eating before coming if you're looking for standard bar food.
Beers definitely make up for the kitchen. I'll be back just for the drinks.
★
1,858 characters

4.2
/5
rDev
+0.2%
vibe: 4.5 | quality: 4 | service: 4.25 | selection: 4.25
The wife and I crossed the bridge from Beacon and drove through the deserted street of Newburgh until we reached the brewery. We came here to say hello to a buddy of ours who used to tend bar in NYC and now brews at Newburgh.
From the outside, quiet and industrial, you would never expect all the energy and action going on inside. Lots of folks watching a hockey game (only in Upstate New York, kids), some playing foosball, others looking out the window into the mighty frozen Hudson River... there was even a fundraiser event going on for the nearby Washington Headquarters. Two funny-looking men in Revolutionary regalia. There is also local art displayed on the walls.
The space is stunning, well-restored, high ceilings, wooden beams, lots of light. No wonder they have weddings here. It's like an upscale Viking hall.
13 taps, all Newburgh stuff: Double IPA, Imperial Stout (fantastic the Newburgh Conspiracy), Spruce Porter, Brown, Cream, Triple, Peated Stout... a bit of everything. These guys sure experiment. Some are better than others, and the good brews are truly great. Can't wait for their barrel-aged program to roll out.
Great service, good fun, fantastic atmosphere. A nice, bright spot in bleak Newburgh. It deserves all the best.
★
1,257 characters
4.15
/5
rDev
-1%
vibe: 5 | quality: 4.25 | service: 4 | selection: 4.5 | food: 2.5
You can not beat the atmosphere. An old warehouse converted into a brewery with an amazing view of the Hudson River. The Newburgh beer on tap for the most part is great although i would advise you to skip over the chili lime beer (huge mistake with horrible aftertaste). Free ping pong and corn-hole is offered along with a few vintage arcade games to play. Bring a fun group and enjoy the free board games while drinking great beer in a beautifully renovated establishment. Food is local, but not so great and slightly over priced. Still worth the trip.
★
554 characters

4.78
/5
rDev
+14.1%
vibe: 5 | quality: 4.75 | service: 4.75 | selection: 4.75
This is my ideal kind of brewpub! Long hall in an old brick factory building with over sized heavy wood picnic tables and random GAMES!! The room is surrounded by glass casement windows looking out onto the Hudson River, North and South comes flowing in, and you cannot help but be fixated on Banerman's Island and old Arms supplier during the War of 1812. Also visible upland is an old fort of notable history which escapes me now but you must visit. The beer selection is extensive, creative, and very very good, you cannot go wrong with anything here. The service is knowledgeable and they also serve food! I hope the neighborhood never gentrifies as it would drive this gem out. Live music on occasion and game festivals on weekends is icing on the cake.
★
758 characters
4.23
/5
rDev
+1%
vibe: 4.5 | quality: 4 | service: 4 | selection: 4.5 | food: 4.5
This is a great place to relax and enjoy some beer. Last time I went, I even brought my kids. They kept themselves active playing ping pong, corn hole and free Donkey Kong. Large picnic tables provide ample seating. I have mixed reviews on the beer. I am not fond of their flagiship Cream Ale, not a lot of taste or character. The English Bitter however is fantastic. It is only 3/4% ABV but it has a great hop balance and nice finish. The Paper Box Pale Ale is also very good, I brought a growler home with me. The food is mostly appetizers but they are delicious. Great pretzles and fries. I would recommend a visit if you are in the area.
★
641 characters
4.84
/5
rDev
+15.5%
vibe: 5 | quality: 5 | service: 4.75 | selection: 5 | food: 4
Chris and Paul have got it going on in the Mid Hudson Valley, New York. This authentic beer hall offers a convivial atmosphere complete with ping pong table and a "corn hole" bean bag toss. Creative brews at a reasonable price make for a beer lover's paradise. I love Old Tjikko (Baltic Spruce Porter) and their Brown Ale would make an Englishman proud. The food is more than adequate and is sourced from local farmers in the valley. Do yourself a favor and see this American treasure when in the vicinity of Newburgh, New York.
★
528 characters

3.8
/5
rDev
-9.3%
vibe: 4.5 | quality: 3.5 | service: 4.5 | selection: 3.5 | food: 3
Stopped in here on 01DEC12 before attending a dinner at West Point for WWII Vets..
It is found in a large, brick warehouse type building about a block west of the river, in a somewhat rundown part of town (though I didn't see any run-up parts....).
I parked right on the street and strolled in, then up 2 flights to the bier-hall type facility. It was cavernous, with brick walls, lovely hardwood floors, big-ass beams supporting the roof, and a long bar along the far back wall with a huge projection TV hanging above. Tables here are long and wide, German-style, with heavy benches at each. There are also ping-pong tables, bean-bag toss, and a shelf holding numerous table games to play while imbibing.... Place has a real convivial, festive feel to it. They had about 8-9 biers on tap when I visited, including a dunkel, stout, IPA, gose and Belgian pale. I had the dunkel and stout, and they were just a bit above average, imo. Service was pretty good, though you do order everything at the bar. If it's bier, you get it and sit; food, then they give you a number and bring it out to you shortly when ready. Again, the staff was quite friendly and helpful. As for their food, I had an order of onion rings. Thought they were a tad pricey at $8, plus they were over-battered and under-flavored, being rather bland all in all. I wasn't overly impressed this time, though should I be nearby again, I will give them another shot. I'd like to try a few different brews, as well as something else from the food menu. Prosit!
3.8/5 rDev -10.4%
vibe: 4.5 | quality: 3.5 | service: 4.5 | selection: 3.5 | food: 3 | $$
253
★
1,621 characters

4.23
/5
rDev
+1%
vibe: 4.5 | quality: 4 | service: 4 | selection: 4.5 | food: 4.5
Well, the 'burgh waterfront is looking a whole lot nicer these days. Running blind but I'm ascertaining that this is the right place by the absurd amount of cars running both sides of the road. Old brick millish looking place from the mid 1800's (give or take) on the side of the road halfway up the hill. In & up to the tap room…
Big brick 3 sides around with panel windows; the east side offering great views of the mighty Hudson and the bridge just north, and the wall done up with prints & framed pics between the windows. Some good local art for sale rotating. On the opposite wall, vintage beer trays over an elevator, a pair of video games & a shelving unit with board games to the sides. Slat & plank floorings, and high ceilings with massive crossbeams & an arched A-frame plank ceiling. Drop spinny fans, mounted 5 prong glass lamps from the crossbeams, and a large crane hook on a pulley dangling out over the floor.
A ping pong table and a set of cornhole boards (thwap! thwap! thwap!) at one end of the room, and at the other end, a rounded bar with a wood panel base, and seating for none (get your beer, then stand clear!) Matching barback unit holds a center triptych of narrow mirror backed pieces, the outer ones with glassware & growlers shelved. Larger openings on the ends blackboard backed, displaying growler & merch pricing to the left, and tap selections with light descriptions & ABV's to the right. A slight crescent overhang above, mostly obstructed by a large projection screen, a growler filling apparatus that looks like the Genesis device from 'The Wrath of Khan' countered, and shirts & brewery prints displayed alongside the bar.
Wide sheet metal topped tables in 3 rows of 5 constructed from old floorings and their benches from beams across most of the room. A looong bar counter runs the length of the wall below the art & windows, and a single cut tree hightop table off the bar.
2 rounded wood towers holding 6 taps each with carved logo handles along the bar, apparently constructed from the old freight elevator wheels. Early on it was regulars & seasonals but that line seems blurred now. Across my 4 visits, I've tasted a dozen different beers (Brown Ale, good maltiness, chocolatey, some roast, this has become my go to beer here; Cream Ale; smooth, malty sweet, creamy, dry, clean; Peat Smoked Stout, dry, smokey, cigar ashtray, in a good way, I very much so like; Saison, lighter than most, maybe, not of the spicy but hoppy, yes, it's Saisony; Von Steuben's Gose, light, tart, highly quaffable, okay, that's a nice Gose; Bitter English; grainy, dry, herbal grassy, bitter, pleasant; NewBurton IPA; English IPA, not hoppy face but grassy, earthy, mineraly, subdued, nicely balanced, it's a real nice IPA; Sterk Aal Van Hoodie, Belgian candy sugar sweet, big & warming, some spicness, it's a nice Tripel; Menditto-Madura Harvest Ale, a wet hopped APA, earthy, hop hop, good bitterness; Squashtober Ale, pumpkin & gourded up, toasty, dry, a bit bitter; Unkle Dunkel, tasty, listed as a Dunkelweizen, but I don't get the banana & clove at all, at first, I thought it came off a bit like a Belgian Dubbel, and now I find it to be more of a Munich Dunkel, malt, roast, chocolate, maybe, I do like it; Old Tjikko, a Baltic spruce porter, minty, piney, not for me). I think that's everything. The Brown Ale, Von Steuben's Gose, Peat Smoked Stout, & NewBurton IPA are my faves. No sampler proper, but they'll give you a taster of anything you'd like. Beers are served in pints only, except for the IPA, Tripel & Old Tjikko which get you smaller serving sizes. There are currently 10 beers on tap, a guest tap (Naked Flock Hard Cider from Applewood Winery), and the cask Brown Ale on the bar.
And was looking for a bite, I took in the artisanal grilled cheese sandwich (Local goat cheddar, multigrain bread, house smoked bacon, caramelized onions, & Dijon mustard), for a mere $13. Served with frites or a house salad, I opted for the salad (local greens with a Newburg Saison vinaigrette & shaved local cheese). Ordered, paid, took the number they gave me, got tabled, and the kid delivered. It was a mean goddamn sandwich, just what I needed. Light menu otherwise (frites, rings, rinds, pretzel, waffle, salad, brat, mussels, cheese plate).
Seasonally decorations, previously leaf & gourd setups with pumpkins and now Christmas mode. They do Wednesday trivia night and live music Friday, Saturday & Sunday nights. I caught an acoustic show by Dan Stokes the other night, he was kickin' (Hendrix 'Little wing', Jorma 'Genesis', Airplane 'Embryonic journey', Zeppelin 'Babe, I'm gonna leave you', Dylan, Joni, Beatles, and on and on), and I must say, the acoustics in here are sick.
Great space. They get really good light here, what with windows on 3 sides, and it's a cool room. Have spoken with the owners & brewer, nice folks, and I'm liking what I'm drinking. They get a good crowd of well behaved patrons, lots of grown ups. I do dig.
★
5,047 characters
4.38
/5
rDev
+4.5%
vibe: 5 | quality: 4.5 | service: 4.5 | selection: 4 | food: 4
The Newburgh Brewing Company is located in, what was, the Newburgh Paper Box Company. The Taproom occupies the top floor of this 4 story building. Parking is on the street and you enter on the second floor.
Comprising the 4th floor, the Taproom is a large and very open space. At one end is a beautiful bar with 8 taps and a counter-pressure growler filler.
The east side of the Taproom overlooks a beautiful view of the Hudson River and the Fishkill Mountains. There is a narrow bar that runs along the entire length of the wall.
The back of the Taproom has table tennis and bean bags. On the west wall there is a cabinet with board games for people to use while enjoying their beer and food.
The center is filled with picnic-style tables. The tables and benches are made with materials from the box company building. The tables are nice but a little on the wide side which make it difficult to talk or play a board game.
It is a very open and in inviting space with a casual atmosphere. It is a great place to hang out and enjoy beer with friends.
There is a limited, but eclectic, bar menu that focuses on regionally sourced foods. I've had the Liege Style Waffles, Rosemary & Garlic Pommes Frites, and the Homemade Pork Rinds. They were all very good; in fact the waffles were amazing. If you want a full meal, Newburgh Front Street is just a block away with a number of restaurants to choose from.
The only minor negatives are the limited street parking and the fact that they are conservative as to when The AC is turn on. One Saturday afternoon it was getting a little uncomfortable.
I've been there every weekend since they have opened and love the place. I am thrilled to have the Newburgh Brewing Company so close.
★
1,732 characters
4.53
/5
rDev
+8.1%
vibe: 4.5 | quality: 5 | service: 4.5 | selection: 4 | food: 4.5
Let me first say that their building is simply amazing. Their design and layout work perfectly and you would never know this building wasnt originally a brewery. The brew house fits perfectly into the first 2 floors and leaves ample room for expansion. The taproom is on the 4th floor with an awesome view of the Hudson River and waterfront. It's an open space designed to have the feel of a German Beer Hall. They were able to re-use part of the building to make the tables and tap handles.
Their beers are well thought out with an emphasis on sessionable beers. Their brewer, Chris Basso does a really good job of producing flavorable and balanced beers that you can really enjoy several of without fear of over-indulging. He also designs the food menu which uses local products from the Hudson Valley and changes weekly. They do a good job of creating their foods to pair well with their beers.
Overall I feel that their place is amazing, food is really good and their beers are stellar. I would definitely suggest checking this place out. Cheers!
★
1,053 characters
Newburgh Brewing Company in Newburgh, NY
92
out of
100
based on
15
ratings.