Dismiss Notice
Dismiss Notice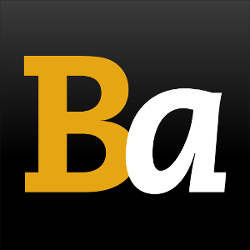 Join Our Email List →
And we'll send you the latest updates and offers from BeerAdvocate, because knowing is half the battle.
Dismiss Notice
Porter
- Back East Brewing Company

No picture.
Have one? Upload it now.

Brewed by:
Back East Brewing Company
Connecticut, United States

Style | ABV
American Porter | 6.00% ABV

Availability: Year-round

Notes & Commercial Description:
Beer added by: Gambrinus1184 on 11-11-2012

Back East Porter is a full-bodied chestnut brown porter with notes of chocolate and caramel. This hearty beer offers a thick light brown head and is hopped just enough to offset the sweet maltiness and roasty undertone. This bold beer is refreshing enough to be enjoyed year round, but is at its best as a satisfying winter warmer or paired with a grilled steak, pork roast, or a burger.
Reviews: 14 | Hads: 88
4.81
/5
rDev
+21.8%
look: 4 | smell: 4.75 | taste: 5 | feel: 4.75 | overall: 4.75
I've had this beer from a growler and draft. Both are excellent, especially on draft. To me this porter is nearly flawless, it's the way I imagine a porter was intended to taste when the style was created. Nice and roasty toasty with a nice full body and a chewy mouthfeel. It's definitely a porter though, not too thick and syrupy like some that cross the line into stout territory. Great job by back east, all the beers I've had from them are great representations of their particular styles.
★
494 characters

4.24
/5
rDev
+7.3%
look: 4.5 | smell: 4.25 | taste: 4.25 | feel: 4 | overall: 4.25
A: Thick opaque black ale w/ 3 fingers of creamy golden brown head. Leaves thick fluffy lacing w/ a thick pillow of head retention. Great looking brew.
S: Dark chocolate and smokey flavors hit you at first. A little bit of anise in there. Smell reminds me of chocolate croissants fresh out of the oven. Roasted bittersweet chocolate with a hint of nuts also.
T: Smooth roasted chocolate croissant flavor with a hint of coffee and roasted macadamia nuts. A bit of tanginess in the middle that finishes slightly bittersweet and chocolatey.
M: Full bodied creamy beer. w/ lots of roasted flavors. No real fizz more creamy.
O: Solid porter that is sweet but not to sweet or overly bittersweet. Nice balance of chocolate and roasted notes.
★
739 characters

4.2
/5
rDev
+6.3%
look: 4 | smell: 4 | taste: 4.5 | feel: 4 | overall: 4
Poured from a growler into a plain, tumbler pint glass.
A: Poured a very dark, rich brown color with a tan head of foam which left a solid ring of lace and nice sheets down the walls of the glass.
S: Sweet, herbal and aromatic, this porter has elements of roasted caramel, bittersweet chocolate, hints of espresso and an earthy, hop undertone.
T: Bold, roasted malts add hints of chocolate and caramel to a almost smoky flavor with a mildly aggressive, herbal hop bitterness to keep the sweetness from cloying up. A nice, roasted bittersweet finish accentuates the solid malt backbone of this dark, satisfying ale.
M: Rich, robust and sweet, this beer has enough hop bitterness to balance things out. Very nice on its own, I can only imagine what this would to do for a smoked brisket, grilled steak or chocolate torte.
O: A very flavorful, satisfying porter at a modest 6% ABV, I can see why this was a GIBF gold-medal winner for American porter. Not astonishing in any one category, its built as a solid, all-around dark ale that can be enjoyed just as well on its own as I;m sure it would be with dinner or dessert. More bars and restaurants should be converting a wasted tap handle into Back East Porter with haste.
★
1,234 characters
4.12
/5
rDev
+4.3%
look: 4 | smell: 4.5 | taste: 4 | feel: 4 | overall: 4
64 oz growler into a pint glass. Had no idea this took gold at GIBF, congrats Back East!
A - Pours a dark brown/black body. Lets a bit of light shine through. Nice and foamy two fingers worth of a tan head forms and settles into a thin cap with plenty of large bubbles. Lacing and retention is moderate.
S - Milk chocolate, lightly roasted malt, coffee, and some vanilla. A touch of floral hops. Very inviting and pleasant. Great balance between sweet and roast with neither really outshining the other.
T - Milk chocolate, sweet vanilla, bitter coffee beans and some metallic notes. Very solid porter. Mouth feel is medium bodied with average carbonation making for a highly drinkable beer.
O - Just a well rounded porter here. Very tasty and highly drinkable without coming off as too sweet or too roasty as some porters tend to. Back East is doing some great things.
★
873 characters
4.02
/5
rDev
+1.8%
look: 4 | smell: 3.75 | taste: 4 | feel: 4.75 | overall: 4
Pouring a cellar temp can into a snifter. THe beer pours a rich deep brown color with frothy beige head of 3 cm foaming up on a gentle pour.
The head recedes slowly during the sampling with tightly packed lattice and some wispy islands by midway point.
Aroma is roasted malt and some brown sugar sweetness. I also get a little earthy hop note mixed in on the nose, but this is a malt driven brew I think.
First sip reveals an average body and fine fizzy carbonation. The texture is smooth and coating on my palate. Nice physical beer.
Flavor is sweet chocolate malt with just a bit of roasted notes and again a little earthy hop. The finish is all roast and lingers after each sip. My tongue tingles from the carbonation too.
Overall a nice drinking beer that feels good and is tasty too. I like this porter and will pick it up again to take out to folks and introduce them to a nice CT made beer.
★
897 characters

4
/5
rDev
+1.3%
Poured from the can into my Delirium tulip.
Appeared a dark brown color with an off white head. Impossible to see through but very bubbly in appearance.
Smelled of roasted malts and a touch of vanilla cream.
Taste was subtle yet tasty. Nice dark chocolate notes.
Not overly sweet - pretty subtle flavors. Definitely a very drinkable and tasty porter. Was surprised by how much I enjoyed this one.
★
405 characters

4
/5
rDev
+1.3%
look: 4 | smell: 4 | taste: 4 | feel: 4 | overall: 4
Poured from a growler into a tumbler pint, the beer is a dark, ruby-highlighted brown coloring with a frothy, dense, foamy, light brown head that started around an inch, but settled into a thin, clingy film coating the surface. Aromas of mocha, with a heavy, dark roasted coffee backbone supporting a bittersweet chocolate highlight. Smells sweet, but balanced. Flavors are roasty initially, with the sweet and rich chocolate sweeping in behind it. The flavors become entrenched with sweet, fudgy chocolate characteristics. Light, smooth bodied, the beer remains drinkable because the body helps to carry the rich flavors without overpowering. Roasted and bittersweet aftertaste with a clean, smooth finish. Very solid, tasty brew.
★
731 characters
3.99
/5
rDev
+1%
look: 4.25 | smell: 4 | taste: 4 | feel: 3.75 | overall: 4
3/1...12 oz can. Pours dark black, all lights out, thick heady tan foam. Coffee nose, subdued, light roasted sweetness. Smooth creamy taste, light bitter, just a hint of coffee bean twisted in. Earthy. Some lactose milkiness. Smooth tasty, efficient.
★
250 characters

3.98
/5
rDev
+0.8%
look: 4 | smell: 4 | taste: 4 | feel: 3.75 | overall: 4
Char, Toast, Cacao, Quaffable
The basic Porter is not exactly a common style, although many geeks strive to find examples. Back East has produced a benchmark-level brew that is packed with flavors of unsweetened chocolate, caramel and coffee. A kiss of alcohol and just enough hop bitterness. Lots of balance with a hefty degree of robust roastiness. Finishes semi-sweet and leaves the palate wanting more.
STYLE: American Porter | ABV: 6.0% | AVAILABILITY: Year-round
Review from BeerAdvocate magazine issue #98 (MAR 2015)
★
527 characters

3.94
/5
rDev
-0.3%
look: 4 | smell: 3.75 | taste: 4 | feel: 4 | overall: 4
A very dark brown color with a decent tan head and a very nice web of lace. The aroma is giving off some subtle grass with chocolate and charcoal subtleties. Not very strong but pleasant. The flavor offers caramel and pecan with grain mixed with a stout-like blend of charcoal and chocolate ideas. It's medium bodied with a dry, chalky feel, somewhat aqueous in an inviting sort of way. Very drinkable and decent.
★
413 characters
3.93
/5
rDev
-0.5%
look: 3.75 | smell: 3.75 | taste: 4 | feel: 4 | overall: 4
A really nice porter from BE. Nice Malty flavors without much roast. A subtle nuttiness and nice light mouthfeel. A style that can sometime go too heavy, this one stays in check and suits multi rounds and as they describe can pair well with many pub style meals. My favorite from BE, hands down!
★
295 characters

3.84
/5
rDev
-2.8%
look: 4 | smell: 4.25 | taste: 3.75 | feel: 3.75 | overall: 3.5
Appearance: high carbonation, 1/3 inch head, opaque, dark brown in color
Smell: cocoa and vanilla
Taste: cocoa, vanilla, and coffee towards the end
Mouthfeel: Sweet with a roasty bitterness, medium body, moderate carbonation
Overall: A solid and tasty American porter that I was glad I had the chance to try. The smell of the beer is great. Certainly a great local porter to look for if in Connecticut.
★
406 characters

3.79
/5
rDev
-4.1%
look: 3.75 | smell: 4 | taste: 3.75 | feel: 3.5 | overall: 3.75
12oz can. Pours a dark brownish black color with an inch and a half of head. Almost looks like a glass of coke with a ton of carbonation. Minimal lacing. The aroma is roasty, smokey and malty. Earth, chocolate and some spicy hops. The taste is earthy with some chocolate and roasted malts. Smoke and some charred wood. Lots of carbonation. Happy to see a Porter in a can. Back East has made some good brews so far, glad they are here in CT. Overall, worth having again.
★
469 characters

3.42
/5
rDev
-13.4%
look: 3.75 | smell: 3.5 | taste: 3.5 | feel: 3 | overall: 3.25
this is an ok porter with a good malty profile, but needs a little more body. to me it needs a little more malt in the mash so the final beer has more body and a little residual sweetness. I won't buy it again.
★
213 characters
Porter from Back East Brewing Company
87
out of
100
based on
14
ratings.