Dismiss Notice
Dismiss Notice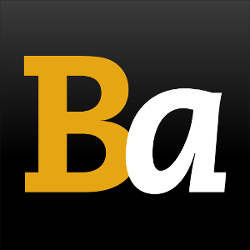 Join Our Email List →
And we'll send you the latest updates and offers from BeerAdvocate, because knowing is half the battle.
Dismiss Notice
Savor Pint
Reviews: 8 | Visits: 25

1.55
/5
rDev
-64.4%
vibe: 1 | quality: 1 | service: 1 | selection: 3
JimmyT19 said it best down below. They changed the name and are better at hiding their shady business practices. Prices are overpriced compared to other bottle shops nearby. Also the bait and switch Sunday half off drafts was a nice touch. They post on social media about happy hour and then don't honor the half off price.
★
323 characters
1
/5
rDev
-77.1%
vibe: 1 | quality: 1 | service: 1 | selection: 1
The guy who runs Savor Growl and Savor Market is a joke. Plain and simple.
He's been ripping off the Clintonville community ever since he took this shop over, and it's a damn shame. There's a great selection in house, but when random beer is marked up a dollar, OR PURCHASED FROM ANOTHER LOCATION to then be marked up (can someone say illegal?), it's not anything you want to get behind. If you want a real craft beer shop, head to Weilands or Palmers, right down the road.
★
475 characters
3.59
/5
rDev
-17.7%
vibe: 4 | quality: 4 | service: 3 | selection: 3.5
I have been going to this shop since it was the Clintonville Market. Its easy to get off the highway and jump right back on, when I'm heading home from work. The new look and focus on wine and beer is nice, and appreciated. The selection is pretty good, though its what you can find at most higher end markets that focus on craft beer. They have recently added a growler station, which is nice. The draft selection changes on a regular basis. The inside is clean and has a good vibe. Its nice to sometimes look around for a few minutes. I never feel rushed or pressured.
My only real complaint with Savor Market is the way they "raffle" off every popular beer they get. If you want something your are asked to post your name on their Facebook page. Which I get, its marketing. I can't fault them for that. I just don't want my name plastered over FB, so I lose out every time. That won't stop me from shopping at Savor Market though.
★
935 characters

4.68
/5
rDev
+7.3%
vibe: 4.75 | quality: 4.75 | service: 4.5 | selection: 4.75
Even though it's been open a year, I just now had the chance to go down to Savor.
I was thoroughly impressed. Kind of wraps up a craft beer "Murderer's Row" on Indianola Avenue with Savor, Savor Growl, Weiland's, and Palmer's.
When you walk in, the right side has the growler station and all the bombers, the left side has sixers. The back has wine, imports, etc. All the beer is at state minimum pricing.
Selection is excellent. Just as good as other Columbus stores. I wouldn't say there was anything different from other stores, but the stock seemed plentiful. The growler selections are excellent. If you want a more extensive selection, visit Savor Growl down the street, but Bodhi was on tap for $13.99, so that's pretty much all I'll ever need. Samples are 50 cents.
Staff is incredibly helpful and friendly. I had the day off and went to Savor with my 3 year old. When he saw how much I'd purchased, he offered to take my beer out to the car for me while I carried my son. That's just good service. Also, they keep a great social media presence on Facebook and Twitter, you always know when they get new stuff in, and that's great.
I look forward to visiting Savor more!
★
1,186 characters
4.51
/5
rDev
+3.4%
vibe: 4 | quality: 4.5 | service: 5 | selection: 4.25
On a tip from a new beer drinking friend ... I stopped in late Sunday evening. These guys have a clean, fully stocked, well organized selection of beer (and wine, but I didn't look to add anything about that).
They have a tasting bar with growlers to go. The staff were super friendly and helpful. Glassware in stock too. The only thing, for me, that could have been better is a lager Belgian selection. But the total beer selection was amazing including some rarities.
Easy to find, easy to shop, great selection, highly recommend (and will return).
★
554 characters

4.86
/5
rDev
+11.5%
vibe: 5 | quality: 5 | service: 5 | selection: 4.5
Excellent. Plain and simple.
I've been in Columbus for 10 months and just discovered this place. How could I have missed it? Don't let their lack of web presence and limited advertising fool you. This is THE PLACE in Columbus for your craft beer needs.
Beer tastings every Friday night. I stopped in for Elevator Brewing night and got to sample their entire lineup for $1. While sipping on wonderful local favorites I took my time browsing the shelves. I was blown away with the number of craft 6 packs they have in the coolers. Also a fair number of chilled 12 and 22 oz singles. Even larger assortment of warm singles on the shelf. I noticed about 1/2 case of the Stone Smoked Porter with Vanilla Bean in stock. This stuff was wiped out state wide weeks ago.
The Andersons may have a few more singles, quantity wise, but Savor's 6 and 4 pack selections are by far superior.
And last but not least, service. Superb. All employees very knowledgeable and super helpful. Several customers coming in with feedback from the previous suggestions by the staff and eager to hear the staff's suggestions for other beer styles.
Savor Market is now my only consideration for beer shopping in Columbus. I suggest you try it as well!
★
1,227 characters

4.86
/5
rDev
+11.5%
vibe: 5 | quality: 5 | service: 5 | selection: 4.5
Word association test: Clintonville Market/Savor I immediately think gold, awesome, quintessential beer store, and a laundry list of other glowing adjectives I can use to describe how great this place is.
New updates for the store. Twitter @SAVORMARKET and Facebook https://www.facebook.com/SavorMarket
CIGARS!
Also a new home delivery service which is free for any of their inventory they carry. so order up a smoke and a bottle of mikkellerBeer Geek Breakfast and get a bottle of chardonnay for the girl without leaving. This will come in handy for future parties I have.
Atmosphere: Fantastic. Recently completed a remodel. It's a wonderful, warm and inviting place to go and pick up your favorite brew or wine. They have weekly tastings of beers and wines which are fun, organized, and informational.
Quality: Freshness is key and they hit the nail on the head here. Product in the store is always fresh and never had a bad ... anything here. Very clean and organized.
Service: My favorite thing about this place is the service. I consider my self pretty knowledgeable about beer, brewing, wine etc. but I learn something new about beer every time I am there and love it. The two brothers who own the place the the beer encyclopedia girl who works there are great and take pride in their craft. I used to go to a few other place that sometimes had a bit more to choose from but I don't even consider them anymore for my beer needs. I would gladly go out of my way just for the service.
Selection: Hard to beat the selection they have here. Very diverse and always getting something new in. Always up to date and whats hot and not and making sure their loyal followers are up to date on what's in store or coming in soon. Recently got twitter and facebook to get announcements out there.
Value: Very fair pricing. Sometimes more expensive than a few other places for certain items but I would pay more every time for the all around wonderful experience I get every time I walk in the door.
★
2,005 characters
5
/5
rDev
+14.7%
vibe: 5 | quality: 5 | service: 5 | selection: 5
I just recently fell in love with this place Savor. They an excellent selection and variety of beer. I came in to get some microbrews and was pleasantly surprised. The employee helped me walk through many recommendations and spent the time to answer all of my questions. Their huge selection is overwhelming!! Staff very helpful and knowledgable also. Great choice in Columbus. Great beer tasting friday nights have been more enjoyable. Thanks for Savor market!! It seems like they have every beer out there and if they don't, they get it. Really love this place!
they recently added Growlers
★
594 characters
Savor Pint in Columbus, OH
-
out of
100
based on
8
ratings.