Dismiss Notice
Dismiss Notice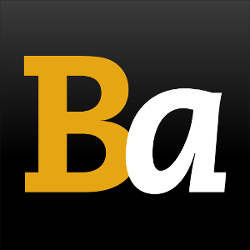 Join Our Email List →
And we'll send you the latest updates and offers from BeerAdvocate, because knowing is half the battle.
Dismiss Notice
Lakewood Bourbon Barrel Temptress
- Lakewood Brewing Company
| | |
| --- | --- |
| Educational use only; do not reuse. | |
Reviews: 13 | Hads: 179
4.24
/5
rDev
-0.5%
look: 4 | smell: 4.25 | taste: 4.25 | feel: 4.25 | overall: 4.25
Appearance: Arrives at the bar with a fudge brown color capped by a mocha head; the lacing action was reasonably good
Smell: Milk chocolate aromatics, with the lactose and dark chocolate elements combining with a hint of Bourbon (the Bourbon grows more distinct as the beer warms)
Taste: Sweet chocolate flavor from the combination of the chocolate malt and the lactose with the Bourbon providing a hint in the finish
Mouthfeel: Full bodied with moderate carbonation
Overall: I expected a bit more Bourbon flavor and while it was subtle, it developed as the beer warmed; nicely blended and very drinkable
★
608 characters

4.25
/5
rDev
-0.2%
look: 4.25 | smell: 4.25 | taste: 4.25 | feel: 4.25 | overall: 4.25
One I've been trying to drink for a while, finally got to it. Thanks to HanksBeard (reddit) for this one, 2013 vintage.
Pours a nice creamy like fluffy 1 finger darker colored head that fades at a slower pace, tons of lacing everywhere, pitch black thick color.
Nose explodes all over, tons of dark chocolate and cocoa, little fudgey, little faint roast and coffee, then a little creamy lactose milk chocolate, very nice creamy vanilla, straight up vanilla as well as a mild vanilla barrel, with mild bourbon in the background, powdered cocoa and a little brown sugar raisin fruit note, hot chocolate, etc.
Taste brings lush creamy chocolate, milk chocolate and creamy lactose, with a little cocoa and fudge, and dark chocolate. A mild roast and coffee, roasty char, with a hint of brown sugar and caramel, a little caramel machiato coffee thing, and a little chocolate cake tiramisu thing. Some nice vanilla in there with straight vanilla and a little vanilla barrel, bourbon is very light though. No real booze, little sticky sweetness, mild powdered cocoa and super dark chocolate on the back end. Finish is sticky sweet, little more caramel, lots of super dark chocolate and cocoa, little caramel coffee and roast, mild vanilla too.
Mouth is med to fuller bod, a little sticky and syrupy with very little booze and nice carb, fairly creamy.
Overall pretty nice, great dark chocolate cocoa and lactose milk chocolate, nice vanilla but wish the bourbon was a bit more, pretty tasty and enjoyable.
★
1,504 characters

3.7
/5
rDev
-13.1%
look: 4 | smell: 4 | taste: 3.5 | feel: 3.5 | overall: 3.75
650 mL bottle poured into a snifter. 2013 bottle.
Appearance - Black body. Medium khaki head. Lots of surface wisping.
Smell - Lots of bourbon. Oak. Kinda nutty malts. Milk chocolate. A little lactose, but not a lot.
Taste - Chocolate up front. Lactose comes through too, which I don't love. Kinda nutty malts and some oak. Bourbon is much stronger in the finish.
Mouthfeel - Medium heavy. Kinda sweet.
Overall - Better than I expected it to be, especially for a milk stout.
★
489 characters

4.27
/5
rDev
+0.2%
look: 3.75 | smell: 4.25 | taste: 4.5 | feel: 3.75 | overall: 4.25
Vanilla, coconut, lactose, light oak and cherry skin. Balanced and smooth. Dry finish. As it warms completely a bunch of coffee notes come out to play. Delightful.
★
163 characters

4.45
/5
rDev
+4.5%
look: 4.5 | smell: 4.5 | taste: 4.25 | feel: 5 | overall: 4.5
22 oz bomber courtesy of fthomasl pours a rich black with a fluffy brown head. Excellent retention and lace, a good looking brew. Bonus points for a badass label.
Nose has quite the bourbon on it, lots of chocolate and a nice sweetness.
Wow, im pretty damn impressed...the bourbon character with the sweet lactose is very interesting. Lots of chocolate here...not a whole lot of wood. The mouthfeel is perfect - thick velvet, smooth and low carbonation. They had this on nitro at the brewery, I can imagine that would be even better. This is well worth seeking out. I like regular Temptress quite a bit, and this is a big improvement on that.
★
644 characters

4.29
/5
rDev
+0.7%
look: 4.5 | smell: 4.25 | taste: 4.25 | feel: 4.5 | overall: 4.25
Finally cracked my bottle.
Pours out a little more aggressively than expected. Big thick fluffy tan head constructs itself atop a dark black body. Lacing aplenty.
Served fairly warm reveals tons of barrel character on this beer. Toasted coconut is prevalent which always gets me in the mood. Vanilla, wood, bourbon, chocolate, and a little roast.
Thick and smooth which I love about the Temptress. The big barrel presence transfers deliciously from the nose. A little bourbon flavor and heat in the back of the throat. Sweetness that gets the lips sticky.
So far my fav variant of this great stout. Really want that raspberry bba version now though.
★
656 characters

4.73
/5
rDev
+11%
look: 4.5 | smell: 4.5 | taste: 5 | feel: 4.75 | overall: 4.5
RE REVIEW:
Drinking a 2013 on tap at the 2014 release party.
The barrel is really strong in this, loads of bourbon, sticky on the lips. The beer has some awesome dark fruit stuff going on in it too I haven't seen before in the 4-5 times I've had this, almost barleywine like. Vanilla comes through strong too, which is great. Top notch stuff here for sure. This aged fantastically. Glad I still have two bottles of it left.
~~~~~~~~~~~~
UPDATE:
Poured from a bottle into a Jester King "Wine" glass on 2/1/14.
Most of what I said in the old review stands, but the lack of bourbon flavor was no longer a problem for the bottled version. I got loads of bourbon vanilla flavors in both the nose and in the taste of the beer. This is the bourbon aged stout I was expecting. My tongue was actually burnt from hot coffee when I did the original review, and BBT wasn't the only beer that seemed to lose all barrel flavors when I tasted it with my burnt tongue. The normally whisky-forward Ola Dubh 16 was just as barrel-less. With my now healthy tongue, and from the bottle instead of on-tap, I'm re-rating taste from 4.00 to 4.75.
~~~
ORIGINAL REVIEW:
Enjoyed on tap at the brewery at the BB Temptress release party 12/7/13. Reviewed from notes. Served in a beautiful Bourbon Barrel Temptress 2013 snifter.
Appearance: A dark brown almost black body, with a moderate head the color of malted milk. Head sticks around for a tiny bit and leaves around some thick lacing.
Smell: Typical lactic and roasty dark chocolate smell I get from the normal Temptress. I'm not getting much in the way of bourbon character here, but it smells great anyways.
Taste: Where's the bourbon? Unfortunately a weak point, relatively speaking. Still great, lots of bitter dark chocolate and sweet, milky sugar. But I don't get a clear bourbon flavor. I don't notice any obvious difference from the regular Temptress here. Perhaps enjoyed side by side I could find the difference, but I did not have that luxury.
Mouthfeel: Thick and full bodied. The beer sticks around quite a while too, like a good stout should.
Overall: Definitely a very solid beer here. But it wasn't obvious to me that this was Bourbon barrel aged.
★
2,204 characters
4.29
/5
rDev
+0.7%
look: 4.25 | smell: 4 | taste: 4.5 | feel: 4.25 | overall: 4.25
2013 bomber
A- Jet black, medium vanilla lacing ring minimal legs. No gumming up the glass when swirling around.
S- Malt roast up front, charred dark fruit after that, minimal barrel nose; and no vanilla to speak of on nose. Lactose sugar in present.
T- Lactose milk stout, vanilla is way more present in the taste, charred dark fruit and toffee in background. Well done on taste
M- Thin for the style, of course two of the three in this category come from CCB. Carb is perfect; it shows a lot of carb but doesn't punch you in the throat.
O- This is a well done BA sweet/milk stout. I never heard of it! Thanks thread and Ronn!
★
634 characters

4.65
/5
rDev
+9.2%
look: 4.5 | smell: 4.5 | taste: 4.75 | feel: 4.5 | overall: 4.75
A - Pours pitch black, nice head with obvious lacing. Looks like a solid stout so far
S - bourbon up front distinguishing this from the normal temptress. Vanilla, cocoa, little mild chocolate and coffee on the back.
T - It matches the greatness of the smell 100%. Bourbon, oak, coffee and a little stinger milk chocolate than on nose.
M - sits heavy as a stout should with carbonation that keeps it bright
O - Temptress is one of the beers that I believe puts Dallas on the beer map an this twist is an addition to the greatness. Will not be bottled until 2014 but worth searching out for sure.
★
601 characters

4.63
/5
rDev
+8.7%
look: 4.5 | smell: 4.5 | taste: 4.75 | feel: 4.25 | overall: 4.75
A - Pours midnight black with a cocoa colored head. Very nice lacing and strong head retention.
S - Up front there is definitely bourbon, vanilla, milk chocolate, and you can smell some sweet malt and subtle hint of coffee beans
T - The taste is phenomenal! It follows suit of the nose with the bourbon, vanilla, oak, milk chocolate, sweet malt, and there is a very mild coffee presence as well
M - The mouthfeel is just a touch thin if I'm being picky, but on the other hand I think it adds to the drinkability. I drank a couple of these and they went down so smooth. Especially for a 9+ ABV
O - Overall, I believe this one is right up there with the best barrel aged beers Texas has to offer. Lakewood has really made something great here. I highly recommend seeking this one out.
★
794 characters
3.98
/5
rDev
-6.6%
look: 4 | smell: 3.5 | taste: 4.25 | feel: 4 | overall: 4
Sampled on tap at the bearded lady in FW. Pours black as night- or at least in this light. Just a hint of discernible head that leaves a bit of nice lacing. Just a bit of vanilla beyond the obvious bourbon the nose, but to be fair my lack of patience did not allow this beer to warm appropriately. Taste was much more well rounded with nice cherry, raisen, prune, vanilla and dry oakiness rounding out the bourbon notes. Mouthfeel is almost slick.
★
452 characters

3.27
/5
rDev
-23.2%
look: 4 | smell: 3.25 | taste: 3 | feel: 4 | overall: 3.25
Maybe got a bad bottle or something. Not as flavorful or sweet as expected. I'm going to try another and amend the rating if needed. Slight tart finish also maybe from an infected bottle? The regular Temptress is really good but this one fell short. The bottle design and box are cool though. Will give this one a second chance in a day and rewrite the review if warranted.
★
373 characters

4.49
/5
rDev
+5.4%
look: 3 | smell: 4 | taste: 5 | feel: 5 | overall: 4.25
I did not receive the head or lacing I was hoping to get out of two pours.
The bourbon and coffee is strong with this one. In my personal taste, it was too much coffee for me. I also got some vanilla and caramel. With a nice warm sensation as a finish.
full review: http://wp.me/p5urG4-fK
★
288 characters
Lakewood Bourbon Barrel Temptress from Lakewood Brewing Company
90
out of
100
based on
13
ratings.