Dismiss Notice
Dismiss Notice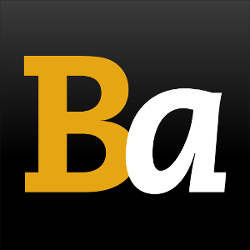 Join Our Email List →
And we'll send you the latest updates and offers from BeerAdvocate, because knowing is half the battle.
Dismiss Notice
Shoreline Beverage
Reviews: 53 | Visits: 61
3.65
/5
rDev
-19.6%
when driving past, didnt seem like much to look at. once i got inside it got a little better. i didnt get the service i had expected. being new to the beer world, i dont know too much about what i was looking for but i went for the blue point. they didnt really help me find much else. their selection was pretty good, there was alot to choose from. maybe if i would have went in there with more knowlege about beer than i had went in there with, i would have been more pleased, but i was looking more for service and help with what i was buying. i went in there wanting to try something new but couldnt decide what to try so i went for what i knew i liked.
★
657 characters
3.1
/5
rDev
-31.7%
As the other reviews state, the selection here is very impressive.
The problem is that the proprietor is not a stand up businessman. I usually get my co2 tanks filled at a fire extinguisher place in Northport (Ken-Mar) but seeing that Shoreline now has co2 I thought I would pay a little extra and pick it up closer to home. I go to get it filled and find out it is a tank exchange, not a fill. I somewhat reluctantly hand over my tank and receive another in its place. A month later the tank is empty. It normally takes me over a year before I need a refill. I bring it in to see what gives, thinking that maybe they accidentally gave me an almost empty tank. Stew thinks for a moment and tells me to bring it to Ken-Mar and tell them the story, stating that they won't know that they didn't fill it for me.
What kind of businessman pawns their problem off on another company? Keep in mind that this is the same guy who "accidentally" oversold a beer fest a few years ago by something like 3 times that amount of tickets than the venue could hold.
In the end I went to Ken-mar and paid the normal price but told them what Stew said to do. Turns out that the tank I got in the swap needs a washer where mine had one built into it and that is why it ran out so quickly.
Not being a fan of shady people I will not be back there unless I need something I can't get elsewhere.
★
1,376 characters
2.8
/5
rDev
-38.3%
I was here a few times in the last year or two and was impressed by the selection and appearance of the place. Yesterday, I stopped in to show a friend and it seems the selection of craft brews has shrunk considerably. Now most selections higher in ABV are marked as such..WOW 10%!
I'll cut to the chase here..A sixer marked at $8.49 rung up at $13.49..I told the clerk and then proceeded to show him the tag. He said he could take something off but not sell it for $8.49 since he doesn't sell that many of that particular beer..This place left a worse taste in my mouth than Corona! Thumbs down!
Lastly regarding freshness..How well does any beer keep on a shelf in 85° heat?
★
679 characters
Shoreline Beverage in Huntington, NY
99
out of
100
based on
53
ratings.