Dismiss Notice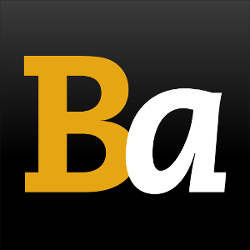 Site Performance Updates: We're aware of the nightly site outage, and working on resolving the issue.
Abita Select Oatmeal Stout
| Abita Brewing Co. BEER INFO
Brewed by:
Abita Brewing Co.
Louisiana
,
United States
|
website
Style:
Oatmeal Stout
Alcohol by volume (ABV):
not listed
Availability:
Limited (brewed once)
Notes / Commercial Description:
No notes at this time.
Added by theboozecruise on 12-01-2008
This beer is retired; no longer brewed.
Reviews: 8 | Ratings: 14
3.61
/5
rDev
-1.6%
look: 4.5 | smell: 3.5 | taste: 3.5 | feel: 4 | overall: 3.5
Served a rich black with a dark tan head that rests on top for a while and gives good lacing. A very nice looking beer.
Smell. Malty smells really come out, and is chocolaty and roasted smells. I also get something that seems similar to a sharp hoppy smell, but it doesnt seem like a typical hop characteristic...i'm not sure what it is. But overall i like the aroma.
Taste. The chocolate flavors come out strong to me, and roasted malts flavors are really present to. I was hoping for something that was a little creamier and smoother with the oats, but this one seems a little bit rough around the edges.
Mouthfeel. Body is pretty full with lots of carbonation. As the carbonation is released the body thins out some and becomes just a little slick.
Overall, i like this one, but it's richness leaves me only able to drink about one pint of it at a sitting. I really like the appearance, the chocolate notes and the level of carbonation, but i wish it was a little smoother, and wish the dominant flavors of the chocolate and roasted flavors were a little lower and i could get other characteristics. I think this is a good one to have, but not one of my favorites from their select line.
★
1,195 characters
More User Reviews:
3.48
/5
rDev
-5.2%
look: 4.5 | smell: 4 | taste: 3 | feel: 3.5 | overall: 3.5
Being a big fan of the Abita Select draft line I was excited to try this Oatmeal Stout recently. I must say I was a bit disappointed though.
The appearance was great, very dark brown/black color, with a beautiful tan head that retained itself throughout the pint. What I didn't care for was the "thinness" or watery mouthfeel and the somewhat bitter or stale aftertaste. Despite the beautiful look, the taste just didn't match up imo. Tasted like it had been sitting out to long, or possibly dirty lines?
★
506 characters
3.85
/5
rDev
+4.9%
look: 4 | smell: 4 | taste: 4 | feel: 3.5 | overall: 3.5
On tap at the brewery. Pours a very dark brown with a thick, billowing tan head that has great staying power and lacing. Smells strongly of dark malts. Very earthy with little sweetness. The taste is quite similar; all dark, roasty, stony malt with little chocolate or toffee. Bittering later on, giving a nice, dry finish. Mouthfeel wasn't terribly thick, but on par for an oatmeal stout of this strength. Overall, a very nice example of an oatmeal stout, and one of my favorite Abita beers so far. It's a shame this won't be bottled.
★
535 characters
3.34
/5
rDev
-9%
look: 4.5 | smell: 3 | taste: 3.5 | feel: 3.5 | overall: 3
I waited 20 minutes at the Abita Brew Pub for the perfect pour. It was worth it as the appearance was wonderful--black with a thick, creamy cafe au lait head. Good head retention & significant lacing.
The smell was rather flat, just some burnt coffee malts. The taste was bitter toasted coffee malts and some dark chocolate, but the sweet oat & caramel characteristics that I expected from an oatmeal stout were missing. Kind of a bitter medicinal aftertaste. Mouthfeel was carbonated, crisp, somewhat thick.
This was not as drinkable as I had hoped. It should have been less burnt & bitter, but sweeter.
★
608 characters

3.4
/5
rDev
-7.4%
look: 4 | smell: 4 | taste: 3 | feel: 3 | overall: 3.5
@ Barley Oak for ACBW. Oatmeal Stout from 2009.
Pours Pitch black, with the faintest red edges. Head was dark tan, and fluffy.
Aroma had some nice chocolate and roasted malts and coffee.
Taste was nice, but didn't wow. Roasted malts, light chocolate, and hints of oats, a and coffee.
Feel was creamy, but medium in body at best. Could have been thicker. Smooth and clean though.
Overall, it was good, but disappointing. Im not sure age has done anything particularly fantastic to this. Glad I had it though.
★
524 characters
4.17
/5
rDev
+13.6%
look: 3.5 | smell: 4 | taste: 4.5 | feel: 4 | overall: 4
I had one of these by accident, when I ordered an Abita Abbey Ale at the Chimes, only to discover the Abita Select had rotated to the new Oatmeal Stout.
I've gotta say, Abita keeps exceeding their regular lineup with their select brews. This one has all the makings of a delicious oatmeal stout. Chocolaty, a little maltiness, a definite bitterness, all well balanced.
This is a very easy to drink stout, it might have ended up on my table by mistake, but I was quite pleased.
Memo to Abita... might want to take these select beers and put the same craftwork and care into the regular brews!
★
595 characters


4.13
/5
rDev
+12.5%
look: 4.25 | smell: 3.75 | taste: 4.25 | feel: 4.75 | overall: 4
3.3
/5
rDev
-10.1%
look: 3.5 | smell: 3.5 | taste: 3.5 | feel: 2.5 | overall: 3
A - This beer was presented with a dark brown color that had a slight tan head that did not retain well and left minimal lacing around the glass
S - On the nose, there was a slight roasted malts character with a bitter chocolate highlight, some fleeting malts
T - The taste of this beer was everything I expect from an Oatmeal Stout, bitter chocolate, some roasted, smokey hints, oatmeal. The thing is that they were not as strong as other beers in this style.
M - The mouthfull was the killer for me, very light bodied, but good carbonation for the style
D - Trying not to sound like an Abita hater here, this beer did not do it for me, as an Oatmeal Stout. This was not a bad beer, but to me Oatmeal Stout means that there are certain characteristics that it should hit, and they all fell short for me.
★
808 characters

3.73
/5
rDev
+1.6%
look: 4 | smell: 3.5 | taste: 4 | feel: 2.5 | overall: 4
Had this on-tap at the Abita brew-pub in Abita Springs, LA. This poured an extremely dark brown color with pillowy white head that hung around forever. Aroma was of roasted malt and oats. Taste was similar and very nice. The one downer for this beer was the watery, thin mouthfeel. Drinkability was really good despite the bad feel.
★
332 characters
Abita Select Oatmeal Stout from Abita Brewing Co.
-
out of
100
based on
8
ratings.