Dismiss Notice
Dismiss Notice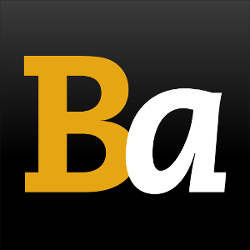 Join Our Email List →
And we'll send you the latest updates and offers from BeerAdvocate, because knowing is half the battle.
Dismiss Notice
Dihos Dactylion
- Avery Brewing Company
| | |
| --- | --- |
| Educational use only; do not reuse. | |
Reviews: 65 | Hads: 137
4.11
/5
rDev
+1.7%
look: 4.5 | smell: 3.5 | taste: 4.5 | feel: 4 | overall: 4
Poured from a 12oz bottle into that trusty shaker glass--again. Poured a amber/brown color with no head to speak of. Tartness and funk on the nose; taste was great: sour cherries, malt, and wood with a little funk thrown in. Avery has done some nice things with their BA releases; looking forward to their next one.
★
315 characters
4.42
/5
rDev
+9.4%
look: 4 | smell: 4.5 | taste: 4.5 | feel: 4 | overall: 4.5
Had tonight at Avery's. Pours cherry colored brown with a thin, tan head. Crazy nice nose of dark fruit and apricots. Mmmm...love sticking my nose in this one. Balanced flavors of barrel wood, sweet cherries. sour funk, straw and citrus. Finishes mildly dry. A very nice wild ale /sour and another winner from Adam and the crew.
★
328 characters
3.98
/5
rDev
-1.5%
look: 5 | smell: 4.5 | taste: 3.5 | feel: 4 | overall: 4
Poured from the bottle into my Lost Abbey stemware.
Pours a beautiful clear, copper red, with a thick inch of tan head that is leaving behind gobs of lacing. Bubbles are very easily seen racing up the edges of the glass to keep the head lasting. The head does last the entire time as well. By far the most impressive looking sour ale I've seen. Excited for this one.
Smell is exactly like a glass of fine red wine. Very strong oak aromas with huge bursts of dark fruits coming through. There's actually not much acidity in the nose. Just a nice little tingle at the end of a huge breath in.
Taste is extremely oaky. It kind of works though. It covers up a lot of the complexity that I was getting in the nose, but it was still a great base flavor to have.
Good mouth feel with the nice dry finish you'd expect in a glass of cabernet. Medium to full bodied with slightly high carbonation, but it made this 10.3% extremely easy to drink. Quite a refreshing beer for such a high ABV.
I've been craving a good wild ale for a good week or two now, and I'm really glad I chose this one to get my fix. I have a few more bottles of this and I'm really curious to see what some time will do to this beer. Highly recommend giving this one a shot.
★
1,243 characters
4.2
/5
rDev
+4%
look: 4 | smell: 4 | taste: 4.5 | feel: 4 | overall: 4
Served at SAVOR on tap into the SAVOR glass
A - A bricky reddish body with an offwhite head that yeilds decent lace.
S - Great yeasty character on the nose. There is some nice fruit notes in the nose as well - A little bit of cherry. I also pick up some oaky tones on the back end.
T & M & D - A good berry and cherry flavor in the beer. There is a great wine character to the beer as well with good oak notes and some great yeasty tones. The beer is very crisp with the perfect level of acidity. The mouthfeel is great as the beer is medium to light bodied with great carbination (all aspects that play off the crisp nature of the beer.)
O - I sat at this table at SAVOR and talked to the guy pouring and stayed there for a while - Why - Because I had 3 glasses of the stuff - So good! Get your hands on some.
-Cheers
★
823 characters
4.29
/5
rDev
+6.2%
look: 4 | smell: 5 | taste: 4 | feel: 3.5 | overall: 4.5
Poured into my new belgium snifter from a 12 oz bottle. Bottled FEB 11 2011.
A- Pours a slightly hazy yellow-orange with some slight red notes. Creamy off white head swirling around in the glass. Small amounts of lacing on the glass. Looks to be glowing a red color when held to the light.
S- Super funky, nose hair curling, acidic vinegar. Amazing. Past the sourness is an amazing plethora of red wine, green apples, sour cherries, oak, berries, lemon, sweet grapes, more oak. Smells amazing.
T- Not as tart as the nose suggests, but sour as shit nonetheless. Onslaught of tart cabernet, cherries, green apple peels, buttery oak, a little bitterness, and a lingering tartness. A little bit of warming alcohol in the stomach. Hides the 10+% abv well.
M- Mouth puckering dry, thin, good carbonation.
O- Another amazing sour from Avery.
★
840 characters

4.6
/5
rDev
+13.9%
look: 4.5 | smell: 4.5 | taste: 5 | feel: 3.5 | overall: 4.5
Thanks to Choice City Butcher for stocking up on this-- Allowed me to try a 12oz bottle, months after Avery's release event. I poured into a tulip glass.
A -- Pours a gorgeous cloudy auburn color with a swirl of solid carbonation. Nice fizzy beige head of about one-half inch.
S-- Sourness, grape, blackberry, blueberry, Cab Sav. Slight oakiness.
T-- Wow. Bitter, tangy melon flavors. Hint of cantaloupe on the finish. The heavy alcohol is part of the experience. Not for the timid. You've got to love beer and red wine.
M-- Medium bodied and somewhat creamy. Well carbonated from the get-go and the carbonation is pretty relentless. Nice quick finish leaves you feeling puckered and wanting more-- but not too much more.
O-- I estimate this bottle had been aging for four months or so. That must have helped. I bet I would like this beer anyway, but it seems to be aging very well. Excellent. I tend to like Avery's experimental stuff, and this is another feather in their cap.
★
988 characters
4.32
/5
rDev
+6.9%
look: 4 | smell: 4.5 | taste: 4.5 | feel: 4 | overall: 4
Bottle to tulip. Liiks good; like a barrel-aged ale. Smells and tastes excellent. The sour and the cab-barreled wood complement each other nicely. Mouthfeel is good - warm though. Overall, a good beer. It borders on excellent, but not at $9/12 oz. bottle.
★
255 characters

3.83
/5
rDev
-5.2%
look: 4 | smell: 3.5 | taste: 4 | feel: 3.5 | overall: 4
Pours a striking amber with a orangish hue. White head drops fast in my snifter leaving a bubbly crown. Good looking beer.
First thing I notice in the nose is the wine influence of the barrel. Notes of cabernet mixed with wood and subtle cherry.
Taste is strawberry, vinegar, tart cherries, all in a funky barrel finish. Alcohol only shows up with a slow warming feel.
Mouthfeel is decent. Carbonation is good but I found the body to be a ad syrupy.
Overall another quality effort in Avery's barrel-aged series.
★
515 characters

4.12
/5
rDev
+2%
look: 4 | smell: 4.5 | taste: 4 | feel: 4 | overall: 4
Pours hazy amber with a khaki, fizzy loose head that dissipates quickly. Noses of tart cherries. Starts very sour, lingers with fruity middle (cherry, raspberry?), finishes tart and dry. Carbonation maintains throughout. Crisp mouthfeel. Pungent and strong. One of the better sour ales I've tried.
★
297 characters
4.09
/5
rDev
+1.2%
look: 3.5 | smell: 4.5 | taste: 4 | feel: 4 | overall: 4
Aroma is of cherries and raspberries. Some hints of Cabernet sauv from the barreling. Appearance is beautiful glowing golden amber that is somewhat translucent. Head is a tan white that laces the rim of the glass. Taste is somewhat tart and slightly vinegary sweet cherry/ Rasperry, The cab sauv taste just peeks it's head in to say hello and then is gone just as quick. Palate is fizzy, sour and has a long delightful finish that holds the taste of wine and berries. Overall one of the best sours I have had. At 10% alc this is also one of the stronger sours I have had.
★
573 characters
3.8
/5
rDev
-5.9%
look: 3.5 | smell: 3.5 | taste: 4 | feel: 3.5 | overall: 4
I've had 3 bottles of this brew so far. 2 were chilled/ fridge temperature & 1 was straight from the cellar. I feel it's best served at cellar temp. It was very closed in aroma and taste when chilled.
Poured into my Petrus triple glass. Nice rose petal, copper color with a light frothy head of foam. On the nose I get, well I get rum and fresh cut pineapple, very tropical. Even a bit of cantaloupe or honeydew. Oak is there, smells tart somewhat acidic, with fresh cherries & strawberries. Some taninns from the wine barrels are evident. I know the wine barrels used for aging are from the famed Plumpjack winery in California, which I believe the barrels held Cabernet. I'm not picking up alot of Cabernet aromas though, no lead pencil, cedar box, or dark currant.
Fresh strawberries and cherries are more pronounced in the palate, still fresh pineapple there as well. Oak, a little vanilla, buttery. Toasted bread or marshmallows. Tart, but not very sour or acidic, fresh crab apples. Tropical fruit all the way through. Has the feeling of a rum & pineapple juice coxtail. Light to medium in body, very easy to drink. ABv is hidden well for almost 11%. Tart red fruit, grape skins? Stawberries in the finish, with noticeable oak and tannins. Not overly complex, but unique.
The more I drink this I think of a Rose wine from the Tavel region of France, interesting.
★
1,373 characters

4.62
/5
rDev
+14.4%
look: 4.5 | smell: 5 | taste: 4.5 | feel: 4.5 | overall: 4.5
Had at the Meddlesome Moth in Dallas. Was able to have a bottle a few days after their Avery Experience Dinner. Split with a friend and chose this over the Depeuceluce due to the fact that this had Cabernet undertones. We were not disappointed.
Aroma is very strong Cab. Basically it smells just like a red wine. Taste begins the same, but the sour notes, fruit (cherry) and the carbonation take over.
Overall, this is an excellent beer from start to finish. I highly recommend this!
★
486 characters
4.13
/5
rDev
+2.2%
look: 4.5 | smell: 4 | taste: 4 | feel: 4 | overall: 4.5
A: poured into a tulip dihos pours a dark copper with a red hue quite a bit of head that dissipates pretty quick leaving nice lacing.
S: funk! smells of tartness, brett, cherry and a bit medicinal.
T: quite a bit of cherry on this one, first taste very tart with a long finish.
M this one has quite a bit of carbonation, nice amount of bubbles coming up throughout the entirety, finishes pretty dry.
O: overall this is a great beer for sour fans and even if you don't like sours you should be able to enjoy this beer thoroughly. the 10.74% is masked very well.
★
566 characters
4.1
/5
rDev
+1.5%
look: 4.5 | smell: 4.5 | taste: 4 | feel: 4.5 | overall: 3.5
Poured into my Avery's stemmed glass.
A: Darker ruby red until held up to light then a medium dark brownish red. Slight off white head that dissipated quickly leaving a thick ring.
S: A fruity, funky slightly sour nose.
T: Smooth sweet to tart sour with a slightly funky tomato linger (not in a bad way).
M: Good carbonation all the way through, good sharpness to it.
D: I couldn't see myself drinking more then one glass of this in one sitting.
Another fine limited release from Avery.
★
492 characters

4.42
/5
rDev
+9.4%
look: 4 | smell: 4.5 | taste: 4.5 | feel: 4 | overall: 4.5
You know when you pop this that you have something special. Darker than I expected; almost like a burnt sugar color. Even a careful pour left our beer a little cloudy, but we didn't mind.
The nose is definitely something that starts the excitement in you if you are a fan of all things sour. You can feel it in your palate from a few inches away, but there is also a boozey quality in the nose.
The Cab barrels bring out a very earthy and slightly fruity quality in the beer. The alcohol hits you on the way out, just a sharp little note on the finish. You get an almost "terroir" flavor from the beer, because the wine comes out a lot (we had it pretty fresh). Good stuff
★
675 characters
Dihos Dactylion from Avery Brewing Company
90
out of
100
based on
65
ratings.