Dismiss Notice
Dismiss Notice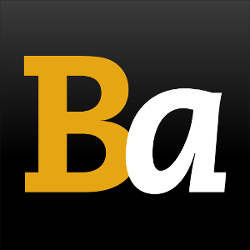 Join Our Email List →
And we'll send you the latest updates and offers from BeerAdvocate, because knowing is half the battle.
Dismiss Notice
What Cheer Tavern
Reviews: 12 | Visits: 17

3.43
/5
rDev
-18.7%
vibe: 2.25 | quality: 4 | service: 2.75 | selection: 3.75 | food: 3.75
I agree with another reviewer - if you're not a regular, they let you know it. Especially if you're sitting at a table - service goes down the drain and the barkeep leaves the bill on the counter so you have to fetch it.
Nice beer selection, lots of local stuff. Very clean inside. I've been a couple times and will definitely go back despite the negative comments. I hope to revise my review very soon!
★
406 characters
4.91
/5
rDev
+16.4%
vibe: 5 | quality: 5 | service: 5 | selection: 4.75 | food: 4.75
I really like this place. Nice customers and staff, good beer and a far out menu. A little small, but huge back patio where you can drink and smoke. Good music playing and a nice group at the bar. There was a game of corn hole being played out back the last time I was there.
★
277 characters

3.24
/5
rDev
-23.2%
vibe: 1.5 | quality: 4 | service: 2.25 | selection: 4 | food: 3.25
Good vibe in the warm weather when you can escape to the back patio from the unwelcoming stern shoulders from within. Been 10 times. Not a regular and they let us know they know it. Bartender included. Good beer selection. Just prices. Fresh kegs. Weak company.
★
261 characters
4.75
/5
rDev
+12.6%
vibe: 5 | quality: 5 | service: 5 | selection: 4 | food: 5
This place has some of the best local selections in town. A little small, but comfortable and inviting and plenty of parking. Only 12 taps which usually feature 3-4 IPAs. Loved the wings and pickle bowl. Can get a bit crowded on a Friday, other than that, pretty easy to get a seat. Huge patio which allows dogs. Worth the short drive from downtown.
★
349 characters
4.75
/5
rDev
+12.6%
Nice local craft beer selection with a focus on IPA's. Which is fine by me! 12 taps including 2 nitro line. Recently had the Revival White Electric on Nitro and it was very good. Place seems to get hard to find beers including stuff from Maine Beer, Founders and the elusive line of Proclamation from Rhode Island. As others have said there is an interesting selection of pub food and some of the best chicken wings I have ever had.
★
432 characters
4.52
/5
rDev
+7.1%
vibe: 4 | quality: 4.75 | service: 4.5 | selection: 4.5
Great little spot on Allen's ave past Barstow. Lots of locals plus great revolving taps including BCBS, dirt wolf, Limbo, founder stuff etc. owner seems real cool and knowledgable about the products. Wish it wasn't so crowded with JWU students though because it can get rowdy. Have I try the food at some point because it looked great. Last time I was there the owner was playing all 80s metal. I like that.
★
407 characters

4.38
/5
rDev
+3.8%
vibe: 3.5 | quality: 5 | service: 4.5 | selection: 4 | food: 4
Great pub worth the trip south past the docks in Providence. Owner operated and friendly, this pub offers perhaps the best selection of local RI beers available in the state. There's always at least six (or 12) taps devoted to beers from Revival, Foolproof, Bucket, Gray Sail, etc. and the remaining taps feature strong regional varietals. No "usual suspects" rounding out the line up here. The food is strong and homemade, featuring some interesting Asian takes on bar food. Step outside the ordinary downtown establishments and experience the Cheer!
★
551 characters
4.73
/5
rDev
+12.1%
vibe: 4 | quality: 5 | service: 4.5 | selection: 5 | food: 4.5
This bar has cornered the local market on beers. It's a nice neighborhood beer bar located near the JWU Harborside campus. It has about 15 stools at the bar and a handful hightop tables and chairs. There are 3 HDTVs and a back patio with several more tables. There are about 12 beers on tap from all the local breweries. Revival (Sean is often seen here), Foolproof, Grey Sail, Buzzards Bay, Gansett are almost always on tap here. They also usually have Founders, Uinta, Victory, BBC, etc. on tap. The prices are always either $5 or $6 bucks. The have a full bar and wine as well. Dave the owner/bartender is a cool guy who will chat with you as soon as you sit down. His wife is a great cook as the food menu is limited, but the wings, sliders, nightly specials are excellent. Get the bacon wings! If you are in the area, be sure to go here. It has been a regular hangout for myself since it opened a year ago.
★
911 characters

4.75
/5
rDev
+12.6%
vibe: 5 | quality: 5 | service: 5 | selection: 4 | food: 5
Great little bar in Rhode Island that focuses on local craft beer, local spirits and interesting bar food. I've had beers that I've never seen anywhere else. Dave is knowledgeable about the beers and uses the correct barware for serving them. His wife is a great cook and has interesting sliders, poutin and wings (bacon wings are awesome). They also have duck bacon on the menu occasionally.
There is no parking lot, however there is plenty of parking on Narragansett Blvd and the side streets.
If you're in the area I would strongly recommend you take a chance on heading into the What Cheer Tavern. You won't regret it.
★
625 characters
4.7
/5
rDev
+11.4%
vibe: 4.5 | quality: 4.75 | service: 5 | selection: 4.5 | food: 4.5
Nice vibe at this small craft beer bar, a welcome addition to Providence. Husband, Dave bartending and his wife in the kitchen. Food was very good and the beer selection though not huge, great quality selection from local brewers.
Place was very clean, nice friendly cliental. Can't wait to have an excuse to visit again, note it is closed Sunday and Monday.
★
359 characters

4.13
/5
rDev
-2.1%
vibe: 4 | quality: 4 | service: 4.5 | selection: 4 | food: 4
Totally missed that this placed opened and it took my friend in Germany to alert me to its existence. Located on the corner of Allen's and New York Avenue, What Cheer has a nice neighborhood vibe. Seating consists of an L-shaped bar with 12-15 stools and a few hightop tables. With flat screen televisions in every corner, pretty much every seat provides a clear view of a tv. Eight taps and the big draw is that most are local. Offerings on draft consisted of BBC Coffehaus Porter, Uinta Hop Notch IPA, Revival Saison & Double Black IPA, Grey Sail Flying Jenny & Stargazer, Foolproof Backyahd IPA & Barstool Golden Ale. There was also a decent selection of small format bottles - Founders IS & Breakfast Stout, a couple Germans, Hoegaarden and a number of others I didn't take the time to peruse. If beer's not your thing, the bar is fully stocked with spirits as well as some wine offerings. Menu is somewhat limited, but I have to say that the chili was filling and quite tasty. Service was pleasant and prompt and I had the opportunity to speak with the owner who was quite friendly. Prices for drafts were pretty reasonable (most were $5, some were $6) and pours were all served in Shaker Pints. Definitely worth a visit if you are in the area.
★
1,249 characters
4.25
/5
rDev
+0.7%
vibe: 4 | quality: 4 | service: 5 | selection: 4 | food: 4
This is a pretty new place that has openned off of Allen's Avenue. Small bar and kitchen that focuses on local beers and with a limited menu of appetizers and some daily specials. The beer selection was well-done with drafts featuring Revival, Newport Storm, Trinity, Grey Sail and a few others. The selection rotates regularly. The pub has been doing different tasting and tap take over events. A nice addition to a part of Providence that did not have too much to offer. By the way, in a true RI way, the Tavern is easily found right off 95 off Allen's Ave across from the 'Big Rooster'.
★
589 characters
What Cheer Tavern in Providence, RI
92
out of
100
based on
12
ratings.