Dismiss Notice
Dismiss Notice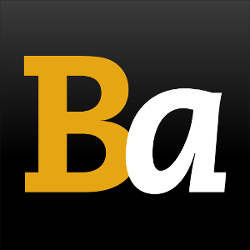 Join Our Email List →
And we'll send you the latest updates and offers from BeerAdvocate, because knowing is half the battle.
Dismiss Notice
Dragonsaddle
- Hoof Hearted Brewing
Reviews: 10 | Hads: 37

4.59
/5
rDev
+2%
look: 4.5 | smell: 4.25 | taste: 4.75 | feel: 4.5 | overall: 4.75
Thank you SomethingClever for this
12 oz can, canned 11/15, poured into a teku
A- A slightly hazy bright golden orange color with a four finger white head.
S- Piney, somewhat dank, some citrus, tropical fruits, mango, some floral/herbal notes, some caramel malts, no hints of alcohol.
T- Citrus/grapefruit rinds up front, some tropical fruits, mangos, melon, a light floral taste, and a solid caramel malt backbone all pulled together with a hugely bitter piney/resiny finish and the slightest hint of alcohol.
M- Smooth, medium body.
O- Well done, at 11.5% this beer is dangerous. The more I drink this the more I love it. Wish I could get this around me, very happy SomethingClever sent me two cans. Very easy drinking.
★
729 characters

4.31
/5
rDev
-4.2%
look: 4 | smell: 4.25 | taste: 4.5 | feel: 4 | overall: 4.25
12 oz can poured into snifter canned on 11/15
A: nice caramel color with superb clarity with a small white creamy looking head that looks like it laces very well
S: lots of pineapple herbal, stone fruit almost like overripe melons
T: mango,melon, pineapple with touches of resin and some light herbal taste almost no malts in this one just pure hops not very bitter for a Triple IPA
M: medium body on it but it has such a creamy texture for an IPA but it does not linger a lot on the tongue very clean though
O: This beer explodes with juicy fruit flavors but has such a dynamite body with the creamy body. You would never guess this was a Triple IPA it is not hardly bitter at all it drinks like a DIPA and the alcohol which is huge is completely hidden.
★
762 characters

4.67
/5
rDev
+3.8%
look: 4.25 | smell: 4.75 | taste: 4.5 | feel: 4.75 | overall: 5
12oz can from recent release (11/15/2015), thanks Ryan!
Slightly hazy marmalade-colored elixir poured into DFH chalice. One finger, tight, white bubbles crown the brew with thick lacing from top to bottom.
One heck of a nose on this one: starts with some not so subtle dank pine, spice and with a light swirl of the chalice the tropical fruit explodes!
The flavors meld together, locked in a death grip on the tongue of pine, mango, grapefruit, tangerine, producing a smooth bitterness that lingers.
Medium body??? For a triple of such ABV, seems ridiculous, as if the brewers captured some new technique that created an amalgam of hoppy delights without the alcohol burn.
Hands down the best triple IPA I have ever tasted! Bang! There it is. Can't believe that I put that down but it's no doubt.
★
801 characters

4.63
/5
rDev
+2.9%
look: 5 | smell: 4.5 | taste: 4.75 | feel: 4.5 | overall: 4.5
This. Beer. Kills.
So clean. Hop presence is undeniable in such a big boy. Tangy, juicy, drinks like a 8/9% iipa, but with more punch. This shit just rules. As far as triple ipa's go, of which I've only had a few (all green everything, hi-res, triple simtra) it wins. Nothing else to say bc triple ipa's are a limited category and I haven't had PTY, so have nothing that conquers to compare it to. I just think it's awesome though. Get it if you can. It won't disappoint
★
470 characters
4.71
/5
rDev
+4.7%
look: 4.5 | smell: 4.75 | taste: 4.75 | feel: 4.5 | overall: 4.75
Canned November 15, 2015 enjoyed November 16, 2015 in a Mad Elf tulip/snifter.
Look - Clear. Bright orange. Nice white lacing. Finger of head settles to a ring. Looks tasty. Not their usual musty/murky look in other top IPAs (Roller Blabe and Konkey Dong).
Smell - Dank with both pine and must. Citrus with grapefruit, orange, lemon, and mango. Little malt like in other triple IPAs.
Taste - Very citrus forward. Has nice pine and must to do a two way balance. Luckily those are the two aspects I like in an IPA. Vanilla. Where is the alcohol?
Feel - Smooth. Not overly carbonated. Tongue rips with bitterness but no burning alcohol.
Overall - I really wish I had Columbus Brewing Company Creeper to do a side by side. This is my favorite Hoof Hearted beer, with South of Eleven close second. Not a malty triple IPA (like Devil Dancer). Doesn't border on being a strong ale as other triples do.
★
901 characters
4.53
/5
rDev
+0.7%
look: 4.5 | smell: 4.5 | taste: 4.5 | feel: 4.75 | overall: 4.5
Tons of stanky fruit and earthy malts in the aroma, with a little bit of pepperyness
It is exploding Jerry Bruckheimer style with pineapple, mango, and red grapefruit. Slightly sour, but more sweet. The peppery kick comes through a lot here early. It closes out with a blast of pine and resin to put a little west in midwest. Very clean with a very subtle bitterness. The alcohol is not even remotely noticeable. It drinks like a 9% dipa.
Like most HH brews, the body is as smooth as a stoned Miles Davis. Great semi-chewy/fluffy feel.
I think this one is my new favorite of theirs, which is a lot in itself. A world class ipa, and one of the best Ohio has to offer.
★
672 characters

4.16
/5
rDev
-7.6%
look: 4 | smell: 4.25 | taste: 4.25 | feel: 4 | overall: 4
Canned 11/15/15. Consumed on 11/20/15.
L: Not as turbid as other HH IPAs. Gold, leaning towards copper, and clear.
S: Fruity and dank. Little to no booze or sweetness on the nose, which is impressive considering the 11.5% ABV listed on the can.
T: Again, my main impression is the lack of boozy sweetness, which is usually a problem when ABV gets this high on an IPA. Flavor otherwise follows the nose. Fruity and juicy with dank underpinnings. A bit of warming from the alcohol on the finish.
M: Bigger than most IPAs, which isn't a surprise, but not terribly taxing on the palate. That said, one of these is more than enough to finish me off for the night.
Overall, this ranks alongside All Green Everything as the best examples of the triple IPA style (a style which I generally find to be execrable, though I haven't had PtY). Because it's such a big beer, this is something that I only need to have once a year or so, but I do admire the fact that they were able to make something so huge and unwieldy as drinkable as they did.
★
1,034 characters

4.47
/5
rDev
-0.7%
look: 4 | smell: 4.5 | taste: 4.5 | feel: 4.5 | overall: 4.5
Blown away that this is considered a "triple ipa." I personally don't recognize the style but what I have had that advertises as such has been hard to finish. However, Hoof Hearted has crafted a very well done example of a high abv% beer bursting with great flavor and aroma. Wouldn't want to drink more than one in a sitting but that one is a treat. May or may not ever get the chance to try PtY but if I do, Hoof Hearted's Dragon Saddle and Columbus's Creeper have set the bar pretty high.
★
491 characters

4.94
/5
rDev
+9.8%
look: 4.75 | smell: 5 | taste: 5 | feel: 4.5 | overall: 5
Smooth, danky, mango, pineapple, grapefruit juiciness. Fresh pine and flowers with a little bit of funk on the back end. Dangerously easy to slug (barely detect any of the 11.2% abv). Has everything you could want in a DIPA. Definitely one of the best beers I've ever tasted.
★
276 characters
4.59
/5
rDev
+2%
look: 4.5 | smell: 4.75 | taste: 4.5 | feel: 4.75 | overall: 4.5
One of the best of the style I've ever had, dangerously drinkable for the 11%+ abv, and without the malt bomb flavor that many other TIPA's have. Very comparable to All Green Everything and the clean hop aroma and taste come through almost as well Boneyard's Notorious.
★
269 characters
Dragonsaddle from Hoof Hearted Brewing
92
out of
100
based on
10
ratings.