Dismiss Notice
Get 12 monthly issues of BeerAdvocate magazine and save $5 when you select "auto-renew."

Subscribe now →
Dismiss Notice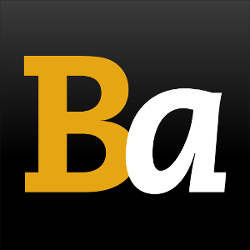 Join our email list →

And we'll send you the latest updates and offers from BeerAdvocate, because knowing is half the battle.
9th State Red IPA
- 603 Brewery
Reviews: 10 | Hads: 39

3.71
/5
rDev
+2.8%
look: 4.25 | smell: 3.25 | taste: 3.75 | feel: 3.75 | overall: 4
Pours a deep reddish brown with a huge fluffy tan head that leaves much lace on the way down my glass. Smells of bread, caramel, and a hint of chocolate with enough citrus to provide some contrast. Slight sulfur and alcohol detracts but is faint enough that I can get over it. The flavor is pretty solid with a sweet caramel maltiness providing a nice base. Pine and citrus hops layered on top with a hint of chocolate and earth. Medium body with a moderate level of carbonation and a sweet slick mouthfeel. Nice red ale with a hoppy edge.
★
539 characters

3.54
/5
rDev
-1.9%
look: 3.75 | smell: 3.5 | taste: 3.5 | feel: 3.75 | overall: 3.5
Poured from a bomber bottled on 8-4-13, served in a shaker pint, the beer is a dark, hazy, opaque, ruby coloring with some slow carbonation action in the body, and what looks like sediment throughout. Thin, surface coat of off-white head retains while you drink. Aromas of rich, roasted caramel, with hints of smoke and a backbone highlight of resinous, piney hops with a tangy citrus note. Flavors are rich and sweet forward, with some chocolate notes mixed in with the caramel and roast. Bitter and resinous hops build towards the tail end to bring some levity to all the richness, but is ultimately overpowered. You can glean some very subtle citrus notes, but not nearly as strong as in the nose. Robust, smooth, slightly creamy body, delivering a tangy, roasted, slightly bitter aftertaste. The finish has a tangy sweet linger left after the slick, smooth feel. Strong and solid, but a little cloying and oversweet.
★
920 characters
3.41
/5
rDev
-5.5%
look: 4 | smell: 3 | taste: 3.5 | feel: 3.5 | overall: 3.5
Pours a light khaki four-finger head that fades very slowly leaving a good lace. Opaque brown color. Good carbonation and medium bodied. Light grapefruit nose, flavor is grapefruit and some caramel. Light bitter finish. Bottled 11/14/2013, not cheap at $9.75 for a 22oz bottle from Barb's Beer Emporium Concord, NH.
★
315 characters

3.31
/5
rDev
-8.3%
look: 3.75 | smell: 3.25 | taste: 3.25 | feel: 3.5 | overall: 3.25
From the 650 ml. bottle. Sampled on March 6, 2014
It has a slightly hazy brown pour and decent tan head.
The malt character is indescribable. It is not sweet or nutty. It is sort of bready with a slight earthy hop note.
Medium body and fairly smooth.
The malts are forward in the taste too and the hop character for an IPA is quite muted. While this is easy to drink I do not see how it fits into either the IPA or the Red category. But maybe it does.
★
457 characters

3.16
/5
rDev
-12.5%
look: 4 | smell: 3 | taste: 3 | feel: 4 | overall: 3
22oz bomber purchased down the road in Derry, NH. Dark amber-red color, good head. Smells malty. Flavor is malty, bitter but also a little too sweet. not to my taste.
★
166 characters
3.58
/5
rDev
-0.8%
look: 4 | smell: 3.5 | taste: 3.5 | feel: 4 | overall: 3.5
A-red amber color with a nice off-white head and good lacing
S-bread, caramel, pine, light fruit
T-bready malt, caramel, pine, citrus, moderate bitter finish
F-medium body with moderate carbonation, crisp
O-an average red ale, easy drinking, but lacks good depth of flavor
★
276 characters

4.45
/5
rDev
+23.3%
look: 4.25 | smell: 4.25 | taste: 4.5 | feel: 4.75 | overall: 4.5
22 oz bomber bought at Gary's Discount Liquors in Portsmouth on 7/4/14, bottle had 3/24/14 date handwritten on it - about 3 months old.
This beer is a bomb, in a good way. Much less of an IPA, much more of a meal, or even a dessert. Very thick and luscious mouth-feel with a great "red" taste. Didn't get much of a hop bite at all, but lots of sweet bready maltiness. Thick head with lots of sweetness clumped on the sides of the glass. This was my first taste of 603 Brewery's beers and based on this beer, I look forward to trying the rest of their lineup.
★
559 characters
4.21
/5
rDev
+16.6%
look: 4.5 | smell: 4 | taste: 4.25 | feel: 4.25 | overall: 4.25
Poured into a 13 oz tulip glass, bottled 6/8/13. Pours a hazy reddish brown, with a beautiful light tan head, that leaves behind beautiful lacing. Smell apricot, tangerine, caramel, toffee, brown sugar, and pine hints. Taste is all of that, very nice malt to hops ratio. Citrus hops and sweet caramel malt. Body is medium large, plenty of life, not dry, and easy sipping. This is very nice, reminds me a little of Zoe Ale, a little sweeter.
★
440 characters
3.77
/5
rDev
+4.4%
look: 4 | smell: 3.75 | taste: 3.75 | feel: 3.75 | overall: 3.75
Picked up a bottle (handwritten bottled on date of 6-18-13; that's pretty cool) at Bert's in Hookesett. Figuring it's two months so the hops may have faded some.
Pours with a chunky head and modest lacing. Turbid caramel color. Nice looking beer and the smell is sweet and complex.
Sweet red malting as advertised and good hop bitterness balance, but it tastes more like an amber or an altbier than a full out IPA. The more I think about it, I would be very pleased with this as an altbier. I think about red IPA's and I think about G'Knight (aka Gordon) from Oskar Blues; not a fair comparison with this beer. Not as sticky a beer with the ABV aobve 7 but a very crisp and clean finish with good balance.
I would buy it again. Not the hop bomb of a lot of IPA's, but I'm not sure that I would call this an IPA. Haverhill Brewing used to make an altbier called Gestalt and I would rank this as more flavorful and pleasing.
Newer Review
Second bottle from March this time.
Much more hopped and still a rich red malty backbone. This was much better this time around. Still a nice deep red with fine head on top. Smooth with a pleasing bitterness on the finish. Tried their Cogway next to this one and liked this more.
★
1,221 characters
3.78
/5
rDev
+4.7%
look: 3.75 | smell: 3.75 | taste: 3.75 | feel: 3.5 | overall: 4
A - Dark slightly hazy copper body with three fingers of tan head. Nice retention and lacing.
S - Malt, caramel and cherries
T - Moderate citrus and slightly piney hops, earthy, cherry and smokey malts, and some banana notes from the belgian yeast.(The label doesn't mention Belgian yeast, but I'm fairly confident that is what's contributing to the typical Belgian flavors)
M - Medium body and moderate carbonation.
O - I really enjoyed this, though I'm not a much of a fan of the belgian styles. I definitely like seeing and supporting more local brewers in New Hampshire. It'd be great to see their Cogway IPA make it over to Portsmouth!
★
645 characters
9th State Red IPA from 603 Brewery
83
out of
100
based on
10
ratings.