Dismiss Notice
Get 12 monthly issues of BeerAdvocate magazine and save $5 when you select "auto-renew."

Subscribe now →
Dismiss Notice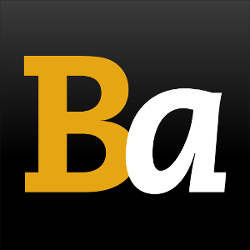 Join our email list →

And we'll send you the latest updates and offers from BeerAdvocate, because knowing is half the battle.
Dean Pacific Northwest Mahogany Ale
- SingleCut Beersmiths
Reviews: 15 | Hads: 103
3.67
/5
rDev
-5.4%
look: 3.75 | smell: 3.5 | taste: 3.75 | feel: 3.5 | overall: 3.75
Enjoyed on tap at Brouwerij Lane and another introduction to a new local brewery. Pacific Northwest hopped. A light reddish body, with a little head and lace. Big carbonation. Getting yeast and hops, also a little funky. Drinkable, not what I would expect from the style, still for me drinkable.
★
295 characters
3.74
/5
rDev
-3.6%
look: 3.5 | smell: 3.75 | taste: 3.75 | feel: 3.75 | overall: 3.75
a real hoppy red this one is. doesn't look too impressive, almost flat in the glass its served in, but smells and tastes great. a perfect mix of biscuit slightly caramelized grain, flavorful but not overbearing, and then heavy C type hops and oils and balancing bitterness. a lot more than I was expecting in a beer simply listed as an amber. there is some initial sweetness, brown sugar and specialty red malt it seems, then the start of the hops is leafy and vegetal, almost broccoli or steamed peas or something. turns quickly into the more piney northwestern thing, which makes sense with the name now. lots of body on it, and a bitterness carried out much longer than the finishing malt sweetness (which I prefer in the style). more carbonation than it looked like it would have too, I like the feel quite a bit. quite heavy overall though, it felt a little stronger than this, and as such probably fits the fall/winter calendar better than it might in warmer weather. good beer, but not the best of their work in my opinion.
★
1,030 characters

3.54
/5
rDev
-8.8%
look: 3.75 | smell: 3.5 | taste: 3.5 | feel: 3.75 | overall: 3.5
First had: on tap at Rattle N Hum, NYC, NY
Medium reddish-brown pour, partially translucent, topped with a small, dense, off-white head; moderate retention and lacing. Aroma of caramel malts, bready, herbal and floral hop notes. Similar taste, sweet caramel malts, toasted bread, floral and a bit earthy. Medium body, pretty easily drinkable, decent overall.
★
359 characters

3.27
/5
rDev
-15.7%
look: 4 | smell: 3.25 | taste: 3 | feel: 4 | overall: 3.25
From 06/28/13 notes. Had this on tap at ABC Beer Company in NYC. 10oz pour.
a - Pours a somewhat clear amber color with one inch of off white head and moderate carbonation evident. Some light lacing on the glass.
s - Smells of pine hops, caramel malts, fruity malts, toffee, roasted malts, and toasted malts. Interesting mix of a lot of malts and some light piney hops.
t - Tastes of burnt malts, toasted malts, caramel malts, light dark fruits, and very light pine hops. Less hops than the nose; pretty average taste.
m - Medium body and low carbonation. Body is smooth and only lightly bitter. Overall pretty easy to drink.
o - Overall a pretty average red ale. Some nice hops in the nose but they are barely in the taste. Not my favorite SingleCut beer, wouldn't seek it out again.
★
789 characters

4.09
/5
rDev
+5.4%
look: 3.75 | smell: 4 | taste: 4.25 | feel: 4 | overall: 4
On tap at the Iron Vine in Peekskill, NY.
Typical presentation, mild malty sniff.
This a quite sturdy malted up brew. Loads of caramel, maple and malty goodness. Tasty and well worth a try if you see it in your local
★
220 characters

3.68
/5
rDev
-5.2%
look: 4 | smell: 3.5 | taste: 3.5 | feel: 4 | overall: 4
*On tap opening day, 12/8/2012 at the brewery
A - Hazelnut brown body, nice bone white head, pretty solid lace.
S - Caramel, brown sugar, nutmeg, and a nice leafy hop.
T - Roasty malt, dry earthy hop bitterness on the backend that mellows out and becomes charry and has hints of coffee.
M - Sharp light to medium body, smooth going down, and really drinkable.
O - A pretty solid beer for a first offering.
★
420 characters

3.51
/5
rDev
-9.5%
look: 3.75 | smell: 3.25 | taste: 3.5 | feel: 4 | overall: 3.5
On tap at the Tap and Mallet in Rochester, NY.
This one pours a clear light brownish-red, with a quarter inch head, and a good amount of lacing.
This ones smells pretty vaguely "red," some toasted bread, a bit of northwest-style piney hops, and some caramel.
This is definitely not Singlecut's best work, unfortunately. It just doesn't do a whole lot to stand out much. There's the typical malt build for this style- some toasted bread and caramel, that's about it. The hop flavor is pretty weak- there's very light piney hops- no citrus flavors or other fruit flavors- just a kind of weak generic bitterness. Just sort of uninteresting, unfortunately.
This is medium bodied, with a crisp, bready mouthfeel, and a normal level of carbonation.
Not Singlecut's best. You can't win 'em all.
★
792 characters

3.93
/5
rDev
+1.3%
look: 4.25 | smell: 4.25 | taste: 3.75 | feel: 4 | overall: 3.75
The beer comes in a mahogany reddish brown color.
The aroma is hoppy of pine. Crazy enough, it actually smells lots like marijuana. It's very dank, floral, and earthy.
The taste is quite interesting with tons of hops. There's earthy resin, herbaceous, mint, thyme. It's an extremely good combination of caramel sweetness, but also earthy hop profile.
A great beer.
★
367 characters

3.99
/5
rDev
+2.8%
look: 3.75 | smell: 4 | taste: 4 | feel: 4 | overall: 4
Growler from the brewery.
Clear mahogany with sepia lace. 3.75
Cedar, big flowers and orange rind nose. 4
Whack of toffee, touch of raisin, with lots of resin, dank hops plus some Cointreau. 4
Autumn lead and tinny linger.
Med, plenty chewy. 4
Bigger than an amber - not Lucky 13. Hops maybe not as bright and juicy as I'd like. But solid all around. 4
★
357 characters

3.91
/5
rDev
+0.8%
On tap at Tribeca Tap House, pours mahogany brown/reddish color with a 2 finger foamy tan head that faded slowly and left good foamy lacing and rings as it went down. Smells of fresh citrus and piney hops mixed with caramel, grapefruit, toffee, brown sugar and sweet malt; very hoppy and not what I expected based on it's looks. Tasted like it smells, with fresh citrus and piney hops mixed with orange peel, clementine, roasted grains, caramel, grapefruit, toffee, brown sugar and sweet malt; well balanced yet still pretty hoppy, it goes down very smooth and was very tasty and easy to drink.
★
594 characters

3.62
/5
rDev
-6.7%
look: 4.25 | smell: 4 | taste: 3.5 | feel: 3 | overall: 3.5
In growler
Lightly cloudy with very fine yeast and an attractive dark amber. Huge dark beige head retracts to a nice bubbly skim after a few sips.
Med. strength smell is decent dollop of caramel malt and nice pine and citrus zest accompaniment. As it warms nice floral joins the party.
Funny as it first approaches mouth it gives impression it will be Nugget Nectar but it hits mouth and that is out the window. Soapy pine hops and good whack of bitter too accompanies bready and thick caramel malt into an end of sip that is sticky and full of pine.
Highly viscous, low/med. carb., decent finish that would benefit to be a bit cleaner.
Decent beer, and Nugget Nectar New York style it is not. One expects mastery and excellence from Singlecut anymore. This beer is neither. Decent, but was hoping for better. Not so recommended.
★
841 characters

4.42
/5
rDev
+13.9%
look: 4.25 | smell: 4.75 | taste: 4.5 | feel: 3.75 | overall: 4.25
Serving Type - 16oz at the Singlecut Brewpub, review from notes and memory
A - a deep mahogany red, really looks great. Lets some light through, but less than one would expect from a red ale. Has a brownish tinge to it.
S - Smells like fresh hops, it's amazing how much hop aroma character is maintained in this beer. The best smelling red ale I have ever had, very comparable to the best smelling IPA's I've had.
T - smooth hoppy goodness! less bitter than I expected from the smell, but a great and very floral hop taste. It drinks much like a pale ale, but had more of a malt base it it, balanced very well. Also, the bitterness reaches a sweet spot where it is very enjoyably bitter, but not so much that you can't drink a lot of it. Sessionable in my opinion.
M - smooth and very drinkable, and greatly compliments the the taste.
O - great beer from a great new brewery. I love the sweet spot that the bitterness of this beer hits. Definitely go to the brewery some day to give it a try.
★
997 characters

4.69
/5
rDev
+20.9%
look: 4.5 | smell: 4.75 | taste: 4.75 | feel: 4.25 | overall: 4.75
Had on tap at the brewery (very cool space, today they're playing customer LP's)
A: As advertised, deep red/mahogany color with off-white head. Excellent lacing
S: Heavy pine and woody malt
T: Semi sharp pine with mild grapefruit. Interesting mix of malt: chocolate, dark raisin crystal, toffee and toast.
M: Smooth
O: Dang unique and does remind me of something I'd drink in Oregon
★
387 characters
3.83
/5
rDev
-1.3%
look: 4 | smell: 4 | taste: 3.75 | feel: 3.75 | overall: 3.75
Not a big fan of brown ales lately, but this was nice. Got a growlerful at the brewery and took it home to enjoy with the little lady and some bbq for my birthday. We sat on the deck, ribs grillin and pouring this deep brown ale into continually emptying glasses. She enjoys the sweeter flavor of brown ale, but this had enough flavor, hop and malt, to tempt my discerning palate.
★
383 characters
4.5
/5
rDev
+16%
look: 4.5 | smell: 4.5 | taste: 4.5 | feel: 4.5 | overall: 4.5
I had the pleasure of drinking this unassuming beer at the Single Cut taproom recently. I believe this to be one of their sleepers. If I'm not mistaken it's one of their longest-running offerings (since day one maybe?) so while you don't get the buzz and hype that a seasonal might bring, with Dean Mahogany Ale you're just getting a solid, hoppy, delicious amber.
It looked great in the glass. Quite literally mahogany in color with a cream-colored head.
The aroma was wonderful, almost surprising. I can't explain it, I felt like it should have smelled toasted or something because it's almost a dark-beer, but it was a bit fruity if that makes any sense.
It's always hard for me to describe mouthfeel, unless I experience something truly offensive it's just not something I'm very good at determining. This beer was pleasant in my mouth, it was smooth and served at the right temperature, so I'll leave it at that.
This is definitely a pint I could drink multiples of, and I certainly did. The Single Cut lineup can be a tad daunting, perhaps even ambitious, but do not overlook this one, I think it's worth serious consideration as one of their best.
★
1,158 characters
Dean Pacific Northwest Mahogany Ale from SingleCut Beersmiths
86
out of
100
based on
15
ratings.