Dismiss Notice
Get 12 monthly issues of BeerAdvocate magazine and save $5 when you select "auto-renew."

Subscribe now →
Dismiss Notice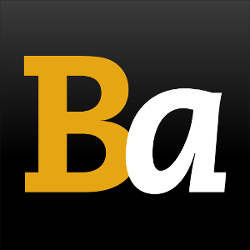 Join our email list →

And we'll send you the latest updates and offers from BeerAdvocate, because knowing is half the battle.
Hoptron Brewtique
Reviews: 14 | Visits: 26
4.45
/5
rDev
+4.2%
vibe: 5 | quality: 4.25 | service: 4.75 | selection: 4.25 | food: 4.25
Can't really speak to the food as I have never eaten here, but that's a moot point. I will save a lot of time and say that I have been going to this bar since they first opened years ago, initially masquerading as a craft bar that had "rare" or "desirable" beer but now they are coming into their own and have just that available. The bartenders are always cool and they even do free homebrew classes and also own a homebrew shop that is a few steps away. If I'm going to Patchogue, it's either Hoptron, Bobbique, Del Fuego or Tap Room.
★
536 characters
4.78
/5
rDev
+11.9%
vibe: 5 | quality: 4.75 | service: 4.75 | selection: 4.75
This is, hands down, the nicest looking bar I've ever seen. The cool thing is I found this place by complete accident. I came to Patchogue for BrickHouse Brewery, which was okay, and decided to check out the surrounding area because it looked pretty neat, and lo and behold: Hoptron Brewtique!
They have an incredible bottle selection and lots of cool seating and beautiful wood floors, walls and ceilings. The draft list isn't that great, mostly because it's almost entirely Long Island breweries (boo), but you can easily find world-class non-local bottles. It is definitely worth the trip out here for this place and I can't wait until I get the chance to come out here again.
★
681 characters

4.47
/5
rDev
+4.7%
vibe: 4.25 | quality: 4.5 | service: 4.75 | selection: 4.25
First time here. A wonderful place. I came on a Friday afternoon. The brew personnel were extremely knowledgable. Great selection of beers from tap to can. Take homes on growlers. Many great local brews. But the many other prizes from "off island." I could not be more pleased. The village is fantastic with great pubs, but this place is the diamond.
★
350 characters

3.96
/5
rDev
-7.3%
vibe: 4.25 | quality: 4 | service: 4.25 | selection: 3.5
I really enjoyed the atmosphere at Hoptron. It had a nice community sense with the long tables and board games. The soft wood and great natural lighting was also very nice. They had a nice selection of beers to go, I was able to pick up a couple Wulvers and BB Siberian Night. The 16 taps were nice as well but I found the selection to actually be a little dull. They had 4 IPAs, 4 Stouts, several wits and several saisons on tap. Where are the options? If I wanted a sour, or a Belgian ale, or if I wanted to try a new style I had no choice even if I selected a can.
I didn't try the food while I was there but the barman was quite friendly and answered any questions I had about the place. Ultimately, I'd gladly go back but I would hope their 16 rotating taps would make other options available.
★
800 characters
3.23
/5
rDev
-24.4%
vibe: 2.75 | quality: 3 | service: 3.5 | selection: 3.5 | food: 3
Hoptron doesn't quite know what it is. Is it a Starbuck's? Is it a tasting room? Is it a beverage center? What? It's hard to sit down and talk to anyone, because the acoustics are bad. Live music here is a mistake. The selection of beer was good, but the beer was flat and warm. I like that they offer scratch paper for taking beer notes. The best part is the community seating, the benches and feast-style tables, and I love the idea of the board games. My wife and I played Trivial Pursuit and tried a flight or three. It's worth a trip, but I wouldn't go back. You're better off going to the Tap Room down the road. There may not be any scratch paper there for taking beer notes, but at least it feels like a tap room. At least, it isn't confused.
★
750 characters
3.57
/5
rDev
-16.4%
vibe: 3.5 | quality: 3.5 | service: 3.5 | selection: 3.75
Stopped in there on a Saturday afternoon around 4pm. There was about 10-15 others either at the counter or sitting at tables, listening to live music. I got a flight of some random picks off the menu, a pint for my wife, and we grabbed a small cozy table in the front corner with our 3 month old in the stroller. Very open, well lit space.
Seemed a bit slow during the day but I would imagine a weekend night filling up quickly.
Walked around back to the Homebrew Shop for some odds and ends. Nice little shop, well stocked, helpful workers.
I would consider going back again.
★
579 characters
5
/5
rDev
+17.1%
vibe: 5 | quality: 5 | service: 5 | selection: 5
This is a great place that incorporates a craft beer bar, with a bottle shop, and a homebrew supply store all in one. What the fuck is better than drinking beer while shopping for beer?
Atmosphere is modern, sleek and clean. Really easy going and laid back. It's also all about beer. No sports, TV's, or any other bullshit. (They actually have one tv and they had the mets game on so you can't fault that right?)
Service is there if you need it but very laid back. If you approach them with questions they are very helpful and if you just want to hang and browse they leave you alone.
The selections is top notch and always rotating. On tap they feature LI beers but always get in a couple of the country's premier drafts as well. Their bottle selection is awesome and they feature building your own six pack which is just great.
The only downside is that they are pricey. If you hit happy hour they offer half off on local drafts.
★
938 characters

2.82
/5
rDev
-34%
vibe: 3.75 | quality: 3 | service: 2 | selection: 3
While I love the idea that they have going on at this place, they fall short in a few places. I do love american beers but not sure why they won't sell anything from Belgium or other countries. When I asked tall kid behind bar to recommend a beer, I was offered a Magic Hat Elder Betty. Now I am not saying this is a shitty beer, but why would anyone with beer knowledge offer it?
The atmosphere is nice and clean, growler price's are way to high. They seem to like spending money on stuff to make them look good but has no real substance, but does add $$$ to price passed on to consumer.
Homebrewing a great addition, now all they need is someone that actually knows how to brew. I don't need help with an add water and stir extract kit, but would like to learn more above that level.
Employee behind bar had knowledge but seemed that he was educated by sales people, not beer people. Couple women I am guessing were owners, not beer snobs, just snobby and off putting.
Overall, the area has a so many beer/bars/brewing that being the most expensive and not the smartest (or friendliest) might not be a great business plan.
★
1,130 characters

3.4
/5
rDev
-20.4%
vibe: 3.5 | quality: 4 | service: 2.5 | selection: 3.5 | food: 3.5
As usual, I go to a place a few times before rating it. I kept hoping for better, but that was not the case.
Visit #1
Welcomed with a smile and chatted up by the girl with the hat. Seemed nice enough. Tall, thin guy behind the bar was definately the reason I hung around. Nice & knowledgeble. Nice place, I'll come back.
Visit #2
Wandered in for a flight. Cool idea. then just sat around people watching for a bit. staff didn't seem to care I was there (place was fairly empty) Tall, thin guy had a brief conversation with me. Introduced himself as Patrick. The two girls just ignored me. Picked up an overpriced growler and split. I'll come again. Maybe an off night for the girls?
Visit #3
Ordered a pint. Engaged in a brief conversation with one of the owners. When I inquired about their growler prices, she got angry with me for saying that the prices were to high. I didn't say it with any attitude, but I got a load of it in return. Not going back.
Good beer line-up quality wise.
nice looking, but sterile, not so comfy place. Very clean though.
service seems to be better if you are a "friend" of the place
Selection covers any style you want, good, but not great choices
Simple, but decent food
Over priced growlers & to a lesser extent bottles.
Bottle selection is very limited. Whoever said it rivals any distributor in the area has not beer to the superb stores in Bellport or Bayport. Both of which are 10 minutes away in either direction. Anytime I see a 5/5 rating, and that person has only rated one place, I have my doubts.
If I was a hipster, they may have treated me better, and I may have liked it better. Hipsters go here, everyone else go to Bobbique or Tap room.
Oh, and if you go, talk with Patrick. I look at him as the only reason they have a decent following.
★
1,790 characters
4.43
/5
rDev
+3.7%
vibe: 4.5 | quality: 4.5 | service: 4.5 | selection: 4.5 | food: 3.75
Recently had the chance to enjoy a flight of Spider Bite with cheese pairings as part of LI Craft Beer Week. The establishment is committed to serving fresh and original craft beers, taking great pride in the local offerings from the Long Island beer boom.
It's a phenomenal place to discover something new and to find kindred spirits who like to talk about beer.
I feel my beer education has tripled since I began sampling flights and picking up growler-fills at this fine purveyor.
★
485 characters

4.21
/5
rDev
-1.4%
vibe: 4 | quality: 4 | service: 4.5 | selection: 4.25
What a great place to add to the already booming craft beer scene in Patchogue! Hoptron is a great beer bar that any person could walk in to and find the right beer for them. I applaud them for always offering fresh local beers from LI and for the great selection while only having 16 taps. I am a big fan of what they did with the layout. In the front they have a loungy feel and when you get closer to the bar you get some high tables to the left. When you head to the back it turns into a beer garden communal long tables set up where you are surrounded by all of the available bottles for sale. They also have a fridge full of cold bottles and cans. When ordering the staff is very knowledgeable about the beers and can help you pick out the best beer for you. They are also very friendly and love to spread the word of good beer. They also offer flights which is always a plus in my book! My favorite thing about Hoptron is actually their website. i always check it out before i head over to see whats on tap but not only do they tell you whats on tap but they tell you how much is left in the keg! They have a little icon that lights up green when full, yellow when half and red when almost gone. This feature is great for letting me know how fast I need to drive to get the beer I want ;)
If you are in Patchogue Hoptron is a definite place to stop and check out.... Good vibe, Good beer and Good people.
★
1,412 characters
5
/5
rDev
+17.1%
vibe: 5 | quality: 5 | service: 5 | selection: 5 | food: 5
Great meeting spot! I've been to Hoptron countless times since their November 2012 opening to network with clients, or unwind with co workers and friends. The staff are extremely knowledgeable with respect to their product, and their passion for brew is catching! With the tap lineup constantly changing, each visit is a fresh experience. The atmosphere has a funky urban-rustic appeal with natural wood and brick finishes rendering the space warm and inviting. The crowd spans all age groups and "walks of life" giving the establishment a welcoming, easy vibe, and the music, whether live or piped through the soundsystem is an ecclectic mix of non-abrasive tracks spanning every genre.
I don't home-brew personally, so I can't speak for the selection or pricing of the products offered, but I have noticed that contrary to one of the other reviews, the hops and (I believe) yeast are all refrigerated.
This is a great place to bring "non" beer drinkers, as the selection on tap at any given time offers highly palatable options for even the most timid brew consumers, and the staff are more than willing to offer guidance.
Bottle selection is great, rivals any distributor in the area for quality of offerings, and prices are commensurate with those charged in the area.
The "small plate" style victuals are a perfect compliment to a tasting or couple of pints: gourmet hot pretzles with various dipping sauces or spreads, a pesto flat bread, gourmet grilled cheese paninis, rosemary popcorn. Lightyears beyond the usual bowl of bar peanuts!
In a nutshell, this is a relaxed, comfortable tasting room, carefully nurtured by the owners to educate the general public on the joys of good brew. An afternoon or evening well spent!
★
1,735 characters
3.28
/5
rDev
-23.2%
vibe: 3 | quality: 3 | service: 4 | selection: 3
Bar/homebrew/bottle shop- awesome in concept, really lacking in execution. A big, open space in downtown Patchogue that's in need of some reworking to really make this place a better establishment. Visit was a couple of months ago so if anything changed, apologies.
Regarding the bar:
First and foremost, those godawful glassware that they use to serve beer. If you're trying to be a beer bar, serve the beer in an appropriate piece of glass, not some sharp-angled tumbler that looks like it would fit better in a Manhattan cocktail lounge. Beers prices were what I expected- 1. overpriced 2. not that good (brewer's fault, not theirs). But hey- they've got this really flashy, probably expensive flat screen TV that lets you know how much beer is left in the kegs! Probably could've bought some dry-erase boards and chalk instead and used the saved money to have cheaper pour prices.
Regarding the homebrew area:
It's right when you enter on the right. Very small, and limited selection but enough to get you started. They have a mill and will crush grain for you. Prices are high, but hey that's Long Island and to be expected at this point. I recall they had hops out in the open at room temperature which is some rookie level homebrew store idiocy.
Regardings the bottle selection:
Weirdly laid out. A cooler is on one wall with beer and the other side has shelving with beers broken down into singles (so now they're more expensive!). Not sure why they didn't consider putting all the beer on one side of the room. Pretty good craft selection, but nothing in terms of #RARE #SECRETE beers.
Atmosphere would've been higher but the staff were really into the Dave Matthews Band and Sublime that was playing. Musically, it was like being in a frat-boy dorm room circa 1999.
★
1,780 characters
3.97
/5
rDev
-7%
vibe: 3.75 | quality: 4 | service: 4 | selection: 4
The newest addition to Patchogue's impressive beer scene, Hoptron Brewtique is located on the south side of Main St. just west of S. Ocean Ave. The space is large and open with the bar area ahead and to the right upon walking in. There are communal beer hall style tables in the back and smaller seats set around half barrels in the front. Beer selection changes almost daily here, with a solid selection of both regional and local beers. There are a couple of large flatscreens behind the bar with information on the current lineup of beers. The overall vibe of the place is less a bar and more of a beer tasting room. The lighting is a bit bright, but that may be because it is also a bottle shop, with a fairly large selection of bottles to choose for purchase to go. They also have a high tech growler fill station. Overall, a cool new place to check out in Patchogue.
★
872 characters
Hoptron Brewtique in Patchogue, NY
93
out of
100
based on
14
ratings.