Dismiss Notice
Dismiss Notice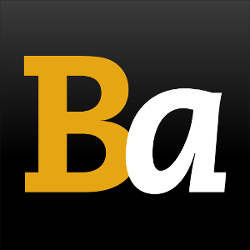 Join Our Email List →
And we'll send you the latest updates and offers from BeerAdvocate, because knowing is half the battle.
Dismiss Notice
Silk Scorpion
- Karben4 Brewing
Reviews: 5 | Hads: 55

4.55
/5
rDev
+7.6%
look: 4 | smell: 4 | taste: 5 | feel: 4.5 | overall: 4.5
Had on tap at brewery, poured into 16oz snifter.
A - Obsidian, like staring into the abyss black. Thin 1 finger tan head and some spotty lacing.
S - Hello Citra hops! Resinous, grapefruit and pine hop aroma sitting on top of a roasty malts. The scent is quite pleasing.
T - Yes, Citra hops jump out right away with citrus bitterness, pine, and earthy tones. They yield to the darker roasty malts on the palette along with bitter chocolate and some sweet caramel. The bitterness and hop flavors that are noticeable in the beginning make another appearance in the finish.
M - Medium and creamy mouthfeel with very nice carbonation.
O - Wow, this is now my favorite BIPA and would probably rival Lakefronts Black Friday addition. It is better than LF IBA and NG Blacktop. It is so good that I will be excited when it makes it to bottles in 2015. The Citra hops play so well with the roasted and sweet malts.
★
913 characters

4.54
/5
rDev
+7.3%
look: 4.5 | smell: 4.25 | taste: 4.75 | feel: 4.5 | overall: 4.5
Absolutely brilliant black IPA!
Poured from a growler. Silky black body with beautiful tan carbonation bubbles floating up to create a equally beautiful head. Both smell and taste are completely smooth with a bite right when you want it. Very hop forward without a massive bitterness.
Easily my new favorite black IPA!
★
321 characters

4.54
/5
rDev
+7.3%
look: 4.25 | smell: 4.5 | taste: 4.75 | feel: 4 | overall: 4.5
So exited to do the first review for these guys!
A- Pours a dark, cola brown with a nice amount of head and decent lacing
S- Lots of juicy citrusy hops and a touch of dark roasty malts. Smells so good!
T- Wow! Just like the smell but more intense. The hops are insanely citrusy and the coffee taste from the malts is awesome!
M- Prickly carbonation keeps everything clean.
O- One of the best Black Ales I have had. Lookin forward to more fromthese guys
★
468 characters

4.38
/5
rDev
+3.5%
look: 4.5 | smell: 4 | taste: 4.5 | feel: 4.5 | overall: 4.5
Never heard of this brewery until last night. Had on tap at Bernie's in downtown Waukesha.
A. Dark brown appearance with a really nice tan head that settled to a covering skim that stayed with the beer until the last drop. Laced great too.
S. Like a cross between an Irish Stout and a hoppy pale ale. Dark roasted notes with some piney hops.
T. This beer melds two styles of beers together so well that it almost plays tricks on your mind while drinking it. At times the roasted malt with coffee undertones take center stage. Then a nice wave of citrus hops show through without being overly bitter. Just a cool tasting beer.
M. Lots of creaminess and body without being too heavy tasting.
O. This beer is shockingly good. If Karben4 can churn out other beers of this quality they'll be someone to keep an eye on. This may be the best tasting Black IPA I've had. Well done.
★
883 characters

3.5
/5
rDev
-17.3%
look: 3.5 | smell: 3.5 | taste: 3.5 | feel: 3.5 | overall: 3.5
Huge thanks to Duff27 for sending me a 32oz grumbler in a trade!
Served cold into a pilsner glass at low altitude in Austin, TX. Reviewed live as a black IPA. Expectations are average; this is my first Karben4 beer.
No bubble show forms as it's poured.
HEAD: Boasts a healthy three fingers of foam. Creamy, supple, and luscious, with sufficient thickness. Could be softer looking and fuller, but for a growler pour it's not bad. Retention is good - ~5-7 minutes. Leaves some light lacing on the sides of the glass as it slowly recedes.
BODY: It's a conventional opaque black with no visible yeast particulate or hop sediment.
Pretty typical of the style across the board without standing out. The head retention in particular makes this an above average appearance.
AROMA: It has a fresh cocoa nib presence, which is a refreshing change from the usual generic chocolate malt character. I even think I find some oats? In any case, it doesn't come off too sweet at all, and the malts nicely check the hop bitterness. Hopwise, it's interesting. Not the usual pine/spruce/evergreen hop profile that usually does it for me in Black IPAs, but seemingly well-tailored to fit the malts: moderate resins, mild citrus...and that's about it. No off-putting bubblegum or onion here, and no dank bitter grapefruit to ruin the balance. There's even a kiss of coffee in here, lending it still more complexity. We may have a winner on our hands; this actually seems balanced. Constructively, I'd like more of a roasted barley presence, and they could commit to deeper coffee and chocolate notes.
No yeast character, off-notes, or alcohol are/is detectable.
Aromatic intensity is mild.
TASTE & TEXTURE: Easily one of the more balanced beers I've had in this often problematic style. Malt sweetness from dark malts and chocolate malts checks the hop bitterness nicely, and the brewers didn't overhop; there's an aptly restrained hop presence comprised of mild resins and tame citrus.
There's added complexity from some faint coffee, which also helps coarsen and dry out the mouthfeel to keep it more in line with an Irish stout - though it lacks an Irish stout's signature roasted barley presence, to its detriment. I also pick up on some oatmeal, but the mouthfeel isn't smooth or porter-like, so I'm probably wrong about that. I love that this doesn't have the sleek silky texture so common in bad examples of the style. Its medium body and moderate heft on the palate supports the flavour profile but never feels overbearing. Carbonation is almost perfect - and this from a growler.
I do find it well-balanced for the most part, though the hops sort of steal the show in the third act, and I'd like to see the malts continue to put up a fight. Still, this build has a cohesion that is rare in the style, and there's some impressive depth of flavour. Maybe it's not a real intricate build, but I'll take balance and elegance over complexity and messiness any day of the week. As it warms, I notice a slight powdery feel to the beer which accentuates the cocoa powder notes. The chocolate/cocoa presence here is surprisingly nuanced, and sets this beer apart from inferior offerings in the style.
Flavour duration is above average, as is flavour amplitude. Flavour intensity is average, however - but I consider this a good thing; it's a mellow Black Ale, not a crazy intense bitter bomb.
A Black IPA I actually like? Maybe the style is finally maturing...or maybe it just takes brewers who really know what they're doing. This is surprisingly well-executed.
OVERALL: A shockingly drinkable stab at a notoriously difficult (and often fundamentally imbalanced) style, Silk Scorpion is one of the few Black IPAs I've had that I'd want to drink again. I'll probably finish the entire grumbler tonight, and this has me very curious to try more of Karben4's ales. Its strength is its restraint; it leans more towards the malt side than most attempts at the style, and it has a downplayed hop profile that's proof hop selection is more important than hop quantity. The hops fit the malts, and that's more than I can say about 99% of beers brewed in this style. This will interest the discerning drinker, and I'd recommend it to friends. That said, this is a style which is still finding itself (if you'll forgive the pretension implicit in that phrasing), and as good as this is relative to most beers in the style, it's still far from world-class.
Huge thanks to Duff27. Who knew he could find a Black IPA that would tickle my fancy?
High B- (3.5)
★
4,542 characters
Silk Scorpion from Karben4 Brewing
-
out of
100
based on
5
ratings.