Dismiss Notice
Get 12 monthly issues of BeerAdvocate magazine and save $5 when you select "auto-renew."

Subscribe now →
Dismiss Notice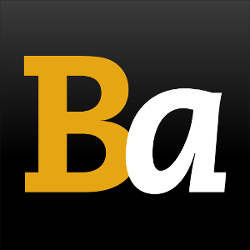 Join our email list →

And we'll send you the latest updates and offers from BeerAdvocate, because knowing is half the battle.
Lineage Rye
- Trillium Brewing Company

Educational use only; do not reuse.

Brewed by:
Trillium Brewing Company
Massachusetts, United States | website

Style | ABV
Saison / Farmhouse Ale | 6.20% ABV

Availability: Rotating

Notes & Commercial Description:
Beer added by: nmann08 on 06-19-2013

Our series of New-England saisons continues with Lineage Rye, a wild ale featuring Valley Malt Danko Rye. This rare Danish rye grain provides a subtle and balancing malt backbone to compliment the complex characteristics derived from aging in oak barrels with our wild yeast blend. Lineage Rye is medium in body and pours a deep, yellow-golden hue with engaging aromatics of mild brett-funk, spicy fruit, tart lemon peel, and oaky-vanilla. Following the nose, flavors of tart citrus fruit, mellow sour berry, faintly funky must, and soft oak intertwine with a supplementing bready, rye depth. Lineage Rye will age nicely with nuanced flavors slowly developing over time.

MALT: Pilsner, Valley Danko Rye, Flaked Wheat

HOPS: US Goldings
Reviews: 15 | Hads: 150
3.88
/5
rDev
-8.9%
look: 4.25 | smell: 3.75 | taste: 3.75 | feel: 4.25 | overall: 4
Foamy and lasting head. Leaves a blanket of lace on the glass. The liquid is light gold and cloudy.
Very acidic smell. Very much like a Berliner Weisse.
The taste matches the smell but slightly more mellow. Rich bodied with a low carbonation level.
★
254 characters

3.9
/5
rDev
-8.5%
A-Semi clear yellow, one finger head that lingers and gives some lacing.
S-Wheat, very mild tartness, some green apple and slight slight oak.
T-Some wheat, good bit of green apple. Not much tartness or oak. Slight lemon. Butter as well
M-Lighter, some carbonation.
O-An okay beer, but they did not really hit the mark with this one.
★
338 characters

3.97
/5
rDev
-6.8%
look: 4 | smell: 3.75 | taste: 4 | feel: 4.25 | overall: 4
Bottled dated 7/16/15 but conditioned by Trillium and released about a month ago; drank in a Belgian tulip glass on 12/20/15; this should really be classified as a wild ale, not a saison on BA
★
192 characters

4
/5
rDev
-6.1%
look: 4 | smell: 4 | taste: 4 | feel: 4 | overall: 4
Huge coconut flavor. Bit of funky. Light and refreshing. Dry finish.................................................................................................
★
164 characters
4.12
/5
rDev
-3.3%
look: 4 | smell: 3.75 | taste: 4.25 | feel: 4.25 | overall: 4.25
375ml bottle purchased at the brewery earlier today. Poured into HF wine glass.
A- Pours a clear yellowish golden with minimal haze, nice consistent carbonation, and about a finger's worth of frothy white head that leaves light clingy lacing.
S- Lemons, wheat, rye, a bit of yeast, a slight bit of dry barnyard funk, oak. Not overly aromatic or complex but nice balance of aromas.
T- Tart lemons, hints of rye, wheat, subtle oak, finishes with a dry light barnyard funk presence, straw, slight bit more oak, and subtle lingering taste of oats and a hint of rye. Nicely balanced, not overly tart or funky, adds a little bit more complexity then the nose, nicely layered.
M- Medium bodied, dry, nice carbonation for style which plays a bit with the funkiness, pretty easy drinking with a medium acidity level.
O- This was a very nice local wild saison that was well balanced and subtle layers of complexity. Probably my favorite saison that Trillium has come out with however it still falls a notch below a lot of the world class saisons. Might be interesting to lay down and age for awhile letting the bugs develop a little bit more.
★
1,137 characters

4.19
/5
rDev
-1.6%
look: 4.25 | smell: 4 | taste: 4.25 | feel: 4.25 | overall: 4.25
Pours a clear golden yellow, great carbonation, active bubbles.
Nose is bread, yeast, some funk. Alot of the farmhouse components are still showing up. Hints of citrus and lemon.
Taste is more funky than the smell, but the backbone of a saison is still very present. Cheese, honey, still faint citrus notes. Dry, with an enjoyable slightly tart finish.
It's very well balanced between a Saison and a Sour, which makes this very drinkable, multiple times over.
★
462 characters
4.21
/5
rDev
-1.2%
look: 4 | smell: 4.25 | taste: 4.25 | feel: 4 | overall: 4.25
The beer pours some very bubbly head that dissipates very quickly. The beer itself is a clear gold color with hints of red. The smell has a strong funk smell that is sour and a little tart. There are some rye notes and a slight malty sweetness as well. The smell also some citrus and lemon notes that go well with a slight hint of yeast rounded out with a vanilla oak notes. The taste is similar to the smell. However, the lemon notes are much stronger and the sour funk smell is weaker. The oak notes are also present and take the edge off of the lemon flavor and also brings the other notes together. Also, slight rye notes that easily get lost in the lemon and oak. The overall taste is similar to a Saison with rye and hint of sour as an afterthought. The beer is medium bodied with biting carbonation and goes down fairly smooth. Overall, a fairly good beer that straddles the line between sour and saison very well. The funk is enough to make it unique but not strong enough to deter most drinkers.
★
1,004 characters

4.25
/5
rDev
-0.2%
look: 4.25 | smell: 4.25 | taste: 4.25 | feel: 4.25 | overall: 4.25
had this side by side with lineage wheat. enjoyed from mini sniffer transparent golden yellow a bit darker tham the wheat. nose is rich, taste is nice as well rich saison, nice fruitiness
★
187 characters

4.31
/5
rDev
+1.2%
look: 4 | smell: 4.25 | taste: 4.5 | feel: 4 | overall: 4.25
750ml bottle dated 7/16/15 poured into a tulip.
Pours a vibrant pale golden orange in color with minimal white head that quickly dissipates. The first pour is crystal clear, subsequent pours are a bit hazier as some yeast and sediment are stirred up. Aroma is a good combination of funk and sour with a bit of peppery spice bit seems a bit muted. Taste is very tart upfront with lemon-like sourness that fades a bit into the long, dry finish. There is also some funk and some peppery spice in the middle with only very subtle Rye spiciness. Light-ish body that feels a bit thin with at best moderate carbonation; I'd expect higher carbonation in this style. Overall this is a good beer, I enjoyed the tartness but didn't find alot of the rye spiceness that I was expecting. My major complaint is the lack of carbonation which negatively impacted the mouthfeel and left this beer without a head yielding somewhat muted aromas.
★
926 characters

4.35
/5
rDev
+2.1%
Bottle. Great label. Love Trillium's look. Pours a murky yellow with a subdued head. Aroma is tart, nearly sour, somewhat funky and woody. It also has a very enticing malty background. The malt doesn't necessarily smell sweet, it's leaning closer toward being dry. It smells efficiently integrated within itself; not picking up and sharp scents. The flavor starts off with a chord of tartness that reverberates for much of the flavor. Soft oakiness. It has some Saison qualities to it; not just a blindly sour, Wild Ale. Then all the sudden...this huge, thick, doughy maltiness just do,images the finish. Rye bread flavor in a manner I have not experienced before. It is mostly dry but has its sweeter moments and it almost reminds me of blonde, homemade vanilla cake. What a transition from sour to liquid bread. Lighter bodied. Medium carbonation. Lingering bread flavor. What a tasty beer. I love when a beer literally transforms on your tongue. This one does just that. A very unique beer.
★
993 characters

4.39
/5
rDev
+3.1%
From 10/02/14 notes. Side by side with the Lineage Wheat, 12 oz. bottle into a snifter.
Pours a deep yellow-orange color with one finger of white head and moderate carbonation evident. Sour citrus, white wine, oak, funk, and some sour fruits. Taste is really great, very fruity. Medium body and low carbonation.
Overall I thought this was awesome, and is one of their best. I liked this better than the Lineage Wheat as the LW taste was funkier, and I found this fruiter and more sour. Definitely seek this one out.
★
517 characters

4.5
/5
rDev
+5.6%
look: 4.5 | smell: 4.5 | taste: 4.5 | feel: 4.5 | overall: 4.5
750 ml bottle was poured into a snifter.
Appearance: A one finger head was poured that reduced to a thin layer. It is a slightly hazy pale orange color with good clarity and vision of tiny bubbles coming up through the glass.
Smell: Funky, sour, Brett, merlot grapes, oak, toasted, bready, biscuity, apple, coconut, cracker, and pale malts.
Taste: Nice blend or barrel flavor, funk, and malt. Tasty, tart, sour, pucker, and a little chewy.
Mouthfeel: Smooth, light to medium bodied, a little dry, a little chewy, medium to high carbonation, tart, and pucker.
Overall: Love this barrel aged wild saidon. Looking forward to more of this in the future. Mmm, mmm, good.
★
682 characters
4.56
/5
rDev
+7%
look: 4 | smell: 4.25 | taste: 5 | feel: 4.5 | overall: 4.25
Unsure of the bottle date, but from the 2104 release.
Pale tangerine body. Opaque with barley visible carbonation. White head quickly disipates to a bubbly cap and thin collar. Nice lacing.
Tart lemon. Oak. A little underlying must. Dry grass. Yeast.
Very complex and well layered. Some tart, tongue tingling lemon to start. Shifts smoothly to some oak and vanilla. Back to fresh lemon juice with some spice. Finishes with oak and vanilla and a bit musty. Rye is subtle and underlying through out.
Mouthfeel is light and clean.
A real treat. I wish I could afford to buy multiples of this one. Definitely worth cellaring for a year from purchase even though these were bottled well before they were sold.
Edit: bottle date is 5/26/14
★
755 characters

4.67
/5
rDev
+9.6%
look: 5 | smell: 4.25 | taste: 4.75 | feel: 5 | overall: 4.75
Drank from a 12.7 fl oz (375 ml) bottle purchased at Trillium Brewing Company, Boston, MA
Served in a tulip
Outstanding appearance. The crystal clear, golden colored liquid was capped by a rocky, two-finger tall, off white crown. Fantastic retention. Large patches of splotchy, craggily lacing stuck along the glass.
The nose was crisp and bright with an intensely dry and powdery yeastiness. Quite tart. Citrus zest was noticeable. Wheaty. Slightly funky and musty. Subtle spice notes were detectible. Clove and coriander were most apparent. There was a hint of sweetness as well. This reminded me a bit of lemon candies or maybe even SweetTarts.
The flavor profile was even more tart and complex than the nose. Super crisp and dry with loads of lemon and orange peel. Quite brett-y/bug-y. Moderately funky. Straw-like. Even though the beer was aged in rye barrels, I thought it exhibited notes of white wine. Slightly sweet with a touch of spiciness. Coriander was detectible. Floral hops were noticeable on the back end and in the dry, oaky finish. Pithy lemon rind notes also came through. Again, SweetTarts came to mind. Immensely refreshing and, with the 6.9% ABV nowhere to be found, far too drinkable.
The mouthfeel was also spectacular. Super frothy and fluffy on the palate. The liquid contained a lively, somewhat aggressive effervescence that gave the beer a pillowy soft texture. Spot-on for the style.
After reading the initial reviews of this beer and listening to people complain that it did not contain much "wild ale" character, I decided to cellar my bottle for a year. The result was a beer with the tart, brett-centric complexities of a wild ale and the crisp, spicy components of a saison. I would definitely put this up there with Saison Brett and some of the other highly regarded brett-infused saisons.
★
1,832 characters
5
/5
rDev
+17.4%
look: 5 | smell: 5 | taste: 5 | feel: 5 | overall: 5
Not sure when it was bottled. Got it at the upper case release. Very light and clean on the palate. Rye isnt overpowering but instead subtle and compliments well with tart fruits and barrel character.
★
200 characters
Lineage Rye from Trillium Brewing Company
90
out of
100
based on
15
ratings.