Dismiss Notice
Get 12 monthly issues of BeerAdvocate magazine and save $5 when you select "auto-renew."

Subscribe now →
Dismiss Notice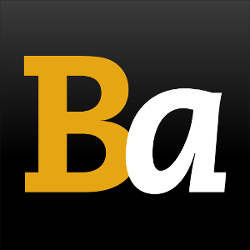 Join our email list →

And we'll send you the latest updates and offers from BeerAdvocate, because knowing is half the battle.
D.H. IPA
- Henniker Brewing Co.

No picture.
Have one? Upload it now.

Brewed by:
Henniker Brewing Co.
New Hampshire, United States | website

Style | ABV
American Double / Imperial IPA | 8.50% ABV

Availability: Rotating

Notes & Commercial Description:
Beer added by: princeofthepoint on 03-07-2014

Double Dry-Hopped? Different Hops every year? D.H. IPA is our designated hitter, the one in the lineup you wait for! Brewed with a sturdy malt body to balance out the outrageous amount of hops, this double IPA is not fooling around. This year we used a zippy blend of Amarillo, Apollo, Nugget, and Kohatu hops that are sure to please. Pair it with spicy food and an adventurous spirit!
Reviews: 14 | Hads: 50

4.14
/5
rDev
+2%
look: 4 | smell: 4.25 | taste: 4.25 | feel: 3.75 | overall: 4
Bottle from Bert's
Pours a slightly hazy golden color with a good sized frothy off white head that persists forever. Dank, pine, and green onion dominate the aroma on this one, with fleeting hints of citrus come and go. Malt aroma, well, I can't find any. The flavor is light on the malt again with a faint sweet breadiness to it. Huge hop flavor leans heavy on the earthy garlic and green onion side. I conjure up cracked pepper sour cream and onion potato chips for some reason. Mild hop bitterness is never harsh, lots of late hops here. Medium body with a light to moderate level of carbonation and a slick sweet resinous mouthfeel. Wow I'm impressed, that is a damn fine DIPA right there. Dank as all hell with lots of flavor. Recommended.
★
744 characters

4.06
/5
rDev 0%
look: 3.75 | smell: 4 | taste: 4.25 | feel: 3.75 | overall: 4
From the 22 fl. oz. bomber released in early 2014. Sampled on March 22, 2014.
The pour is a murky, cloudy medium amber with more gold and bronze tones leading up to a decent cream colored head that lingers. Good carbonation.
The aroma is earthy, spicy, herbal, and with a touch of orange zest. The biscuit malt character is picked up too but the hops out pace that.
The body is medium and smooth.
The taste is a fine combination of toasted malts with an orange, herbal, and earthy hop character ending dryly at the end. The alcohol is near impossible to find until one finishes the bottle, which goes down extremely quick. Yes, very drinkable...watch out. I enjoyed it.
★
673 characters

4.02
/5
rDev
-1%
look: 3.75 | smell: 4.25 | taste: 4 | feel: 3.75 | overall: 4
Poured from bottle into a snifter glass
Appearance – The beer pours a hazy orange amber color with a one half finger head of white foam. The head has a good level of retention, slowly fading to leave a moderate level of foamy ace on the sides of the glass.
Smell – The aroma of the beer is quite heavy of bready and buisuity smell with lots of fruity smells of a pineapple, mango, orange, and grapefruit. While there is sweet and hoppy grapefruit, there is a pine hop smell that is more potent. The pine hop is joined by a herbal aroma and a bit of a grainy and onion like smell. With a little bit of a boozy smell, the mix produces a rather odd, but somewhat satisfying smell.
Taste – The taste begins with a sweeter fruit flavor of tangerine, pineapple and mango with some other malty and sweet tastes of a bready nature and a bit of caramel. Some light citrus hops are present upfront, with them being later joined by some earthy hops more toward the middle of the taste. The earthy hops become the predominant hop flavor as the taste moves on with them being joined by a lighter herbal and grassy hop flavor at the end. While the hop increases, so too does the tangerine sweetness bringing a decently sweet and dankly hopped flavor to the tongue. With a little bit of a boozy flavor also joining the profile at the end leaving a dirty, earthy "green" hop, and fruity flavor to linger on the tongue.
Mouthfeel – The body of the beer is on the thicker and creamier side with a carbonation level that is on the lower side. Both the thicker body and lower carbonation are nice for the mix of fruity and earthy hops blending the two somewhat opposite flavors nicely.
Overall – A sweet, but somewhat dank and "dirty" hopped IPA. Rather nice and tasty.
★
1,772 characters

4.02
/5
rDev
-1%
look: 4.25 | smell: 4 | taste: 4 | feel: 4 | overall: 4
Sampled on draft at the Nashua Garden as I type. Served In a shaker pint glass, $3.50 during Happy Hour!!
Has a rich, golden-copper color, with a little haze. Head is white and creamy, though short and thin. There's lots of nice lacing left on the glass. Aroma has some decent citrus plus a bit of tropical fruit. The body is a solid medium, and it passes fairly smoothly on the tongue.
Flavor kicks off with some subtle caramel and toasty malt. The sweetness is light, segueing into the hop action. The lupulins are at a nice level but not in yo' face. There is a smidge of mango and sweetish tangerine, plus green apple and later some pineapple. It's a little piney and finishes on the dry side. All in all? A tasty, fresh, local DIPA. Prosit!
4.02/5 rDev +0.8%
look: 4.25 | smell: 4 | taste: 4 | feel: 4 | overall: 4
1723
★
833 characters

4.21
/5
rDev
+3.7%
look: 4.5 | smell: 4 | taste: 4.25 | feel: 4.25 | overall: 4.25
Bought this because I had a couple of pints of their "Dry-Hopped IPA" at Strange Brew in Manchester last month and loved it, wondered how "Designated Hitter" DH compared.
Poured from the 22 oz. bomber inton a Tree House stemmed tulip.
a: Translucent amber with an inch thick white head which receded to even surface foam and patchy lacing.
s: Fairly intense citrus and pine.
t: Follows the nose with moderate bitterness over a medium bready malt base. Bitterness lingers only slightly on a dry finish. Later some caramel malt notes appear.
m; Medium plus, great body and good carbonation tingle.
o: A tasty and satisfying sipper DIPA, substantial and enjoyable. If this was regularly availabe in my state (bought the bottle in NH on a recent trip) and at a significantly lower pricepoint than $10 it would become a go-to.
★
831 characters
4.26
/5
rDev
+4.9%
look: 4 | smell: 4.25 | taste: 4.25 | feel: 4.5 | overall: 4.25
Poured into a 13 oz tulip glass, I can't figure out the code for the date. Pours a cloudy orange, with a one inch off white that leaves behind plenty of lace.
Smell is fresh city grass, mango, tangerine, pineapple, caramel, and grapefruit.
Taste follows the noise very tropical, with some earthy hops, and burst of grapefruit in the finish.
Body is medium large, with plenty carbonation, a little dry, and goes down easily.
Overall this impressed me. A few months ago they impressed me with the roast, I will be keeping my eye out for this little brewery 45 minutes away.
★
578 characters

4.73
/5
rDev
+16.5%
look: 4.5 | smell: 4.5 | taste: 4.75 | feel: 4.75 | overall: 5
22oz bottle poured into an IPA glass leads to a very nice dark tangerine-colored beer with a fluffy-pillowed off-white head and some minimal lacing. Smells of citrus, mostly grapefruit, pine and some floral hops. Tastes great with a touch of sweetness mixing well amongst the pine and citrus. A little more creamy than others with lower carbonation allowing for a pleasant finish on the palate. Nice bodied beer with not to much bitterness plus a pretty good aftertaste. Overall, I found this to be quite fantastic. Really good DIPA here and I would highly recommend this one!
★
576 characters
3.53
/5
rDev
-13.1%
look: 2.75 | smell: 3.5 | taste: 3.75 | feel: 3.25 | overall: 3.5
Muddy brown body with orange hues. Half an inch of soapy white head. Great rentetion and lacing.
Caramel malts. Underlying pine and orange. Touch of honey and maybe some graham cracker.
Follows the nose. Caramel maltyness. Floral, orange, slight pine, honey, touch of citrus bitterness in the finish.
Fuller bodied for the style. A touch creamy. Low carbonation.
Somewhat disappointed with this. Heavy malt character. Lacking any tropical or juicy qualities. Ugly muddy look. Reminded me of a refined 7 month old Kelso Industrial Pale Ale. I dont understand the highly rated reviews below....
★
607 characters

4.6
/5
rDev
+13.3%
look: 4.5 | smell: 4.5 | taste: 4.75 | feel: 4.5 | overall: 4.5
I saw there were bottles out last weekend but took my empty growlers right to the brewery on Friday 03/21/14 and got a fresh taste and brought home 2 growlers.
This beer has a slightly cloudy orangey color which I happen to like as everything you see always looks better through a slightly cloudy beer.
The taste of this beer has strong citrus overtones but a little piney finish. I found this a most pleasant beer to drink a Halibut curry that I made for dinner on Saturday. The spices in the curry seemed to bring out the flavor in the beer.
I am looking forward to many more growlers of this wonderful IPA.
★
610 characters
3.55
/5
rDev
-12.6%
look: 3.5 | smell: 3.5 | taste: 3.5 | feel: 3.5 | overall: 3.75
Had many times, most recently poured from my kegerator into stemmed hf wine type glass.
Look is deep orange and clear with a very fluffy white head.
Smells of tropical fruits
taste is equal hops and malt. Goes down easy for 8.5%
feels slick and a bit oily on the tongue. In a good way
Overall a great beer from a great brewery that just happens to be closer to me than the nearest grocery store!
★
398 characters

4.02
/5
rDev
-1%
look: 4 | smell: 3.75 | taste: 4.25 | feel: 3.75 | overall: 4
Reddish-orange body with a marshmallow head. Very nice, indeed.
Nose is fresh citrus. Really getting the Amarillo here.
Flavor is fresh and intense zest. Tangy hops on a very light malt body. Moderate sweetness and marshmallow character. Truly a tasty brew.
Mouthfeel is light, with very high carbonation. Aspirin on the palate at the finish.
Drinkability is excellent. Seems like a very nice beer to enjoy with dinner, so I think I will.
★
443 characters

4.06
/5
rDev 0%
look: 3.75 | smell: 4 | taste: 4.25 | feel: 3.75 | overall: 4
Bought from Trader Joe's in Nashua and poured into my trusty IPA glass.
L- Bronze, very thin head, some decent lacing. (3.75)
S- I was expecting a hop bomb for a double IPA, but what I get is more malt with the hops in the background. The hops themselves are quite fruity, some hints of pine and cedar in there. I am also getting honey as well. (4)
T- At first, I rated this lower, but now after a few swigs and swishes, I do enjoy this! The bitterness is rather smooth and the hops really provide depth to the malt character of this beer. It's not a hop bomb by any means, I am getting tropical flavors like lychee, some passion fruit, a bit of guava, even a hint of coconut. The pine presence in the aroma is not present at all in the taste. Enjoyable! (4.25)
F- For a double IPA, it's a bit thin and I was expecting a bigger head. But, it's definitely a smooth drinker! (3.75)
O- At first, I wanted to dislike this beer. But the more I drank of it, the more I liked it. I actually gave a bottle of this to my father for Father's Day and I am curious as to how he found it. (4)
★
1,084 characters

4.21
/5
rDev
+3.7%
look: 4.5 | smell: 4 | taste: 4.25 | feel: 4.25 | overall: 4.25
Not as frosty of a head as many other imperials... but super solid. Was totally surprised by this beer and glad I grabbed the last one on the shelf. Funny that it gets mixed reviews... but if you see it and love a citrus/fruit aroma to your hops in an imperial... this has all the making of a great beer that hangs really close the best of them.
★
345 characters
4.22
/5
rDev
+3.9%
look: 4.25 | smell: 4.75 | taste: 4 | feel: 3.75 | overall: 4.25
I saw a local beer shop advertising this new arrival today (DIPA, double dry-hopped, 85 IBU) so I swung over to make sure I got a bomber of it fresh.
In general I am less than impressed with the brews coming out of New Hampshire, but I have to say, if you are a hop-head you will really enjoy this brew. It kicks ass!
I'm not sure what to say about the appearance other than that it is beautiful; a golden copper, every so slightly hazy at normal serving temperatures. What'll really get you is the nose: so fruity piney and delicious... the double dry-hop really wins here. My snifter is almost empty and the smell is still absolutely amazing.
Taste is really good, doesn't over-do it on the bitterness. Surprisingly balanced. Mouthfeel is a good kind of oily, decent amount of carb. Me like! Definitely has a bit of a boozy bite, but it works well.
This is exciting. I really hope some of you can try it fresh. It's not breaking any ground but it can stand up to some damn good imperials. I don't really know of anyone in New Hampshire even attempting this style, let alone making an impressive run at it.
I got mine at Bert's Better Beers. Hopped with Amarillo, Apollo, Nugget, and Kohatu. Cheers!
★
1,205 characters
D.H. IPA from Henniker Brewing Co.
88
out of
100
based on
14
ratings.