Dismiss Notice
Get 12 monthly issues of BeerAdvocate magazine and save $5 when you select "auto-renew."

Subscribe now →
Dismiss Notice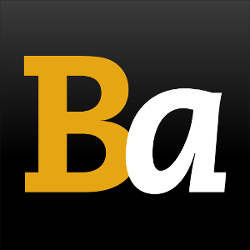 Join our email list →

And we'll send you the latest updates and offers from BeerAdvocate, because knowing is half the battle.
Ninkasi
- The Wild Beer Co.
| | |
| --- | --- |
| Educational use only; do not reuse. | |
Reviews: 13 | Hads: 43

3.38
/5
rDev
-12.7%
look: 3.75 | smell: 3.25 | taste: 3.5 | feel: 3.25 | overall: 3.25
75 cl. bottle sampled at RBESG 2013.
Label: Really liking the look of these Wild Beer labels. This one is obviously no exception. Description says that this is beers contains New Zealand hops, apple juice and wild yeast. That champagne yeast was used for second fermentation, sounds very promising.
Appearance: Hazy orange with a creamy white head.
Smell: Light yoghurt, touch lactic, dash sour, light apples & sour malts.
Taste: A not entirely successful mishmash of spoiled yoghurt, wild farmhouse stuff, rotting apples, fermenting berries, bitter barnyard, some hay, spices.
Body: Thick yeast and malts.
Overall: The concept sounds very interesting but the executions leaves a lot to be desired. It is not bad necessarily but it is a large and only slightly enjoyable mess in the end.
★
794 characters

3.54
/5
rDev
-8.5%
look: 4.75 | smell: 3.75 | taste: 3.25 | feel: 3.5 | overall: 3.5
Pours hazy peach with a massive head that lasts the entire glass, draping foam on the way down. Some white grape, granny smith apple and straw in the nose. Melon and pineapple and apple cider in the taste, pretty unusual. The mouthfeel is pretty full bodied. The finish is yeasty and watery for the ABV. Alcohol is very well hidden throughout. Hops are extremely restrained.
★
381 characters

3.61
/5
rDev
-6.7%
look: 3.5 | smell: 3.75 | taste: 3.5 | feel: 3.5 | overall: 3.75
750 ml wax sealed bottle served just above fridge temperature. Served into a Boneshaker snifter. Expensive at $11.65 CDN per bottle. seeing as this a a new brewery to Ontario, I'm interested in what a strong saison from Britain could offer.
Appearance - Hazy rich golden color, bright yellow with honey hues. An impressive two fingers of white head is poured however the staying power is lackluster and barely and lace is formed.
Smell - Some funky yeast aroma, definitely some apple and an underlying "wildness" to the aroma. Repeated whiffs give an impression of funky yeast, bananas and a hint of overripe tropical fruit mixed with kiwi.
Taste - Well, this is a little different. Strong and not-terribly boozy until it hits the back of the throat. Lots of apples and some funky yeast. The flavor doesn't really stick to the tongue, a very quick flash of flavor before some sharper boozy flavors take it away. Best before appears to be August 2018.
Mouthfeel - Sharp and a bit boozy, dry finish, moderately carbonated.
Overall - It's not too bad as far as a saison goes, the apple isn't quite as prevalent as I'd expect and the booziness makes this a bit harsh. Still worth a shot for something unique if you can stomach the price tag.
★
1,245 characters
3.67
/5
rDev
-5.2%
look: 4 | smell: 3.75 | taste: 3.5 | feel: 3.75 | overall: 3.75
This one doesn't quite work for me. The apple unfortunately gives it an apple juice-esque flavour, which doesn't appeal. It would also be nice if the yeast provided more of a funky edge.
★
186 characters

3.78
/5
rDev
-2.3%
look: 3.75 | smell: 3.75 | taste: 3.75 | feel: 4 | overall: 3.75
A: Poured a hazy gold color with an enormous white head that lasted for quite a while before leaving thick lacing behind in its wake.
S: Apple and some funk on the nose, but all in all the nose is very mild or subtle.
T: The apple continues on the palate, but the funk is buried. There are hints of the yeast, but it is very mild.
M: Very fizzy/aggressive carbonation...from the champagne yeast. It is a pleasing feel overall with a dry finish and the alcohol hidden well.
O: I wish the wild yeasts came through more, but otherwise not a bad beer.
★
559 characters

3.85
/5
rDev
-0.5%
look: 3.75 | smell: 3.75 | taste: 4 | feel: 3.75 | overall: 3.75
On-tap in the Cask (Pimlico). Served in a half pint tulip. Note the keg is different to the bottle, as it gets bottled with added champagne yeast (apparently).
Pours a highly carbonated golden-yellow colour, with a large white head.
Smells quite musky and yeasty. Hint of zest.
Tastes strongly of apple juice, some earthy, peppery yeast, and quite a decent dose of dry tartness - lemon/apple.
Overall a very interesting beer, lively and strongly flavoursome.
★
473 characters

4.01
/5
rDev
+3.6%
look: 3.75 | smell: 4 | taste: 4 | feel: 3.75 | overall: 4.25
Big fan of these guys and ill buy every release I see anyway it pours a cloudy honey hue with a creamy four finger rising head with creamy clingy sticky lacing everywhere,the smell is Granny Smith apples,Brett and funky yeast so enticing,the feel is creamy carbonated moderately and the tastes are basically the three elements of apples,Brett and saison are so beautifully entwined that they really just bring out the best in each other and work so well ill definitely be buying another bottle good stuff fellas don't change.
★
525 characters

4.02
/5
rDev
+3.9%
look: 4.25 | smell: 4 | taste: 4 | feel: 4 | overall: 4
750ml bottle poured into a glass seidel. A huge five finger fluffy white head on a very coudy apricot. Gorgeous. The head sticks around to the end with lots of clingy lace.
Lots of fruit in the nose. Apple, pear and citrus.
Interesting mixture of brett, saison and something sharp and astringent. A sour astringent finish.
Fairly light body for such a big beer. Lightly carbonated.
Very smooth and well balanced. ABV is well concealed. So watch out for this one on a hot summers day! I wouldn't give it to farm hands if I wanted any farming dome after. Recommended.
★
567 characters

4.02
/5
rDev
+3.9%
look: 4.25 | smell: 4 | taste: 4 | feel: 4 | overall: 4
Hazed blonde colour, 2 fingers of dense white head, good lace. Smell is fruity with a prominent brett note, apple and lemony, bit of a earthy cider meets green apple going on, fairly yeasty as well. Taste is quite dry with lingering fruit and a bit of apple cider, lightly sweet cereal malty flavours, some alcohol in the finish, finishes lightly sweet. Medium carbonation, lightly drying feel, medium-full body. Pretty good, an interesting beer for sure, something unique I was happy to try.
★
492 characters
4.08
/5
rDev
+5.4%
look: 4 | smell: 3.5 | taste: 4.5 | feel: 4 | overall: 4
I've drunk this beer a few times, from pint glasses, wine glasses and even a plastic cup (hey, it was a sunny day and we fancied a picnic in the park) but right now I'm sipping it from a champagne flute, as is recommended on the bottle.
It's quite heady on the first pour, although the head dies down. The body is a fairly pale yellow, but cloudy and completely opaque. The aroma is of bitter apples, with a whiff of white wine and... Zesty lemons? Am I imagining that?
Taste is a strange mix of dry apple cider, champagne and grapes, with a spicy zest. This isn't full on tart, but still a little sour. There's very little hop presence, definitely a good thing in the context of the style. Alcohol is very well hidden, this could easily pass for 5%. Mouthfeel is light and tangy.
Not my favourite style of beer, but very good and moreish. If you enjoy saisons or slightly sour beer this is well worth recommending.
★
918 characters
4.09
/5
rDev
+5.7%
look: 4 | smell: 4.25 | taste: 4 | feel: 4.25 | overall: 4
Bottle: Poured a cloudy bright beige/yellow color ale with a nice huge white foamy head with good retention and some lacing. Aroma of residual sugar with nice fruity ester, some ripe apple notes and some cereal notes. Taste is an easily drinkable mix of ripe apple notes, with a solid malt backbone with some residual sugar notes and some light hops also noticeable. Body is full with great bottle conditioning and good carbonation with no apparent alcohol. Love the mix of apple and Belgian malt and the overall balance of this beer.
★
534 characters

4.09
/5
rDev
+5.7%
look: 4.25 | smell: 4 | taste: 4 | feel: 4.25 | overall: 4.25
Ninkasi has great packaging and the liquid to live up to it - this Champagne yeast-fermented ale is every bit as suited to a classy flute glass as a fancy aperitif. The many teeny bubbles are slightly theatrical and the head they create somewhat of a spectacle. The hazy golden complexion has a bright shine.
A blend of French yeast, English apples, New Zealand hops, and Belgian brewing tradition, it's that last element that ultimately wins out, though all ingredients contribute. The Somerset cider and Champagne yeast get along like old college buddies, each supplying farmhouse and crisp, fall-time orchard fruit flavours. Sniff hard, however, and you'll also find some brighter, more tropical notes in there too.
But as I said, despite the additions, this tastes definitively Belgian through and through. Like a classic Saison, Ninkasi is characterized by a soft cereal and farmhouse graininess, spicy yeasty phenols, prominent fruit notes, and a smidgen of gently warming alcohol. The juice obviously angles the finish towards a prominently apple-y aftertaste, a combination of tart and baking varieties.
Spritzy carbonation and wild yeast go hand in glove; when it comes to dry prickly bubbles and tickling bacterial tartness one enhances the other. All that sour apple flavour and those yeast esters jump around the palate like clowns on pogo sticks before falling down the throat. The mouthfeel is an exciting roller-coaster and you'll want to ride again immediately.
I wouldn't say Ninkasi is "wildly different" but it sure is 'carefree' - a wonderfully refreshing, well-rounded, lightly funky farmhouse offering, this one drinks with complete ease and pleasure. The use of apple juice doesn't have a tremendous impact but the influence is overwhelmingly positive. Ditto for the secondary fermentation. Provided it fits your budget, definitely throw a bottle in the cart.
★
1,892 characters

4.58
/5
rDev
+18.3%
look: 5 | smell: 4.5 | taste: 4.5 | feel: 5 | overall: 4.5
Don't get much purtier than this. A lot of British breweries just don't give good head. Not so Wild Beer Co., at least not on this one. Big and foamy yet firm and sturdy, sparkly white atop a clear golden body that gets slightly hazy towards the bottom of the bottle. The Belgians would appreciate this one, and so do I.
The aroma, too, I think the Belgians might enjoy. It isn't classically 'Belgian,' but it's certainly pointed in that direction. The apples manifest themselves as themselves, a tart, fresh, crunchy fragrance, but there's quite a bit more going on here thanks to the wild yeast used. An unusual note of carrots accompany aromas of sourdough, cucumber, medicinal phenols, and even some kaffir lime. There is a biscuity character to it as well, which in tandem with the apples, gives an impression of champagne. The flavor is focused yet interesting; tart, refreshing, and fruity. A touch of grassy funk and a lip-smacking bitterness – a combination of medicine and grapefruit – balance out sweeter notes of apple, apricot, and orange blossom.
The bottle boasts 'bubbles' as one of its defining characteristics, as it should. It pulls of that very Belgian kind of carbonation that's at once frothy, fizzy, and ultimately creamy. The sprightly aeration serves to counter its strength and its sweetness and make this drink far easier than its 9% ABV ought to allow.
This just might be the best beer in Britain right now. As for food, it would play well with all sorts of things: strong and creamy cheeses, Szechuan, French, Bangladeshi, British seafood, tapas. A beer for all seasons, I think.
★
1,615 characters
Ninkasi from The Wild Beer Co.
86
out of
100
based on
13
ratings.