Dismiss Notice
Dismiss Notice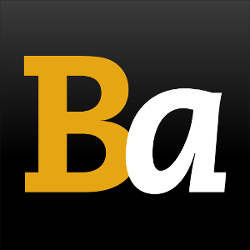 Join Our Email List →
And we'll send you the latest updates and offers from BeerAdvocate, because knowing is half the battle.
Dismiss Notice
Worthy Pale Ale
- Worthy Brewing Co.
Reviews: 10 | Hads: 35

3.76
/5
rDev
+2.7%
look: 3.75 | smell: 4 | taste: 3.75 | feel: 3.25 | overall: 3.75
Had from a 12oz can purchased in Portland, OR
Pours a mostly clear coppery-amber hue with a formidable and promising white head that showed great initial retention. However, it does dissipate and eventually leaves little more than a thin lacing.
Big aromas of lightly toasted grain, fresh bread, grapefruit, pine resin, orange and other citrus, and a subtle dankness.
All of the aromas come through on the palate as well, and the brew sports a nice bitterness from the hops on the finish. Not heavy handed at all though.
My only criticism is that it may be a little thin on the palate. However, if it had more body, it probably wouldn't be as refreshing. Very nice stuff. Could easily be used as a session ale. Just drained two straight out of work and I'm tempted to pop a third.
★
793 characters
3.46
/5
rDev
-5.5%
look: 3.75 | smell: 3.25 | taste: 3.5 | feel: 3.5 | overall: 3.5
Pours a nice hazy amber, finger of off-white head, a little lacing. A mix a floral hops with a caramel earthiness. Tastes rather good, the malt comes through with the bitterness, the ESB notes pushing through a bit more. It has a nice moderate bitter middle and reasonably crisp at the end. A little lingering caramel sweetness.
★
328 characters

3.69
/5
rDev
+0.8%
look: 3.75 | smell: 3.5 | taste: 3.75 | feel: 3.75 | overall: 3.75
12 oz can from a sixer bought in a Ma and Pa convenience store in S. Salem. $8.99 Nice lighter amber coloured ale with an attractive thick and creamy off white head. Pretty regular citrus/onion hop aromas. Very balanced creamy almost flavour here..a true amalgamation of UK/USA Nice creamy smooth mouth feel. Good understated Pale.
★
331 characters

3.53
/5
rDev
-3.6%
look: 4 | smell: 3.5 | taste: 3.5 | feel: 3.5 | overall: 3.5
A) Poured from a can into glassware this brew is a work of art, a nice 2.5 finger head that quickly dies down into nice lacing on the glass and the top of the beer. Clear, copper-amber color.
S) Hop forward with citrusy lemon, pine, candy-like sweetness, and slight notes of burnt toast
T) Hops take charge, a lot like the bouquet with juicy citrus flavors. The malt comes through on the finish with some burnt caramel and honey flavors that balance the hops well.
M) A little thinner than I thought it would be but still acceptable, carbonation is good. Semi-dry finish, all around pretty drinkable.
O) A good pale ale that shows it's Pacific NW roots with the generous amount of hops that must have went into this. Flavors are good but a little one dimensional making but this is still a "worthy" brew for any fan of juicy citrus hops. Overall I prefer their IPA over this one.
★
884 characters
3.75
/5
rDev
+2.5%
look: 3.5 | smell: 3.5 | taste: 4 | feel: 3.5 | overall: 3.75
Clear amber with two fingers of white head. Good amount of lacing. Smell is all bready malt.
Taste is malt forward with a bit of pine and leather for the hop flavor.
Mouthfeel is light for the 6.0 abv.
Overall a tasty brew but could use more hops and body.
Update: Hazy amber with a quickly receding white head that leaves a good amount of lace as it drops. Still a bready malt forward beer but has enough hop bitterness to remain in style. Mouthfeel is closer to medium and carbonation is just enough. I think I would bump the rating to a 3.75 from my original rating. Give it a try folks. Update is June 9, 2015.
★
615 characters

3.7
/5
rDev
+1.1%
look: 3.5 | smell: 3.5 | taste: 3.75 | feel: 3.5 | overall: 4
Burnished gold with just a film of white - no head in spite of vigorous can pour - but trails.
Grapefruit, toffee and musty grain sack.
Papaya on toasted pan up front with pine needle, lemon zest and a touch of resin for hops.
Floral comeback and bitter pith linger.
Light, crisp, oily.
The aroma hops are there, the IBUs are decent and yet... too thin? Not fizzy enough? Just missing a step, somehow. Still, summer and cans and outdoors and all that.
★
456 characters

3.17
/5
rDev
-13.4%
look: 3.25 | smell: 3 | taste: 3.25 | feel: 3 | overall: 3.25
Poured into straight pint glass. Poured a lightly hazy coppery-amber, with about a half-inch of white head that quickly dissipated to a ring, and left decent lacing.
The aroma had some citrus and floral hops at the front, with a light grain base. Similar story on the tongue, some hops front and rear, light grain all-across. Drinkability was good,mostly smooth with a bit of a citrusy tang on the finish.
Overall, a solid, but very typical, example of the style. Worth trying if you see it, but I wouldn't put any effort into getting it.
★
540 characters

3.92
/5
rDev
+7.1%
look: 3.5 | smell: 4 | taste: 4 | feel: 3.5 | overall: 4
Poured from 12oz can into a pint glass.
Appearance: rich orange with a light haze and a light effervescence. Head is a thin layer of ivory foam with a little bit of a lace. Not too bad.
Smell: hop-forward with a rich citrus and evergreen aroma. I quite like it.
Taste: much like the aroma, this is hop-forward with a citrusy, floral and piney character. It manages to definitely stay in the pale ale category, though, and doesn't cross over into IPA -- the bitterness is pleasant but not overbearing. Quite good.
Mouthfeel: medium-light body with a decent enough carbonation and creaminess.
Overall: I like this pale ale quite a lot. Good and hoppy but drinkable and not overwhelming. Kudos!
★
696 characters

4.2
/5
rDev
+14.8%
look: 4 | smell: 4 | taste: 4.25 | feel: 4.5 | overall: 4.25
A - Pours a nice copper with nearly a finger of tan head, decent retention, good lacing.
S - Lots of light citrusy aromas, mild caramel sweetness and dry fruity hops. Smells minimally resinous as well.
T - Mild dry/slightly resinous hops and tons of light citrusy lemon, pear, apple flavors which transition nicely into a caramel sweetness and the bitter dry hoppyness kicks in at the end more than at the beginning. Very unusual, very good. Absolutely fantastic lingering dry (slightly citrusy) bitter aftertaste. One of the best aftertastes ive ever experienced on an IPA, easily.
M - Ideal. Incredibly drinkable, lots of carbonation but lots of great flavor to go with it. Pretty light bodied overall
O - Really awesome, I'm excited to see what else Worthy puts out!
★
773 characters

3.8
/5
rDev
+3.8%
look: 3.5 | smell: 4 | taste: 3.75 | feel: 3.75 | overall: 3.75
Disclaimer: The brewery's website refers to this as its "East Side Pale". However, I have elected to go with the labeling on the can for its nomenclature.
Appearance- Pours up a good amount of head that has a little bit of retention. The body is a weak and slight off-white while the body is a medium to dark amber that glows medium amber when held up to the light. Lacing is spotty but it's there.
Nose- Lots of citrus- Centennial hops are definitely present. Strong citrus notes which are stronger from the can. Orange and lemon are the most dominant aspects with orange being primary. Some grapefruit. The can shows more of this with a light pine smell in the background. Slight melon. Very subtle but well rounded and complex.
Taste- Lemon starts the flavor profile but pine and resin quickly show up, followed by orange. Pine and resin appear again to pull up the finish. I felt like I got a somewhat of a mimosa quality when I drank straight from the can previous to this review. Some grapefruit. Everything is very mellow but very nice and well rounded. This is definitely a pale ale and not an IPA in that clothing. A nice woodiness bitterness sits at the back of the tongue and the throat, providing a nice counterpoint. Caramel is minimal and serves mostly as muted background. Pretty good beer. I've heard good things about this brewery and so far I approve. This does have a little bit more woodiness than your basic or standard pale ales. Not really a negative but a noted difference. I don't think it will replace SNPA for me but it is a solid offering. There is a slight lime spiciness that settles at the back of the throat.
Mouthfeel- Between light and medium bodied with a little bit of syrup to it. Low carbonation which doesn't seem to be a problem as it accentuates the juiciness of the flavor profile.
Drinkability- Very easygoing. A little expensive at 9 bucks for a 6 pack but not unreasonable. At that price point, I would stick with SNPA or Red Chair when it's in season.
Overall- Solid beer and a slight tweak of style (the website notes that they were inspired by English styles and it shows) that makes it interesting enough to give it a try.
★
2,183 characters
Worthy Pale Ale from Worthy Brewing Co.
83
out of
100
based on
10
ratings.