Dismiss Notice
Get 12 monthly issues of BeerAdvocate magazine and save $5 when you select "auto-renew."

Subscribe now →
Dismiss Notice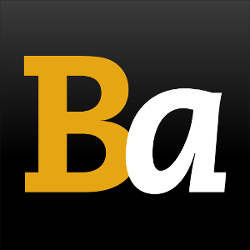 Join our email list →

And we'll send you the latest updates and offers from BeerAdvocate, because knowing is half the battle.
Pinthouse Pizza Craft Brewpub
Reviews: 12 | Visits: 69

4.83
/5
rDev
+10.3%
vibe: 4.75 | quality: 4.75 | service: 5 | selection: 5 | food: 4.25
I figured I've been here enough now to review it. Great family friendly environment with good pizza and excellent beer. Great selection of craft only, but the hidden jems are in the brewed beers. Joe Mohr field is a genius, and Jacob too. There is always an experimental beer on tap, a cask brew and the mainstays. Everything from new ipas, to beers dry hopped with cereal to barrel aged milk stouts. Keep up the good work.
★
423 characters
4.51
/5
rDev
+3%
vibe: 5 | quality: 4 | service: 5 | selection: 4.75 | food: 3.75
I really like coming here, lets get that out of the way. It's a near perfect spot for me even though its a drive during hockey season because of all the games they show, I make fast friends with the long table seating and I like that even though its counter service they had the forethought to split the beer and food lines.
The house beers aren't really that special but I like the experimental batches a lot. Its fun to see what they do, the seasonal beers are good too Ramming Speed being a personal favorite of mine. I like that they let you do growler fills as well.
I'm giving service a pass because its all counter service and the staff is always quick to clean up an empty glass.
Selection is pretty awesome, at least 40 guest beers with all the house to compete with and they always keep the selection varied, I never come in saying the tap list needs change. What they lack in sheer tap volume is made up in turnover
The food is good, it's pizza and pizza related things. I've had better pizza in Austin but Pinthouse is in no way bad.
Overall I like to come here, Its a great mix of 3 things I love, Hockey, Pizza and great beers.
★
1,146 characters
4.5
/5
rDev
+2.7%
Best pizza & beer combination in town. Think Pizza Port, but upscale and without all those damn kids. Great beer selection as well as some fine house brews. I've had about half a dozen different pizzas and each one has been excellent. The Burnett location means that parking shouldn't be a worry, although it can get crowded in the evenings. Great place to come for lunch.
★
372 characters

4.5
/5
rDev
+2.7%
Fantastic beers brewed by Mr. Mohrfeld. So many delicious beers come out of there it's hard to pick a favorite. I like that they do many different styles of beer & do them well. Their barrel aged beers are on par with all the greats, & they aren't afraid to mix up both the beers going in the barrels and the spirit barrels themselves.
They offer decent pizza, but the show stopper is the in house beer selection.
★
417 characters

4.5
/5
rDev
+2.7%
seemingly popular joint on burnet in austin. reasonably priced pizza (4.75-7.50 for a 10"), snacks and brews made in house and from all over. staff offers tastes of anything you would like, and i had the impression everyone working is passionate about beer. the layout reminds me of pizza ports, with picnic bench seating in the dining room and limited space at the bar. they offer happy hour from 5-6 and 9-10 during the week. pints of most beers are $5 during regular hours, and house beers are $2 off during hh.
★
515 characters
4.48
/5
rDev
+2.3%
vibe: 4 | quality: 4.5 | service: 4 | selection: 5 | food: 4.75
Great selection of pizza as well as around 40 or so taps. Regular in house beers are all great but what really makes this place stand out are the pilot ships and explorations. They are constantly doing variations on the standard beers with additional ingredients. Most are really good.
★
285 characters

4.43
/5
rDev
+1.1%
vibe: 4.5 | quality: 4.5 | service: 4.5 | selection: 4.5 | food: 3.75
Pinthouse Pizza is a fantastic brewpub with some good pizzas to boot. The mainstay beers here are all fantastic, and they make some excellent IPAs and Stouts in particular. They've got an ever rotating lineup of new beers coming through here, weekly casks, barrel aged beers, special beer release events, and 40+ guest drafts from fantastic breweries.
The atmosphere is bright, open, and inviting and its just an awesome neighborhood hangout that is almost always packed. Definitely one of my favorite spots in town and one that I'd recommend to anybody coming into Austin.
★
574 characters

4.41
/5
rDev
+0.7%
This place is a win win for both pizza fans and beer fans. The house Man O War IPA hits the spot and the pizza is delicious. I highly recommend the lunch special...small pizza, salad (greens salad was pretty kick butt) and a beer for around 12 bucks. Very hard to top that.
I really like the family style bench seating. Place seemed pretty wide open. Of course, I was here around 3 pm. I'm assuming it gets packed after 5 pm. Every staff member I talked to was super friendly.
Just a very inviting place with very tasty house beers and a nice selection of guest beers. Good variety too.
I will certainly be back to try other pizzas and other house beers.
★
658 characters
4.3
/5
rDev
-1.8%
vibe: 4 | quality: 4.5 | service: 3.75 | selection: 4.75 | food: 4.25
V = The staff is pretty chill and relaxed, even when it is slammed. Sports or good movies is on the TVs at all times. Everyone there is friendly. Communal seating with the picnic tables.
Q = The food is alway fresh. The house beers are amazing and they keep the tap lines well maintenanced for the guest beers as well as their own.
S = Communal seating. Have to order the food at the counter, or a little known fact you can order food and beer at the bar. Staff will answer any questions you have on beer or pizza. Don't hope to be in and out quickly unless it is an off hour.
S = Has 6 main stays and then more seasonals and experimentals on tap. Seems like that always have at least 10 house beers on tap whenever I go. i have seen close to 30 house beers before on tap. They have a total of 40 taps plus 4 nitros. What ever else is open is filled by the latest seasonals from amazing breweries all over the nation.
F = Fresh, local ingredients make for awesome pizzas. What else is better than pizza and beer.
★
1,016 characters

4.29
/5
rDev
-2.1%
vibe: 3 | quality: 4.5 | service: 4.25 | selection: 4.5 | food: 4.5
This place is worth seeking out. But after about 5pm until around 8pm it's fully of kids. When I go to a bar/brewpub to eat and drink alcohol the last thing I want is a bunch of kids around. They are always bumping you and running around. Ive spilt a pint or two because of this. I had not gone to pint house a few times because of the time frame I was wanting a beer fell in to these hours.
That being said, the beer selection is great. their house brews are great as well. The pizza and the salads are descent. CANNOT BELIEVE one of the toppings is not beef. COME ON MAN!
★
574 characters

4.14
/5
rDev
-5.5%
vibe: 4.25 | quality: 4.25 | service: 3.75 | selection: 4.5 | food: 3.75
I really enjoyed my time here. An excellent beer bar along with excellent house made beers as well. I walk in and the lay out is wide open, beer garden, communal style seating. Wood picnic tables, and a long bar on the left. Order beer at the bar, and there is a counter in the back to order food. If the bar is not busy, they will take food orders, though usually you have to go to the counter for food. Chill and relaxed.
The service is very friendly and personable. They mean well, but can sometimes be absent minded. No bother, a little wait is not a problem for me.
40 taps of guest beers, and one of the best selections in a city. Firestone Walker, Jester King, lots of other Austin breweries. Plus their house beers, with about 8 to choose from. You can do flights as well. Only behind Bangers, Wip In, and Draught House for selection. I particularly liked their house beers. Calma Muerta is an excellent low ABV pale ale. The two barleywines they had were excellent as well.
On to the food. I did the lunch special which is a salad, small pizza, and a pint. About $10. Not a bad deal. The house salad was excellent. Fresh spinach, cranberries, blue cheese, nuts, and house made dressing. I had the Hill Country pizza. Bacon, spinach, mushrooms, ricotta. The toppings were excellent and fresh. My problem was the crust. I am not sure, but it seemed pre made, possibly frozen crust? I might be wrong , but it just did not taste right. It reminded me of Pizza Hut crust. A shame because everything else was obviously freshly made and well prepared.
There is so much to like here. I can over look the sub par crust. Excellent house made beers and a great guest selection. Add to that a very welcoming atmosphere, and approachable service. A good spot.
★
1,761 characters
3.93
/5
rDev
-10.3%
vibe: 4 | quality: 3.75 | service: 4.25 | selection: 3.75 | food: 4
With a mix of college age kids, 20's and 30's techie types and over-the-hill hipsters, this place, upon first glance, looks a bit of a trendy enclave for the cool folks, but don't judge a book by its cover because the atmosphere is quite welcoming and the staff I encountered were knowledgeable and eager to chat about beer, especially if you show an interest in the house brews.
The tap list is nothing to go bonkers over, but it's strong and should satisfy most beer geeks, unless you're looking for the rare stuff (they don't sell bottles). The house brew IPA I had was tasty and a fine start to the evening. I followed that up with a Sculpin IPA and topped it all off with a Gulden Drak (served properly), along with the "supreme" pizza which was right-on. I noticed a couple of experimental house beers that looked promising, but didn't have time to try any of them. Maybe next time.
There's plenty of picnic-style/communal seating here, and while it was pretty packed, I didn't have a hard time finding a place to squeeze in. There are a few picnic table outside as well if you want to brave the Texas heat. Being that the floor is open it can be a bit noisy at times, but who can fault people for chatting it up over good beer and pizza.
A good place to start a night of Austin pub-hopping, and I will definitely return here to see what's being offered the next time I"m in town.
★
1,392 characters
Pinthouse Pizza Craft Brewpub in Austin, TX
94
out of
100
based on
12
ratings.