Dismiss Notice
Dismiss Notice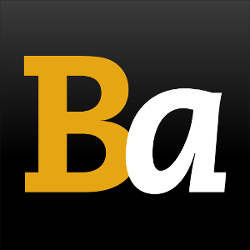 Join Our Email List →
And we'll send you the latest updates and offers from BeerAdvocate, because knowing is half the battle.
Dismiss Notice
Ominous
- Bad Weather Brewing Company
| | |
| --- | --- |
| Educational use only; do not reuse. | |
Reviews: 12 | Hads: 61
3.88
/5
rDev
-3.2%
look: 3.75 | smell: 3.75 | taste: 4 | feel: 3.5 | overall: 4
Poured into bad weather chalice.
1 finger of tan head. Color is a deep black.
Flavor profile: Very stout-like. Molasses and licorice. Caramel and chocolate. Some dark fruits. It seems to have a coffee roast to it. It also has a creaminess to it with notes of vanilla.
Mouthfeel: Smooth and roasted. Medium bodied with a good amount of carbonation. Ends dry and roasted.
Overall, a very interesting take on a 'winter warmer'. This beer is delicious. Very easy to drink with a lot of awesome flavors.
★
502 characters

4.25
/5
rDev
+6%
Nose: spice, malt, rich sugars, fruit.
Brilliant mahogany, 1" finely bubbled off-white foam cap, slowly dissipates to thick film, excellent lace.
Palate: rich, dark fruit, dark sugars, chocolate, prune to cherry, touch of cola grown in intensity by the finish, some pepper in the finish. Sweet but not cloying.
Chewy, medium low carbonation, fine and soft carbonation, creamy.
★
376 characters

3.55
/5
rDev
-11.5%
look: 3.5 | smell: 3.5 | taste: 3.5 | feel: 4 | overall: 3.5
Very dark brown with red tint. Two fingers of head forms and settles to a thick cap. Very little lacing sticks to the glass.
The aroma consists of bready, caramel, and slightly nutty malt with hints of cocoa and candied sugar. Hops seem to be earthy with a slightest touch of pine.
Malty and earthy flavor. I wonder what yeast they used. Seems to be an American yeast. I would of preferred a British yeast that would of given more esters and buttery flavor. The candied sugar is tasted besides just bumping up the ABV. Get some nutty and chocolate notes.
Nice carbonation along with being medium bodied. Nicely coats the palate while still having active, lively feel. The use of oats probably helped a lot in this category.
Rather boring beer from Bad Weather as most American winter warmers generally are. Nice they did not wassail it but it could use a bit of boost from something other than the malt and sugar.
★
917 characters

4.29
/5
rDev
+7%
look: 4 | smell: 4.25 | taste: 4.25 | feel: 4.25 | overall: 4.5
Poured from a 12 oz. bottle into a tall pint glass.
Appearance: Pours a dark brownish black with some hints of amber. Moderate amount of bubbles and a big three finger tan head which slowly fades into a thin creamy layer. Leaves a lot of creamy lacing around the glass.
Smell: A nicely roasty and sweet dark malt driven aroma with good hints of chocolate and dark fruit. Dark roasted malts with good hints of chocolate, biscuit, grains, toast, coffee, caramel, toffee, nuts, and yeast. Sweet scent of molasses and candied sugar. Dark fruit presence with hints of raisins, plum, prune, and dates. Also some earthy hops in the background. A very solid malty aroma.
Taste: Like the aroma suggests, a deep roasty and sweet dark malt driven taste with good notes of chocolate and dark fruit. Toasty dark roasted malts with a big taste of biscuit, chocolate, toast, coffee, grains, caramel, toffee, yeast, and nuts. Sweet taste of candied sugar and dark molasses. Dark fruit undertones with notes of raisin, prune, plum, and dates. Earthy hops linger in the background. A very good taste.
Mouthfeel: Medium bodied with a moderate amount of carbonation. Very creamy and somewhat syrupy. Finishes fairly smooth with only minimal alcohol heat.
Overall: A very good take on the winter warmer style. More on the roasty chocolate side than the spicy type. Kind of reminds me of Great Divide's Hibernation.
★
1,400 characters

3.88
/5
rDev
-3.2%
look: 3.75 | smell: 3.75 | taste: 4 | feel: 3.5 | overall: 4
Tasted 2 Feb 2014.
Pours a dark chocolate brown, clear at the edges. One finger of light yellow-tan head. Good retention, okay lacing.
Smell is faint, a touch smoky, with dark-roasted woody malts. Has a medicinal twinge that brings it down a notch.
Taste is quite good. The smoke and wood are here, too, but they work together much better. They're also more potent, and there's nothing off. Fades bitter in the finish. A really pleasant, very wintry beer, like sitting around a smoky campfire.
Feel is fine. Doesn't add, doesn't take away. Medium-bodied, carb a little on the low side.
I really like this beer. Its subtle smoke, the lightly sweet woody malts. The kind of beer I want to sit and enjoy while watching a fire or a movie.
★
739 characters

3.77
/5
rDev
-6%
look: 4 | smell: 3.75 | taste: 3.75 | feel: 3.75 | overall: 3.75
Appearance: Dark brown, good head.
Smell: Molasses, a bit of black liquorice.
Taste: Moderate sweetness, roasted malts. Burnt coffee finish.
Overall: A pretty solid beer here, seems to be a big roasty porter. The finish is a little different, quite dry. A good option for a cold night, which we've had plenty of this winter.
★
327 characters

4.09
/5
rDev
+2%
look: 4 | smell: 4.25 | taste: 4 | feel: 4.25 | overall: 4
12 ounce bottle packaged on 10/10/14 poured into La Trappe goblet. Dark brown body with hints of red, which if not held to the light looks almost jet black. Thin but retentive tan head (which was poured very gently). Thin but sticky lacing.
Interesting nose which seems like a combination of a BDSA and some sort of brown. Rich roasty, malty, and nutty malt aromas are dominant, but just barely. Caramel and candi sugar aromas along with dark fruits (raisins, dates) also fight for the lead, with a bit of chocolate.
Flavor overall follows the nose. Very roasty and malt-forward; chocolate, nuts, grains, and toffee. The dark candi sugars give it a touch of molasses, anise, and dark fruitiness. This may be reasonably hopped, but aside from a hint of bitterness in the finish it isn't particularly noticeable as the malts and sugar overpower it. No astringency or noticeable yeastiness. Light alcoholic finish.
Medium-bodied and moderately carbonated. Soft and warm due to the relatively high alcohol content. Very creamy and almost feels like oats were added. (Edit: According to the Bad Weather website, oats are indeed present).
Overall, I went into this beer without any ideas as to what it would actually taste like. Once I realized it wasn't a typical winter warmer, I rather enjoyed it. Nice mash-up of a darker, maltier American style and a darker Belgian.
★
1,371 characters

4.27
/5
rDev
+6.5%
look: 4.25 | smell: 4 | taste: 4.5 | feel: 4 | overall: 4.25
Had this beer for the first time on tap at Muddy Pig. Very good.
Second time was at Grumpy's NE. After 3 pints... I'm sold. All around good beer. Malty, balanced, a touch boozy (which I like). When I'm not in the mood to be kicked in the teeth by a hop cone and still want a good beer - this is is on the current top 5 list.
Mouthfeel, color, head retention, on and on... Don't get too worked up, beer geek. Just order a pint, drink it, and order another. Does the body good.
★
483 characters

4.32
/5
rDev
+7.7%
look: 4.75 | smell: 4 | taste: 4.25 | feel: 4.75 | overall: 4.5
Look: Deep dark brown like a porter with generous tan head that retains nicely.
Smell: Sweet dark fruit
Taste: Moderately sweet dark fruit, mildly roasty, with mild herbal hops presence. Just enough alcoholic spice.
Feel: Thick and smooth
Overall: I wouldn't say I had low expectations for this beer - maybe slightly above average expectations. But from the pour, with its big fluffy head, to the last sip, I can honestly say this was a very pleasant surprise. The balance leans towards sweetness but it works very well. The palate has a nice complexity from the dark fruit to the slight roastiness, and the body is nice and thick. I definitely recommend trying this one if you can still find it.
★
700 characters

4.02
/5
rDev
+0.2%
look: 3.75 | smell: 4.25 | taste: 4 | feel: 3.75 | overall: 4
A. Dark. No transparency. Thick creamy head fades slow.
S. Malts. Cut grass. Coffee. Zesty lemony aroma. Very nice and refreshing.
T. Really complex. Got a touch of citrus up front. Malts and toasted grains. Bitter hops but not super strong. Peppery. A nice chocolate sweetness follows.
M Pretty light but there is some foamy richness. Boozy tangy aftertaste.
O. Good beer by a brewery that impresses me more and more with each beer I have. Mix of flavors is great. Alcohol is fairly well hidden. Sweet sour and bitter. I'll have this again.
Poured into shaker pint.
★
573 characters

3.78
/5
rDev
-5.7%
look: 4 | smell: 3.5 | taste: 4 | feel: 3.5 | overall: 3.75
Appearance: Dark brown; ruby highlights. Thick khaki head that dissipates quickly. Large carbonation bubbles along glass edge.
Smell: Light aroma of toast, roasted malt, mild coffee.
Taste: Roasted malts combined with brown sugar; dark fruit, raisin. Slight coffee.
Mouthfeel: Medium body. More carbonation than many dark beers. Some of the 7.5% ABV is evident.
Overall: Very nice. Good combination of a lighter roasted porter and a strong but not overly sweet brown ale. A great hybrid of styles producing a tasty brew!
★
524 characters

4.53
/5
rDev
+13%
look: 4 | smell: 4.75 | taste: 4.5 | feel: 4.5 | overall: 4.5
Bad Weather - Ominous... and I poured it after trudging inside from a hard-blowing storm of micro-hail, damp and shivering. Perfect timing.
Pours a deep, insidious dark mahogany shade, yielding next to nothing to the light and mostly opaque. The smell is dank and wonderful - fresh, starchy banana bread. This beer is damn good; roasted malts dominate, with rich notes all around - toffee, booze, toasted pepper flakes, a bit of plum; and what few hops there are merely round out the wonderfully bitter near-burnt roasted flavors. There isn't much to the aftertaste, but then again, there's little to no noticeable mouthfeel either - for all of its strength of aroma and flavor, it goes down like a strong Vietnamese iced coffee.
This is possibly the best damn "regular" beer I've ever had - anything better has been in a 4-pack, bomber, or on-tap only. I'm already making a note to go pick up a whole lot more in case it runs out, because I'm leaping straight from "could drink this almost every day" to making it so! I still kick myself in the foot over missing out on more of Summit's limited release pumpkin porter, so I could just be paranoid.
★
1,151 characters
Ominous from Bad Weather Brewing Company
87
out of
100
based on
12
ratings.