Dismiss Notice
Dismiss Notice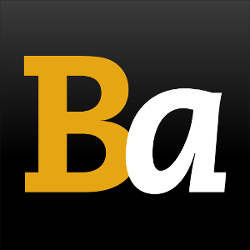 Join Our Email List →
And we'll send you the latest updates and offers from BeerAdvocate, because knowing is half the battle.
Dismiss Notice
Reviews: 15 | Hads: 115

3.86
/5
rDev
+5.5%
look: 4.5 | smell: 4 | taste: 3.75 | feel: 3.75 | overall: 3.75
Can, poured into a 4oz sample glass. Dark amber color, with a long lasting head. Nose is spice from the rye along with some caramel maltiness. A little bit of that rye spice is noticed along with the cereal and some toffee. A light hop bite finishes off this reasonably enjoyable beer.
★
289 characters

4.05
/5
rDev
+10.7%
look: 4.25 | smell: 4.25 | taste: 4 | feel: 3.75 | overall: 4
On tap at Nationals Park in Washington, DC.
Pours a clear dark brown with a foamy khaki head that settles to a small cap on top of the beer. Foamy swaths of lace form around the glass on the drink down. Smell is of toasted malt, rye, and earth aromas. Taste is much the same with toast, rye, and earth flavors on the finish. There is a mild amount of rye bitterness on the palate with each sip. This beer has a lower level of carbonation with a slightly crisp and medium bodied mouthfeel. Overall, this is a good beer with a great rye forward presence that comes through especially well in the smell.
Serving type: on tap.
★
625 characters
3.77
/5
rDev
+3%
look: 4 | smell: 3.75 | taste: 3.75 | feel: 3.75 | overall: 3.75
Pours a moderately dark ruby amber with a moderately sized tan head. Lacing remains as you enjoy the brew. Bite of the hops intermingled with the rye flavor makes it an interesting brew.
★
188 characters

3.48
/5
rDev
-4.9%
look: 3.75 | smell: 3.25 | taste: 3.5 | feel: 3.75 | overall: 3.5
12 oz can into a teku.
Appearance: Pours a dark brown color. The head is two fingers high and off-white in shade. Its creaminess is excellent, while the retention is good. A thick ring of lacing sticks to the glass. (3.75)
Smell: I pick up lots of rye spice, unsurprisingly. The caramel that augments its spicy tone is very rich and defined. Not only does it branch out into notes of caramel and toffee, but also into brown sugar, earth, and even mild chocolate. Touches of piny, floral hops also appear to balance the sweetness. A decent nose without being earth shattering. (3.25)
Taste: More bitter than the nose suggested. It starts off with some caramel and brown sugar, at least, with the rye spice augmenting the malt flavor some. The finish is fairly bitter, bringing tobacco, grass, earth, and pine. There's even a touch of roasted grain floating around. Normally, this beer would be far too bitter, but the malts do a great job of holding the back-end bite at bay. A likable beer at the end of the day. (3.5)
Mouthfeel: Because it's bitter, it's a fairly clean and dry beer. The malts are prevalent, yet never linger sloppily on the palate. Somewhat strong carbonation also helps it go down easily. (3.75)
Overall: This could have been a bitter mess, yet it isn't. Honestly, the interplay between the bitter hops and the malt backbone just works. I won't seek this out, but I'll drink it again. (3.5)
3.48/5: Similar to being beat up by "Rowdy" Ronda Rousey: it's like being hit by a truck, yet it's oddly pleasurable
★
1,533 characters

3.66
/5
rDev 0%
look: 4 | smell: 3.5 | taste: 3.75 | feel: 3.75 | overall: 3.5
Deep chestnut color with thin white head. Decent lacing. Caramel and rye on the nose. Medium-bodied with caramel-tinted malt sweetness, some rye spice and hop bitterness in the taste. Quite hoppy, actually. It's okay.
★
222 characters

3.28
/5
rDev
-10.4%
look: 4 | smell: 3.5 | taste: 3 | feel: 3.5 | overall: 3.25
Another beer courtesy of the captain of the canship, woodychandler. Poured from a 12 oz. can. Has a cloudy, dark brown color with a 1/2 inch head. Smell is of rye, hops. Taste is of sharp rye, piney hops, a bit of an unusual aftertaste, dry at the finish. Feels medium bodied in the mouth and overall a slightly better than average beer.
★
337 characters
4.07
/5
rDev
+11.2%
look: 4.25 | smell: 4 | taste: 4.25 | feel: 3.5 | overall: 4
Has a dark color with a tinge of caramel with good head retention. Smells sweetly of grain with a sweet initial sip and a strong dry taste of rye at the end of the swallow. Reminiscent of Lagunitas Lil' Sumpin' Sumpin' Ale, though not quite as sweet. Very easy beer to drink.
★
275 characters

3.77
/5
rDev
+3%
look: 4 | smell: 3.75 | taste: 3.75 | feel: 3.75 | overall: 3.75
Pours a deep cloudy brown with with a nice cap of creamy taupe head with good retention, nice small sticky lacing. The aroma is sweet, fruity and bready, with just a hint of pepper. The taste is very similar with a hint of earthy hops to balance out the barley and rye. The body has a nice lighter weight to it and as well as a smooth finish.
★
342 characters
4
/5
rDev
+9.3%
look: 4 | smell: 4 | taste: 4 | feel: 4 | overall: 4
Just a good beer from Atlas. Easy to drink, clean all the way through. One of the best ales made in the DC region. Deserves another look from this community.
★
160 characters
3.69
/5
rDev
+0.8%
look: 3.25 | smell: 3.5 | taste: 3.75 | feel: 4 | overall: 3.75
Poured from the can into a nonic pint glass.
Deep mahogany colored, and slightly red but a bit of a hazy dark rust body color up to the light. Slightly clear but also a bit lifeless. Barely a one finger head forms, very tan with little lacing but manages a thin collar and puck. Basically looks ok, but nothing great.
Aroma gives to some dry grains, and a faint hint of spice. There seems to be a small sense of chocolate but it's very faint. Not particularly hop forward it seems as the can proclaims, but comes off decent enough.
Palate works out kind of surprisngly. Good sense of malt density as a milk chocolate like angle comes out in the mid palate. Finishes very spicy as the rye angle really starts to kick in, with a tannic grainy bitterness but it's a good contrast to counter a bit of the sweet malt that comes over. Hints of twiggy and bark like almost woody character, with some biting down dried grain sensations. Good density even if slightly milky.
Overall a rye beer I can kind of easily enjoy and no think over too much.
★
1,052 characters

3.75
/5
rDev
+2.5%
On draft at the brewery, pours a dark cola brown, almost opaque, no head, very thin and oily looking.
The nose is earthy, pine, rye, and grain. Lots of toast, straw and malt. The flavor is earthy hops, toasted bread, sweet pepper, and rye. This drinks very smooth and balanced. It is full in flavor, but not heavy and drinkable despite the time of the year.
I like this, but prefer more rye and grass to be present than this one lets on.
★
443 characters

3.6
/5
rDev
-1.6%
look: 3.5 | smell: 3.5 | taste: 3.75 | feel: 3.5 | overall: 3.5
Appearance was dark amber or reddish. Head was pretty solid and lasted a while.
Odor was a little on the lighter side as far as rye maybe. Hops, green and floral mostly.
Taste was good. More balanced than the odor. Rye was noticeable and added a lot to the beer. Hops making up the rest with green and floral(like odor). Some pine/resin as well, but not overdone. Mouth feel was medium bodied and present.
Overall a pretty good rye beer. Definitely worth a repeat.
★
465 characters

3.66
/5
rDev 0%
look: 3.75 | smell: 3.25 | taste: 3.75 | feel: 4 | overall: 3.75
On cask at Meridian Pint, Washington, DC, March 2014:
The menu noted that whole cone Simcoe hops were added to the cask.
The beer appeared to be a clear red color with a light, foamy, white head that had decent retention and produced some nice lacing.
The beer gave off a slightly pine hop aroma. I was expecting more rye than hop.
After smelling the beer, I expected a more hoppy taste, but did not get it. The beer had a nice, but not overpowering or excessive rye flavor to it. Reminded me more of an ESB or and English Bitter, but it was still enjoyable.
The beer was extremely smooth and easy to drink. I warmed up to the beer the more that I drank it.
★
664 characters

3.44
/5
rDev
-6%
look: 3.75 | smell: 3.5 | taste: 3.25 | feel: 3.75 | overall: 3.5
This beer poured a little darker than expected but quite clear, with good sustaining creamy head, significant lacing.
I couldn't get much from the nose, but the beer starts off a little bitter, tending towards my thought of an ESB. But it doesn't turn that way, and instead the initial taste lingers steady on the tongue. There are maybe some berry notes in the tart-tending bitterness, but balanced by an earthiness the turns into the rye-beer taste I expected. This taste is subtle, though, making an appearance but fading in the back.
This beer grew on me a bit as I drank it, but didn't jump out as anything special. I'd have it again and will try another of their beer.
★
676 characters
3.77
/5
rDev
+3%
look: 3.5 | smell: 4 | taste: 3.75 | feel: 3.5 | overall: 3.75
Had a sample of this beer on tap at Meridian Pint on Labor day, the debut for Atlas. The aroma was bright, fresh hops and the flavor was also dominated by hops with a little bite from the rye. Basically a rye IPA, in my opinion. Very drinkable. I would definitely try this one again.
★
283 characters
Rowdy from Atlas Brew Works
83
out of
100
based on
15
ratings.