Dismiss Notice
Get 12 monthly issues of BeerAdvocate magazine and save $5 when you select "auto-renew."

Subscribe now →
Dismiss Notice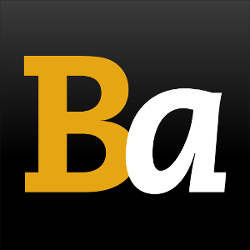 Join our email list →

And we'll send you the latest updates and offers from BeerAdvocate, because knowing is half the battle.
The Imperial Texan
- Martin House Brewing Company
| | |
| --- | --- |
| Educational use only; do not reuse. | |
Reviews: 15 | Hads: 135

3.3
/5
rDev
-13.8%
look: 3.25 | smell: 3.25 | taste: 3.25 | feel: 3.25 | overall: 3.5
Truncated review. Expectations are low given the brewery, which has disappointed in the past. But I'm in the mood for a good red ale.
Reviewed live as a double red ale per the label. Served cold into a pilsner glass in me gaff in low altitude Austin, TX. Side-poured with standard vigor as no carbonation issues are anticipated.
No bubble show forms as it's poured.
HEAD: Seven fingers wide. Khaki colour. Foamy. Frothy. Creamy. Full. Thick....it looks good, and the retention is excellent - 8 minutes at least. Leaves light spotty lacing on the sides of the glass as the head recedes.
BODY: Translucent murky copper with paler hues. No yeast particulate or hop sediment is visible.
Overall, it seems well-carbonated and looks fine for a red ale, albeit not as amber-hued as you might expect.
AROMA: Toasted malts, amber malts, some candied character, sweetness, floral hop notes, and musty herbal hops.
It's a pleasant aroma of average strength for a red ale. I'm looking forward to trying it.
No yeast character, alcohol, or off-notes are detectable.
Has an aggressive hopping characteristic of an American ale.
TASTE: Toasted malt. Amber malts. Floral hop character. Caramel. Some bread crust.
cream. It's well-balanced and nicely built, but could use more complexity/intricacy and subtlety. Each constituent note is nice, and they do come together to form a cohesive whole, but it never feels gestalt; the whole is not more than the sum of its parts.
Average depth, duration, and intensity of flavour.
No alcohol, off-notes, or yeast character comes through.
I find it simplistic, but the balance keeps me coming back for more sips.
TEXTURE: Smooth, wet, medium-bodied, aptly thick, slightly overcarbonated, quenching, and approachable. Could be softer and creamier. Well-executed, albeit scratchy and a bit rough on the palate. It doesn't have any dragging coarseness, but it is a bit abrasive in the back of the throat.
This texture is a fine companion to the taste, but ultimately fails to elevate the beer.
OVERALL: A surprisingly well-crafted red ale from Martin House, The Imperial Texan surprises and delights. But let's not kid ourselves - it's far from a world-class brew, and isn't unique or special. Not toasty enough to be Irish, and not heavily hopped enough to be American, it idles in that in-betweeny bit between the two styles. But it's pleasant and worth trying. I owe this brewery more attention.
B-
★
2,441 characters

4
/5
rDev
+4.4%
The mighty JenRay comes through with one CAN after the other in support of The CANQuest (TM) and I CANnot thank her enough! I do my best to keep her plied with APAs, AIPAs, and DIPAs, but it CAN never match her CANtributions.
From the CAN: "Made in Texas by Texans"; "CANs: Infinitely Recyclable (SM)".
With the Crack!, I salute the great Republic of Texas, which I actually prefer to its neighbor, Oklahoma. Murray and I had a blast in Houston on the Fourth of July, wowed 'em in San Antonio and parted company in Austin. I have been to Dallas, which is Ground Zero for us CANspiracy theorists and the Jurkowskis took me to El Paso. Texas, I drink your beer! I could not maintain the inverted Glug as it was a pounder CAN and I got a tad bit of overflow as it was. It settled into two fingers of dense, obstinate, tawny head that sat like an angry burro and defied anything to happen. Color was Light Copper to Copper (SRM = > 13, < 17) with a light haze to keep me guessing. Nose was great! Sweet malt was counterbalanced by pine hops for a mouthwatering melange. Mouthfeel was full, dense, thick and laid on my tongue like a dollop of cream. The hops were not playing around and immediately went to work, jackhammering my poor, tender tongue while its unsuspecting tastebuds were lollygagging around, enticed by the sweet, lovely malts. Before any defense could be mounted, the malts slipped away and the hooligan hops began beating on everything in their reach. It was a streetfight in my mouth! Just like the poor soul on the CAN's graphic label, I had not even broken leather and I was shot through the heart. Finish was so intense that I sat down heavily, watching as I bled out, fingers pressed over both my heart and mouth, trying to keep all of the precious liquids inside of me. I think that it was trying to send me a subtle (?) message to keep my dickskinners off of Texas' beers, but I know that they CAN only have my CANs when they pry them from my cold, dead fingers. The sticky lacing that remained in its wake was as sticky as my blood, which now stained the streets of Fort Worth. I had been deemed unWorthy.
★
2,132 characters

4
/5
rDev
+4.4%
look: 4 | smell: 4 | taste: 4 | feel: 4 | overall: 4
16 oz tallboy pours a hazed reddish-copper color with a large cap of beige head that is fluffy and sticky.
Nose is sugared grapefruit, caramel, toast and pine sap. Good malt/hop balance.
Nice flow from leafy hops to a toffee malt middle and finishes long and bitter. Maybe a little more hop flavor on the front end would get this beer into the upper echelon of imperial red ales, but as is, it is a mighty fine brew. I was a little hesitant to pull the trigger on a 4-pack for 12 bucks, but now am glad I did. Has alot going on and I cant see this one getting boring. Good stuff!
★
581 characters

4.31
/5
rDev
+12.5%
look: 4 | smell: 4.25 | taste: 4.5 | feel: 4 | overall: 4.25
A: Beer pours a nice red body with a half inch thick white head
S: A delicious smell of fresh hops hits me in the face. There is also a nice sweetness to it.
T: Tons of bitter hops and it tastes delicious in this style. It's almost more like and imperial IPA IMO.
M: Strong bit of carbonation on the back of the throat.
O: It's nice to finally have a nice beer from Fort Worth that's actually worth something... Take note Rahr.
★
431 characters

3.59
/5
rDev
-6.3%
look: 4 | smell: 3.75 | taste: 3.5 | feel: 3.5 | overall: 3.5
Pour produces a massive head, that forms into a plateaued peak above the liquid. The head is cream-colored, foamy and persistent. Reminds me of the foam from a root beer float. Somewhat cloudy liquid, amber with brown hues. Shows steady carbonation.
I get a lot of citrus on the nose, some sweet malts and maybe even some vanilla. It's slightly stale, which may be the result of the shipping and wait to drink it.
I get a slight offtaste on the tongue, something metallic and stale. Again, the wait may be to blame. Something earthy in there as well and the citrus is not present. There's a slight spice in there and some floral hop flavor.
The beer has a tiny hint of astringency, low-to medium body and some creaminess. It doesn't taste or feel like an imperial beer.
I'd say it's an average imperial red, although I'd have to try it fresh from the source to know for sure.
★
882 characters

3.56
/5
rDev
-7%
look: 4 | smell: 3.5 | taste: 3.5 | feel: 3.75 | overall: 3.5
Draft pour
Supremely bitter with grapefruit and pine flavors. Lots of backing sweet malt to make it drinkable.
Lots of carbonation and medium body.
Not reinventing the wheel but a solid brew.
★
196 characters

4.16
/5
rDev
+8.6%
look: 4.25 | smell: 3.75 | taste: 4.25 | feel: 4.5 | overall: 4.25
16 oz can poured into oversized tulip glass.
A - Pours a murky copper/brown with orange around the edges when held up to light. The head is massive and creamy off white.
S - Earthy piney hops and caramel sweetness.
T - Sweet and malty up front with caramel, followed closely by bitter piney hops. A bit too bitter for the style I think. Grapefruit hop bitterness lingers.
M - Super smooth and creamy. The head is very fine, and the silky mouthfeel is great on this one. Moderate body, moderate to low carb, silky smooth.
O - My first Martin House brew, and better than I was expecting. A good take on the style with a great mouthfeel. A bit one dimensional but still tasty.
★
678 characters

4.12
/5
rDev
+7.6%
look: 4.75 | smell: 4 | taste: 4 | feel: 4.25 | overall: 4.25
L - Burnt orange and clear. Tight off-white head. Good lacing as it goes down.
S - Earthy and citrus
T - Bitter and a bit harsh. A little astringent and dry. Taste is like the nose - earth and citrus.
F - Medium, good carbonation.
O - Decent beer. Glad I got to try it. Will not seek it out again though.
★
315 characters
3.88
/5
rDev
+1.3%
look: 3.75 | smell: 3.75 | taste: 3.75 | feel: 4 | overall: 4.25
A Dark ruby red, min head and nice lacing.
S lots of caramel and hops.
T lots of hops and caramelly goodness.
M velvety silky smooth and awesome, hoppy aftertaste.
O very awesome and enjoyable beer, with mad strong flavor. Billed as an imperial red ale, had on tap in shaker pint (boo!) at OSDH in Denton (yay!).
★
316 characters

4
/5
rDev
+4.4%
on tap at the brewery (July 19, 2014)
L: Cloudy red-burnt orange, tan head, no stick or lace
S: full on grapefruit/pine assault -- super sweet
T: pine bitter, lots of it up front, then a bit of grapefruit taste; as it warms near the end, gets a little mango/caramel American DIPA taste going; sooo very bitter but no alcohol burn or taste anywhere
F: light and crazy drinkable for so much of a beer
O: Arrogant Bastard Texas style ... it's big, bitter, tasty, drinkable and a perfect finisher for a session because these hops here will lay waste to a palate.
★
568 characters
3.73
/5
rDev
-2.6%
look: 3.75 | smell: 3.75 | taste: 3.5 | feel: 4.5 | overall: 3.75
A tall can because everything's bigger in Texas! Pours clear copper red with a creamy tan head. The smell is floral hops with a caramel undertone, sort of a souped up pale ale. Taste is sharp, definitely hop dominant. The hops are a bit piney and the finish is dry and sharp. This thing is like a knife covered in razor blades. Mouthfeel is slightly creamy, nice "heft" to it. All in all, I like this. It's a bit rough around the edges and a bit one dimensional, but it manages to soften things up a bit with the malt and the alcohol warmth. Its a good beer for a spring day, so who am I to argue?
★
597 characters
3.17
/5
rDev
-17.2%
look: 3.5 | smell: 2.75 | taste: 3.25 | feel: 3.5 | overall: 3.25
I really wanted to love this beer because it is brewed in my home town;alas, undecided whether I like it. The Good? who can argue with a 4-pack of 16 oz cans?! Love the artwork on the can! Made in Texas by Texans. Yes sir! So far so good. Now lets pour:
L - If going for a Red River look effect, nailed it. Poured a murky brownish red colr with a healthy soapy head that dissipates slowly.Faint lacing detected.
S - very faint, too faint to contribute to the experience. I could detect citrus and piney hops along with malt sweetness.
T: Initial taste hit is caramel, toffee sweetness which quickly and thankfully gives way to hop domination. Citrus, grapefruit, and piney hops dominate with a bitter, spicy finish, which is fine with me. Regarding that spicy finish, is there such a thing as a jalapeno hop? If so, it is present here.
F: Thick coating with a dry finish and slight alcohol burn on the back of the tongue.
Overall this beer grew on me. First tasting, honestly, I hated it.2nd tasting was better, I detected more complexity, it tasted brighter if that makes sense. I will buy it again although it is not good enough to be in my regular rotation. I hope to stop by Martin House and try a fresh pour. C'mon folks, give this a try and tell us what you think.
★
1,272 characters

3.84
/5
rDev
+0.3%
look: 3 | smell: 4 | taste: 4 | feel: 3.5 | overall: 3.75
Hazy dark orange pour with a creamy pale orange head.
Strong overripe peach aroma with some citrus.
Taste has a lot of orange and lemon with some pine in the background. Subtle malt sweetness. Grapefruit rind aftertaste. Becomes much more piney as it warms.
Taste is just a little thin.
Thin body a little drying on the palate.
Overall, very easy to drink and alcohol is totally concealed. Very enjoyable.
★
415 characters
4.47
/5
rDev
+16.7%
look: 4.5 | smell: 4.25 | taste: 4.75 | feel: 4.25 | overall: 4.25
great beer overall.
initial taste is very smooth with piney hops and a citrus grapefruit aftertaste.
with it's high alcohol content, it is a very unsuspecting beer.
12 dollars will buy you a 4 pack of 16oz cans. at first I was very skeptical, but after my first taste I could immediately detect high quality ingredients as well as a lot of hard work put into a very well thought out beer. I will definitely be drinking this beer more often.
★
444 characters
4.13
/5
rDev
+7.8%
look: 4.25 | smell: 4.25 | taste: 4 | feel: 4 | overall: 4.25
This is my 1st beer by Martin House Brewing co. Served in 16 oz. can. No canned on or best by date visible.
Appearance: A nice deep red color. Pours with a .5-1 inch head. Good lacing follows the glass as you drink.
Smell: Mainly picked up on biscuit and apricots. A wonderful hoppiness present. I can't really pick out the individual notes, but as an ensemble, it smells excellent.
Taste: Initially fresh out of the fridge, more of the hop bitterness is there at the forefront. It dissipates somewhat as the beer warms. Though there is always a fair amount of bitterness...it is a double red after all. The malty sweetness does a great job of balancing things. There is some noticeable alcohol feel, but not overly intrusive.
Mouthfeel: Excellent! Just the right amount of carbonation, sweetness and bitterness. A nice medium range. Similar in feel to other Reds I enjoy... GF Hop Head Red and Oskar Blues G'Knight.
Summary: A very good imperial red. I stumbled on this at the Dallas Total Wine store. Liked the description and gave it a try. I tend to live in the IPA/DIPA area more often than not, but a flavorful red is always worth a try to me. This one did not disappoint. I will definitely have again.
★
1,215 characters
The Imperial Texan from Martin House Brewing Company
85
out of
100
based on
15
ratings.