Dismiss Notice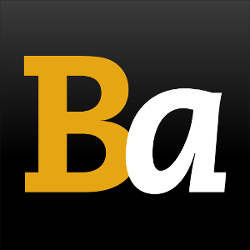 Site Performance Updates: We're aware of the nightly site outage, and working on resolving the issue.
Barley's Taproom & Pizzeria
PLACE STATS
Reviews:

42

Ratings:

Avg:

4.28

pDev:

6.07%

Taps:

72

Bottles/Cans:

150

Cask:

N

Beer-to-Go:

N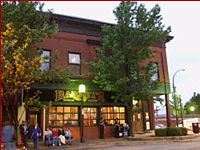 PLACE INFO
Type:
Bar, Eatery
25 W Washington St
Greenville
,
South Carolina
, 29601-2734
United States
(864) 232-3706 |
map
www.barleysgville.com
Notes:
No notes at this time.
Added by John
Reviews: 42 | Ratings: 68
4.58
/5
rDev
+7%
vibe: 4.5 | quality: 4.5 | service: 5 | selection: 4.5 | food: 4
What can I say about Barley's but AWESOME! I had the privilege of visiting this establishment just after they lifted the alcohol cap in S.C. (two – three weeks afterward). They were ready for it. They had several high gravity beers on tap – micros, Belgians, and other imports. Tons in bottles as well. The atmosphere was bar like and festive, but just shy of rowdy. The bartenders seemed to know the products fairly well, considering that they are still in the learning phase. I was lucky enough to arrive during a Flying Dog promotion. The crowd was in a good mood.
The pizza is delicious here as well – didn't try anything else on the menu.
I've been to several beer bars across the U.S. and this has to be one of the best I've seen.
I think that once this place gets established under the new laws, it will attract people from miles around.
★
862 characters

3.73
/5
rDev
-12.9%
vibe: 4 | quality: 3.5 | service: 4.5 | selection: 3 | food: 4
Until they "pop the cap" on high alcohol beers in S.C., this bar is doing as well as can be expected. They have a large variety of bottle selections and 20+ taps. One thing to consider though is that half of the taps are upstairs and this area if often roped off for lunch, hence no access to these beers unless you get a real nice server.
Right now it is pricey at a Saison Dupont costing over $4 but I imagine this will change when they start having higher alcohol beers on the menu and those take top price billing.
The food is good though I must say that the Aheville, N.C. location beats this one in just about every way that a place can be beaten. That having been said I still think it is likely to be your best bet for a nice brew in Greenville. What did you expect? It's still South Carolina.
★
807 characters
4.9
/5
rDev
+14.5%
vibe: 4.5 | quality: 5 | service: 5 | selection: 5 | food: 4.5
Well its time to review Barley's..This is hands down my favorite place to eat and drink in Greenville. You have to keep in mind the cap in SC. With that in mind they still fill that place with over 120 brews! Great selection downstairs with taps and tons of bottles. My favorites to get in there are locals from Foothills(Hoppyum) and they had Brutal Bitter on tap from rogue last I was there as well. Upsatirs is even better. Smaller amount of taps, but pool, games and a very chill atmosphere. Food is awesome. Pizza all the way, and its not a bad place to bring the kids either, especially with Greenville going smoke free in 07. Now they have no spirits here only food, beer, and wine. Service can sometimes be slow, but they are always busy. Overall I try to go at least once a month if not more, great place!
★
814 characters
3.5
/5
rDev
-18.2%
vibe: 3 | quality: 3.5 | service: 3 | selection: 4 | food: 4
Great Beer and Good Pizza. Need I say more :).... Seriously with lots of great beers (within the legal SC limits of course) several on tap (64 I believe it was) and even more in bottles. Our waitress was very good, but did have some mean words from another waitress who brought our food apparantly having a bad day. But pizza came out fast, hot, and very tasty. Several well known craft breweries and some local selection. Most likely one of the best tap craft selections in this area. Value was exceptional. Pitcher of a craft IPA for $11 and three slices of pizza for about $8. A little smokey but not too bad. But one bad thing.. you have to yell to hear each other. Not sure if it's bad acoustics or what. But overall, a must go if you are in the area.
★
756 characters
4.45
/5
rDev
+4%
vibe: 4 | quality: 4.5 | service: 4 | selection: 5 | food: 4.5
Barleys doesn't brew their own, but they have one of the best beer selections you'll find. At last count they offered over 120 different brews and advertise that they have over 60 taps. With a wide variety of local beers, microbrews from around the country, and favorites from around the world there's plenty to choose from. The menu features a detailed description of the individual beers on tap to make the choice a little easier.
They also have some of the best pizza you'll ever eat, with almost as many toppings as they have taps. The atmosphere is laid back, catering to the "granola" crowd, but you see all ages and demographics represented.
An outside dining area was recently added, although it can get a bit noisy as it's right on the street.
All in all Barleys is a cant miss if you happen to be in Greenville.
★
828 characters
4.08
/5
rDev
-4.7%
vibe: 4 | quality: 4 | service: 4.5 | selection: 4 | food: 3.5
Barley's is easy to get to just off Main on Washington. The entrance however is at the end of the street.
Some outside seating was available but most people are inside and at the bar. Upstairs has a portion of the drafts and pool tables and downstairs the remainder. In total they tout 64 drafts and all are pretty good for a state that still has a cap, Saison Dupont was on the only beer that may be skirting the ABV limit.
At first it seemed that downstairs was non-smoking and upstairs was smoking, but a bit later somone decided to light up downstairs so buyer beware. Service was quite good and the food seemed a bit bland by comparison to the Asheville location. Glasses downstairs were chilled which wasn't a problem considering the heat of the day. Noise is the biggest problem with the Greenville Barley's. Speak loud or if you don't want to hear any noise, bring some earplug.
I'd go back, with 64 drafts how could you not?
★
942 characters

3.78
/5
rDev
-11.7%
vibe: 3.5 | quality: 4 | service: 3 | selection: 4.5 | food: 3.5
Barleys is a beer joint located in downtown Greenville, just off of Main St a half block or so. Large open area with wooden floors and generally wood all around. Small bar area. Plenty of table seating. There is also an upstairs bar I didnt check out.
64 beers on tap. Some beers are different upstairs than downstairs but they were all great selections. About 10 Rogue selections, Highland, Cottonwood, Unibroue, and many other drafts. Beers were about $3.50 but they may have specials on certain occasions.
One thing that bothered me was the bartender. Although there were only 4 people at the bar, he was sitting at the bar reading a newspaper. That bothers. Sure he may not be busy but he could atleast act busy in order to earn his money. Other than that, the place was fine.
I had a barbeque chicken sub that was pretty good. Too much bread. Came with tortilla chips from a bag and some really nice salsa. Pizzas and other italian foods were available as well.
★
977 characters
4
/5
rDev
-6.5%
vibe: 4 | quality: 4 | service: 3.5 | selection: 4.5 | food: 4
This place feels like a pizzaria before a bar. It's a friendly setting that's warm and hippie-like. They have lots of breweriana covering the walls, however.
I was in there early afternoon and the service wasn't bad but it could have been better considering there weren't many people in the restaurant away from the bar. Also, right now they are carrying Rogue's Lockerstock Series and when I inquired which was on-tap now, my waiter didn't know. He came back and told me it was the Mogul Madness and when I inquired what style it was (American Strong according to BA) he said it's "a dark one."
Other than that, I had no problems with the beer. As has been already stated, they offer pretty much everything brewed in the immediate region (SC, NC, GA) that is below the 6.25% ABV cap. They have a decent selection from other parts of the country/world considering no one distributes to South Carolina (they do offer Unibroue's weaker beers). They only place I can think of in state with a better selection would be the Flying Saucer in Columbia and I might be wrong about that. The Barley's menu says they offer 64 beers on-tap and 58 in bottles.
The pizza was pretty good but I'll take Mellow Mushroom's over the pizza here. I didn't drive to Greenville for the pizza though. *grins*
This one is worth the visit if you're in the area. I prefer the one in Asheville over this one but that's because they don't have as low of a cap anymore and they have better distribution... for now.
Addition 06.07.06
I was in there a couple of days ago and the owner is really stepping up the selection. Like most other great places for beer in the upstate, they've finally just said to Hell with the cap and started getting in whatever they can. They have some nice abbey ales from Witkap (a dubbel and a tripel, I believe) and are getting in some saisons and other nice Belgians. I got a chance to talk to the owner a little as I was in early in the day and he was working the bar. He seems very enthusiastic to talk beer after he realized I had a little knowledge in the department. It's a great place to go and the bar upstairs is great with around half a dozen pool tables that are in really good shape. Pool was free until 6 too, I believe. Check this place out.
★
2,270 characters
4.55
/5
rDev
+6.3%
vibe: 4.5 | quality: 4.5 | service: 4 | selection: 5 | food: 5
Located in downtown Greenville, 1 block of Main St. Two floors, with restaurant downstairs and pool room upstairs. There are bars on both floors, each with more taps than most bars I've visited in SC. Taps upstairs are different from the ones downstairs. I believe there are over 50 taps, in addition to many many bottles of imports and domestics. They make sure to carry many locals, including RJ Rockers, Thomas Creek, Terrapin and Highland.
The pizza is excellent, with some toppings and stylings you don't find at typical pizza places. It can get pretty busy in the evenings on Friday and Saturday, so consequently, service slows down.
Of the places in the upstate to grab a good beer, Barley's is definately at the top of my list.
**EDIT: Barley's has done a simply AMAZING job at keeping up with the influx of new beers into SC. Nearly always the first to get new stuff. They also host release parties for each brewery that begins distribution in the state.***
★
969 characters
4.1
/5
rDev
-4.2%
vibe: 3.5 | quality: 4.5 | service: 3.5 | selection: 4.5
hi! how y'all are? i done went to this here place and liked it.
there is some beer bar feel to it but mostly it seemed like a restutarant to me. there are pint glasses up on the walls all the way around. i did not get to go upstairs as it was closed during lunch. i was told there are pool tables and such up there.
the beers i had seemed fresh and things were clean. pours were good, with some head but full enough.
service was a bit slow but seemed knowledgable. we didn't ask too many questions though.
lots of local beers from rj rocker and cottonwood as well as brews from away like rogue and many beers in bottles. prices were really good, i thought. pitchers of rogue (and most things) were under $10.
i'll go back every time i'm in greenville.
★
766 characters

4.33
/5
rDev
+1.2%
vibe: 4 | quality: 4.5 | service: 4 | selection: 4.5 | food: 4.5
A real good place to go. This is one of Greenville's best places to go. The pizzas here are to die for. Period. The beers they have there are not bad, with a very good selection. One of, if not the best when I was there was the Cottonwood Endo IPA. Very nice. The atmosphere is wide open and quite friendly. The staff is good, and even though things get pretty busy on most nights, they maintain their composure. Did I mention the pizzas? The menu is very good from top to bottom. If you are in the area, please seek this one out. This is THE place to hang out with great friends.
Zum wohl!
★
594 characters

3.83
/5
rDev
-10.5%
vibe: 4 | quality: 4 | service: 3 | selection: 4.5 | food: 3.5
Barley's Greenville is very similar to the Asheville bar. But hey, when you got a good thing going, no need for unnecessary changes. Nice selection of local and nationally distributed micros. This one's got 43 better beer taps. Decent menu including some pretty good pizza, and some other comfort food/pub grub type selections. I had better service on my first visit. On the second, I found the bartender very preoccupied with menial tasks, while he past my empty pint glass several times. Oh the humanity! Also, a lot of staff were standing around doing nothing. The second floor bar has billiard room and is a bit quieter. Overall, I would return here next time since the product is good. I dug the Cottonwood Endo IPA…nice. Often, good beer and the southern US don't mix but it's getting better and Barley's is an exception to the rule. Check it out.
★
859 characters
Barley's Taproom & Pizzeria in Greenville, SC
94
out of
100
based on
42
ratings.