Dismiss Notice
Dismiss Notice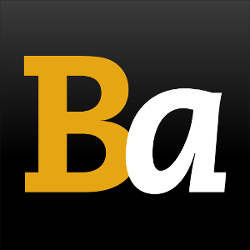 Join Our Email List →
And we'll send you the latest updates and offers from BeerAdvocate, because knowing is half the battle.
Dismiss Notice
Lost Nation Brewing
Reviews: 31 | Visits: 126
3.76
/5
rDev
-11.7%
vibe: 3.75 | quality: 4 | service: 3.25 | selection: 4
at first we thought we were in the wrong place, as the frontage of the property is industrial & devoted to another business entirely. lost nation is located at the rear of the property & has a definite different feel than its close-by neighbors. parking is a bit of a confusing PITA. indoor space is very comfortable, narrow shotgun w. a tall ceiling; great use of color and texture to make it seem cozy & bigger than actual size. there are a half dozen or so tables, chair rail seating on the west wall & bar seating for a dozen or so.
having tried their gose on tap nearby earlier, I was excited to try more of their offerings. I quickly learned they don't do flights, but the bartender did offer up to supply a sample of whatever I had interest. after trying their petit ardennes, i settled back with a pint of their gose w. currants. i would have loved to have sampled the others, but it just wasn't a comfortable set-up to be "that person" asking for samples while she was attending to other patrons as it seemed like the girl had her hands full with the 8-10 people there.
i was definitely impressed w. their gose w. currants & enjoyed a couple of pints. didn't try the food - although about half of the people there were, and it looked creative and local. wished we would have been a bit later, as the male bartender coming in seemed a bit more casual, relaxed, knowledgeable than the girl that served us.
★
1,416 characters

3.93
/5
rDev
-7.7%
vibe: 4.5 | quality: 4 | service: 4 | selection: 3.5
I visited lost nation while on vacation last week. We had a hard time finding it but the state is rerouting Rt 100 and soon Lost Nation will be located on the new section of Rt 100. This was the former location of Rock Art Brewery. They really did a nice job on the redecorating. It has a nice vibe and the bartender/brewer/owner was great to chat with regarding the history of their beers. I had the gose and it was my first one. I really enjoyed the sour/saltiness of this beer. I would highly recommend a detour here if you are beercationing in the Waterbury/Stowe Vt area.
★
576 characters
4.75
/5
rDev
+11.5%
vibe: 5 | quality: 5 | service: 5 | selection: 4 | food: 5
My wife and I went up to get growlers of their fine gose, which we'd tried elsewhere, for a tasting we're helping with, and to have dinner.
It's tucked into the back of a small industrial park but this now obscure location will soon be right on the rebuilt Route 100. Parking is a little tight because this small, new place is already very popular; plenty of places within a couple of blocks though.
Edit... after coming here for 2 years and constantly being very impressed, I'm kicking the food and service ratings up to 5. Also, it is right off the highway now.
The atmosphere is a little reminiscent of the old Alchemist brewpub; not just the paint job but the clean, attractive space and layout and the relaxed locals' gathering place vibe. The food is also a little Alchemist-like in its creative takes on old pub standbys. The menu is small, but they've only been open a few weeks and are primarily a production brewery. I don't make the Alchemist comparison lightly; we live 8 miles from Waterbury and our patronage was on track to put Charlie (the Kimmich's son) through college, maybe an Ivy League one, before the flood.
The beers we've had are very good to outstanding, all clean session type brews with plenty of appropriate character. It's way too soon to judge variety but the quality is wonderful. Expect great things (sours? please?).
Most BA reviews describe places with good prices as 'reasonable' but LN is downright cheap: $4 pints and no menu item over 9 bucks (for very filling dishes).
The big downer is that it's a 45 minute drive from our house.
★
1,578 characters
4.24
/5
rDev
-0.5%
vibe: 4 | quality: 4 | service: 4.75 | selection: 4 | food: 4.5
Fantastic people, food, & brews. Favorites of the day were their Saison Lamoille and the Gose. Owner was extremely knowledgable and friendly, gave us a tour and then had a beer with us.
Atmosphere was true, down home Vermont. Reclaimed wood bar and accents. The room was quaint and cozy. Counter pressure growler filler that forces CO2 into the growler which helps keep your beer from coming in contact with oxygen.
Food was excellent and chef was straight out of the New England Culinary Institute. Local voure salads and sandwiches with artisan cheese plates.
Facility is clean and efficient. All session beers with lower %ABV.
★
633 characters
3.96
/5
rDev
-7%
vibe: 4.25 | quality: 4 | service: 4 | selection: 3.75
This place is hidden in the back of another business. It is tucked away and i almost didn't see it. The atmosphere is very nice. The beer/eater is very small, but has a cool vibe. I wish I had time to try there food. The menu was a little too fancy for my taste. But I enjoyed the beer. The bar tender was great.
★
312 characters
4.79
/5
rDev
+12.4%
vibe: 5 | quality: 5 | service: 4.75 | selection: 4.5 | food: 4.75
Traveling in Vermont and stopped at the Brewery. Surprising find in a business park. Warm, cozy, welcoming environment. Beer was excellent but was surprised by how good the food was. Had my 16 year old daughter with me and she had an excellent time with some very good non-alcoholic drink options. Impressed, should do very well.
★
329 characters

4.1
/5
rDev
-3.8%
vibe: 5 | quality: 4 | service: 4 | selection: 4 | food: 4
Did a mini-tour of breweries throughout VT, and hit up this place. Nestled in the back of an industrial park, this place has a great feel. Long bar, with tabled seating around it, and a window peeking into the brewery equipment, which looks like there is already a ton of space for expansion. They had 6 beers on tap, and there were 10 empty tap handles that I am sure will be filled as time goes on. Decent menu, with limited options, but all very tasty. Rustic food options that go very well with the beers on-tap. Decent selection of brews, including beer to go in growlers. The bartender was awesome...very attentive, and very knowledgeable about their brews. Definitely worth a visit if you are in the area.
★
712 characters

4.59
/5
rDev
+7.7%
vibe: 4 | quality: 4.75 | service: 4.75 | selection: 4.5 | food: 4.5
Went after a trip to Hill Farmstead. I had some of their beer (Pitch Black) as a growler fill at a nearby filling station, and liked it so much that I wanted to give the actual brewery a try. Have to say that the food was all really good, and well made. Cole slaw with fennel seeds was interesting and the TLT actually made me not that sad that there was no bacon. Tried everyone else's food at my table and it all was top notch.
I have to say that part of my love for this place is that I respect a brewery that is trying to not just go out and make big beers, but everyday high quality stuff. This place does a great job of that across the board.
★
650 characters

4.23
/5
rDev
-0.7%
vibe: 3.75 | quality: 4.25 | service: 4.25 | selection: 4.25 | food: 4.5
Visited the location at lunch on a Thursday, Great feel to the place.
Staff is superb, smell the kitchen, a lite haze from cooking (ventilation).
The offerings on tap were superb and well curated, server (hate the term) suggested Gnoccio special. Spot on fabulous.
Great detail and flavor was a cornucoppia to be rsavored with the fine Pilsner.
Price / value was wonderful, lunch $10 beer $5.
I cannot say enough about the quality.
Best to the owners for executing the vision.
Endorsed highly.
Cheers
★
504 characters

4.54
/5
rDev
+6.6%
vibe: 4.75 | quality: 4.75 | service: 4.25 | selection: 4.5
Great new brewery/tap room conveniently located between the Alchemist and Hill Farmstead on the Vermont "IPA Highway" featuring sessionable, quality ales with a small food menu.
The atmosphere is quaint and cozy, although it is situated at the end of an industrial complex. Once inside, the tables and long bar are made of finished wood with ample seating, one automatic growler filler and a 16-line tap. There are a few tables aside from the bar.
There were 6 beers on tap, all Lost Nation products, all available for sampling as well as $4 pints or $5 20oz glasses. Four of the six were available for growler fills at $10 plus a $5 deposit. All of the beers are well worth the price and worth the inevitable wait, as service can slow down a bit if the bar is full. There was only one server who was being helped by one of the brewers off and on. Both the server and the brewer were friendly and smiling the entire time, while providing personal attention to every patron.
Although there were only 6 beers on tap, they each represented a different style and covered the gamut from Belgian farmhouse to near-extinct German Gose. There was a small, local oriented food menu which I did not partake in on this trip. I look forward to visiting this brewery again and adding good food to the good beer I encountered on my first visit!
Lost Nation puts out some great, traditional beers that are in contrast to the hop bombs available elsewhere in the state.
★
1,458 characters
5
/5
rDev
+17.4%
vibe: 4.75 | quality: 4.75 | service: 4.5 | selection: 4.5 | food: 4.75
This place is just an incredible addition to the Vermont beer scene. An unpretentious watering hole with fantastic beer, great food and a laid back atmosphere. The bar/tasting room is a long narrow room with a beautiful live edge wooden bar. Recycled barn boards are used for trim. A gorgeous copper lined tap area with 18 Belgian style taps and Belgian style glass rinsers.
I've eaten here twice now and the menu is simple but outstanding. Way above your average pub food. NOTHING from a fryolator. Great smoked meats hand smoked in back of the brewery for the sandwiches and entrees. Always a vegetarian option as well. Creative salads, local cheese plate and house made charcuterie. All very reasonably priced. An incredible value considering the quality. Beers prices also can't be beat at $4/pint or $4.50/20oz. All tasty, sessionable and fresh as you will find them.
One of the brewers is usually helping out around the bar and eager to talk to customers about their beers and brewing in general. No attitude.
Service can be a tad slow if the place is full and they are filling growlers but considering they are in their first month of operation I'm sure they will get things smoothed out.
Wish this place was local to me. Would be here every evening.
★
1,265 characters
Lost Nation Brewing in Morrisville, VT
94
out of
100
based on
31
ratings.