Dismiss Notice
Get 12 monthly issues of BeerAdvocate magazine and save $5 when you select "auto-renew."

Subscribe now →
Dismiss Notice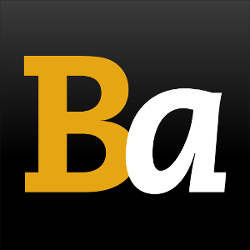 Join our email list →

And we'll send you the latest updates and offers from BeerAdvocate, because knowing is half the battle.
Mule Bar
Reviews: 13 | Visits: 40
4.86
/5
rDev
+8.5%
vibe: 4.5 | quality: 4.75 | service: 5 | selection: 5
Stumbled into this place on a weekend layover in Burlington. Didn't do the "gastro" part, but the pub was excellent. Scott is knowledgeable and engaging without being pushy. And his enthusiasm for the industry and the product is contagious. Very fine selection of drafts local and not. And the bonus is the cocktaill menu, for which he has equal knowledge and skill. Highly recommend.
★
390 characters
4.25
/5
rDev
-5.1%
Great little stop while in town for a visit. Nice atmosphere, very clean and a great tap/bottle list. We didn't try any food but the bar tender was great and the beers were all solid. Had a few cans of Heady Topper and hit the road. I would definitely recommend checking it out.
★
279 characters

4.75
/5
rDev
+6%
This is probably the bar I go to most often in the Burlington/Winooski area. Great tap list, cozy seating, outdoor seating in the summer, friendly knowledgable staff. Not really a college hang out either, at least not on the nights I go, so I can always grab a drink and a seat and actually talk with the people I'm out drinking with. Highly recommend it.
★
355 characters
4.55
/5
rDev
+1.6%
vibe: 4.5 | quality: 4.75 | service: 4.5 | selection: 4.5 | food: 4.25
From notes 11/13.
Through the sleet and snow to the warm and inviting Mule Bar my girlfriend and I traveled with great anticipation.
The Mule Bar has a pretty basic setup which fits in perfectly with their keep it simple approach. Some good music played in the background at just the right volume. There were a couple of groups at tables enjoying themselves and a few individuals at the bar discussing the finer points of their favorite brews. I must note that during this trip it was quite evident that Vermonters are sophisticated beer drinkers, more-so than anywhere else I've traveled thus far.
Their very respectable, albeit smallish, tap list favored regionals and locals (Long Trail, Jack's Abby, Oxbow, Hill Farmstead). It's hard to beat a well curated tap list such as this one, and proof positive size doesn't always matter. When it comes to beer, freshness and attention to detail is king.
The bartender wasn't intrusive, but was always on hand when you needed him. We had the charcuterie and calamari which were both quite tasty and reasonably priced. Parking was a bit troublesome, but that doesn't lessen the taste of the beer at this unique beer destination. Highly recommended.
★
1,200 characters

4.59
/5
rDev
+2.5%
vibe: 4.5 | quality: 4.5 | service: 4.75 | selection: 4.5 | food: 4.75
I had a very nice evening here recently. Great service, a very nice meal and they had a very nice tap list going. I drank Edward and Lawson's Sip of Sunshine all night though they had other nice choices on tap and of course Heady by the can. I was there on Memorial Day weekend so it was a great place to go to avoid the Burlington crowd downtown.
★
349 characters

5
/5
rDev
+11.6%
vibe: 5 | quality: 5 | service: 5 | selection: 5 | food: 5
I frequent this place and love it. Multiple Hill Farmsteads, Heady and Focal Banger, Real Lawson's beers that are brewed in VT, etc..Great bottle list as well. Cocktails are on point. The food here is great too!
★
211 characters

4.44
/5
rDev
-0.9%
vibe: 4 | quality: 4.5 | service: 4.5 | selection: 4.5
In Winooski, on 'Sneakers row' as we've always known it. Memories a-floodin' of pre-Highgate Dead show breakfasts here in the 90's, sleeping in Marvin's back yard, and drinking coffee stouts in lieu of coffee at sunrise. Smoked tonight's work dinner for drinks and brought accomplices, definitely the way to go. And parked up the hill some (they don't know who I am) on the corner...
Hooked laminated glossy plank wood topped bar, with a dark horizontal wood plank base and matching foot bar squared; seating for a baker's dozen on cool A-frame stools with mounted foot steps within. Barback holds tiered booze on center and glassware lined to both sides counter topped and shelved above. 8 tap non descript handled towers sit to each side over cupboard space below. A solo flatscreen above shows the dirty Red Sox September follies, and horizontal boards to each side listing tap selections in 2 rows of 4 on each, with beer, origin, style, ABV, serving size, & pricing.
Single room corner location with white walls with vintage ads, pic play, & prints over wide dark wood lowers, and large front windows over Main Street and the corner entrance giving good light. Narrow plank floorings and similar ceilings, with drop single filament bulb cylinder glass lamps tracing the bar & over the adjacent seating, and a few spinnys in between. Light décor; a few mounted skateboards, and a black board on the end with bottled selections written out in colored chalk; many with logo type drawings.
4 hightop tables adjacent to the bar with stool seating and a bar counter strip sill on the wall holding mason jar tea candlings. A bar counter plank up front running the window holds seating for 6, and some seasonal seating out front, it being Vermont.
Roughly a dozen and a half bottles; a pair of "your pappy's favorites" (PBR, Narragansett Lager), good craft (Stillwater, Bruery, Grassroots, Crooked Stave, and our good friend Heady Topper for $7), and imports (Evil Twin, Dieu Du Ciel, De Dolle, Fantome, Drie Fonteinen, De La Senne, Mikkeller, including a few Trappist offerings; lovely Orval for $9, Westmalle Dubbel, Rochefort 10, & Chimay Cinq Cents).
16 taps, a mix of things with no suck; local (Lost Nation Vermont Pilsner), regional (Maine Peeper, Allagash White & Black, Smuttynose Rhye IPA, Mystic Hazy Jane, Ommegang Art Of Darkness), regional to you if you live on the other coast (Sierra Nevada Beer Camp #73 - Blindfold Black Ale, Alesmith Horny Devil, Anchor Porter), imports (Duchesse De Bourgogne, Evil Twin Low Life & Molotov Cocktail, Dieu du Ciel Rosee D'hibiscus), and local heroes of soda (Rookies Ginger Beer) and cider (Citizen Cider Unfiltered Press). I drank the Mystic Hazy Jane & Lost Nation Vermont Pilsner.
We lost the one open table to a couple of guys who arrived when we did, but reclaimed it after I gave them a convincing lookin' at, and they knew they were wrong about wanting to sit there. Food, yes, they have, no, not tonight they don't; something is up and the kitchen is down. It happens. Tunes are good; low and chill. Server let us try stuff and talked to us like good beer people do. They've got a good crowd drinking good beer. I like. When in Winooski…
★
3,235 characters

5
/5
rDev
+11.6%
vibe: 5 | quality: 5 | service: 5 | selection: 5 | food: 5
This is the place to go for Hill Farmstead, Lawson's Finest, Alchemist, Four Quarters, Lost Nation, and all the other good VT brews. They always get the rare kegs that come to VT like CBS, KBS, bcbs and have at least 30 different bottles and cans to choose from. Their food is fresh and local all home made burgers, wings, poutine, steak, soup, cheese, charc., pork, salads, veggie options, etc.
★
395 characters

4.5
/5
rDev
+0.4%
vibe: 4.5 | quality: 4.5 | service: 4.5 | selection: 4.5 | food: 4.5
A great local haunt, this place has everything you need to have an enjoyable time. A very quick rotating beer selection of 15 taps, great local and fresh food/cheese/charcuterie, and a knowledgeable staff.
It seems that beers are by no means only local, in fact they rarely put up Hill Farmstead and the likes. When they do, I notice it will be gone in mere hours (thank you Facebook). Instead, you see a lot of smaller local breweries such as Lost Nation, Zero Gravity, and the obvious Alchemist (can). There are a lot of west coast offerings on the board, which is often a nice change of pace from the usual VT boards. Their bottle list is wonderful, offering a myriad of styles, breweries, countries, and price ranges.
I've had a few meals here, and have always enjoyed them. The oysters are always fresh, the in-house charcuterie is great in both taste, and range of selection.
Staff is friendly, well informed, and willing to let you try whatever you please. Great service, and a great "people watching" patio. Locals seem friendly and willing to engage anyone in conversation.
Overall a very comfortable place.
★
1,124 characters
4.25
/5
rDev
-5.1%
vibe: 4.25 | quality: 4.25 | service: 4.25 | selection: 4.25
I was in Burlington for Brew Fest and decided to check this place out while I was there. Nice clean looking bar with prompt service and a nice atmosphere. Not a lot of seating though, but we got there before the late night rush. A nice draft list with a mix of local VT, and New England brews. A couple west coast ipas on tap as well. Overall, this was a really nice place and I think it is only going to get more and more popular.
★
431 characters

4.64
/5
rDev
+3.6%
vibe: 4.5 | quality: 4.75 | service: 4.5 | selection: 4.75 | food: 4.5
Great place to hang out and watch the traffic go round the circle. If you sit outside you can people watch the other restaurants as well. Same owner as the Three Penny Taproom in Montpelier. Great tap list with an emphasis on locals. I had (and reviewed) a Gose from Lost Nation. My salad had superfresh ingredients with a heavenly blue cheese. Friendly staff. The entire sidewalk is on a downgrade so enjoy the funky angle and watch your beer. I also love that you can park 2 hours free in the town center.
★
507 characters
4.6
/5
rDev
+2.7%
vibe: 4 | quality: 5 | service: 4.75 | selection: 4.25 | food: 4.5
Visited Mule Bar on a Saturday afternoon, at least a dozen local quality beers on tap. We went for the Lost Nation Gose(which was awesome).
I had a burger, the missus a spring vegetable panini, both were outstanding and well prepared. They had 4 different fresh raw oyster offerings, people seemed to really enjoy the options.
Everything is nice new wood and yes, very cool bar stools.
Service was prompt, friendly and well informed. This will be a regular spot for us.
★
472 characters

3.94
/5
rDev
-12.1%
vibe: 3.5 | quality: 3.75 | service: 4.5 | selection: 3.75 | food: 4
Small bar/eatery North of Burlington. If you don't feel like fighting for a parking space in Burlington, this is a really good alternative. 16 taps (plus they have cans of Heady Topper), some local, some from points elsewhere. They tended more towards IPA, ales, etc. did not see a porter or stout on the list, but that could've been a matter of timing. I sat at the bar (nice bar stools) and was well attended to by the bartenders. Good beer, good food, what more need be said?
★
478 characters
Mule Bar in Winooski, VT
95
out of
100
based on
13
ratings.