Dismiss Notice
Dismiss Notice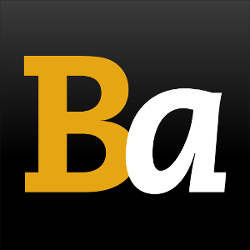 Join Our Email List →
And we'll send you the latest updates and offers from BeerAdvocate, because knowing is half the battle.
Dismiss Notice
Fürstenberg Premium Pilsener
- Fürstlich Fürstenbergische Brauerei KG
| | |
| --- | --- |
| Educational use only; do not reuse. | |
Reviews: 35 | Hads: 71
2.83
/5
rDev
-14%
look: 3.5 | smell: 3 | taste: 2.5 | feel: 3 | overall: 3
This is a totally unremarkable beer, bordering on one I would avoid.
It poured with a thin white head sitting atop a dull gold body. The smell was mostly malty, with a hint of spicy hops coming through. The taste followed that lead, starting with bread-like malt and getting a bit spicy. The finish was verging on unpleasant, though: a powdery, yeasty aftertaste that didn't exactly have me craving more. Couple that with a thin, watery mouthfeel and the overall result is a beer that isn't worth revisiting when there are so many better out there.
★
551 characters
2.91
/5
rDev
-11.6%
look: 3.5 | smell: 2.5 | taste: 3 | feel: 3 | overall: 3
Good enough looking beer, big white chunky head, clear golden colour.
Gentle aroma, slightly hoppy, grassy, but not something to draw you in. Nicely carbonated, gently bitter up front. Not distinctively hoppy or malty.
An average pilsner, not offensive in any way, so drinkable enough.
★
291 characters

2.56
/5
rDev
-22.2%
look: 3.5 | smell: 2.5 | taste: 2.5 | feel: 2.5 | overall: 2.5
The color is a good full golden. Hat of white foam.
The smell is very light, just some graasy notes. Background maltiness, noticeable.
Average taste. The right bitterness (well, maybe a little less than the right amount, but there is, and also not bad).
But, after all, not too interesting. Average.
Too neutral and banal.
★
326 characters
2.36
/5
rDev
-28.3%
look: 3 | smell: 2 | taste: 2.5 | feel: 2 | overall: 2.5
Can: Poured a pale yellow color pils with a big bubbly white head with average retention. Aroma of grassy malt is pleasant but a bit weak overall. Taste of semi-sweet malt with low hops level makes this beer rather boring. I'm not even sure if this is a pilsner by name only as it tends to taste and smells like a pale lager to me.
★
332 characters
3.35
/5
rDev
+1.8%
look: 3 | smell: 3 | taste: 3.5 | feel: 3.5 | overall: 3.5
--came in a blue 500 ml can with the freshness date stamped on bottom.
--Poured a light golden in color with not much of a head or lacing. Average amount of bubbling was present.
--It smelled like not much, maybe a little bit of floral.
This was one of the better German Lagers I have had the chance of trying. For the most part it was average but in the end I did enjoy drinking this one and would do so again.
Thx
★
419 characters
3.47
/5
rDev
+5.5%
look: 3 | smell: 3.5 | taste: 3.5 | feel: 3.5 | overall: 3.5
A pale golden body. The head disappears very quickly. Hops in the smell with sweetness too and maybe hints of caramel. A nice but slight malty caramel aspect in the taste. The sweetness is quickly overwhelmed by the herbal hoppiness that is really powerful. The hoppy finish was more interesting than in other German pilsners I've had. A decent beer.
★
351 characters
3.8
/5
rDev
+15.5%
look: 4 | smell: 4 | taste: 3.5 | feel: 4 | overall: 4
I watch the Italian with the cheetah print shawl amble by; yapping at her cell phone while holding onto a small shaggy dog. I see the Turkish family round a corner followed by a small boy lightly kicking at a soccer ball that careens off the irregular edges of the cobblestone paved street. Foot traffic on Jakob-Kienzle Straße flows past as I munch a Döner Kebap and sip a fresh Pilsener. A common scene in South Baden where a mix of ethnicities mingle and you're likely to see a Pizza-Kebap house with a Fürstenberg sign over the entrance on nearly every street in the city centers. As basic as it is, there is always a time for shaved lamb sandwiches and locally brewed pils.
Slightly tamer than many of the other available pilseners, but just as easy to drain, Fürstenberg surges with a subtle complexity of balanced pretzel dry malt to coin-licking hops and a spritz of exotic citrus. Nose is old straw on Spring grass green. Decent enough, although there are much better beers to be had within walking distance to be sure. A bottled version is really disappointing after taking vom Fass and would be a last resort for me.
★
1,134 characters
2.56
/5
rDev
-22.2%
look: 3.5 | smell: 2.5 | taste: 2.5 | feel: 2.5 | overall: 2.5
Had this on the plane flying over to Germany, didn't have it on the way back. Very clear yellow when poured, it did have a creamy white head that lasted through-out the whole beer. It had a grainy aroma, perhaps also essence of hop extracts? Taste wasn't great, I detected a metallic note that I'll atribute to the can. Basically this beer was sweet and yellow. Did leave sheet lacing in my plastic cup however.
★
411 characters
3.18
/5
rDev
-3.3%
look: 3.5 | smell: 3 | taste: 3 | feel: 3.5 | overall: 3.5
Poured from a blue 500 ml can, name in white psuedo-gothic font up one side of it, 4.8% abv, best before date stamped onto bottom (12/2004). An extremely crystal clear pilsener, straw gold in hue, big foamy white head upon pour which eventually recedes to a thin cap and leaves ivy-like lacing along the sides of the glass. Crisp metallic grain on the nose, as well as floral/herbal hops. Flavour is crisp and no-nonsense, dry grain at first, followed by a metallic nickel flavour in the middle, finishing with an astringent hoppiness. Mouthfeel is so crisp and dry it nearly makes me pucker with thirst, I could really use one of those Carib lagers I reviewed before this one right about now. It still possesses a full body however, and is an easy drinker, but I'm having problems getting over the parching texture of the finish. This is one pilsener that will definitely dry up all your saliva, which in the end might be a major benefit to all of you serious droolers out there, especially on a first date.
★
1,008 characters
3.6
/5
rDev
+9.4%
look: 3 | smell: 3 | taste: 4 | feel: 3 | overall: 4
This brew is consistently available in at least one of the big Moscow grocery store chains. It comes in a brown longneck 33cl bottle with a fairly plain white, gold and black label. Purity law applies, of course. Best before the end of April 2004, I opened it on 9/9/03.
The color is a decent clear medium gold under a small and fizzy white head that reduced to collar and film very quickly. There are a few strings of lace, but I expect more from a pilsner. The nose is very mild, almost non-existent, with just a touch of flowery hops. The mouth is about right in terms of carbonation and weight. Again, nothing remarkable. The taste, however, is right on target. Malt opens the action, but flowery bitter hops take over almost immediately, leaving a good clean crisp bite that is pretty close to ideal for this style. The finish is hoppy bitter, with a marvelous bitter aftertaste at the back of the throat. This is the taste that made me a beer lover. Sure, I'll have another.
★
983 characters
Fürstenberg Premium Pilsener from Fürstlich Fürstenbergische Brauerei KG
77
out of
100
based on
35
ratings.