Dismiss Notice
Get 12 monthly issues of BeerAdvocate magazine and save $5 when you select "auto-renew."

Subscribe now →
Dismiss Notice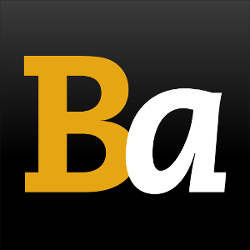 Join our email list →

And we'll send you the latest updates and offers from BeerAdvocate, because knowing is half the battle.
Moar Scottish Session IPA
- Bent Brewstillery

Educational use only; do not reuse.

Brewed by:
Bent Brewstillery
Minnesota, United States | website

Style | ABV
English India Pale Ale (IPA) | 4.70% ABV

Availability: Year-round

Notes & Commercial Description:
Beer added by: Beerlover on 05-01-2014

A turn of the 20th century Scottish IPA brought back to life and made to be drunk in quantity! Spicy resins, apricots, tangerine zest and a bit of honey graham cracker. Low in alcohol, with loads of hop flavors, finishing dry with mouthfilling, ripping pithy tannins. Something hoppingly different for you IPA fans out there!

47 IBUs
Reviews: 7 | Hads: 46

3.37
/5
rDev
-5.6%
look: 4.75 | smell: 3.25 | taste: 3.25 | feel: 3.5 | overall: 3.25
Moar pours a hazy golden color with a big lacing head. Weak grainy aroma, with hints of grapefruit. Flavor is very grainy, malty, with hints of grapefruit, finishes with a strange sweetness. Good body and feel. Overall it is not a bad beer, but one I wouldn't buy again.
★
274 characters
4.09
/5
rDev
+14.6%
look: 4 | smell: 4.25 | taste: 4 | feel: 4.25 | overall: 4
Poured a 12oz. can into a tulip glass.
A(L) - Golden, amber color and rather clear with a 1.5 inch head.
S - Citrus and resin-like smell. Nothing out of the ordinary for an IPA.
T - Hop heavy taste with a slight sense of orange rind.
M(F) - Smooth, leaves a nice coating on the tongue.
O - Will have no problems drinking the rest of the 6 pack. Not blown away but not disappointed. Good IPA.
★
396 characters
3.42
/5
rDev
-4.2%
look: 2 | smell: 3 | taste: 3.5 | feel: 4.25 | overall: 3.75
hmmm.... If I were to have one word to sum up this week brew that would be it! "Hmmm'. Poured into a Pilsner glass a semi-cloudy straw colour, nothing to significant as of for any scent... over all a subdued taste of hops. NOT my cup of meat. I will say this for it (though not enough for me) it did have a delightful mouth feel to it. In the same way that a good IPA would, but the taste and smell and especially the colour was lacking. I seen that people got a peaty taste... I did not notice this. It was as if, flavour wise someone had added charged water to what could of been a fine IPA brew... I have come to realise people call this a sessionable ale... meh... to me no big deal nothing great, yet nothing terrible either, simply a run of the mill IPA.
★
760 characters

3
/5
rDev
-16%
look: 3 | smell: 3 | taste: 3 | feel: 3 | overall: 3
Pours a pale-amber in color, topped with an off-white head. Minimal lacing as the head drops. The beer's clarity is very good, and carbonation appears to be adequate.
Nose is mildly-malty and has a faint vegetal (peat? spruce tips?) character in addition to piney hops which strike me as being rather mild in comparison to what we are accustomed to in most American / Craft I.P.A.
Light and almost faded (?) malt character on the fist sip, with a good bit of astringency and very little sweetness -- practically none. Lingering here is a dryness and the same astringency which is evident on the initial sip, but little more. Not much in the way of malt complexity.
As it warms the malt profile reminds me of a bitter... which I rather like.
The body is quite light, and I see that this is intended to be a 'Session'-style ale, so that light body makes sense, an should add to the drinkability. The lower alcohol adds to the drinability, in my book.
Final thoughts: If Moar had been labeled as a standard, British-inspired "bitter" I imagine that it might gather a following amongst those folks who are really keen on that style. As it is, it is a unique twist on I.P.A., and a bit difficult to rate to-style.
Note: I see that this is listed here on B.A. as having been retired. Am I mistaken in thinking that these cans were only just recently released (as in late April of 2015)?
★
1,396 characters

3.68
/5
rDev
+3.1%
look: 4.25 | smell: 4.25 | taste: 3.5 | feel: 3 | overall: 3.5
From a 12oz Can:
Appearance: Clear gold, big head.
Smell: Sweet citrus.
Taste: Hits with tangy citrus, very carbonated and fizzy, light body. Quite bitter, very dry finish.
Overall: Picked up a can of this session IPA, one of their year-round beers. It hits the usual session IPA marks, good aroma and hop bitterness, but seems a little over carbonated and is quite dry for any IPA.
★
391 characters

4.25
/5
rDev
+19%
Spicy British malts on the nose and palate seasoned with earthy, citrusy, grassy hops.
The beer pours a chill hazed amber under a 2" snow white finely bubbled foam cap. Lacy.
The palate has a surprising amount going on for a session beer with rich spicy British malts, light citrus, faint caramel, and an earthy balancing hop accent on the finish.
Creamy, smooth medium body and slightly less than medium carbonation with a drying, slightly astringent finish.
★
460 characters

3.8
/5
rDev
+6.4%
look: 3.5 | smell: 4 | taste: 3.75 | feel: 3.75 | overall: 3.75
22oz bomber with no bottle date apparent. My first Bent Brewstillery beer. Pours a clear pale amber with one finger of head that quickly settled to a thin layer of suds. Moderate amount of sticky lacing is left down the glass.
Hoppy aroma of citrus, floral notes, and a touch of soap. Do not pick up anything from the malt.
Soapy flavor hurts the taste score a little bit. Has some nice citrus and peppery notes. The malt adds a little bit of sweetness and toasted bread flavor. Quite bitter in the finish despite weighing in with a modest, by todays standards, 44 IBUs.
Light body with a very laid back carbonation. Would of preferred a little more life but cannot complain too much about the texture that works for this beer.
Easy drinking and works as an hoppy pale ale. Has some nice malt qualities that sets it apart from other so called session IPAs.
★
861 characters
Moar Scottish Session IPA from Bent Brewstillery
-
out of
100
based on
7
ratings.