Dismiss Notice
Dismiss Notice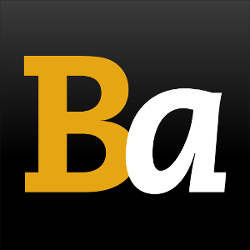 Join Our Email List →
And we'll send you the latest updates and offers from BeerAdvocate, because knowing is half the battle.
Dismiss Notice
Truth
- Rhinegeist Brewery

Educational use only; do not reuse.

Brewed by:
Rhinegeist Brewery
Ohio, United States

Style | ABV
American IPA | 7.20% ABV

Availability: Year-round

Notes & Commercial Description:
Beer added by: eyeenjoybeer on 07-08-2013

Rare are moments of truth, when you've struck the last match, belting out tunes with your friends, staring deep into the campfire-times when you feel infinite. Our truth is found in the scintillating brilliance of hops. Brewed with a nod to the pacific, hops sizzle with tropical fruit aroma, grapefruit & mango notes and a dry finish.
Reviews: 62 | Hads: 663

4
/5
rDev
-2%
look: 4 | smell: 4 | taste: 4 | feel: 4 | overall: 4
Can from free beer week win from Peter. Thanks! Pours dark copper colored with a slightly off white half finger head. Piney grapefruit aroma with a rather present malt backbone. Dank flavors with raw hops, some light caramel flavors, dry grapefruit and pine. Interesting! Maybe the first time I have actually been able to describe a flavor in an IPA as "oniony", but not offensive in the flavor. Dank, juicy and resinous up front, with an interestingly dry lingering feel on the palate. Medium carbonation, medium plus mouthfeel. Neat brew.
★
540 characters

4
/5
rDev
-2%
look: 4 | smell: 4 | taste: 4 | feel: 4 | overall: 4
Getting back to the way our domestic IPA's used to taste, Rhinegeist showcases hop bitterness first and foremost. Its supporting malt sweetness and texture, along with hop aroma and initial flavor all round out its taste- but the ale is plain and simple, a bitter ale! And that's our God-given American right!
And that hoppy tone is sold well on the nose- its plethora of grapefruit and tangerine converge on the olfactory with juices, piths and peels seemingly of fruit marmalade. An underpinning of caramel, honey and dry gingersnaps prop up the hops but never rival them.
Then to taste, its the malts that strike first, layering on tastes of caramel, honey and graham crackers before the middle palate come alive with its lupulin force. All things citrus jump up and take command of the taste with all the pieces and parts of grapefruit and oranges, but also light pineapple, mango and apricot for a well melded tropical blend as well. As the ale nose-dives into finish, it concludes with a deeply resiny bitterness, spiced with pine needles and torn grass.
Medium to start, the beer's body is a creamy and dry culmination that allows its sweetness to be lifted with its ample carbonation. But once the sweetness dissolves, the carbonation crispens the ale considerably and paves the way for the resinous hop dryness and alcohol warmth to refresh the palate cleanly and effortlessly.
Where the taste of IPA has been beaten to a pulp, where else can the brewer go? Either stand out and risk an out-of-balanced taste, or hit the style with full force- the later is the approach for Rhinegeist, showing that the Truth will set it free!
★
1,639 characters

4.04
/5
rDev
-1%
look: 4 | smell: 4.25 | taste: 4 | feel: 3.75 | overall: 4
Despite the overly clean and almost filtered coppery hue the head had a powerful, stiff thickness.
The nose is strong and assertive with tons of fruity citrus. Grapefruit leads the way with tangerines, nectarines, oranges and a sugary mango sweetness. The malt is lightly caramel but the aroma is powerfully fruity.
The flavor is assertive as well but the herbal hop tones are more prominent on the tongue. Touches of cannabis, tea leaf and whole cone give way to tangerines, lemons and grapefruit.
The feel is light but smooth with some considerable warmth in the chest.
Kudos to Rhinegiest on a very well done ale.
★
620 characters

3.88
/5
rDev
-4.9%
look: 3.75 | smell: 3.75 | taste: 4 | feel: 4 | overall: 3.75
12oz can poured into a Spiegelau IPA glass.
A- Pours a yellowish-amber color. Transparent and light. Fast head that holds a completes ring of lacing around the edge.
S- Citrus fruits, lemon, grapefruit, a little mango, some alcohol and bitter soap. Not much in the way of malt aroma.
T- Grapefruit, pine resin, and bitter soap, with a crisp honey finish.
M- Medium body and carbonation. No sign of ABV. Has a resines finish that lingers for sometime after each sip.
O- Great IPA that made for a good extra in a recent trade. If I find myself in Cincy I'll know for sure I can count on this one.
★
600 characters

4.19
/5
rDev
+2.7%
look: 4.25 | smell: 4.5 | taste: 4 | feel: 4 | overall: 4.25
Poured Truth into a Belgian Tulip.
A - Pours a crystal clear golden with a finger and half of white head.
S - You can smell this baby while its being poured. The luscious aroma of tropical citrus fills the nose with grapefruit, pineapple, pine, orange, and touch of coconut. Wonderful!
T - Getting grapefruit and pine right off the bat. Mid palate fresh citrus and a touch of malt for balance. Finally, on the finish more hops, with added pine needles and grapefruit.
M - Medium carbonation with medium mouthfeel.
O - This beer rocks, and you tell this is gonna be a Cincy favorite for a long to time to come. Cheers!
★
622 characters
4.18
/5
rDev
+2.5%
look: 4 | smell: 4 | taste: 4.25 | feel: 4.25 | overall: 4.25
A - Poured out of a grower with a copper and amber color into the pint, it has a small head.
S - hoppy noise with noticeable citrus and pine.
T - Its full on hops, just like the smell. Grapefruit or other tropical fruit. Right amount of malt.
M - Medium body and mild carbonation.
O - Another example of Cincinnati brewers crafting great beer. Looking forward to when this is canned and sold as a six pack.
★
410 characters

4.01
/5
rDev
-1.7%
look: 3.75 | smell: 4 | taste: 4 | feel: 4.25 | overall: 4
32oz Boston round growler from the brewery.
Pale brassy hue, great clarity with a good enough froth to keep things going. Big citrus, sweet piney nose with hints of dried grass, tobacco, melon rind and pineapple. Mild smoothness, a tad creamy, chewy medium body. Aggressive resin hop character, citric and piney with an ample bitterness. Mild biscuity malt backbone, spicy, hint of yeast, clean, and bread crust in the finish.
A solid American IPA, without a doubt on the bold side. Very clean and drinkable. A real treat here.
★
529 characters
4.8
/5
rDev
+17.6%
look: 4.5 | smell: 4.5 | taste: 5 | feel: 5 | overall: 4.75
The Rhinegeist IPA is the flagship of this new brewery. It is by far their best beer and I would consider it to be the best IPA of Cincinnati. It is light in color, but full in flavor. It has a delicious fortaste as the beer hits your mouth and leaves a delicious aftertaste as well. The brewery is located in Over the Rhine near Findlay Market. Everyone should visit this establishment to soak up the atmosphere.
★
413 characters

4.77
/5
rDev
+16.9%
look: 4 | smell: 5 | taste: 4.75 | feel: 4.75 | overall: 4.75
Got my Growler filled at Jungle Jim's.
Poured a golden ruby color with a light head, this is the only flaw to the beer! A light head and carbination. Lacing dripps slowly down the glass.
Smell - Friggen Hoptastic! I hope hoptasic is a new word. So it is a slightly sweet smelling citrus hop. Some pine notes. You smell it with every sip!!
Taste, just plain wonderful. Tounge gets overwhelmed with a hop bombardment very good! Doesn't taste too overpowering on the hops. Hops don't leave that bitter Linger, finishes dry and extremly smooth.
Mouthfeel- full and rich, light carbination.
Overall- This is one of the best IPA's I have tasted! I may have said that before but this is a very high ranking brew. I think it ranks above Fat Head, 90 minute and those are dang good ipas. I really wanted to give this a 5 overall because it is that good but with my experience in ratings I have learned there are many fine beers out there but this ranks #1 inmy American IPA catagory.
★
975 characters

4.49
/5
rDev
+10%
look: 3.5 | smell: 4.5 | taste: 4.5 | feel: 5 | overall: 4.5
Had on tap in a pint glass.
Pours a clear medium amber with a small white head. No lacing.
Aroma is very fruity with lots of tropical citrus along with just a touch of dankness. Very intense aroma.
This hop intensity carries over into the flavor. It is extremely juicy with pineapple and mango but a touch of that earthy dankness manages to hang around. Not much malt is detectable as it is basically all hops. Very high bitterness and a dry mouthfeel.
This is an extremely well done IPA. Glad I got the chance to try this one and I will be on the lookout for it in the future.
★
581 characters

3.97
/5
rDev
-2.7%
look: 3.75 | smell: 4.25 | taste: 3.75 | feel: 4.25 | overall: 4
Growler poured into snifter.
Pours copper with a thin off-white head that disappears quickly. The nose has some nice tropical notes, mango and pineapple being the most prevalent. Some grapefruit in there as well. Not much malt in the aroma, but there is a slight breadyness. The taste is bit lighter then I expected. Most of the tropical notes are gone, some grapefruit and orange come through but there's A lot pine. Middle of the mouth is where the malt starts showing up, the breadyness fits in well. The finish is dry and bitter, oddly bitter for how clean the front end is.
This is a solid IPA, but not at the top of the heap of IPAs available in the area. The aroma seems to suggest something that just isn't there in the taste. If they can this in the near future I will give it another go.
★
801 characters
4.69
/5
rDev
+15%
look: 4.75 | smell: 4.5 | taste: 4.75 | feel: 4.75 | overall: 4.75
On tap, July 6 at Rhinegeist.
The pour was golden/copper with nice white head.
The smell makes me think Citra hops, as a bit of cat piss comes to mind. Those notes are combined with a bit of pine resin and bitter citrus essential oil notes.
The taste is the money on this beer. Again, I think Citra comes through. Great malt backbone for a very balanced hop profile of bitter citrus oils, light pine resin and light tropical fruit. There is great restraint in this beer. That hop flavor was still with me 15 minutes after leaving the tasting room, and it was still very pleasant.
The mouthfeel was spot on. Perfect carbonation and body for an IPA.
Overall, this IPA drinks with the best of them. I will be returning to Rhinegeist many times for this beer alone.
★
779 characters
Truth from Rhinegeist Brewery
90
out of
100
based on
62
ratings.