Dismiss Notice
Dismiss Notice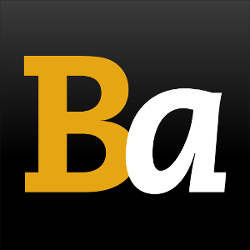 Join Our Email List →
And we'll send you the latest updates and offers from BeerAdvocate, because knowing is half the battle.
Dismiss Notice
Mikkeller Bar
Reviews: 29 | Visits: 134
4.26
/5
rDev
-2.7%
vibe: 4.5 | quality: 4.5 | service: 4.25 | selection: 4 | food: 4
Went on a Friday evening place was packed. Service was very good. bartender was very knowledgeable also took the time to help us thru our beer selection. Food was very good. atmosphere was great. only complaint was it was pricey.
here on vacation 1st week of may
★
264 characters
4.21
/5
rDev
-3.9%
vibe: 4 | quality: 4.5 | service: 4 | selection: 4.25 | food: 4
A quick stopover in San Fran my wife and I stopped in early afternoon 8/4/14 and it was pretty quiet with just a few tables occupied but people were starting to come in. Everything was new and "hip" and looked nice inside unlike the area outside, pretty rough area for a posh beer bar. 40+ taps served over three temperatures for different styles and a great bottle list of stuff from all over. The server was a young girl but she clearly had been well trained and could answer any questions I could think of. We had a charcuterie board and it was solid, nice meats and cheeses. Downstairs wasn't open but I have a feeling it would be if we stayed for a few hours, bartender said the whole place would be packed by 5. I suppose for American standards its pricy but I just landed from 6 weeks in NZ and Australia where everything costs a fortune and things seemed reasonable to me. I wish I had more time to explore the tap list but we were quite rushed, I'd go back in a heartbeat if I found myself in San Fran again.
★
1,017 characters

4.49
/5
rDev
+2.5%
vibe: 4.5 | quality: 4.75 | service: 4.25 | selection: 4.5 | food: 4.25
Everything about Mikkeller bar was about what i was expecting it to be - swanky hip modern decor, very crowded, very expensive, very interesting and appealing taps, bottles and food.
The Tenderloin location is convenient to City Beer/Cellarmaker - the hip space results in a pretty trendy environment, but it really only took a few minutes to land two seats at the bar. I didnt really explore the sour room in the basement.
I definitely respect the sophistication of the tap system which allows variable temperatures depending on the beer - not something you see very often. The tap list was a little hard to navigate - with oddly named beers from Mikkeller clogging the visual field and very expensive de struise pours occupying much of the Belgian selection.
The bottle list was strong, with a heavy focus on sour/wild ales. An impromptu gueuze sessions consisting of 3F, Hanssens, Cantillon St Gilloise was a nice touch for the evening.
Food seems strong - surprisingly not opting to go for small/large plates of eclectic euro fare, but instead focusing on a few sandwiches and a good selection of house-made sausages. The reuben was excellent.
I enjoyed this place, but it's certainly going to turn a lot of people off.
★
1,228 characters

4.33
/5
rDev
-1.1%
vibe: 4.25 | quality: 4.5 | service: 4 | selection: 4.5 | food: 4.25
Stopped in here for dinner last night, had some pretty high expectations for this place after hearing such great things over the last few months. Atmosphere was hopping. People all over the bar area enjoying themselves, we lucked into a table so we got seated really quickly, it got really busy over the course of our visit. Service was a little hit or miss. Our first guy was good but then he completely disappeared and we then were served by another guy who was stretched pretty thin and only came around once or twice. Quality was as I expected it would be, top notch. Selection was awesome. Tons of beers on-tap, all served at the correct temperatures, and a top notch bottle list to accompany it. I was able to get a Double Chocolate Bomb! on cask from Prairie that was left over from the night before and then I got a bottle off the list, great all around. Food was really good, I just wish there were a few more options. Prices were definitely high across the board so be prepared to pay a premium. Overall an awesome beer bar, albeit a pricey one. I would definitely return next time I am in town.
★
1,105 characters
4.7
/5
rDev
+7.3%
vibe: 4.5 | quality: 4.75 | service: 4.75 | selection: 4.75 | food: 4.5
I've been to Mikkeller's SF location at least three times since it opened (also been to the locations in Copenhagen) The atmosphere is great, clean and simple decor but comfortable. The standout here is the tap list, 42 really really great taps, mix of local, California and european beer. All the beer I have tried is in top condition, this place brags about its tap system and ability to pour draft at three temperatures (like Church Key in DC) and rightly so. In the cellar is a sour room with some rare Cantillon and Drie Fonteinen to note. looks like a mock up of the Copenhagen bars, a bit strange looking to most Americans I bet. Overall one of the best Beer Bars I have been to.
★
686 characters
2.75
/5
rDev
-37.2%
vibe: 1 | quality: 3 | service: 2 | selection: 4
I have to agree with jhines. I was excited to read about this place, but the excitement ended as soon as I walked in. Food-court decor, abysmal service, every beer served in the same small (.25L) chablis glass, ignorant crowd, high prices. A week ago I was enjoying a IV Saison at Cafe Belgie in Utrecht, NL -- this was certainly a letdown!
★
340 characters

3.27
/5
rDev
-25.3%
vibe: 1.25 | quality: 4.5 | service: 1.25 | selection: 4.75
Way too packed. Doucey crowd. If you are a twenty five year old in finance this is your bar. If you care about beer and are excited about the beers on tap don't waste your time. You won't get served and its packed with assholes who know nothing about beer
★
255 characters
4.11
/5
rDev
-6.2%
vibe: 4 | quality: 4.25 | service: 4.25 | selection: 4 | food: 3.75
The build-out of this space was very tastefully done - simple, good layout, and has exactly what a pub of this type needs: a few booths, some shared common tables, plenty of bar space, and counter space for standing/eating/drinking. The beer is served thoughtfully and tastefully, with three different operating temperatures for their incredibly elaborate tap system. I really like the fact that there is no chalkboard tap list, but I also dislike the self-perpetuating need for printed matter that serves this cause. I'm torn on this. Chalkboards have their place, but the high end feel of this place would not be served by a chalkboard in this man's opinion.
Foodwise, I do realize that most avowed beer drinkers, unlike myself, are probably not vegetarians. The menu, however, does include a nice (albeit expensive by comparison to more authentic offerings elsewhere) tofu banh mi, and a cabbage 'tenderloin entree' that I have yet to try.
The service staff is well informed and polite. While I was able to navigate the beer menu comprehensively, the waitress did suggest some beers that were running particularly low that we should - and did - try while they were available. On that note, the beer selection was good, though the taplist they posted for the first night of the soft opening did not include some of the rarities I was hoping to sample - fou' foune for example. Apparently some of those will become available when the Tivoli Sour Room opens downstairs. Speaking of downstairs, the restroom seems a bit of a hike when you've already had a few high ABV beers.
TL;DR - Nice space, good beer, good food, well-informed service. I'll be back for the grand opening, and hopefully the fou' foune keg isn't kicked by then.
★
1,735 characters

4.53
/5
rDev
+3.4%
vibe: 4.75 | quality: 4.5 | service: 4.5 | selection: 4.5 | food: 4.5
Visited a couple of times during their soft opening period. Was extremely busy around opening time (5-8 pm) but thinned out a little later on in the evening.
Tap list was very long - about 40 strong (?) or so and featured mostly European breweries with only about 7 or 8 of the taps being Mikkeller beers. There were also a few American taps, including a couple of local SF-area beers, Stone IRS, Old Rasputin and a few others.
Atmosphere is really cool. Open concept, modern and trendy. Service was also excellent, especially considering how busy it was. Service was also helpful and knowledgeable. A touch pricey.
★
619 characters
Mikkeller Bar in San Francisco, CA
95
out of
100
based on
29
ratings.