Dismiss Notice
Get 12 monthly issues of BeerAdvocate magazine and save $5 when you select "auto-renew."

Subscribe now →
Dismiss Notice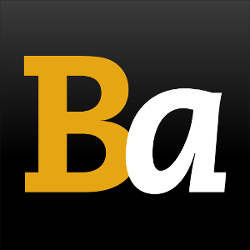 Join our email list →

And we'll send you the latest updates and offers from BeerAdvocate, because knowing is half the battle.
Griffin Claw Grind Line Pale Ale
- Griffin Claw Brewing Company
| | |
| --- | --- |
| Educational use only; do not reuse. | |
Reviews: 13 | Hads: 108

3.78
/5
rDev
+5.9%
look: 4 | smell: 3.5 | taste: 4 | feel: 4 | overall: 3.5
16 ounce can into pint glass; no canning date, but was released pretty recently. Pours slightly hazy/cloudy golden amber color with a 2 finger dense and rocky white head with great retention, that reduces to a nice cap that lingers. Spotty soapy lacing clings down the glass, with some moderate streaming carbonation. Aromas of grapefruit, lemon zest, orange zest, citrus rind, floral, grass, pine, light caramel, bread, and floral earthiness. Nice and pleasant aromas with bright hop presence and moderate malt balance; with solid strength. Taste of grapefruit, lemon zest, orange zest, citrus rind, floral, grass, light pine, light caramel, bread, and floral earthiness. Fair amount of earthy floral/pine bitterness on the finish; with lingering notes of grapefruit, tangerine, lemon/orange zest, citrus rind, floral, grass, pine, light caramel, bread, and floral earthiness on the finish for a good bit. Very nice balance of bright citrus hops with moderate malt flavors; with a nice crisp malt/bitterness balance and zero cloying flavors after the finish. Medium carbonation and body; with a smooth, crisp, and lightly sticky mouthfeel that is nice. Alcohol is very well hidden with minimal warming present after the finish. Overall this is a very good pale ale. Good balance of bright citrus/pine hops and moderate malt flavors; and very smooth and crisp to drink. A nicely enjoyable offering.
★
1,398 characters

3.58
/5
rDev
+0.3%
look: 4 | smell: 3.5 | taste: 3.5 | feel: 3.5 | overall: 3.75
Served on tap at The Raven's Club in Ann Arbor.
This hop forward APA could pass as an IPA. Herbal hops dominate. Dark amber colored body with excellent clarity is topped by a fine head that leaves nice lacing. Rather light aroma but plenty of flavor. Moderately bitter by finish onwards.
★
293 characters

3.87
/5
rDev
+8.4%
look: 4 | smell: 3.75 | taste: 4 | feel: 3.75 | overall: 3.75
The backlog of The CANQuest (tm) rears its ugly head as I noticed that the top of the CAN had begun to pooch upwards and outwards, moving it to the head of the line. Speaking of "line", the name is a hockey allusion and the CAN's graphics include a puck and several (some bloody) Chiclets (teeth)! Time to put on Game 6 of the NHL Eastern Finals, Game 6, NYR @ TB.
From the CAN: "'I think this would be a good time for a beer.' - FDR (after signing repeal of Prohibition)"; "'Good People Drink Good Beer' - Hunter S. Thompson"; "Made in the Mitt"; "A well balanced Ameri[CAN] Ale brewed with 2-row malt, caramel malt, Cascades [sic] and Centennial hops. Gold Medal winner at the G.A.B.F."; "Please Recycle"; "'O Lord, help me to be pure. but not yet' - Saint Augustine".
The Crack! was problematic, to say the least. I had to resort to an emergency tracheotomy with a pen to get it to vent. I employed a very gentle Glug in the hopes of salvaging whatever I could from this debacle. It foamed up quickly, but I was not seeing any particulate, so I backed off and let it settle on its own. I got two-plus fingers of fluffy, tawny head with reasonable retention before falling back, leaving sticky lacing in its wake. Color was a solid Amber (SRM = > 7, < 9) with NE-quality clarity. What went wrong? Nose had a minty, hoppy presence and I was still hopeful. Mouthfeel was medium. The taste was still nicely hoppy, so it was not a question of age. I am baffled by what caused this CAN to act this way, but there was nothing discernibly wrong with it. Finish was semi-dry, moderately hoppy and very satisfying. It would be worth another try if I CAN find some this summmer.
★
1,672 characters

3.72
/5
rDev
+4.2%
look: 3.75 | smell: 3.5 | taste: 3.75 | feel: 4 | overall: 3.75
12 oz can, w/o freshness or canning date info
Pours hazed medium almond amber, typical off white thin film,collar and leaving splattered lacing, decent looking brew.
Pine hope nose, on semi muted side
Respectable APA, nice pine and citrus hop notes and the expected under coating of, yes, breads malts....nothing amazing or even special, but just another well crafted and quite worthy brews being made these days....hope everybody is enjoying the amazing craft beer culture we find ourselves Living in right now..
★
516 characters

3.65
/5
rDev
+2.2%
look: 4 | smell: 4 | taste: 3.5 | feel: 3.5 | overall: 3.5
I picked up a can of Griffin Claw's Grind Line Pale Ale a couple days ago for $2.09 at The Lager Mill. I tried their IPA recently and I liked it so I thought I would try more of their beers, so lets see how it goes. No visible canning date, but it just showed up so I think it's fairly fresh. Poured from a tall 16oz pint can into a imperial pint glass.
A- The can looks ok, it's a little weird with some slightly bloody teeth on it, but that makes it a little eye catching. It poured a fairly clear golden color that took took on more of an orange color when held to the light with two and a half fingers worth of white head that died down to a thin ring that stayed till the end and it left some patchy lacing behind. This is a pretty good looking Pale Ale, I have no complaints.
S- The aroma starts off with a slightly higher amount of medium sweetness that is bordering on being highly sweet and it's followed by the malts showing up first and impart a sweet malt, grainy, bready, light bread crust and light caramel malt like aromas. Up next comes some doughy yeast and a nice fruity aroma with strawberrys seeming to stick out the most, I think it's nice and it makes this beer a little unique. Towards the end comes the hops which impart a light earthy and herbal aroma with some citrus hop aroma seeming to stick out the most. This beer has a pretty good aroma, it's not overly hoppy for the style and the strawberry aroma makes it unique.
T- The taste seems to be fairly similar to the aroma and it starts off with a higher amount of medium sweetness that has a sweet and creamy taste to it and it's followed by the hops showing up and imparting a higher amount of medium bitterness with all the hop aspects that I got in the aroma with neither one seeming to stick out the most. Up next a light fruity flavor that is a little strawberry like with some doughy yeast in the background and a pretty malty flavor shows up towards the end with some sweet malts, caramel malts, grainy, and bread like flavors coming through with a malty and slightly hoppy aftertaste. This was a nice tasting American Pale Ale, but I wish the hop profile was a little more like it was in the aroma.
M- Fairly smooth, clean, crisp, slightly creamy, on the thicker side of being medium bodied with a good amount of medium carbonation. The mouthfeel was nice, but I thought it was just a little thick for the style.
Overall I thought this was a nice beer and an above average example of an American Pale Ale, I liked that it was pretty true to style, but it had a couple aspects that made it stick out for the style a little and it made it a little memorable. This beer has ok drinkability, it was fairly smooth, clean, crisp, a little filling and the taste did an decent job at holding my attention, but I think one pint would be enough for me since it's a little on the thick side for the style. What I liked the most about this beer was the aroma and appearance, I thought they were both pretty good and they worked pretty well with this beer. What I liked the least about this beer was the hop profile in the taste, it wasn't bad at all, but I wish it was more like the hop profile in the aroma. I might buy a pint or two of this again, but it's not something that I'm going to rush to the store and buy more of and I would recommend it to pretty much any American Pale Ale fan. All in all I liked this beer, it's for sure not my favorite of the style, but I think it's pretty solid and it wasn't a chore to drink it. Nice work Griffin Claw, I'll be trying the Red Ale shortly, keep up the good work.
★
3,593 characters
3.77
/5
rDev
+5.6%
look: 4 | smell: 3.75 | taste: 3.75 | feel: 3.75 | overall: 3.75
Poured from the can a deep clear orange-gold with two fingers of white head. Sheets of sticky lacing left behind.
Aroma of light citrus and floral hops along with sweet caramel malts.
Taste opened with floral hops upfront followed by light orange and a solid malty backbone. A tinge of earthy bitterness in the finish.
Medium bodied and dry with a light-to-moderate carbonation.
An easy drinking Pale Ale from Griffin Claw.
★
427 characters

3.88
/5
rDev
+8.7%
look: 4 | smell: 4 | taste: 3.75 | feel: 3.75 | overall: 4
We open a can, pouring a brew of dark goldenrod coloring into our Great Lakes pint glasses. It offers up a one and a half finger tall head of chunky off-white bubbles, showing great retention. Ridges and rings of lacing are left around our glasses. No haze or sediment is noted, and carbonation appears to be highly active. The aroma gives cheap grassy and citric hoppiness, pear and apple sugars, coppery metallics, pale, wheat, and chalky rye graininess, tobacco leafiness, sour lemon flesh and rind, spicy cinnamon and clovey phenols, nectary tangerine and strawberry fruitiness, bubblegum esters, and white wine grape. German pilsner malts come to the front with warmth. Our first impression is that the flavoring is nicely fresh, with good zing and earthy depth to the hops. As we sip, the taste begins with bitter pilsner, pale, and white flour maltiness, herbal hops, walnutty oiliness, biting soaps, coppery metallics, salty breadiness, bitter tart Starburst candy sugars, and sour lemon rind. The middle comes to a peak with medicinal phenols, sugar cookie sweetness, freshly baked sourdough breadiness, goldenrod and white flour absorbency, herbal and bitterly earthy hops, overdone popcorn, and burnt English brown malts. The end comes with more smoothness of flavor, washing with clean pear and lemon fruitiness, pale and rye maltiness, metallic tininess, fried potato skins, white sugars, hazelnut warmth, brown rice starches, salty and toasty grassy hops oils, straw, denim, and chlorine chemical bite. The aftertaste breathes of sweaty saltiness, pale and wheaty grain, paper towel dryness, glassy metallics, mineral and musk, cinnamon roll sweetness, grassy and earthen hops, Graham crackers, sweet honeys, bitter twig skin resins, chestnut, and adhesive tapes. The body is medium, and the carbonation is softly medium. Each sip gives nice slurp, smack, cream, froth, and pop, with heavy glug and coat to the mustache. The mouth is coated and filmed, left with astringently across the meat of the tongue. The abv is appropriate, and the beer drinks back easily.
Overall, the best thing about this brew was its soft flavoring and lightness of drinkability. We were surprised to find how grain-heavy and hop-light this thing was. Compared to the other hoppy beverages they churn out at Griffin Claw, this has a balanced tipped in the opposite direction. The grain is less caramel and roasty driven, with more cleanliness and bounced echoes of hops to balance, rather than overcome. This is really an interesting beer, with cleanliness around every curb and balance to suit the most aggressive partaker. This is an easy going beer from an easy going brewery, and we are enthusiastic to recommend it to lovers of the style, the local scene, or of easily sipped beers in general.
★
2,792 characters

3.12
/5
rDev
-12.6%
look: 3 | smell: 3.5 | taste: 3 | feel: 3 | overall: 3
On tap at Champps at the Detroit airport. Poured into shaker, appearance is clear amber with a bubbly head that leaves lacing. Aroma is herbal hops and cereal malts. Taste is grassy, herbal, some light fruit, hint of malt sweetness. Medium bodied, crisp and thin texture, active carbonation, bitter finish.
★
306 characters
3.77
/5
rDev
+5.6%
look: 4.5 | smell: 3.75 | taste: 3.75 | feel: 3.5 | overall: 3.75
$2 16oz can poured into a shaker pint.
Appearance: A very nice orange color with some particles floating around inside. Two fingers of an off-white, soapy head sits on top and sticks around. Excellent looking beer.
Smell: Certainly a pale ale. A pleasant mix of hops and malts, with neither overpowering the other. Sweet malts with a bit of a citrus and tropical fruit vibe. Really nice.
Taste/feel: Comes in the mouth for a split second almost like water -- no instant tang, sweetness, bitterness, or even carbonation on the tongue. After a moment, the beer opens up to a surprising complexity for a pale. A very pleasant hop flavor without any serious bitterness or dryness that a typical IPA offers. Caramel malts are there to take away that bitterness and provide a sweetness that would probably make Grind Line appeal to the masses. Aftertaste is a nice toasty caramel flavor with a bit of pine that I didn't get in the initial sip. Very pleasant.
This would be an excellent way of introducing somebody to craft beer, or somebody who's into craft beer, but doesn't particularly have a tongue for hops yet. This is a very good pale ale at a fantastic price. It has a great look when poured into a glass, has a nice nose, and the beer has a nice flavor that makes it very easy drinking.
★
1,293 characters

3.77
/5
rDev
+5.6%
look: 3.75 | smell: 3.5 | taste: 4 | feel: 3.5 | overall: 3.75
Had this brew both in cans and today on draft at a applebees. I will say the draft was leaps and bounds above the can. Almost creamy texture and slky smooth mouthfeel compareable to a cream ale. Full flavor and the hops blend in nicely with piney / citus hop bite. Will seek again on tap maybe even keg.
★
304 characters

2.76
/5
rDev
-22.7%
look: 3.5 | smell: 2.5 | taste: 2.75 | feel: 3 | overall: 2.75
Mostly cat piss. Usual chinook hoppyness. Griffin claw, only brew I want outta you now is the BA pumpkin ale for pure trying purposes.
Otherwise, fuck off.
* also please don't count this as a review since I knew it would suck the second I smelled it * .
★
255 characters
2.9
/5
rDev
-18.8%
look: 3 | smell: 3 | taste: 2.75 | feel: 3 | overall: 3
16 ounce can, no freshness date.
Can started gushing upon cracking. Pour yielded a massive 5 finger head that slowly dissipated to about 3 fingers. Color was a crystal clear yellow.
Aroma was dominated by the malt base defined by bread and slight caramel sweetness. Earthy and grassy hops were at the back end of the nose.
Taste generally follows the nose with a better balance of grain and hops than the nose. Finish was a very odd sweetness that lingers, not pleasant.
Mouthfeel was crisp with low bitterness, doesn't quite clean up the palate. Carbonation was on the high end.
Overall, this was a below average American Pale Ale. Every can I had from the the 4-pack was over carbonated, so I wonder if there was something off with this batch.
★
750 characters
4.21
/5
rDev
+17.9%
look: 4 | smell: 4.25 | taste: 4.25 | feel: 4 | overall: 4.25
One of my very favorite beers over the past year. Brewed near my home (Metro Detroit), it's made even better for being named after a tough and notorious Red Wings line. Crisp and tasty, almost a session ale. Can't wait to have another.
★
239 characters
Griffin Claw Grind Line Pale Ale from Griffin Claw Brewing Company
82
out of
100
based on
13
ratings.