Dismiss Notice
Dismiss Notice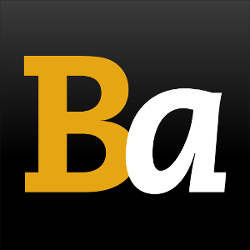 Join Our Email List →
And we'll send you the latest updates and offers from BeerAdvocate, because knowing is half the battle.
Dismiss Notice
Polka King Porter
- Door County Brewing Co.
Reviews: 8 | Hads: 69
3.84
/5
rDev
+8.8%
look: 3.5 | smell: 3.75 | taste: 4 | feel: 3.75 | overall: 3.75
Poured into a pint glass. Had an appearance of dark caramel with a good amount of lacing that never went away. Smelled of roasted malt and chocolate. The taste was hints of chocolate and malt. Overall this was a very well made Porter.
★
234 characters

2.69
/5
rDev
-23.8%
look: 4 | smell: 2.5 | taste: 2.75 | feel: 2.5 | overall: 2.5
So very underwhelming... This smells like the generic malty smell from a baseball stadium bathroom. It's not really a hoppy smell, or chocolate smell (like the bottle would suggest), but just that general malty smell from when you boil wort. There is almost no taste to this beer; is this an extract beer? The feel is that of carbonated water. I'm so glad I didn't pay for this beer, but my cousin did in a sampler pack. I really appreciate micro-breweries... and am glad that they tried.
★
491 characters

3.59
/5
rDev
+1.7%
look: 4 | smell: 3.75 | taste: 3.25 | feel: 4 | overall: 3.75
Wow, how disappointing, especially having enjoyed their Silurian Stout and Biere de Seigle so much.
What pleasing porter flavor exists here gets upended by a hint (might be more than a hint) of leather and Bandaid.
★
215 characters
3.36
/5
rDev
-4.8%
look: 3 | smell: 3.25 | taste: 3.5 | feel: 3 | overall: 3.5
This is a nice balanced porter that is easy drinking enough to quaff on a summer evening but hearty enough to work on a winter night. I like the balanced taste that walks centerline through sweet, chocolate, caramel, bitter, and even slightly hoppy notes. It has a nice dark look, perhaps a little headless but that's not critical here, I do feel a porter should have a little more body. Give this a shot if you like solid porters.
★
431 characters

3.73
/5
rDev
+5.7%
look: 4 | smell: 4 | taste: 3.5 | feel: 3.75 | overall: 3.75
Appearance: Pours with a head of about two fingers of bubbly off-white head. Almost no active carbonation is surprising. Frothy lacing left behind from the remains of the head.
Smell: Medium bodied chocolate provides balanced notes of sweet and bitter on the front. Light roasted coffee and lingering chocolate sweetness carry into the body with accents of caramel. Notes of vanilla and molasses carry on the theme of a brighter porter overall.
Taste: Pale chocolate malts really shine on the front. A touch of roasted malts open up on the body with that earthy twang of english hops on the body. Robust rich chocolate picks up again on the back end. Earthy bitter finish is surprisingly easy on the palate.
Mouthfeel: Very drinkable. Nothing too much of note but goes down very easily. Carbonation is light which fits the brew overall.
Overall: Feels like a summer sessionable porter. Potent chocolate notes with a rich creamy drinkability. Not up to the elite levels of their saisons, but I continue to be impressed by what Door County Brewing is doing.
★
1,062 characters

3.54
/5
rDev
+0.3%
look: 4.25 | smell: 4 | taste: 3.25 | feel: 3.25 | overall: 3.5
12 oz bottle poured into a Nonic.
A - Clear through the pour this dark chocolate brown beer is crowned by a fleeting ivory head that leaves little lace on the glass.
S - Incredibly toasty, Polka King has a forward malty nose of chocolate notes, light roast coffee, and dry cocoa with toffee slivers and subtle English earthy hops in the background. Simple but welcome!
T - The roasted malts in this beer impart plenty of nice chocolate and coffee notes but also give the beer a dry metallic flavor on the finish that could use some sweetness for balance.
M - Medium-light bodied, Polka King isn't quite as intimidating as it's dark color, lingering with heavily roasted bitterness and dryness on the tongue, though the beer isn't as full bodied as it might appear or smell like.
O - Polka King drinks incredibly easy for it's color, meaning that you might expect something thick and heavy from it but, it's roasted malt is used in such a way that the body remains lighter while the flavor is there. The king could use a little more sweetness to balance the roast character though, as it finishes bitter and astringent.
★
1,123 characters
3.86
/5
rDev
+9.3%
look: 3.75 | smell: 4 | taste: 3.75 | feel: 4.25 | overall: 3.75
Picked up some bottles while up in Wisconsin. Poured into a Guinness pint glass. Very dark brown, barely see-through with some lacing and a small head sticks around. Smell is terrific and similar to other great porters I've enjoyed in the past. To me, the mouthfeel is ideal for this style and taste is above-average. I went into this beer with no expectations, having never heard of it before, and was pleasantly surprised. Overall a great porter. Great job.
★
459 characters

3.73
/5
rDev
+5.7%
look: 3.75 | smell: 3.75 | taste: 3.75 | feel: 3.5 | overall: 3.75
On tap at the Peninsula Golf Club, 2-for-1 special from 2-6pm. Eagle Trail FTW.
Fun Fact: Ephraim, WI is the last dry town in Wisconsin, and only this year has the Peninsula Golf Club been granted a license to sell beer & wine.
Fun fact #2: this beer is named after Freddie Kodanko, a local character who drove a tractor to the bar and in parades, where he played polka music.
Two drafts served in a stadium cup, quick review from written notes.
Mahogany brown with spotty tan lace and a thin ring around the edges of the glass, initially a finger of foam on top.
Dry roasty aroma, molasses and cocoa in the periphery.
Light dry bitterness, toast and roast malt flavors, lending traces of unsweetened bakers chocolate and light coffee. Light bodied with a mild astringency. Dry and not sweet. The little bit of astringency keeps it from being great, though it was a good porter.
★
884 characters
Polka King Porter from Door County Brewing Co.
-
out of
100
based on
8
ratings.