Dismiss Notice
Dismiss Notice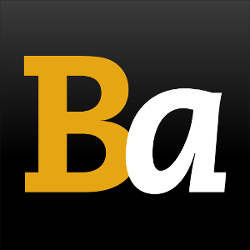 Join Our Email List →
And we'll send you the latest updates and offers from BeerAdvocate, because knowing is half the battle.
Dismiss Notice
Schiehallion
- Harviestoun Brewery Ltd.
| | |
| --- | --- |
| Educational use only; do not reuse. | |
Reviews: 60 | Hads: 127

3.84
/5
rDev
+0.8%
look: 3 | smell: 4 | taste: 4 | feel: 3 | overall: 4
The word "lager" appears nowhere on the label so this isn't exactly what I was expecting. The bottle does warn that the beer is bottled with a third less carbon dioxide than usual to produce a fresher, more natural tasting beer. The label also had a freshness date.
This appears a bog standard straw colour, but the nose is wonderfully sweet and citric. It has a rather dry feel and certainly doesn't taste as sweet as the smell suggests, but it is certainly good stuff. The flavour is more lemon rind than grapefruit and there is a hint of black tea in there too. Definitely a beer for hop lovers.
★
601 characters

3.83
/5
rDev
+0.5%
look: 4 | smell: 3.5 | taste: 4 | feel: 3.5 | overall: 4
Pale straw/gold colour, not as pale as some pilsner type beers, and no great carbonation, though a decent enough head when served from the cask. Aroma hints at both hops and a slight flowery sweetness, which is reflected in the taste. Good body for this type of beer, full flavour which leans towards the sweeter side, but dryish finish which makes it easy to enjoy and drink. An excellent 'lager' style beer from a UK micro, if only all lager produced in UK could taste as pleasant as this! Not widely available in pubs in my region of UK, but a treat when it is found!
John W
Bham UK Jan 2006
★
598 characters

4.3
/5
rDev
+12.9%
look: 4 | smell: 4 | taste: 4.5 | feel: 4 | overall: 4.5
BB date: Apr. 06.
A: it pours a slightly hazy (as it's unfiltered I think) dark golden hue, with a slightly orangey hint; the white cap is thick, foamy and tight, sustaining for around three minutes before settling down.
S: delicately aromatic hoppy characters stand out upfront, with a slightly spicy+flowery hop aroma (Hersbrücker) on top of the grapefruit-zesty note of Challenger hops, just like what it says on the label~~ decorated with a touch of honey-drink and more flowery aroma, while a semi-sweet grainy, bready note of malts (in-between pale malts and lager malts, and similar to that found in their "Bitter & Twisted"), provides a "firmly soft" malty backbone. Overall extremely pleasant.
T&M: wow… a delicious flow of high-mountain "ooh-long" tea like bitter-sweetness of malts and hops laced with plenty of tannins and chewy hops hits the palate with full force!! More citrus-zesty and fruity (with a touch of pineapple) hop aroma and flavour gradually develops in the mouth, but remains quite low key, letting the moderate bitterness and residual tea-like texture to roam freely in the mouth… lingering bitter, satisfying but not very clean finish. Neither overly tasty nor crisp clean, it retains a kind of balance in terms of flavour and texture between a quality lager and a golden bitter… The mouthfeel is lively throughout, while turning smoother at the back as the bitterness expands.
D: medium-bodied, fantastic lager with plenty of flavours and a good depth of tea-like texture which I like the most about this beer. Definitely a session beer, but not something to quaff or drink too fast. Somehow the bottled-version tastes very differently from the cask-conditioned version. I had a pint of it on cask each at GBBF 04 and 05, and it tasted much more grapefruity, sweeter and while at even lower carbonation, it was more like a golden bitter to me…This bottle tastes cleaner, more refreshing, and allows the more subtle German hop flavour to come out at a perhaps lower serving temp. I'd say I like both versions, and would love to compare them side by side if given any chance!
★
2,123 characters
4
/5
rDev
+5%
look: 4 | smell: 4 | taste: 4 | feel: 4 | overall: 4
500 ml bottle, now available in Norway. ABV here is 4.7%. Golden colour, large to moderate white head. Moderate carbonation. Aroma is initially surprisingly moderate but nice and pleasant, improves as the beer warms up a little (started drinking it too cold), flowery and citrussy hops (Hersbrücker and Challenger), hints of honey too. Flavour is zesty and grapefruity, the hops dominate but there is also a sufficient malty base. Bitter aftertaste of grapefruit peel. A very unusual lager, clearly related to its golden ale cousin, the Bitter & Twisted.
★
555 characters
4.62
/5
rDev
+21.3%
look: 4 | smell: 4.5 | taste: 4.5 | feel: 5 | overall: 5
From my misplaced NERAX 2005 guide book.
This rare cask lager poured a pale gold color with a smallish pure white head, which faded to a constant thin coating, along with some sticky web-like lacing.
A pleasant fruity and floral hop bouquet is released upon first pour. A grainy malt background smell lasts a good while,
Given the thin look to this brew, it has a surprisingly substantial malty body. Lightly sweet and fairly rich and velvety.
The hops provide an edgy crisp bitter bite. A nice floral and fruity hop flavor is revealed in the finish.
Man, this goes down easy, easy but really tasty!
★
604 characters

4.5
/5
rDev
+18.1%
look: 4.5 | smell: 4.5 | taste: 4.5 | feel: 4.5 | overall: 4.5
On-Cask somewhere in Scotland, where else!? HA! No, really I sampled this one on-cask at the excellent Three Judges pub in Glasgow, Scotland. Yes, tis true, a cask-conditioned lager does exist (Slaters premium is another one, is it not?). This is a light golden coloured brew with a small white head of foam. Aromas are of fresh floral hops, and nice bready malts. The taste is simple as well. Like any good German lager, except much fresher, and much, much better! The mouthfeel is creamier than most lagers, and the drinkability is insane. As Darren said, you can have 6 of these bad boys, in no time! Anyway, this is one awesome lager, and it has to get 4.5s accross the board from me. If you ever see this beast on cask in Scotland, have a few pints!
★
754 characters
4.27
/5
rDev
+12.1%
look: 4 | smell: 4.5 | taste: 4 | feel: 4.5 | overall: 4.5
On tap from the cask at a local wetherspoons
Pours with a dark yellow body, slightly creamy head but like most cask beers only slight retention.
Smell, fragrant floral hops coming off, aromas of honey and a slight sweetness
Taste, crisp and full of floral hops, dry with a nice malty body
Its odd to find a cask lager, but this beer really did suprise me, very good
★
378 characters

4.12
/5
rDev
+8.1%
look: 4 | smell: 4.5 | taste: 4 | feel: 4 | overall: 4
Sampled on cask at the Luton Beer Festival. This was a rare cask conditioned lager.
This lager poured a clear, golden color with white foam that persisted fairly long before settling. The smell was a "wort like" aroma, reminiscent of German ungespundete lagers. There was a touch of hops in the smell. The taste was floral and bitter hops with some slightly sweet malt to balance. The sweetness was then followed by some hop bitterness in the finish. The mouthfeel was smooth with medium body and low carbonation. Slightly tangy. This was a very decent and interesting lager.
★
578 characters
3.95
/5
rDev
+3.7%
look: 4 | smell: 4 | taste: 4 | feel: 3.5 | overall: 4
This is "bottled with a third less carbon dioxide than most beers".
It is an unusual beer, and can't be easily categorised - it it reminiscent of bitters and lager, but it's not fizzy like Smithwicks.
The flavour is difficult for me to describe, although the hops are there, it's not a heavily-hopped dry beer.
I've been buying 1-3 bottles of this on each shopping trip for 6 months or so now. I like it.
★
414 characters
4.8
/5
rDev
+26%
look: 4.5 | smell: 4.5 | taste: 5 | feel: 4.5 | overall: 5
I had this beer when I went to England for 2 weeks vacation at Easter this year. I have to add it - because it is a classic.
OK here goes;
Firstly : It's pronounced "skee-ha-lion", Yes I am English and the dreaded enemy of all Scots but that is what I am told !
Secondly : It is a "Scottish Cask-Conditioned Lager". What ?!? Yep, rarer than a bottle of Bud at a BA Xmas Party.
Thirdly : Which Style Category ? - well I popped for Experimental Speciality Beer (Ale or Lager). That's as close as I can get (I dare not class it as English, American or German - you know how touchy the Scots get !!).
So what's it like? Unbelievably superb - highly drinkable. Light golden straw color, made with a lager yeast and Hersbrucker Hops, which are prevalent in the flowery nose. Malt starts dominant and then makes way for a malty-bitter finish. Cask version has a solid mouthfeel, but is not heavy. A seriously, gorgeous quaffable lager. Well done Harviestoun for actually daring to do this - probably the most unique beer for some time. They only had a Firkin of this in Fernandes Bar (see Beerflys) and I personally had a Gallon of it !!!!!
Note: Somewhere above, I have no doubt probably offended the entire Scottish nation more than Mel Gibson in Braveheart, for which I unreservedly apologize. Don't think that all Scottish Beer is McEwans Scotch Ale. What I will say is that if you ever get to the UK and see this beer on Handpump - HAVE IT, and add to your Beer Styles tally !!!
★
1,483 characters
Schiehallion from Harviestoun Brewery Ltd.
86
out of
100
based on
60
ratings.