Dismiss Notice
Dismiss Notice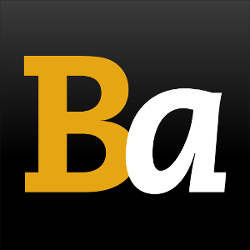 Join Our Email List →
And we'll send you the latest updates and offers from BeerAdvocate, because knowing is half the battle.
Dismiss Notice
German Chocolate Cupcake Stout
- Angry Chair Brewing
Reviews: 10 | Hads: 84

4.56
/5
rDev
+1.6%
look: 3.5 | smell: 4.25 | taste: 4.75 | feel: 4.75 | overall: 4.75
Pour on tap at the brewery after Shelton Brothers - The Festival 2015. Dark brown and oily consistency with a light and understated mocha head that quickly fades to nothing. Huge and pungent chocolate and cake batter aroma, some vanilla hiding underneath as well, really enticing.
Taste follows the nose, but kicks it up a notch with chocolate milk, cake batter and coconut all coming through. Delicious. Mouthfeel is thick, creamy and silky... which is unbelievable for being right around 6%. This is one of the best milk stouts I've ever had. Highly recommended and I'm so glad I stopped by. Angry Chair is brewing some incredible beers! Also, remember... Don't park on fern.
★
679 characters

4.16
/5
rDev
-7.3%
look: 3.75 | smell: 4 | taste: 4.25 | feel: 4.25 | overall: 4.25
Killer low abv milk stout. Dark brown with minimal head. Nothing special in appearance; just looks "right". Smell is sweet lactose, dark chocolate, hint of toasted coconut. I would like more nuttiness, more roast. Flavor delivers a decadent cupcake taste with a hint of roast in the backdrop. Feel is creamy and remarkably full for the ABV.
★
340 characters

4.78
/5
rDev
+6.5%
look: 4.5 | smell: 4.5 | taste: 5 | feel: 4.75 | overall: 4.75
Poured a rich dark black with medium viscosity. Smells of chocolate predominate. Tastes sweet from the milk with a wonderful chocolate lingering aftertaste. This was one of the best milk stouts I have every had.
★
212 characters

4.79
/5
rDev
+6.7%
look: 4.75 | smell: 4.5 | taste: 5 | feel: 4.75 | overall: 4.75
Another one from this awesome brewery thanks to rudzud.
Huge creamy fluffy darker colored bubbly 2 finger head that fades at a med lace, nice sticky messy lacing, pitch black color.
Nose big fluffy caramel cocoa, creamy choc and mild dark choc, nice coconut, fluffy nougat and marshmallow, super dark choc and candy bar, lush creamy choc as well, fluffy cake batter.
Taste starts pretty sweet, candy notes with lots of cake batter sweet sweetness, so much creamy fluffy airy moist choc cake, with dark choc cocoa, fudgey, nice fluffy nougat and caramel, nice creamy caramel fudge, cocoa, etc. Finish is mild sweet, candy fudge cocoa and tons of caramel candy.
Mouth is med to fuller bod, fluffy creamy nougat and cocoa feel, nice carb, thick creamy chewy fudgey.
Overall an amazing beer, so much awesome chewy fudgey cocoa
★
831 characters

4.79
/5
rDev
+6.7%
look: 4.75 | smell: 4.5 | taste: 5 | feel: 4.75 | overall: 4.75
Shared with JLindros. Once again, MASSIVE thanks to Ben, head brewer, for hooking me up with this growler.
A - Poured into a Kate the Great tulip a nice dark brown almost black hue with a big two finger mocha head that fades to leave a thin wispy blanket.
S - Aromas of chocolate, coconut, fluffy nougat. Nice light sweetness. Really does smell like a German chocolate cake. Impressive.
T - Taste is....Yah, does laugher count? Phenomenal chocolate cake batter, just excellent rich chocolaty malts and beans with an amazing coconut finish. The coconut just lingers well after the sip. Incredibly rich and thick, for having only 6.5% that's even more impressive.
M - Mouthfeel is super thick and fudgy, creamy, just really impressive for the ABV.
O - Overall this beer was really delicious, this beer completely encompasses a German chocolate cupcake. Funky Buddha watch out, this is coming for you. Wow.
Serving type: growler
★
937 characters
4.74
/5
rDev
+5.6%
look: 4.75 | smell: 4.5 | taste: 5 | feel: 4.75 | overall: 4.5
Pours black with a nice head, taste is sweet with coconut and chocolate without being bitter. As it warms the smell is addicting and the flavor only gets better. I have a hard time deciding whether this or the awakening is their best stout. But I usually order this one first because there are so many coffee beers out there and less that do a chocolate/ coconut with this type of balance. Just an awesome sweet stout, great brewery.
★
433 characters

4.43
/5
rDev
-1.3%
look: 5 | smell: 5 | taste: 4 | feel: 4.25 | overall: 4.5
Ordered a 5oz pour of this at the brewery. Served in small tulip glass at the temperature you'd expect a pilsner to be poured at.
At first, it's a decent beer. Not groundbreaking, but certainly not bad. As it warms though, it begins to shine. A relatively low ABV stout that would be right at home in front of a fire on a cold winter's day, but still tasted good while sitting in shorts and a T-shirt on a warm Tampa afternoon.
The real standout to this beer is the nose. As it warms, it truly does smell like a chocolate cupcake fresh from the oven. My girlfriend, who claims to be overly sensitive to bitter tastes, ended up ordering her own glass of this when we visited a second time. If it were sold where I live, I would keep this on hand as something to offer as a dessert beer to beer geek friends and the politely curious alike.
★
850 characters

3.95
/5
rDev
-12%
look: 4 | smell: 4 | taste: 3.75 | feel: 4.5 | overall: 4
Poured a black body with roasted malts aroma that also contained some dark chocolate. The beer itself is medium bodied, smooth, a little slick, roasted malts are there just enough for balance. Beer has a chocolate flavor to it, pretty sweet, hit my sweet tooth. Good beer, I enjoyed it, although not for beer drinkers who don't like sweet stouts or simple stouts (this is definitely not a complex stout).
★
407 characters

4.39
/5
rDev
-2.2%
look: 4.25 | smell: 4 | taste: 4.5 | feel: 4.75 | overall: 4.5
Excellent! Just like a chocolate cupcake from the store with waves of coconute-esq all through it! Better and better as it warms! This is my favorite beer to get on growler and I have never disappointed a pack of wolves with this one. Smooth body, very fluffy character, lacing is just enough to stick to the sides of the glass. Black as night with some dark browns going on on the rims of the glass. Hits of coffee through the beer against the coconut and chocolate flavors.
★
475 characters

4.44
/5
rDev
-1.1%
look: 4.5 | smell: 4.25 | taste: 4.5 | feel: 4.5 | overall: 4.5
Had on draft at the St. Pete Brass Tap on 03.01.14, the opening day of Tampa Bay Beer Week. Reviewed from notes.
Poured into a 10oz CCB Snifter.
Pours an inky, dull velvet black. deep crimson highlights can be seen in the refraction of light through the glass. A thin, 1 finger head of toffee colors head leaves minimal lacing.
Milk chocolate, burnt caramel and coconut are all accounted for on the nose.
This brew is a real treat to drink. It has a nice sweetness of chalky milk chocolate. Toasted coconut, comes through pleasantly in the finish.
Very nice mouthfeel, feels bigger than the ABV would indicate. Present on the palate, yet it remains smooth and silky to drink.
Another outstanding effort from a very talented brewer.
★
738 characters
German Chocolate Cupcake Stout from Angry Chair Brewing
92
out of
100
based on
10
ratings.