Dismiss Notice
Dismiss Notice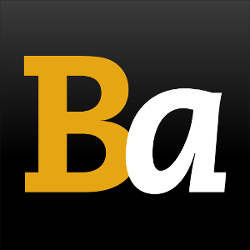 Join Our Email List →
And we'll send you the latest updates and offers from BeerAdvocate, because knowing is half the battle.
Dismiss Notice
Suzy B
- Southern Prohibition Brewing
| | |
| --- | --- |
| Educational use only; do not reuse. | |
Reviews: 14 | Hads: 72
3.9
/5
rDev
+10.5%
look: 3.5 | smell: 4 | taste: 3.75 | feel: 4.25 | overall: 4
Fresh can direct from the brewery.
Gorgeous orange body but retention and lacing are pretty ordinary. Crisp orange flavor; taste is light but refreshing and inviting. Perfect for summer drinking.
★
196 characters
3.19
/5
rDev
-9.6%
look: 2.5 | smell: 3.5 | taste: 3 | feel: 3.5 | overall: 3.25
Light golden body with a short off white head. Nose is zesty, wheat based with a hint of lemon. Flavor follow closely with the wheat playing dusting on the mouth. Hope play as a balanced but don't shine. Quite drinkable. Solid blonde.
★
239 characters

4.25
/5
rDev
+20.4%
look: 4.25 | smell: 4.25 | taste: 4.25 | feel: 4.25 | overall: 4.25
Pours to a creamy head that lasts and laces a bit, hazy gold color. Aroma is sweet,grainy and a hint of hops. Flavor is clean, smooth and biscuity. Mouthfeel is very good for style. Well done. A "dirty" blonde because it is unfiltered but otherwise luscious and satisfying. Love my Suzy B ;)
★
292 characters

3.81
/5
rDev
+7.9%
look: 3.75 | smell: 4 | taste: 3.75 | feel: 3.75 | overall: 3.75
From BeerAdvocate Magazine #88 (May 2014):
Grainy, Dry, Refreshing, Grassy
This is not your typical Blonde Ale, a little bit rough around the edges yet still clean at the same time. Grainy and slightly bitter with a refreshing quality that makes us come back for more. No problem crushing these tallboys, great job SoPro!
STYLE: American Blonde Ale | ABV: 5.0% | AVAILABILITY: Year-round
★
390 characters

3.85
/5
rDev
+9.1%
look: 3.75 | smell: 3.75 | taste: 4 | feel: 3.75 | overall: 3.75
Taste is sweet, honey, toasted malt, with light grass. Super clean, nice, and light--a bit on the sweet side. This is very good for the style. Overall, I would get a six pack of this, especially if I wanted a light sessionable beer. It certainly keeps me curious about the brewery.
★
285 characters

2.3
/5
rDev
-34.8%
look: 3 | smell: 2.25 | taste: 2.25 | feel: 2.25 | overall: 2.25
I guess I am in the minority on this one. This is dreadful to me. Buttery with hints of sweetness. Sounds good if I'm eating bread. It doesn't work here. Finishes sharp and off... This is the second southern prohibition beer that I have had that something was not right. Something just tastes off here to me. Especially when compared to others of the same style. This is seriously lacking.
★
392 characters

3.58
/5
rDev
+1.4%
look: 4 | smell: 3.5 | taste: 3.5 | feel: 3.5 | overall: 3.75
Poured from a 12 oz. can. Has a golden color with a 1/2 inch head. Smell is of malts, biscuits, some fruits. Taste is malts, bready, a touch of fruit, highly drinkable. Feels medium bodied in the mouth and overall is a very refreshing and sessionable beer.
★
256 characters

3.69
/5
rDev
+4.5%
look: 3.75 | smell: 3.5 | taste: 3.75 | feel: 3.75 | overall: 3.75
Poured from 12oz can into a tulip.
Appearance: light golden hue with a moderate haze and a light effervescence. Head is a thick finger of pillowy ivory foam. Not bad!
Smell: lightly grainy aroma with a little bit of sweetness and fruitiness to it. Not bad for the style.
Taste: quite malty with a bit of sweetness, fruitiness and graininess. Quite well balanced, actually. Not much in the way of hops, but nice nonetheless.
Mouthfeel: medium-light body with a decent carbonation and creaminess.
Overall: a drinkable and quite tasty example of the style. It's a hard style to get right, and this one errs on the side of more flavor and less crispness. I like it, though.
★
685 characters

3.5
/5
rDev
-0.8%
Appearance: Golden orange body with, I assume, yeast sediment slowly swirling to the bottom and spreading out; big frothy white head, long lasting, good lacing
Smell: Overall faint notes of malt and citrus
Taste: Nothing jumps out at me as noticeable; malts are present and hops are fairly light; nothing overly special, but it is a pretty easy drinking beer overall
Mouthfeel: Juicy with a medium body; pretty smooth and drinkable
★
438 characters
2.89
/5
rDev
-18.1%
look: 3.75 | smell: 2.75 | taste: 2.75 | feel: 3 | overall: 3
Suzy "B" has a thick, foamy, slightly off-white head, a hazy, bubbly, gold appearance, and a bit of splotchy lacing left behind. The aroma is of faint bread, and the flavor is of faint bread, hop oil, and citrus fruit. Mouthfeel is mostly watery, and Suzy B finishes easy going and dull.
RJT
★
293 characters

3.23
/5
rDev
-8.5%
look: 3.5 | smell: 3 | taste: 3.25 | feel: 3 | overall: 3.5
Poured from a can into a pint glass. Thank you shan8454 for this one.
Appearance: Yellow amber with a very thick white head that lingered. Heavy lacing on the glass.
Smell: Mild hops with grassy earthy notes.
Mouthfeel/Taste: Smooth light bodied. Sweet grassy taste with mild hops.
Overall: Tasty brew. I would have this one again.
★
335 characters

3.48
/5
rDev
-1.4%
look: 3.5 | smell: 3.5 | taste: 3.5 | feel: 3.25 | overall: 3.5
Poured into a pint glass at the Bulldog
A: Clear amber/gold with a white one finger head that lingers. Decent lacing.
S: Subtle fruity undertones with some maltiness.
T: Light, refreshing. Sweet. Low hoppiness with a malty presense. Fruity, floral. Very sessionable.
M: Light to Medium with medium carbonation.
O: Easy to drink. A great summer style
★
354 characters

4.34
/5
rDev
+22.9%
look: 4.25 | smell: 4 | taste: 4.5 | feel: 4.25 | overall: 4.5
Pours a cloudy golden color with a small but really nice head.
The nose is almost "wheaty" with some really light herbal grassy notes.
The Taste is pretty good for a Blonde. Generally I find blonde ales to be pretty 'meh' but this one is very well done. The hops really give this something to work with, it's slightly bitter as well as sweet. It goes down extremely smooth & leaves you feeling refreshed.
The mouthfeel is nice with a light carbonation, but there's a very slight bitter finish that rounds it out well.
Overall, this Blonde is very well crafted and will more than likely surprise you. Dirty is the way I like them.
Southern Prohibition is doing wonderful things for the beer culture in South Mississippi. Give them a taste!
★
738 characters

3.99
/5
rDev
+13%
look: 4 | smell: 3.75 | taste: 4 | feel: 4 | overall: 4.25
Good looking. Dark for a typical blonde, but I guess that's why she's called a "dirty blonde". Looks more like a pale.
Low on aroma as you would expect from a blonde, but... there is a subtle lift of hops as you swirl the glass and sniff. I had mine in a nonic because it comes in 16 ounce cans. Some slight fruity scents of note.
Taste Great. Not less filling. Very flavorful blonde ale. Easy to drink with hints of hops on the tail end. Very clean.
The mouthfeel is different than most blondes. Subtle roasty characteristics come out as the hops and malt mix well on the sides of the mouth and then it finishes clean with slight, very little bitterness.
Very well done.
★
679 characters
Suzy B from Southern Prohibition Brewing
82
out of
100
based on
14
ratings.