Dismiss Notice
Get 12 monthly issues of BeerAdvocate magazine and save $5 when you select "auto-renew."

Subscribe now →
Dismiss Notice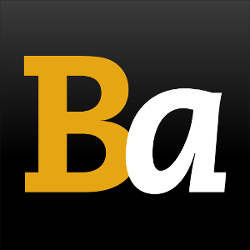 Join our email list →

And we'll send you the latest updates and offers from BeerAdvocate, because knowing is half the battle.
Dinner Jacket O'Red IPA
- Arch Brewing
| | |
| --- | --- |
| Educational use only; do not reuse. | |
Reviews: 13 | Hads: 61
3.5
/5
rDev
-6.2%
look: 3.5 | smell: 3.5 | taste: 3.5 | feel: 3.5 | overall: 3.5
Can: Poured a dark amber color ale with a large foamy head with some retention. Aroma of caramel malt and citrus hops is enjoyable enough. Taste is also dominated by bitter citrus notes with some caramel malt also noticeable. Body is quite full with good carbonation. Nothing to write home about and somewhat too sweet for my taste in IPA but well brewed nonetheless.
★
367 characters

3.76
/5
rDev
+0.8%
look: 3.5 | smell: 3.75 | taste: 3.75 | feel: 4 | overall: 3.75
"O'Red" IPA is more like "O' murky amber-brown" IPA. Depending on exactly where you look this ale is either a golden-orange or a reddish brown but everywhere it's hazy and clouded. Its head has bubbles that sit atop like indefatigable boulders set in place for time immemorial, but as far as physical head goes there's little of any actual froth.
The aroma conjures to mind both piny North-West hops as well as biscuity malts, something that can only bode well for what's about to come. It's no surprise the malt is the more forward of the two, but while the hops aren't exactly 'brimming' there are enough forest resins and tropical fruit notes to at least take the "IPA" moniker on the can seriously.
The taste initiates with a malty flavour that has a degree of toffee sweetness but also an emphatically toasted breadiness; you don't often see a brewer boast of melanoidins with regards to an IPA but I'm beginning to see why Arch Brewing felt so compelled to. The sensation on the palate is not unlike that of crunching on toasted bread crusts...
With the addition of course of a juicy pineapple and grapefruit flavour, an acidity which harkens to the latter, and is seemingly served over an orange peel. There's no shortage of hops and, given the drying and pithy aftertaste, no shortage of herbal bitterness either (it tastes as though it took inspiration from a garden and the forest). The floral and biscuity malts make a lovely pairing.
"Throw on a dinner jacket and you're... ready for any scene". Indeed, that's the idea behind Dinner Jacket O'Red; it's a beer with just enough hop dynamic to appeal to the craft drinkers without straying too far from what mainstream consumers find palatable. In my mind it's reminiscent of Brooklyn Lager - which is probably higher praise than it deserves. Still, it's a very decent, middle-of-the-road hoppy red ale that is certainly worth trying on.
★
1,904 characters

3.47
/5
rDev
-7%
look: 4 | smell: 3.25 | taste: 3.5 | feel: 3.5 | overall: 3.5
16oz Can from the Ottawa LCBO for $2.75
Appearance - Red/brown colour with an average size off-white coloured head. There is an average amount of carbonation showing and there is some good lacing. The head lasted for around 3-4 minutes before it was gone.
Smell - Malts, hops, grapefruit
Taste & Mouth - There is an above average amount of carbonation and I can taste malts, grapefruit, and hops. There is also a slight cherry/apricot sweetness.
Overall - A little too sweet and more along the lines of an American Amber than a IPA. In lack of that great west coast tropical fruitiness.
★
590 characters

3.99
/5
rDev
+7%
look: 4 | smell: 3.75 | taste: 4 | feel: 4 | overall: 4.25
A - Pours a nice ruby amber colour, thumb of soapy head with solid retention and some nice sheeting lacing.
S - Nose is mild with citrus rind alongside some buttery caramel and some earthy cedar.
T - Nice tart citrus rind, earthy pine and cedar alongside sweet buttery caramel and a hint of cotton candy. Bitter citrus notes linger.
M - Medium bodied, smooth and a touch of dryness.
O - Never heard of this brewery, but definitely glad NAC successfully launched them in the LCBO. A welcome addition to the market and a quality rendition of the style. Will easily be a go-to going forward.
★
592 characters

4.04
/5
rDev
+8.3%
look: 4.25 | smell: 4 | taste: 4 | feel: 3.75 | overall: 4.25
473 mL can picked up at the LCBO; no freshness info given. So many Guelph breweries, so little time...
This one pours a hazy, orange-amber colour, topped with one finger of soapy, frothy off-white head. It recedes gradually over the next five minutes or so, settling into a foamy film, and draping the edge of the glass with a continuous curtain of lace. Pleasant aroma with nothing unusual or out-of-place to note - the malts are a little bolder than I usually expect from this style, with hints of caramel, butterscotch and toasted bread. Notes of grapefruit and lemon citrus also come through, with a very light touch of pine resin. Good stuff so far.
This one actually surprised me; while the hop flavours are agreeable enough, they are nicely-balanced with a sturdy malt backbone, something that not all IPA brewers seem to be inclined to bother with. The malts are in the forefront here, providing hints of toffee and caramel sweetness that are accented with a touch of toasted oats. The hops are next, with their pithy, almost resiny bitterness building up with each successive sip. The notes of pine, grapefruit rind and light tropical fruit are more than enough to overpower the malt bill at this point of the sip, leading into a lingering, pithy finish that clings to the palate. Medium in body, with mild carbonation that gently prickles the tongue, doing little to scrub the bitterness from your tastebuds. Quite smooth going down - while this brew drinks fairly lightly, it's still 6.3% and pretty astringent, which probably prevents this from being a suitable session option.
Final Grade: 4.04, an A-. Arch Brewing's Dinner Jacket O'Red IPA comes in an unassuming, laid-back package - and given that knowledge, combined with the fact that I've never even heard of the brewer, I wasn't really expecting much. But don't be misled, as this is a quality, well-hopped ale that should easily find its way into the beer rotation of not only hop heads, but Ontario craft beer drinkers in general. I'll be picking this one up again, as it's one of the more impressive 'start-up brews' I've had out of the Guelph/GTA area in the past year or so.
★
2,155 characters
3.69
/5
rDev
-1.1%
look: 3.75 | smell: 3.5 | taste: 3.75 | feel: 3.75 | overall: 3.75
Poured cold from can into a tulip snifter, clear ruby brown colour, thick creamy head, good retention and lacing.
S- some grapefruit, caramel malts, nutty, a bit on the sweet side, some rich cherries and red fruits. Pomegranate, pine nuts, bit too caramelized though. Raisins.
T- moderate bitterness, against some caramel dark sugar maltiness. Notes of dry leather, some sweet red fruits, raspberry, some citrusy bitterness and pine. Building bitterness towards the finish. Then a shallow, really dry and slightly metalic finish. Flavour is driven mostly by the malts, some dry gf pith and raspberry but mostly hidden behind the heavy caramelization.
M- moderate body with a decent bitterness to try to balance out the caramel malts. Moderate carbonation, other than the finish it is a fairly session able IPA. Good full taste and satisfying body.
Decent IPA, a bit heavy on the caramel, comes of with a lot of brown sugar and caramelized nuts before the bitterness develops, and then the flavour is still driven a lot by the malts rather than by the hops. It does have a good hopping though with some resiny hops. There are some citrus and slight pine notes, some slickness but could have been more pronounced, also needed more balance, but still a decent attempt that with some tweeking could be quite good. Worth trying.
★
1,329 characters

3.76
/5
rDev
+0.8%
look: 4.25 | smell: 3.75 | taste: 3.75 | feel: 3.5 | overall: 3.75
Pours a clear deep copper with a frothy, big head. Grapefruit and pine mix with caramel in the nose. A sweet, toasty maltiness is quickly overshadowed by citrusy PacNW hops in the taste. Caramel cake maltiness provides ample balance. Bitterness builds with warmth and a touch of diacetyl shows. The mouthfeel is light bodied with a light to medium carbonation level. Moderate bitterness and some toffee make up the long finish.
This is a nice 'Red' IPA, very balanced with a complex malt profile. Worth a try if you like more balance and malts showcased in your hoppy beers.
★
579 characters

3.76
/5
rDev
+0.8%
look: 3.75 | smell: 3.25 | taste: 4 | feel: 4 | overall: 3.75
473 ml can served well chilled into a pint glass. Something new in the LCBO so gave it a shot.
Appearance - Slightest haze in this opaque dark red (amber / brown?) beer. 1 finger of dense white head with good retention. Nothing awe-inspiring but warm and inviting looking.
Smell - Malts like caramel and toffee are found up front with a floral and aromatic, slightly tropical spin coming later. The nose was rather muted, even as it warmed, although it did open up a bit.
Taste - Yum! Big malty bill like the nose namely some molasses, blended with some tropical citrus especially grapefruit and a bit of pineapple. This actually works together quite well to create an interesting and diverse mix of flavors.
Mouthfeel - Smooth, slightly sticky and a medium-heavy bodied. Carbonation is moderate. Rich and fulfilling.
Overall - A new spin on IPA's is kind of bridges the American Amber class with the American IPA class presented in a nice package with a cool looking can. I would definitely repeat this but may not go seeking this beer.
★
1,042 characters

3.69
/5
rDev
-1.1%
look: 3.75 | smell: 3.5 | taste: 3.75 | feel: 3.75 | overall: 3.75
From a 473 ml can to a pint glass.
A: amber/red in color with a two finger head that lasts and lasts. Nice lacing also appears.
S: the weakest point for this beer, there really isn't much on the nose except sweet malts and mild hops.
T: I found the malts hit me before the hops did. The malts were sweet and they compliment the citrus hops nicely. Starts sweet ends bitter.
M: moderate body and carbonation, easy to enjoy.
O: I have to say as a Canadian who grew up with the Dinner Jacket/Tuxedo as common as jeans and a t-shirt this can appealed to me immediately. The beer is okay, easy to drink but not outstanding. A+ for marketing though.
★
653 characters

3.11
/5
rDev
-16.6%
look: 3.5 | smell: 3 | taste: 3 | feel: 3.25 | overall: 3.25
Purchased at the LCBO for just under $3.00. Served at 8deg C in a draught glass
A- Pretty good. Poured with a small 1" head then settled to nothing in 2mins.
S- Clove, cinnamon.
T- Ok. Nothing special. Bit of roasted malt on mild hops.
M- Not too bad. Saving grace for this beer
O- Ok. Won't buy again tough
Food Pairing
This ok specimen pairs well with.... Pizza. Just a plain and simple peperoni pizza.
Enjoy
★
422 characters
4.46
/5
rDev
+19.6%
look: 4.75 | smell: 4.25 | taste: 4.5 | feel: 4.5 | overall: 4.5
This beer far exceeded my expectations that were known existent. I purchased it on a whim after exploring the Ontario craft beer section of the LCBO without any prior knowledge on the beer.
Appearance- A beautiful golden amber, slightly clear with a nice tan coloured head
smell- slightly sweet aroma with a satisfying hint of hops
taste- creamy hop taste with caramel undertones. Perfect balance between sweet, hoppy, and bitter.
mouthfeel- very drinkable, not too strong or hoppy with each mouthful delivering a satisfying IPA taste. The right amount of carbonation without distorting any flavour
overall- A very nice IPA and a great Ontario craft beer. Nice flavour that is almost a mix between an amber, red, and IPA. Just enough body that is not too strong, hoppy or overwhelming. I would totally buy this again and I am intrigued with what this relatively unknown Ontario brewery has to offer.
★
904 characters
3.45
/5
rDev
-7.5%
look: 4 | smell: 3.25 | taste: 3.5 | feel: 3.25 | overall: 3.5
A slightly cloudy copper, ruby amber, though a bit muddy unless held to the light. Small inch of tan head is sticky and resilient and yields a surprising amount of nice lacing for how small the head is to begin with. Darker and heavier looking than your typical IPA.
Very ale forward aroma, earthy hops, musty, sulphur. Rich malts, darker fruits.
Bitter hops of pine and resin, dried grapefruit rind with no sweetness. The hops fade out quickly. Sulphur and a metallic mineral like taste is evident. The malty sweetness here is not fruity, not citric, but more sap like and caramelized. Bitterness lingers on the tongue, semi-dry and a bit of a soapy texture on the finish.
While over-baked in some ways, it comes across as an english old world style bitter ale with a Canadian pine kick. darker colour, darker head, earthier flavours, more malt, this may not be a west coast IPA but there is a good beer here if you are expecting something more subdued hop wise, malty and mineral.
★
986 characters
4.05
/5
rDev
+8.6%
look: 3.75 | smell: 3 | taste: 4.5 | feel: 4 | overall: 4.5
This tasting was opened as my Day 233d beer, in my Beer Advent Calendar for 2015. This is the 2nd year my wife has made me one of these and it is a great to open a beer every day.
Dinner Jacket O'Red IPA - Arch Brewing
Number 23 - 473ml can – 6.5% - 60 IBU
A> 3.75 -red/amber
S>3 sorry not much of a smell
T>4.5 Clean and Hoppy flavor
M>4 med Carb, tastes like 2
Oall>4.5 Great Beer, in my top 10 Am-IPA's
rq @RorQuig
★
427 characters
Dinner Jacket O'Red IPA from Arch Brewing
84
out of
100
based on
13
ratings.