Dismiss Notice
Dismiss Notice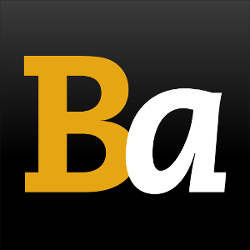 Join Our Email List →
And we'll send you the latest updates and offers from BeerAdvocate, because knowing is half the battle.
Dismiss Notice
Cone Flakes IIPA
- Firefly Hollow Brewing Co.
Reviews: 13 | Hads: 96
4.75
/5
rDev
+28%
look: 4.75 | smell: 4.75 | taste: 4.75 | feel: 4.75 | overall: 4.75
When I visited the brewery they did not have this one available. I was at Westbrook Lobster in Wallingford and to my surprise, they had it on tap. This one had the hops bite (bitterness) I love. I tried it 2 times, a week apart, as I tend to get wrapped up in the moment. liked it more the second time.
★
302 characters
4.7
/5
rDev
+26.7%
look: 4.75 | smell: 4 | taste: 5 | feel: 5 | overall: 4.75
I Live in Bristol. Firefly is the best thing that ever happened to this city. Coneflakes is one of my favorite dipas. They just started canning it. Cant wait to grab a 4 pack. People who dont like this, Stick to your budwiser. This is a supreme beer that will always be hard to find because of how great it is. Cant wait to have another one!!
★
349 characters

4.45
/5
rDev
+19.9%
look: 4 | smell: 4.5 | taste: 4.25 | feel: 4.75 | overall: 4.75
Went to the Brewery a while ago and was just looking for a small growler for the night. I was extremely surprised when I was given the sample by the aroma of up-front tropical fruits paired with notes of pine.
The taste was on par with the aroma and really was a fruity IIPA. I got fruits such as grapefruit, mango, peach and pineapple.
The mouth feel was great, carbonation was on point and it lingered for the perfect amount of time wanting you to take another drink.
Overall this was a VERY solid DANK local IPA for drinkers in CT and would love to see them make more of this because it really is great.
★
609 characters
4.34
/5
rDev
+17%
look: 4.25 | smell: 4.5 | taste: 4.25 | feel: 4.5 | overall: 4.25
A friend brought me a growler direct from the Bristol brewery. Pours hazy with a copper color and little carbonation (could be from sitting in the growler for a day). Man this is bitter, just the way I like it. Nice mouth feel, bitterness is up front with sweetness at the back end. Good up front citrus notes. If you can get to the brewery or have a friend get you a growler, it's worth it.
★
391 characters
4.29
/5
rDev
+15.6%
look: 4.25 | smell: 4 | taste: 4.5 | feel: 4.25 | overall: 4.25
On tap at the Lucky Taco. Was excited to try this again after getting a mislabeled pour at a different pub few months back.
This is a great tasting double IPA. Great balance of strong hop bitterness and big flavor. Highly recommended to fans of other CT DIPA's like Ghandi-Bot or Palate Mallet.
★
296 characters

4.19
/5
rDev
+12.9%
On tap at Firefly Hollow. Pours an orangey brown with a half inch of head. Some lacing. The aroma is spicy and herbal hops with some mango and guava. Hints of pepper. Taste is more of the same. Mango, guava, black pepper and lots of spicy and herbal hops. A bit piney with a fair amount of malts. Finishes with some more of the pepper and some tropical fruits. Very spicy and herbal. Good amount of bitterness. Although it is 7.7% it actually tastes a bit boozier. Dry mouthfeel. Overall, although the abv is on the lowside for an DIPA this certainly drinks like an Imperial. Unique brew with a mix of a lot of different hop flavors to it.
App-4 a-4.25 t-4.25 m-3.75 o-4.25 = 4.19
★
681 characters
4.12
/5
rDev
+11.1%
look: 3 | smell: 3.5 | taste: 4.5 | feel: 4.5 | overall: 4.25
Does not pour well but this is a great tasting double IPA. Brewed locally so I am able to enjoy it fresh from a growler. If you find yourself in Bristol CT, stop by the Hollow.
★
176 characters

4.08
/5
rDev
+10%
look: 4.25 | smell: 4.25 | taste: 4 | feel: 4 | overall: 4
Really good IPA offering from Firefly. The first beer I've had from this brewery that made me a believer in their process. Citrus juiciness up front and hop bitterness to finish each swallow. While I wouldn't normally go out of my way for a Firefly beer, this is one you should definitely check out if your local watering hole has it on tap.
★
341 characters

4.05
/5
rDev
+9.2%
look: 4 | smell: 4 | taste: 4 | feel: 4 | overall: 4.25
ACBF pour. A very deep, resiny but tropical hop aroma. Lots of interesting hoppiness. The flavor starts off with fresh fruit hops and turns into a marijuana flavor which I enjoy. Resiny, bitter finish. A memorable beer.
★
219 characters

3.97
/5
rDev
+7%
look: 4.25 | smell: 4 | taste: 4 | feel: 3.5 | overall: 4
Had at Prime 16 on Friday August 14th. Really great double IPA from connecticut. Tons of hops in the aroma and flavor with a decent malt bill, too. It errs more on the side of a balanced DIPA. My only gripe is that it is a bit too heavy in the body. Worth a try!
★
262 characters
3.35
/5
rDev
-9.7%
look: 3.5 | smell: 3.5 | taste: 3.25 | feel: 3.5 | overall: 3.25
Don't like the bitterness on this DIPA, too complex for my palate to appreciate. Earthly rustic, & piney, & citrus.... starts out great finishes as a flat tire in the middle of the woods
★
188 characters
2
/5
rDev
-46.1%
Had at Confetti restaurant in Plainville CT, Must have been on tap as I don't think they bottle. Have to say that for the first time I have tried this brewer, I was not impressed. Beer looked fine in the glass but had an off smell. The taste was bitter but not a good hoppy bitter. I may try again when I get back to CT as it may have been a bad keg or the restaurant mid-handled it.
★
384 characters

1.94
/5
rDev
-47.7%
look: 4 | smell: 3.75 | taste: 1 | feel: 2 | overall: 1
Made the trip to the brewery this weekend. I'd heard a lot of great things about this one and was very excited to try it.
It certainly looked delicious. It had a gorgeous, clean, copper color and a thin, white head. It smelled great too. There were strong aromas of pine and floral hops, with notes of citrus fruit. But the taste was downright foul. A tremendous hop bite followed by flavors of dirt, sawdust, and rust. You could have told me the batch was contaminated with a wheelbarrow full of mud from a nearby construction site and I would have believed it.
After all the positive reviews I'd gotten from people I was incredibly disappointed. I have to add this to the short list of beers that I outright could not finish.
★
730 characters
Cone Flakes IIPA from Firefly Hollow Brewing Co.
84
out of
100
based on
13
ratings.